NBA enthusiasts would undoubtedly be familiar with the Barkley name. While there is information readily available about Christiana Barkley's parents, not much is known about their lone product of love. Join us in unearthing lesser-known facts about the journalist who is best recognized as Charles Barkley's daughter.
Christiana Barkley – Bio
Christiana Barkley was born sometime in 1989. There is a dearth of information about her early life and basic education. However, it is no news that she is the only child born to parents Charles Barkley and Maureen Blumhardt and had a very comfortable upbringing. She is of mixed ethnicity as her father is African-American while her mom is Caucasian. For her tertiary studies, Christiana first attended Villanova University, Pensylvania before topping up her profile with a degree in journalism from the Columbia Journalism School.
Going by public records, it is safe to say that Christiana Barkley is not a practicing journalist…at least not yet! Since after college, she has not been professionally linked to any media house. It is uncertain if she actually has plans to practice her field of specialization or has moved on to other interests. Besides her parents' wealth, Barkley's professional life and source of livelihood remain a mystery to the public.
Facts About Charles Barkley's Daughter
Christiana Barkley is a product of love from Charles Barkley and Maureen Blumhardt's interracial union. NBA fans would undoubtedly be familiar with details of her father's decorated career. Considered one of the 50 Greatest NBA Players of all time, Charles Barkley currently works as a sports analyst after retiring from active play in the league. On the other hand, Christiana's mom is a model, actress, and philanthropist. In addition to her professional achievements, Maureen is an active member of the Fresh Start Women's Foundation, a non-profit that is known to support women to live a positive life.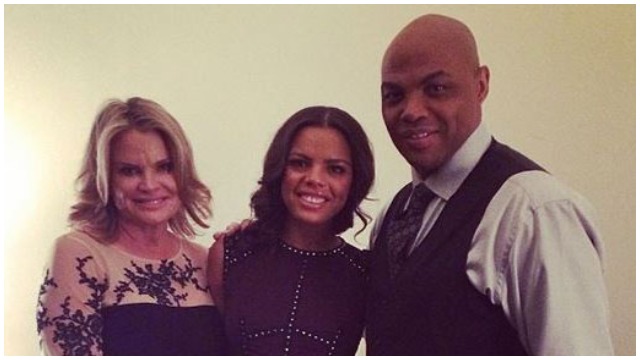 Christiana's parents first crossed paths while dining at a restaurant and established a romantic connection thereafter. They dated for a while before exchanging marital vows in the year 1989, just a few months prior to their daughter's birth. At the time, Maureen worked as a legal aide in Bucks County while Barkley played for the 76ers.
See Also: Simone Alexandra Johnson – Bio, Personal Life Of Dwayne Johnson's Daughter
The couple has shared an inseparable bond for nearly three decades and continues to wax strong. The Barkleys live together in their age-long Scottsdale mansion in Arizona.
The Barkleys are not necessarily headliners nor are they controversial, but a few years ago, Christiana Barkley was embroiled in an online controversy when some of her raunchy photos went viral on Twitter. However, investigations later revealed that the person in the pictures was actually not Christiana but her doppelganger identified as Villanova. Moreover, the photos were also not uploaded by Barkley but a Twitter user with the name Ari.
Just like her mother, Christiana keeps a very low profile. Despite her parents' fame, there is little or nothing known to the public about her personal and professional life. However, Christiana is believed to have inherited her mother's philanthropic lifestyle after both women were spotted together at a charity event – the 2016 Fresh Start Fashion Gala where millions were raised for noble causes.
It is no news that Christiana Barkley shies away from public glare. Since she blossomed into a fine lady, many have been curious about Barkley's relationship status, but that part of her life has also been kept under wraps. Nonetheless, we do know that Christiana has never been married and has no kids…at least not yet! More so, since she has not been romantically linked to anyone in the past, it is safe to say she is possibly single.
Apart from her parents' wealth, there are no public records of Christiana's current means of livelihood. Thus, it is difficult to ascertain her exact earnings and net worth. However, she is presumed to be living a very comfortable life and enjoying her father's fortune. Charles Barkley has a net worth currently pegged at about $35 million.
Christiana Barkley does not have an active social media life. She is conspicuously absent on popular social networking sites such as Facebook, Twitter, and Instagram.
Christiana Barkley has impressive physical features. She stands at an average height of 5 feet 9 inches.