Being Jason Mraz's wife is pretty much a great gig but there is a lot more about her that is worth getting to know. Christina Carano undoubtedly came into the public eye as a result of having an undeniably famous husband. Nevertheless, now that she is out there, a lot of people would like to know more about her. Everything from their love story to their incredibly accepting marriage makes her life all the more interesting. Before digging into the juicy tidbits about her, here is some background insight.
Who is Christina Carano?
All in all, there is really not a whole lot of information out there about Jason Mraz's wife. Everything from her date of birth to her childhood and upbringing is off the grid. Nevertheless, Tina, as she is fondly called, still has a whole lot of interesting information floating out there about her. For instance, she met her husband all the way back in 2007. At the time, the two happened to be dating other people. He was in a serious relationship with Tristain Prettyman and was even engaged to her for a while.
Christina happens to be a free-spirit like her husband and shares a wide range of his interests with him.
Christina Carano, Jason Mraz's Wife – 6 Things You Should Know
She Was A Barista When They Met
It is funny how he was popular in the coffee shop scene and how she was a barista. It almost seems as if they were a match made in caffeine heaven. Tina recounts that she first met him at the coffee shop where she worked at Hermosa Beach. Her friend Tricia introduced the two and the rest is history. Even back then, she knew that the stars were aligned for them. She saw signs in every little thing about them. For instance, she was endeared by the fact that she was up at 4.30 am to start her shift and he was up till that time while out on the road.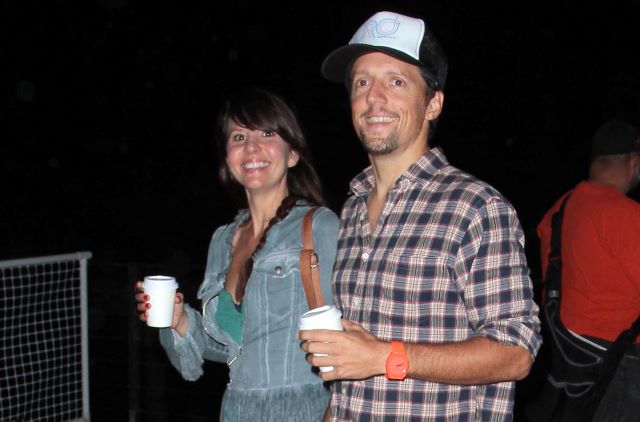 Christina Carano Loves Farming
This is such an important fact because her husband happens to be very much into agriculture as a whole. She believes that farms are the universities of the future because without farms, all people would be left with are genetically modified foods. She is a firm believer of the fact that farming is a noble and underrated profession. In addition to that, she truly believes that without farming, there is no future. This is all quite apt since her husband owns an avocado plantation.
She Had a Longtime Crush on Jason
Even when the two were not dating, she knew there was something special about him. In fact, she had a long-time crush on him before she met him. Sometimes the stars just happen to align and meeting someone you formerly idolized works out just fine. This is exactly how it turned out for Jason Mraz's wife. Now the two have managed to create a wonderful life together.
He Also Vibed With Her Right From The Start
Though he may not have had a longtime crush on her, Jason Mraz knew that his Christina Carano was the one. He stated that immediately they met in 2007, he knew that she has something special. Even when they were still dating other people, he knew that she was the kind of person he wanted to end up with. So, by 2011, when they were both single, it was only natural for them to give it a go.
She Loves to Cook
If there is one thing that Jason Mraz swears by, it is that Tina is a great cook. He described her as an intuitive genius mind in the kitchen which is quite apt since they eat from farm to plate meals.
See Also: Terrie Diaz – Everything To Know About Joey Diaz Wife
She Lives on a Farm
If it is not obvious by now, homegirl loves all things farm-related. In fact, she lives on a farm in Oceanside, California, with her husband. There, the couple grows and eats their own food, and of course, Jason Mraz's wife cooks it. It is all quite impressive, especially because they are dedicated vegans. Altogether, it is clearly evident that the two were a match made in heaven. They share the same values and interests as well.