Cynthia Scurtis is a Psychology Masters holder and a former high school teacher who is known mostly as the ex-wife of former baseball shortstop and third baseman, Alex 'A-Rod' Rodriguez, who played for the Seattle Mariners, Texas Rangers, and New York Yankees.
Cynthia had always managed a relatively obscure lifestyle until she tied the knot with the famous baseball player, and after the marriage, she strived to keep things quite as much as possible. Below are the things everyone interested in knowing more about her should be aware of.
Cynthia Scurtis Bio
The psychology major was born on the 28th of December, 1972 in the Bayside neighborhood of Coconut Grove, Miami, Florida. She is of Greek ancestry. Thanks to her birth on American soil, Cynthia Scurtis is a Caucasian American. She attended the high-class Gulliver Preparatory school, a private school in Pinecrest, Florida. While there, she was a popular cheerleader and played on the volleyball team.
After she was done at Gulliver, she went to Ohio State University where she graduated from with a Bachelor's degree in Psychology. Feeling the passion for what she studied and wanting to further her expertise, Cynthia Scurtis enrolled for her masters in Nova Southeastern University – a private university with its main campus located in Davie, Florida. She finished with a Masters in Psychology.
After her Masters, Cynthia Scurtis moved back to her hometown of Coconut Grove and became a high school teacher, teaching psychology at her alma mater. Asides that, other information about her career and her teaching practices are unknown. She has however mentioned that she stopped working after her ex-husband asked her to.
Her Parents and Kids
Cynthia Scurtis was raised in an affluent home alongside her siblings: her brother Constantine, and her sister Anastasia. They all are the children of John and Evangeline Scurtis. Being Greek Orthodox people, her parents raised them in a strict home with religious principles. Cynthia Scurtis is the granddaughter of Reverend Demosthenes Mekras, one of Florida's most well-known and respected Greek Orthodox priests.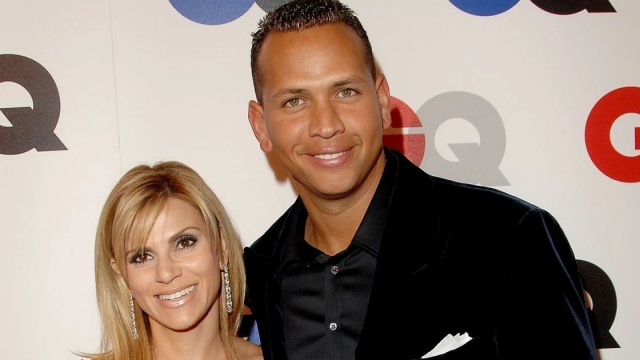 Back in 1996, Cynthia Scurtis was having another workout day at the Body and Soul Gym when she met A-Rod. Alex Rodriguez, the All-Star shortstop for the Seattle Mariners at the time, asked her out. Sources have said that Rodriguez has a thing for muscular women, so it's no surprise he got interested in Scurtis when he saw her. Their meeting at the gym didn't go so well at first, because she rejected him. A-Rod was not deterred as he kept asking Scurtis out. Eventually, she accepted, and they began dating each other.
Their relationship became strong that in 2006 on Cynthia Scurtis' birthday, Rodriguez proposed to her. Even though she accepted, her parents weren't entirely in support of the relationship as a whole because Alex Rodriguez wasn't Greek. But the family warmed up to him, and on the 2nd of November, 2002, the two were married by Cynthia Scurtis' grandfather at Rodriguez's Texas mansion.
Cynthia Scurtis has two children with her ex-husband: Natasha Alexander born on the 18th of November, 2004 and Ella Alexander born on the 21st of April, 2008. Before the birth of her second child, Scurtis filed for divorce from her husband after there were reports that he was cheating on her. In her filing, Cynthia stated her ex-husband's marital misconduct and extramarital affairs as the reason for the divorce. At the time, rumors abound that A-Rod was dating several women while married, including legendary pop star Madonna and famous actress Cameron Diaz. The divorce was finalized in September 2008.
Cynthia Scurtis moved on from the ugly divorce and is now engaged to Miami realtor and fitness entrepreneur, Angel Oscar. Together, they have a daughter named Camilla. That makes Cynthia Scurtis the mother of three daughters.
See Also: Nina Kouprianova – Bio, Family, Facts about Richard Spencer's Wife
Other Facts About Alex Rodriguez's Ex-Wife
1. While she was a high school teacher, Cynthia Scurtis earned a little more than $40k annually in salaries. This income stopped when she quit her job at the request of her husband. The arrangement was done so she could stay at home and take care of their daughters because Rodriguez's career as a baseball player had him traveling frequently. Her financial situation changed after the divorce in 2008.
2. Cynthia got full custody of her daughters and a $12 million mansion as settlement for the divorce. The settlement also came with a combined alimony and child support check of $115k every month from Alex Rodriguez.
3. Current estimates put Cynthia Scurtis' net worth at $14 million, thanks to the divorce. She also bought a $700k condo on Fisher Island.