Deborah Dubois is an American celebrity, best known as the wife of Adler Berriman Seal popularly known as Barry Seal. Barry was a Trans World Airlines (TWA) pilot who became notorious for smuggling drugs for the Medellín Cartel. He was eventually arrested in 1984, charged with smuggling offenses, subsequently declared guilty and sentenced to ten years imprisonment.
However, following his conviction, Barry Seal was able to strike a jail term reduction deal with the Drug Enforcement Administration under the condition that he will work as their informant, supplying them with information about other drug operations.
Within this time, he testified in different high-profile drug trials, aiding the conviction of many cartel kingpins. Sadly, his secret dealings with the DEA and CIA was eventually revealed by the Washington Times Post and this led to his murder in 1986.
Barry was married thrice and Deborah Dubois was his third wife. Although much is not known about her, here, we will let you in on all available details about her.
Everything To Know Deborah Dubois
1. Her Marriage To The Former Drug Smuggler, Barry Seal
Barry Seal met Deborah Dubois while he was going to a hearing after he was arrested in 1972, attempting to smuggle military explosives out of the country supposedly to anti-Castro Cuban fighters. He stopped by the restaurant where the then 21-year-old was working as a cashier and according to Deborah Dubois, he asked her out just like that. He impressed her with wild stories about the missions he had flown and by 1974, she became his third wife, the first two being Lynn Ross whom Barry married for eight years from 1963 to 1971 and Barbara Dodson from 1971 to 1972.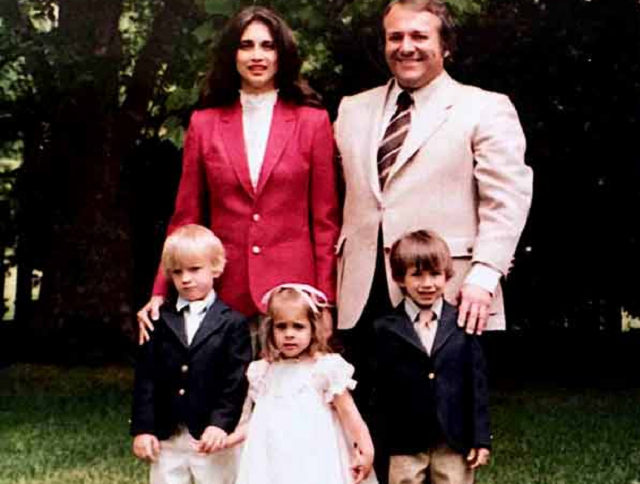 Deborah's marriage to Barry Seal went on fine until his untimely death which brought their union to an end in 1986.
2. She Has Three Children
Within the time she was married to the late former smuggler, Deborah Dubois had three children with him named Dean, Aaron, and Christina Seal. Her three kids make up the five children fathered by her late husband who had two children – Lisa and Alder with his first wife.
3. Did She Know About Barry's Drug Business?
Barry, a native of Baton Rouge, Louisiana, is considered to be probably the most successful smuggler of his time having smuggled not less than 50 loads of cocaine into the US and making $1 million for each trip. However, his wife, Deborah Dubois insists that she never knew about her husband's shady deals.
According to her, she thought he was an airplane broker as that he was also involved in renting out old anti-aircraft lighting for different promotional events. Deborah also said that she trusted her husband so much and that was why she never asked questions coupled with the fact that she never saw him with drugs.
4. Deborah Dubois' Life After Barry's Death
After Barry's murder, Deborah fell upon hard times due to the fact that the government seized her husband's property and estate sequel to his arrests for drug trafficking and illegal activities. Speaking to The Daily Mail, Deborah Dubois said that she and her kids were left to survive on Barry Seal's life insurance. She noted that Barry was holding out on her if he truly made the millions of dollars they said he made.
5. Legal Case
The story of Barry Seal has since been made into films such as Doublecrossed (1991), Infiltrator (2016) and American Made (2017). The last movie was produced by Imagine Entertainment under Universal Pictures and was made after the company purchased Barry's life rights from Deborah at the cost of $350,000.
However, this resulted in a court case as Lisa Seal Frigon, Barry's oldest daughter by his first wife, who now administers her father's estate, claimed in a lawsuit filed in the 19th Judicial District Court that Deborah Dubois and her three children, sold Barry Seal's life story rights to the movie company without the approval of either the court or the estate.
In addition, the suit filed and assigned to state District Judge Don Johnson also claimed that none of the proceeds from the agreement was sent to the estate and that some facts in the movie script were inaccurate. For instance, Barry had five children in reality but the movie only captured his three kids with Deborah. Lisa also contended that the movie script falsely portrays her father as a drunk and reckless pilot, among other things, thus damaging the commercial value of his person and diminishing the value of his estate.