It might seem intuitive that one should know their phone number, however, the limitations of human memory mean sometimes we forget our phone numbers, especially when it is a new line or one we rarely use. Thankfully, there are a few ways for Glo users to check their number on-demand or to save somewhere they won't forget. To check your Glo number, you only need to take a few easy steps.
Some of the options available include using the Glo Self-Care portal, calling customer care, and using the dedicated shortcode. In this article, we will discuss how to use every one of them, along with ways to manage and cancel your subscriptions and end auto-renewals.
Four Ways to Check Your Glo Number
There are four distinct ways to check your Glo number, and you can pick any of them, depending on convenience and accessibility. We have mentioned three already, the Glo Self-Care portal, customer care, and USSD. The fourth option is to call a particular number.
1. Dial the Phone Number – 1244
The problem of not knowing your phone number is a simple one, albeit one that can carry huge significance depending on the situation. That is why Glo has offered a straightforward way for customers to check their numbers.
To check your Glo number using this method, all you have to do is call 1244. You will get a voice prompt that reads your number loud to you. This service is absolutely free.
There is no limit on the number of times you can call this number, but with a pen and paper beside you to write the number down, once should be more than enough.
2. Use a USSD Code
Perhaps dialing a dedicated number is not up to your speed. Maybe you want a method that will show the Glo number on your screen. You can always use a USSD code to solve this challenge.
Simply dial *135*8#, and you should have your phone number on your screen. Very easy.
Alternatively, you can use *777#. It is equally effective, but it comes with additional steps. After you dial the code –
Select Option 4 (My Tariff Plan)
Choose Option 3 (My Number)
Both codes will allow you to check your Glo number, and we will be the first to admit that the latter is easier to remember. However, if you are looking for something more straightforward, use the first.
3. Go to the Glo Self-Care Portal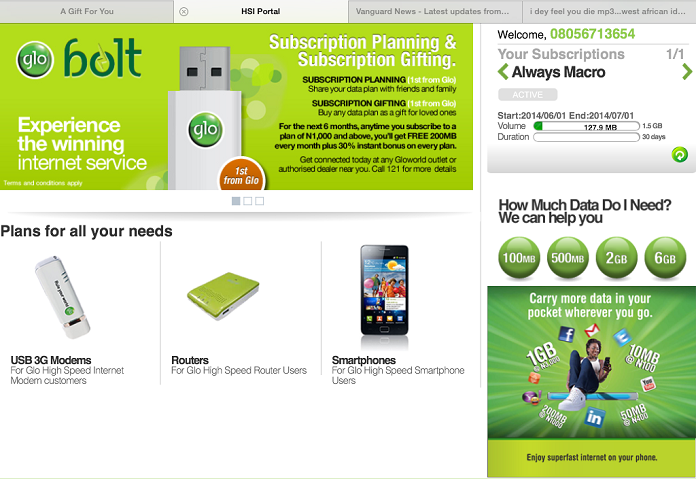 If you have a couple of minutes to spare or want to do other things with your Glo number, you can try checking via the Self-Care portal. It is a service that allows you to perform several actions on your Glo line, including subscribing to data plans, sharing data, and checking your account history.
To use the Glo Self-Care Portal, go to this website. When the page loads, you should have your phone number at the top-right corner of the page.
NOTE: This will only work if you access the page via the registered Glo line. You cannot use another sim or network to use this method.
4. Call Customer Care
Glo's customer care line also allows you to check your number. It is an effective, easy-to-use method that will enable you to access other information about your line and Glo services.
To use customer care to check your Glo number, simply dial 121 or 200 from your registered line. As long as you are calling from the Glo line, it will be free. Ask the customer care agent for your number and any other information you wish to know.
You Can Also Check Your Glo Number via Another Line
A similar method to calling customer care is calling a friend or someone who can forward your number to you. When you make a call, the recipient can see your phone number on their screen when the call comes in.
If you are looking to learn your Glo number, you can simply call someone who will retrieve your number for you. Other than costing a few minutes of airtime, it is another effective way to check your number. Besides, if you have two phones, you can leverage the other one to check your Glo number by calling the line in that phone.
How to Cancel Auto-renewals on Your Glo SIM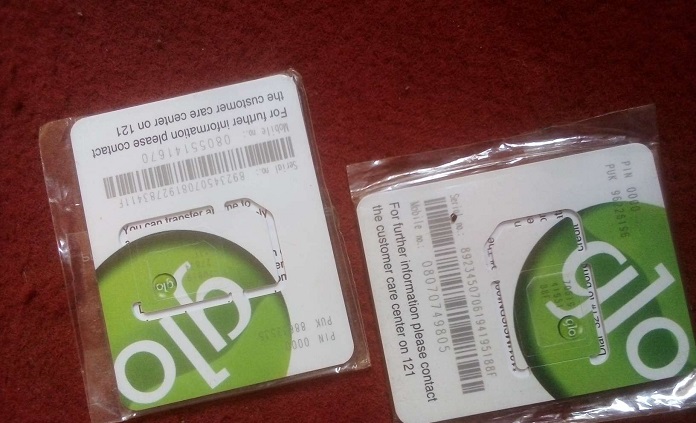 Every network, including Glo, offers Value Added Services (VAS) to provide their customers with extra benefits. They can range from lifestyle updates to news alerts and caller tunes. To use these services, you have to subscribe, and they typically auto-renew.
It means that instead of subscribing to these services on your own every week or month, a standard fee is automatically deducted from your main account to maintain your subscription. This can be frustrating as there are many services one can be subscribed to at any point in time and auto-renewal deductions can leave your airtime severely depleted.
Auto-renewals are not limited to VAS alone. They also apply to others, especially data plans. Unfortunately, there is no magic code that you can use to cancel all subscriptions from auto-renewing. Instead, there are different ways to cancel each service.
Canceling Value Added Services
The first step to canceling every VAS on your line is to know the exact service. Typically, you should know by the subject of the text you receive on your phone daily or weekly from the service. Once you have identified the service, to cancel it, all you have to do is send the word 'STOP' to the service's code.
Here is a list of some of the known Value Added Service and their respective codes:
Glo Lifestyle Update – STOP to 4040
ThisDay Newspaper Alert – STOP to 31266
Glo Mobile Academy – STOP to 7711
Voice Lifestyle Update – STOP to 4022
Soccer on Voice – STOP to 30181
Glo Mobile School – STOP to 33188
Glo Mobile Tutor – STOP to 4244
Genie Voice – STOP to 4444
Another common VAS is caller tunes. It is a ring back service that lets you change the sound callers hear when they call your line. To unsubscribe and call off auto-renewal on this service, simply dial *7728# or *577#.
As for that magic code that cancels everything in one go, you can try sending STOP to 2442. There are online claims it will stop unsolicited SMS, calls, advertisements, and other VAS on your GLO line. There is no official confirmation that it works, so we cannot say definitively.
Canceling Auto-renewal for Data Plans
You can also cancel auto-renewal for data plans. This is particularly more necessary because data plans are usually costly, and an unplanned deduction can leave you stranded. Maybe you planned on using the airtime for a call or a less expensive data plan.
To successfully cancel your Glo data auto-renewal, you need to take the following steps:
Be sure your data subscription service is still active
Text CANCEL to 127
You should receive a message confirming the cancellation of your auto-renewal feature
That is it! You are now free to subscribe to any data plan you want without worrying about auto-renewals. However, since a crucial part of cancellation requires checking the plans and subscriptions active on your line, it is essential to know how to do this.
To check for active subscriptions, simply;
Dial *127*0# or *777#
You can also text INFO to 127
Visit the Glo Self Care portal here with your registered Glo line
For other types of subscriptions, there is no one way to check the full list. It is advisable to call Glo customer care by dialing 121 or 200 for a comprehensive rundown.