On the 8th of September 2005, eTV in South Africa began the pilot run of the soapie, Scandal!. After 16 years, the series has come to be regarded as one of the best of its kind. Presently, it competes with the likes of Generation: The Legacy in the league of the oldest-running soap operas to ever come out of the country. Now, the massive success recorded in Scandal! wouldn't have been possible without its crop of cast members. eTV Scandal! actors are a group of stellar entertainers, handpicked to suit different roles.
The show has one of the best cast of actors in the history of South African soapies. As the plot unfolds, we get to view each of the cast members depicting their different roles flawlessly. The day-to-day interaction of the actors, their personal and professional life, blended into the most captivating storyline that has had viewers glued to the screen for so many years.
What is Scandal All About?
Scandal! is a veritable melting pot of life portrayed. In this entertaining and heightened genre of soap, both heroes and villains play out the complex turns and twists of their lives. At the onset, the soapie was called The Voice but in the long run, the producers changed it to Scandal!
The show is set in Newtown, Johannesburg, and centers on a media company named Nyathi Family Holdings (NFH) which produces a gossip magazine named Scandal and a newspaper called The Voice. The lives and careers of the staff of Nyathi Family Holdings, including other characters, are the focus of the show. Scandal! equally shines a light on the socioeconomic divides within the local township of Soweto and the Joburg suburb Newtown, where the NFH media is based. It exposes the private desires of affluent people in society while the lower class struggles to make ends meet.
List Of eTV Scandal! Cast Members
1. Jerry Mofokeng (67 Years Old)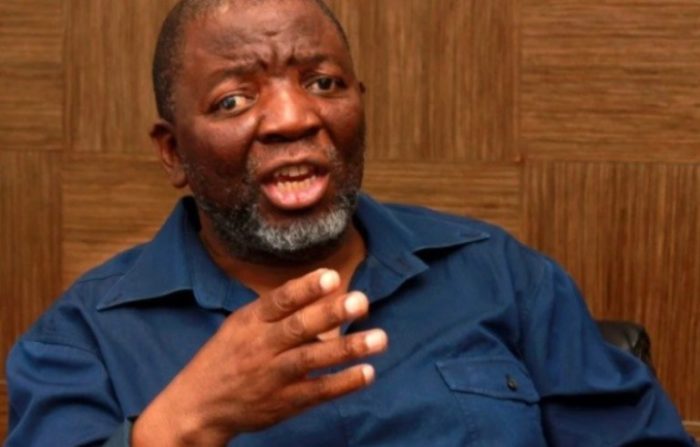 Real Name: Jerry Mofokeng
Character: Neo Mokheti
Age: 67 years old
Cast Type: Main cast
Number of Episodes: N/A
Others: Matric at Orlando West High School and Youth Alive Ministries in Soweto, Masters in Theatre Directing (Columbia University)
Breathing life into the character of a crime lord known as Neo Mokheti on the set of the most-watched eTV show is a role perfectly depicted by award-winning actor Jerry Mofokeng. Jerry is among the oldest eTV Scandal! actors who are still part of the cast. In this case, art imitated life as the veteran's health condition was written into the plot of the story. According to Jerry, after he was diagnosed with prostate cancer in 2019, he approached the producers of the show to reflect his real-life condition in the character of Neo. Thus, Jerry Mofokeng battles with cancer both in real life and on the set of Scandal.
The popular South African movie producer, director, and actor was born on the 17th of April 1956 in Soweto, South Africa. After completing his basic education at both Orlando West High School and Youth Alive Ministries in his hometown, the veteran proceeded to Columbia University where he acquired a Masters in Theatre Directing. Though he became part of the Scandal family in 2013, Jerry has been active in the industry long before that. Some of his popular productions include television shows such as 90 Plein Street, Heist, End Game, Sober Companion, The No. 1 Ladies' Detective Agency, Let Heaven Wait, Isidingo, and Curious Culture. He was also seen in Cry, the Beloved Country, Lord of War, The Forgotten Kingdom, Mama Jack, Bones, A Good Man in Africa, and many more
2. Natasha Sutherland (53 Years Old)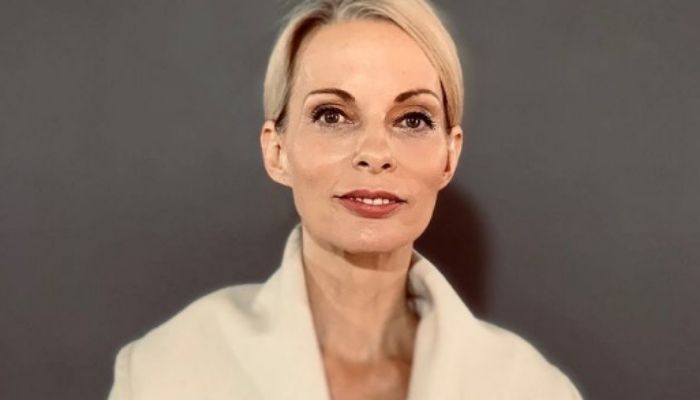 Real Name: Natasha Sutherland
Character: Layla
Age: 53 years old
Cast Type: Main cast
Number of Episodes: N/A
Others: She is a presenter of a kiddies show
After she surfaced on the set of the South African TV show in 2012, Natasha Sutherland won the hearts of millions as she breathes life into the character of Layla. As she became a fan-favorite among the South African audience, the eTV show grew to be one of her most popular productions alongside other TV serials such as Honeytown and Tarzan: The Epic Adventures. Sutherland is one of the non-blacks among the eTV Scandal! actors.
Going by the records, Natasha's date of birth is the 20th of November 1970 and she was born in Durban. Her parents have been identified as choreographers – Geoffrey Sutherland and his wife Kenlynn Ashby. Before she moved into acting, the South African actress started with the kiddies show video in the early 1990s as a presenter. As a teen, she was seen in the soapie Egoli: The Place of Gold in 1991. Natasha moved into prominent roles in 1996, appearing in a couple of TV serials – Tarzan: The Epic Adventures and Honeytown. 1997 was when she joined the cast of Operational Delta. Meanwhile, the actress was fast becoming a dominant figure in the SA theater featuring in stage productions like Gigi and The Revlon Girl. She is a five-time nominee of prestigious awards and has bagged a couple.
3. Gcina Nkosi (54 Years Old)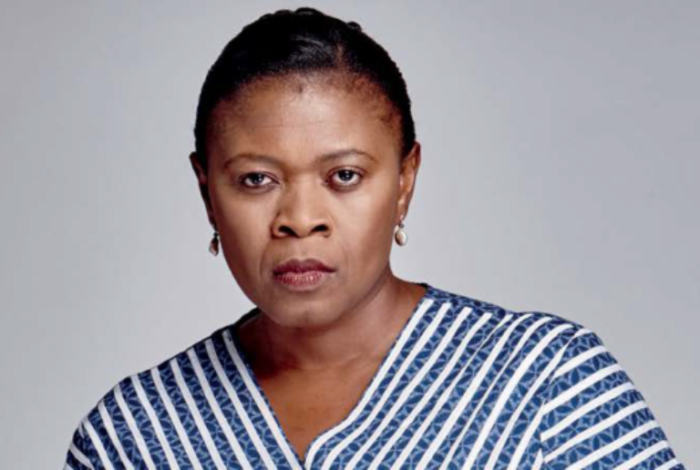 Real Name: Gcina Nkosi
Character: Zinzile Ngema
Age: 54 years old
Cast Type: Main
Number of Episodes: N/A
Others: Studying drama at Durban University of Technology (DUT)
Joining Scandal in 2009, South African native Gcina Nkosi started giving expression to the character of a respectful wife, completely averse to arguing with her spouse as according to Zinzile Ngema, the words of a husband are final. As the plot unfolds, the docile wife experienced a complete turnaround in her character and presently, she does not just speak, Zinzile can unabashedly give voice to her opinion. Though she appealed to the heart of many with her gentle character, Ngema's new outspoken persona has even won her more fans as the viewing public can't help but admire the previously docile wife as she puts down her feet in the face of disagreement.
Born in 1969, the SA movie star is the daughter of a politician and a cleaner cum site steward. Because her dad was imprisoned for a long while, Nkosi had to struggle to grow up with the support of her mother and grandmother. Because of the hardship they faced, she had to drop out of Durban University of Technology (DUT) where she went to study drama. Gcina has always harbored the ambition of pursuing a career in the performing arts, thus, she started auditioning early and in 2009 joined the cast of scandal! She is also good at stage acting and has excelled in classical singing.
4. Marjorie Langa (45 Years Old)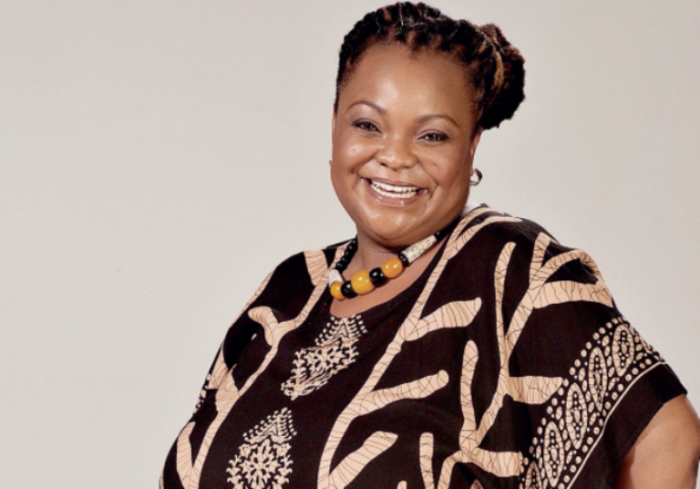 Name: Marjorie Langa
Character: Gloria
Age: 45 years old
Cast Type: Main cast
Number of Episodes: N/A
Others: Matric at Capricorn High School, Degree in Medical Technology at Tshwane University of Technology
On the set of Scandal, Marjorie Langa depicted the character of Gloria, the mother of Kgosi – a troublesome boy who got caught stealing. While defending her son who later got parole, Gloria was keeping a love relationship with Caiphus and in a bid to get her hands on some millions, she had no qualms about letting her boyfriend go to prison for a crime he never committed. The callous character of Gloria may be far removed from her real-life persona but Marjorie really excelled in it.
Born in Limpopo, South Africa in March 1978, the eTV Scandal actor is an alum of Capricorn High School following which she studied Medical Technology at Tshwane University of Technology. After she spent six years practicing her profession, Langa decided to try her hands at acting but her first gig was in commercials. The Limpopo native went ahead to score real acting roles and presently, her most popular role is recorded on the set of Ekasi: Our Stories and Scandal!
5. Tshepo Mosese (40 Years Old)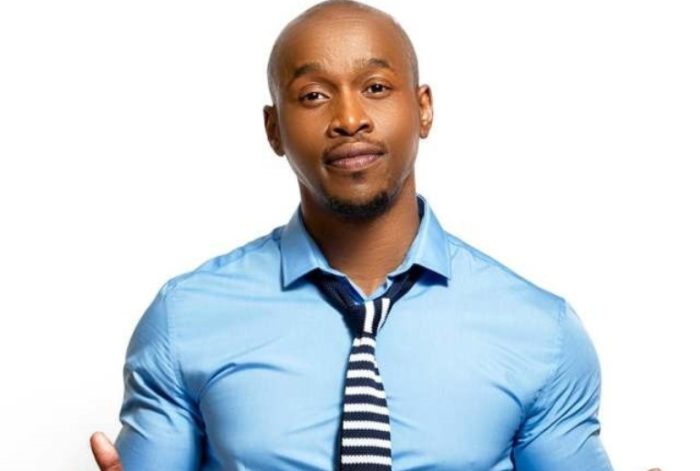 Real Name: Tshepo Howard Moses
Character: Lerumo Chabedi
Age: 40 years old
Cast Type: Main Cast
Number of Episodes: N/A
Others: He is a hip hop artist with a solo record to his name
In 2013, Tshepo Mosese became part of eTV Scandal!, playing Lerumo Chabedi – a bodyguard to a lead character on set. As the plot thickens, Lerumo Chabedi developed from a mere bodyguard to a respectable police officer in the Newtown community (the setting of the show).
Being born on the 19th of July 1983 makes the South African movie star 40 years old. Acting is not his only career as Tshepo has also displayed competence as a rapper cum songwriter. After joining the Gunpowder hip hop group in 2002, the rap artist was offered his first solo record deal by Kabelo, AKA Bouga Luv under faith records. Apart from his Lerumo Chabedi role in Scandal, he had a supporting role in Generations: The Legacy and a lead role in Backstage on eTV, playing Chase.
6. Mapaseka Koetle (34 Years Old)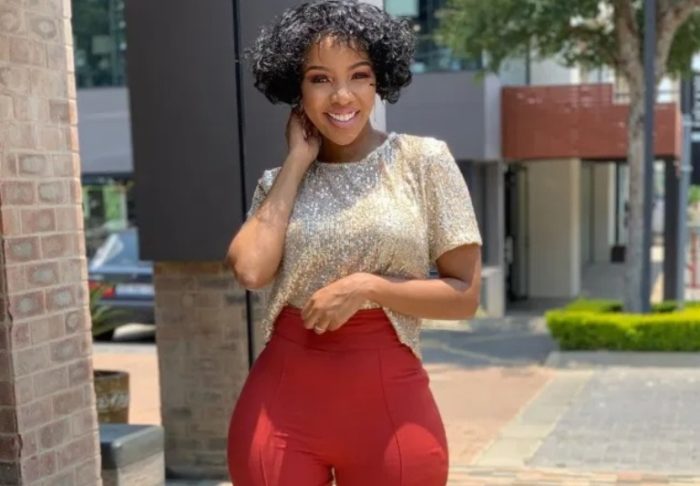 Real Name: Mapaseka Koetle-Nyokong
Character: Dintle
Age: 34 years old
Cast Type: Main Cast
Number of Episodes: N/A
Others: She is a shrewd businesswoman and a blogger
The character Dintle is a survivor, abandoned by her biological parents and brought up by her aunt. After she joined the cast list of eTV Scandal! in 2013, Mapaseka Koetle depicted this character to perfection aided by her charm and looks which greatly improved her status. For more than eight years, she has held viewers spellbound as they can't help but admire Dintle as she went through life successfully despite her predicament.
Mapaseka who was born in 1989 celebrates her birthday every 23rd of March. Born and brought up in Bloemfontein, Free State, she attended AFDA but completed her tertiary education with City Varsity. The SA actress, blogger, and businesswoman commenced her acting career immediately after she graduated from City Varsity, landing a role in the Andile Ncube-produced movie, Second Chances. Other productions she has been featured in include Show Off but her popularity came from playing Dintle in Scandal.
7. Ayanda Daveti (43 Years Old)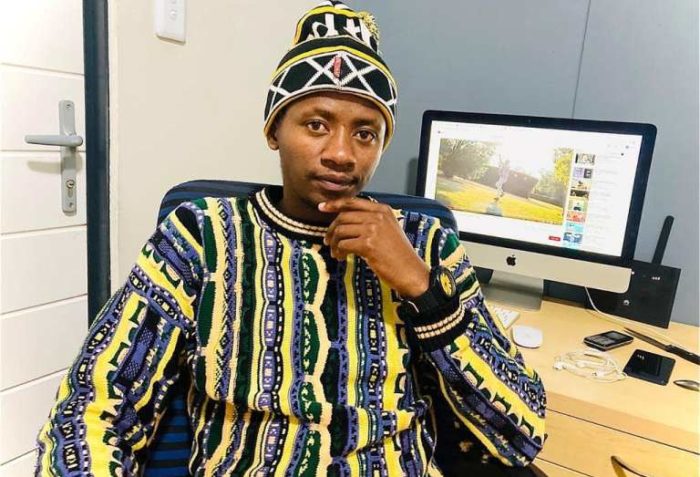 Real Name: Ayanda Daveti
Character: Chumani Langa
Age: 43 years old
Cast Type: Main Cast
Number of Episodes: N/A
Others: Studies Arts at Tshwane University of Technology
The role of Chumani Langa in Scandal is that of a promising young man who came from an affluent background. With his stellar acting prowess, the talented Ayanda Daweti was able to put the role across to the viewing public.
Born in 1980, the SA entertainer was raised in Tsolo. After he lost his mum at age 13, he went to live in Mhlakulo, Tsolo located in the Eastern Cape with his grandma and an aunt. Ayanda has lived in several places, including Joburg and Cape Town. He went to the Tshwane University of Technology in Pretoria to study Arts. As a musician, he goes under the moniker Tuckshop Bafanaz and has a six-track EP and an album to his name. His best-known role to date is giving expression to the character of Chumani in Scandal, though he was also part of the series, Blood Psalms.
8. Nqobile Khumalo (31 Years Old)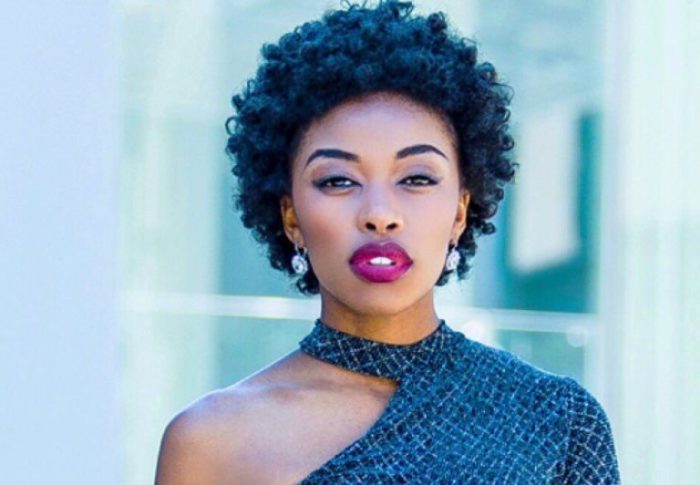 Real Name: Nqobile Nunu Khumalo
Character: Hlengiwe
Age: 31 years old
Cast Type: Main Cast
Number of Episodes: N/A
Others: Matric at St Mary's Diocesan Girls School, Pretoria Journalism from Midrand Graduate Institute
When Nqobile Khumalo surfaced on the set of eTV Scandal! in 2016, playing Hlengiwe Twala, she never know that the role would gain her international prominence. Her hard work and dedication soon earned her an international award at the 2019 New Vision International Film Festival in Amsterdam where she was given the best actress award. She is one of the eTV Scandal! actors that gained both popularity and awards from her role on the set of the soapie.
The South African model and actress was born into a Siswati family on the 15th of April 1992 in Mpumalanga, South Africa. Her academic foundation was laid at St Mary's Diocesan Girls School, Pretoria. She later bagged a degree in journalism from the Midrand Graduate Institute. Nqobile recorded her acting debut in Isibaya but she has also played leading roles in series like Soul City.
9. Nomvelo Makhanya (27 Years Old)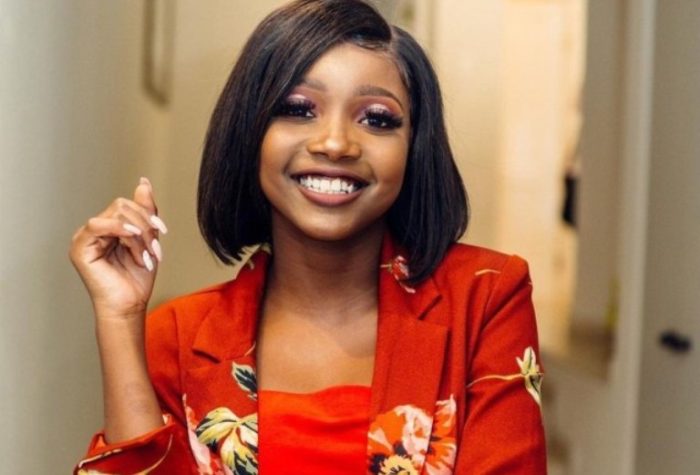 Real Name: Nomvelo Makhanya
Character: Lindiwe
Age: 27 years old
Cast Type: Main Cast
Number of Episodes: N/A
Others: Studied Arts at National School of Arts (NSA), Braamfontein
The character of Lindiwe is that of a girl who gets a lot of love and attention from their father for not being academically sound and athletically gifted like her big brother, Scelo. The role of Mlungisi and Zinzile Ngema's daughter was essayed by Nomvelo Makhanya and the viewing public agrees that she is doing a good job.
The actress's place of birth is recorded as Nkandla, KwaZulu-Natal and she was born on the 24th of April 1996, however, she spent a greater part of her formative years in Joburg. Nomvelo is an alum of the National School of Arts (NSA), Braamfontein, where she majored in Arts. Alongside her Scandal role, the SA star appears in other soapies like Soul City and Isibaya. The eTV Scandal actor is a competent hand on stage, appearing in a good number of stage production such as African Reflections, The Bald Prima Donn, and Maybe This Time
10. Slindile Nodangala  (51 Years Old)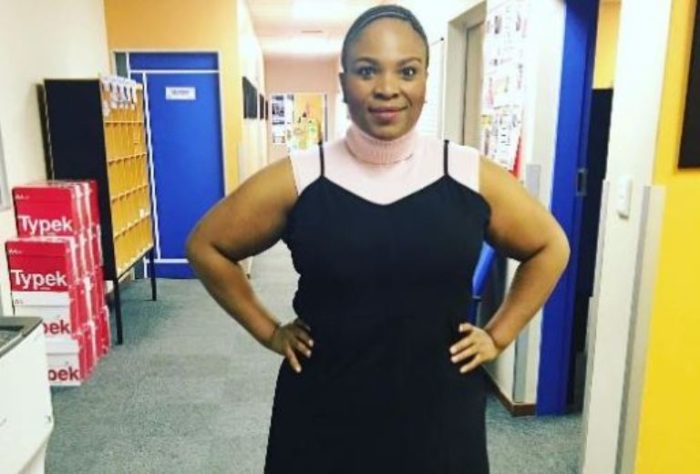 Real Name: Slindile Nodangala
Character: Nomvula Khubeka
Age: 51 years old
Cast Type: Main Cast
Number of Episodes: N/A
Others: She functions as a backup vocalist
Slindile Nodangala is the woman behind the character of Nomvula Khubeka in eTV Scandal! Slindile, whose date of birth is the 23rd of June 1972, underwent training with Gibson Kente and started from her church choir. For a year between 1994 and 1995, the entertainer functioned as a backing vocalist with popular SA musician Stimela.
Since she surfaced on the acting scene, the actress cum singer has graced the screen in several productions. Notable among them are Generations where she was cast in the starring role, the award-winning film Izulu lami, The Lion King musical, and Rhythm City.
11. Lithlohono Lithlakanyane (13 Years Old)
Real Name: Lithlohono Lithlakanyane
Character: Tebello
Age: 13 years old
Cast Type: Main Cast
Number of Episodes: N/A
Others: Fifth-grader at Laerskool Oospark
The youngest among the eTV Scandal! actors is Litlhonolofatso Litlhakanyane. The actor is two years younger than his character, Tebello, but you would hardly notice as the 12-year-old puts his all into the role. As a twelve-year-old in the series, he takes care of Vyonne's weak mother and the juvenile role which is also his debut kept the viewing public glued to the screen with his acting prowess. To date, Scandal viewers have found it difficult to believe Lithonolofatso is a first-timer as he has settled into his role perfectly.
Born on the 27th of April 2010, the youngster is just a fifth-grader at Laerskool Oospark that is enthusiastic about completing his basic education and studying law in the university just like his big sister. After studying law, the juvenile actor said he plans to establish many companies that will earn him good money. However, he revealed his wish to stay with scandal for as far into the future as possible.
12. Fana Mokoena (52 Years Old)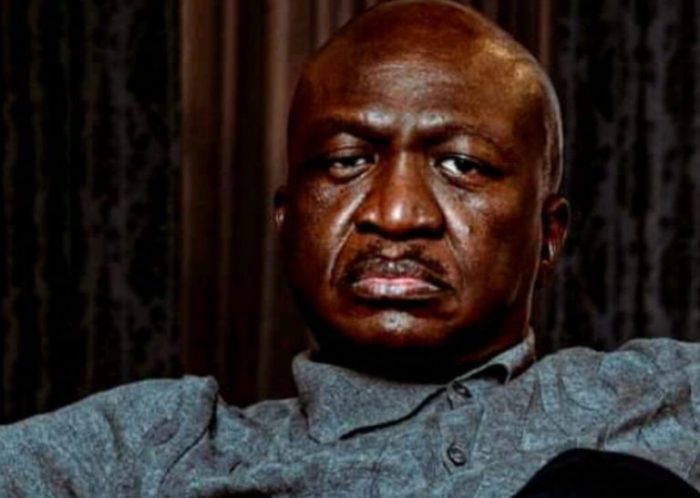 Real Name: Fana Mokoena
Character: Vukile Khubeka
Age: 52 years old
Cast Type: Main Cast
Number of Episodes: N/A
Others: Woodmead School, Theatre and Performance (media studies) at the University of Cape Town,
Fana Mokoena is one South African that wears many hats; he is an actor, writer, producer, politician, and businessman. After he finished from Woodmead School, the blossoming actor moved to the University of Cape Town for a degree in Theatre and Performance following which he qualified in Media Studies. His acting career commenced in the theatre but today, he has recorded some great on-screen roles in projects like The Line, Dangerous Ground, Hotel Rwanda, The LAB, Silent Witness, A Small Town Called Descent, Machine Gun Preacher, Safe House, World War Z, and Mandela: Long Walk to Freedom. He is one of the latest additions to eTV Scandal and started portraying the character of Vukile Khubeka recently but he seems to be doing just great.
The SA native has a company, Praise Poet Pictures, where he produces movies that are more of international productions. As a politician, he served in the National Assembly of South Africa as a member and is a member of the central command team of Economic Freedom Fighters.
13. Melusi Mbele (41 Years Old)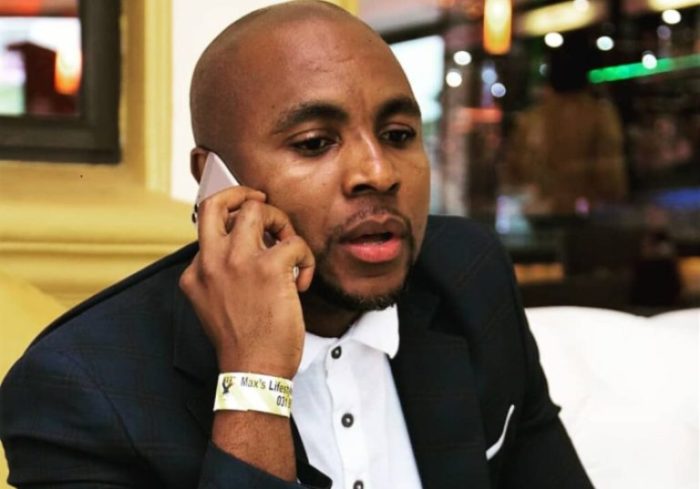 Real Name: Melusi Mbele
Character: Jojo Khubeka
Age: 41 years old
Cast Type: Main Cast
Number of Episodes: N/A
Others: Matric at Mount View Secondary School and Broadcasting Production from Icesa City Campus in Durban
As Melusi Mbele joined the newest crop of eTV Scandal! actors, he started breathing life into the character of Jojo Khubeka, the Khubekas first-born son who is privy to all the family secrets. He first gained prominence for essaying the role of Zolani on Rhythm City but is presently drawing attention to the character of the self-confident Jojo who holds the key to most of the important facts about the powerful Khubeka family.
Apart from his acting roles, Melusi Mbele functions as a presenter on television, he is a shrewd businessman and a motivational speaker. The South African movie star was born in 1982 in the Durban, Kwa Zulu Natal area of SA. He is an alum of Mount View Secondary School and passed through Icesa City Campus in Durban where he majored in broadcasting productions. His other roles were achieved on the sets of Isibaya, Soul City, and Muvhango. Throughout the life of his career in the entertainment industry, the movie star has won some awards, notable among them is his Golden Horn Award won in the category of Best Supporting Actor in a Television Soap.
14. Sihle Ndaba (34 Years Old)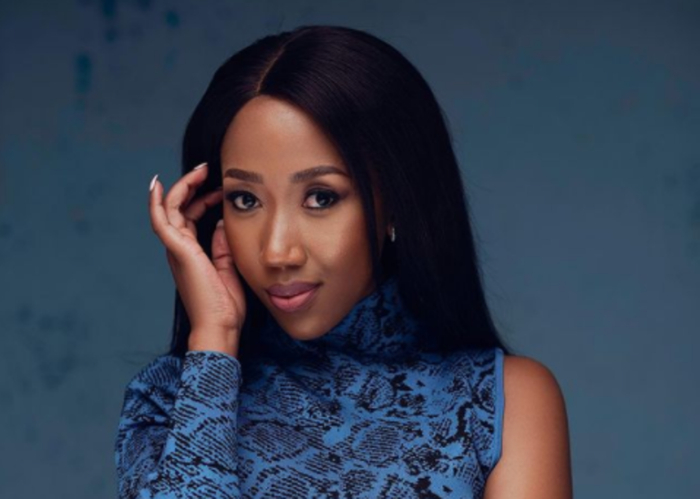 Real Name: Sihle Ndaba
Character: Duduzile Khubeka
Age: 34 years old
Cast Type; Main Cast
Number of Episodes: N/A
Others: Studied Musical Theatre (National Diploma) at the Tshwane University of Technology
Duduzile Khubeka is one of the powerful Khubekas in Scandal, a graduate of business management in her mid-twenties whose business skills are not just important but highly instrument in their family. A born workaholic, she sacrifices her freedom to go in pursuit of the dream and loves to please her dad no matter what. When daddy says, go and do this, Duduzile is sure to pursue it with all her might just to get his approval. Sihle Ndaba has been playing the Dudu character for a while now and fans can't help but admire her skills in bringing out the fancy, beasty, and very nasty character of Dudu.
The 13th of June 1989 was when Sihle Ndaba was born in Ermelo, Mpumalanga where she was brought up under the watch of a single mother; her mum was shot in her presence. From 2007 to 2009, she had her nose to the grindstone at the Tshwane University of Technology studying Musical Theatre and came off with a National Diploma. Today, she has appeared in shows such as Idols, iNkaba, Isibaya, Room 9, The Herd, Uzalo, and Zaziwa. Sihle has a couple of awards to show for her years of hard work.
15. Robert Mpisi (38 Years Old)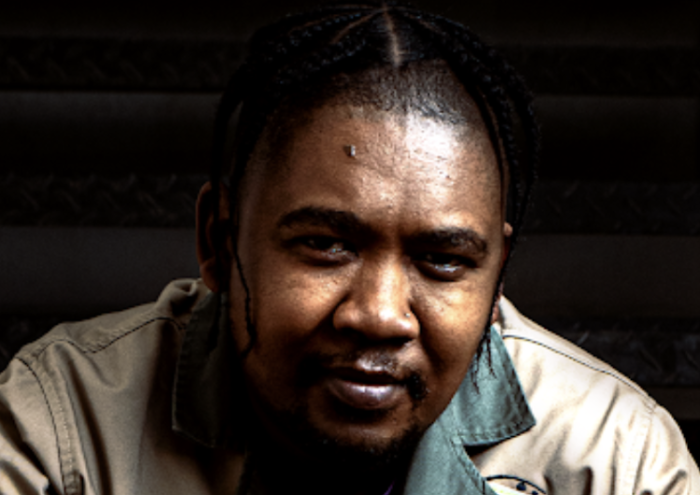 Real Name: Robert Mpisi
Character: Zenzele Khubeka
Age: 38 years old
Cast Type: Main Cast
Number of Episodes: N/A
Others: Matric at Klerksdorp and Bachelor's degree in Live Performance from AFDA
There are three children that make up the family of the Kubekas, the honest man Jojo who is committed to the growth of their family business, the business graduate Dudu that lives her life for the family, and the impulsive, hot-headed, die-hard risk-taker, Zenzele Khubeka depicted by Robert Mpisi. As the last-born of the Kubekas, Zenzele has always been treated with kid gloves – this has turned him into a villain. Though he is among the most recent eTV Scandal! actors to join the cast, Robert Mpisi is thoroughly exploring the bad guy role; he kills off fan-favorite Quinton Nyathi by barging into the building that houses the Nyathi Family Holdings. Interesting to note that Scandal is not the first production where Mpisi played the villain, that role is becoming a stereotype for the SA star as he also played the baddie in Gomora and Soul City.
The baddie of the South African entertainment industry was born on the 20th of March 1985 and the records captured his place of birth as East London in Eastern Cape Province. His growing up years were spent in his place of birth and later he relocated to Klerksdorp in North West where he did his matric. Mpisi went for further academic qualifications at AFDA, graduating with a Bachelor's degree in Live Performance. He has always known that he will tow a career path in the performing arts, and encouraged by his English teacher, the rising star started auditioning as early as age 15. Before long, he recorded his debut on the set of the drama series called Tsha Tsha on SABC 1 in 2002. Today, Mpisi is recognized as one of the prolific actors in South Africa with over 22 productions under his belt.
16. Nolwazi Ngubeni (39 Years Old)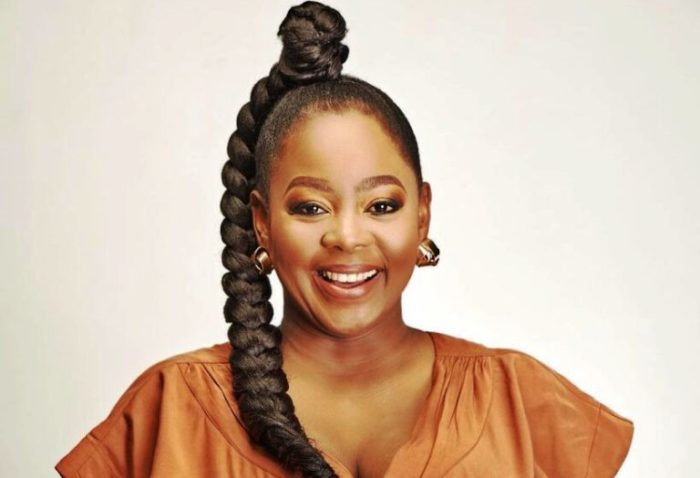 Real Name: Nolwazi Ngubeni
Character: Mbali Khubeka
Age: 39 years old
Cast Type: Main Cast
Number of Episodes: N/A
Others: Studied Arts, Marketing, and Communications
When the latest batch of Scandal cast came into the picture in September 2021, Nolwazi Ngubeni was among them, depicting the character of Mbali Khubeka, wife to the first son of the Khubekas, Jojo (Joseph Khubeka). Lady M, as she is called by friends, is a go-getter that gets into deep trouble sometimes. Her birth family is a snobbish one that frowns on her marriage to the first son of the Khubekas and Mbali herself is a problematic character that is a constant pain to her spouse. The award-winning actress is just a few months into her role on Scandal but has earned attention massively.
Though born in KZN, the South African movie star grew up in Pinetown. Her family is into gospel music as her grandmother, uncles and aunts are members of their church choir, a little wonder she decided to tow a career path in the performing arts. After attending Pinetown Senior Primary School, the emerging star went ahead to study arts and later went for a marketing and communications course. Nolwazi needs no introduction in the world of show biz as she has recorded several notable roles on the sets of Otelo Burning, Intersections, Mtunzini.com, A Place Called Home, Zabalaza, Soul City, Single Guys, The River, and Mzali Wam. Nolwazi Ngubeni has displayed her competence as a casting director in several productions and also functions as a Business Developer.
17. Wendy Gumede (31 Years Old)
Real Name: Wendy Gumede
Character: Rachel Khubeka
Age: 31 years old
Cast Type: Main Cast
Number of Episodes: N/A
Others: Matric at Hoerskool Empangeni High School Empangeni and Film and Television Production from the University of Cape Town
Depicted by Wendy Gumede, the role of Rachel Khubeka is one of the latest additions to the eTV series Scandal! Rachel has no blood ties with the Kubekas, but is related to the powerful family by association. As Vukile Kubeka's concubine, she is regarded as the bane of his existence. Interestingly, Rachel is an employee of the family business where she works in her capacity as a cashier, distinct from Nomvula. Rachel is friendly, endearing, and can easily steal the heart of any man. Her youthfulness is one of the reasons Vukile finds her irresistible.
Her date of birth is captured as the 8th of August 1992 and she was born and bred in Durban, Kwazulu Natal Province; she lost both parents at a very young age. Her early academic qualifications were accomplished at Hoerskool Empangeni High School, Empangeni. Moving to the University of Cape Town in the year 2011, she enrolled with their Film and Television Production department, graduating in 2014 with a Bachelor of Arts. In the same university, Wendy Gumede earned an Honors degree in Film and Television. The eTV Scandal! actor's other notable productions include Isibaya, How to Ruin Christmas, and Magic Bullet. Her YouTube channel is called The Black Wendy.
18. Matthews Rantsoma (28 Years Old)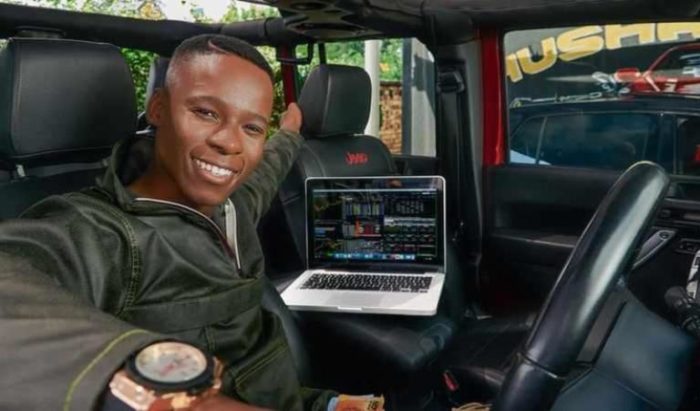 Real Name: Matthews Rantsoma
Character: Nhlamulo Maseko
Age: 28 years old
Cast Type: Main Cast
Number of Episodes: N/A
Others: Certificate in Performance and Skills Theatre from The Market Theatre Laboratory
The new batch of actors for Scandal includes South Africa's rising star, Matthews Rantsoma, who breathes life into the character of Nhlamulo Maseko – a wealthy forest trader and the love interest of Lindiwe Ngema (Nomvelo Makhanya). Since he debuted on the eTV series in 2021, Matthews has left all the female fans weak-kneed with a poetic lingo that has earned him the moniker "Kasi Shakespeare". However, his heart only beats for Lindiwe and the duo are so compatible that it was envious, but trouble came into paradise when he gets his lady love and her mum enmeshed in his run-in with the South African authorities. Now, the big question begging for answers is "Is the forex trader in Lindiwe's life for the right reasons?" He seems to live a double life, lover boy on one side and neck-deep in baby mama drama on the other side.
Born in 1995, the young actor grew up in Tembisa. He started manifesting artistic talents from the secondary school level as a 10th grader, performing and producing theatrical plays. However, his professional acting career commenced later on in life. Attending the Market Theatre Laboratory, he came off with a Certificate in Performance and Skills Theatre. Some of his theatrical plays include Errors SA, Ngale Kwendu, Center of The Less Good Idea, One man show, and Ekasi Lam. Some of his on-screen roles include Mzansi Magic's Gomora and Hanni the Legacy.
19. Botlale Boikonyo (22 Years Old)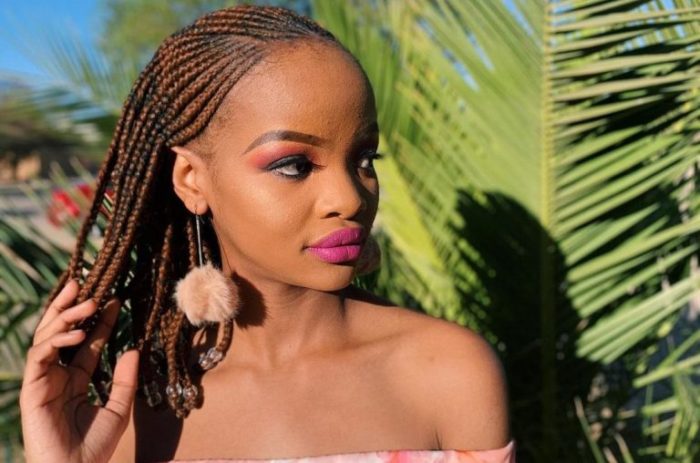 Real Name: Botlale Boikonyo
Character: Omphile Ngema
Age: 22 years old
Cast Type: Main Cast
Number of Episodes: NA
Others: Matric at St Stithians College
South African performer, poet, and actress gained another level of popularity when she started depicting the character of Omphile Ngema on the set of the eTV Scandal. She is one of the newest cast and is fast making a name for herself in the series. However, Botlale's fame precedes her Scandal role as the humble lady was first introduced to the world on the set of SA's Got Talent reality television show. There, she was seen reciting warm heartfelt poems; this was what initially put the rising star on the world map. She emerged the winner of the show at the tender age of 13 in 2012, serving as an inspiration to youngsters who are pursuing dreams for the future.
Born on the 23rd of May 2001 in Mahikeng, North West, Botlhale Boikanyo is the daughter of Lebone Boikanyo and Mumsy Boikanyo who takes the credit for passing on her love of poetry. St Stithians College is the name of her alma mater where she graduated her matric with two distinctions. The year 2014 saw the emerging superstar release an original poetry album entitled Spoken Word and Music and thanks to this album, she bagged a South African Music Award in the category of Best Traditional Album. Some of her poems include; No Place Like Home, Madiba Tribute, Africa M Pride, Our Deepest Fear, My Roots, Bua Tlhe Motswana, and Africa My Genesis. Quite a good number of them have already been converted into songs.
20. Ayanda Nzimande (27 Years Old)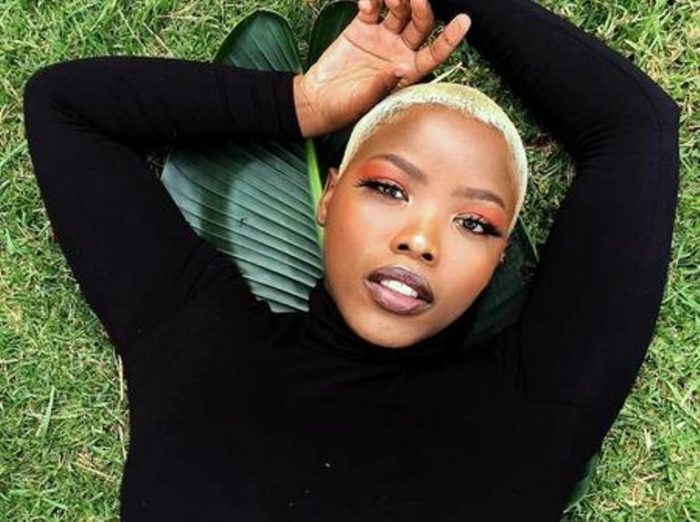 Real Name: Ayanda Brandy Nzimande
Character: Aya Mamba
Age: 27 years old
Cast Type: Main Cast
Number of Episodes: N/A
Others: Matric at Maitland high school and, Performing Arts from KCap "ekhaya Multi Art Center"
When Ayanda Brandy Nzimande started depicting the character of Aya Mamba in Scandal!, she was a teenage girl with the goal of setting up her dad Mamba (played by Simo Magwaza) and their domestic help on a romantic relationship. She however abandoned her plans upon the discovery that Mamba was the one behind the death of her stepmother; this left Aya with a new set of emotions to deal with. Ayanda is one distinguished South African actress with exceptional talent that is best described as "out of this world". The SA native joined the cast of eTV Scandal! actors at the age of 25 but with her applaudable acting prowess, she was able to perfectly portray the character of a 15-year-old without raising suspicion about her real age.
Born in Durban, KwaZulu-Natal, the actress' date of birth is captured as the 26th of December 1995. Her growing-up years were spent with her single parent and a sister. The movie star passed through Maitland high school, matriculating in 2012. She finished from KCap "ekhaya Multi Art Center earning qualifications in Performing Arts. Also competent as a musician, her acting career took off on the stage but she is presently part of the cast of The Legacy on MNet, giving expression to the character of Mbali.
21. Andile Sithole (31 Years Old)
Real Name: Andile Sithole
Character: Ndumiso
Age: 31 years old
Cast Type: Main Cast
Number of Episodes: N/A
Others: Degree in Education from UNISA (The University of South Africa)
If the talk is about the oldest cast of the eTV soapie Scandal, then Andile Sithole is one name that deserves a mention. He joined when the series was launched in 2005 and so far, the veteran has appeared in over 3,049 episodes and still counting. As a regular face on set, Andile has never failed to deliver and in over 16 years, has earned the admiration of fans and the South African public with his flawless depictions.
The story of his early life is that of rags to riches – from herding cattle, he began to take on odd jobs as a little boy to help his widowed mother make ends meet. His childhood in Hammasdale, West of Durban was suffused with so much hardship that he had no time to engage in playtime like his mates – go to school during weekdays and work at weekends. At age 14, Andile was cast in a school play that unveiled his talent, thus, he formed a group, Youth Dreams Team, performing with his peers in hospices and schools. At a point in time, the South African entertainer got thrown out of school as a result of financial difficulties but later found a willing sponsor who saw him graduate from UNISA with a B.Ed.
Andile Sithole's big break came when he was called to take up the role of Ndumiso on the set of scandal after a successful audition, and he has not looked back. Today, he is Mzansi's loved star thanks to his acting and music. The award-winning actor is also a Gqom musician.
22. Joyce Skefu (59 Years Old)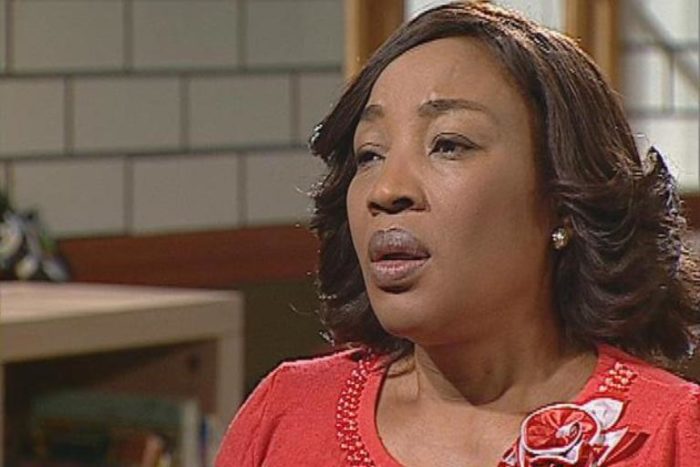 Real Name: Joyce Skefu
Character: Maletsatsi
Age: 59 years old
Cast Type: Supporting
Number of Episodes: N/A
Others: Diploma in Beauty Therapy at The University of Saint Thomas in Texas Houston
Depicting the character of the good-hearted Maletsatsi Khumalo in Scandal has remained the best-known role for multi-award-winning South African actress, Joyce Skefu. She was cast as a moral and spiritual lady totally committed to the Christian faith. Though Maletsatsi tends to be judgmental and self-righteous, she is an honest character. Skefu lucidly acted out her role as she enjoys an open relationship with her daughter Palesa and anchors Eddie's life.
Though she was born in Soweto, the Scandal actress spent her formative years in Lesotho and Bloemfontein. The records captured her date of birth as April 1964. Details of her early academic qualifications are not available but Joyce attended the University of Saint Thomas, Houston, Texas where she studied Beauty Therapy, graduating with a higher diploma. Scandal is not her only onscreen role as the actress has left her mark in productions like Abomama as Fumane, Imposter as Valeta, Lithapo as Moipone, and Muvhango as Doris Mokoena. She has been nominated for several awards but bagged two. Apart from her acting role, Joyce has forged other successful career paths. The South African native is a competent health advisor and has been functioning as an aerobics instructor for several years. Joyce is an HIV&AIDS counselor, she works as a first-aid Red Cross facilitator, a seasoned voice artist, and a minister of the church.
Our list of eTV Scandal! actors is not exhaustive as there are other minor roles that are not mentioned. Besides, there are a whole lot of casts that have come and gone.