Entertainment makes the world a better place for all, and comedy has taken this function a notch higher. It does not just entertain as it leaves a lasting smile and glow on the face of its audience. In South Africa, the comedy industry has continued to evolve as people spend their weekends and leisure time at comedy shows. The numerous comedy shows held every other day in South Africa have further given rise to the funniest South African comedians.
For this piece, we x-ray the lives and careers of the funniest comedians in the country; how they started, their journey to fame, and where they currently are. From Trevor Noah to Nik Rabinowitz, and Tats Nkonzo, the SA comedy industry has churned out some of the best comics of our time, and there are still a whole lot more in the making.
Funniest Comedians In South Africa
1. Trevor Noah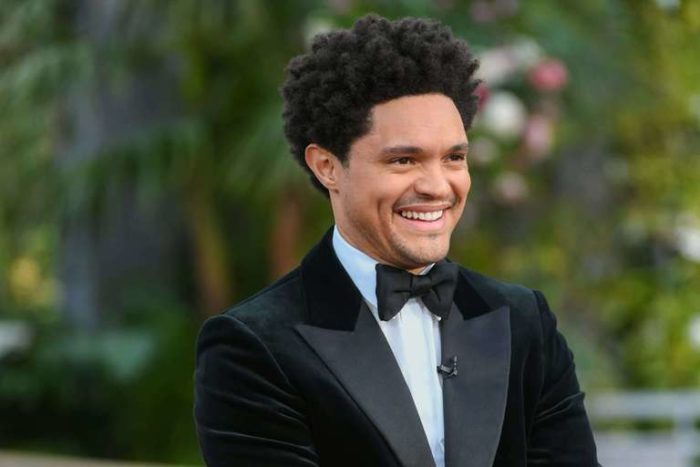 Date Of Birth: 20 February 1984
Age: 39
Net Worth: $40 million
Active Since: 2002 to date
Best Known For: The Daily Show
Other Career Endeavors: Television Host, Producer, Writer, Actor, and Political Commentator
Many have erroneously believed that Trevor Noah was an overnight success because they only got to know him after he was selling out concert halls both in his home of SA and abroad. However, the truth about this funny South African comedian is that he has had his nose to the grindstone since his teenage years.
Trevor's career in the entertainment industry took off in South Africa in 2002 when the interracial lad was about 18 years old. A cameo role on the set of the popular SA soapie Isidingo marked his debut. Next came Noah's Ark, his own radio show which aired on YFM – the leading youth radio station in Gauteng. He later slowed down on radio hosting and acting to concentrate on comedy, putting up performances with the best of SA comedians like David Kau, Riaad Moosa, Kagiso Lediga, Darren Simpson, Barry Hilton, Marc Lottering, and Nik Rabinowitz. The SA native has equally hobnobbed with international comedians like Paul Rodriguez, Dan Ilic, Carl Barron, and Paul Zerdin.
Since his emergence to fame, Trevor has been growing in leaps and bounds. Going by what we have seen from him in the last three years, his career doesn't look like it is slowing down anytime soon. Trevor's achievements in the entertainment scene are quite numerous; he has functioned as a host on the South African Broadcasting Corporation, emerged runner-up in the fourth season of the show, Strictly Come Dancing, and hosted Tonight with Trevor Noah which aired on DStv between 2010 and 2011. In 2014, the SA native became the Senior International Correspondent for The Daily Show before succeeding host Jon Stewart in 2015. He has since released a book titled Born a Crime in 2016 and hosted the 2021 Grammy Awards.
Fans both in South Africa and beyond just love Trevor Noah and it comes as no surprise that he has sold DVDs more than other comedians of his ilk on the black continent of Africa.
2. Nik Rabinowitz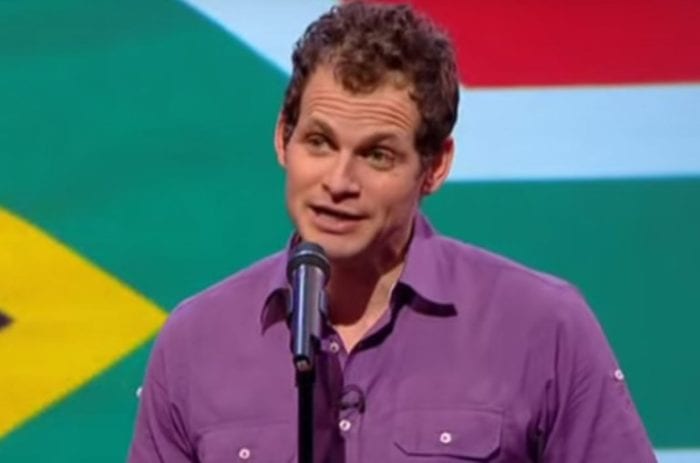 Date of Birth: 3rd of October 1976
Age: 46
Net Worth: $6 million
Active Since: Nil
Best Known For: The Week That Wasn't
Other Career Endeavors: Actor and Author
Nik Rabinowitz is one South African that graduated from the university with an afro hairstyle and a business degree, and according to him, the two don't really mix. This was exactly what made him take the conscious decision to explore the stand-up comedy field. The University of Cape Town graduate started small and before long, gained prominence thanks to his spot-on impression of Desmond Tutu.
So far, the famous South African comedian has recorded a plethora of guest appearances in top comedy shows like the British panel show entitled Mock the Week on BBC. He is currently on 702 Talk Radio presenting Week That Wasn't. Rabinowitz's presence has also been felt on SABC as a presenter of the Coca-Cola Megamillions Gameshow and he has recorded gigs outside the shores of South Africa in countries like Zimbabwe, the UK, Holland, Canada, Australia, and the United States of America. The highlight of his international performances was recorded at Royal Albert Hall London where he put up a remarkable show.
As an actor, the South African comedian has one movie under his belt – 2012's Material. Earlier the same year, his first publication hit the book stand – South Africa: Long Walk to a Free Ride.
2. Loyiso Gola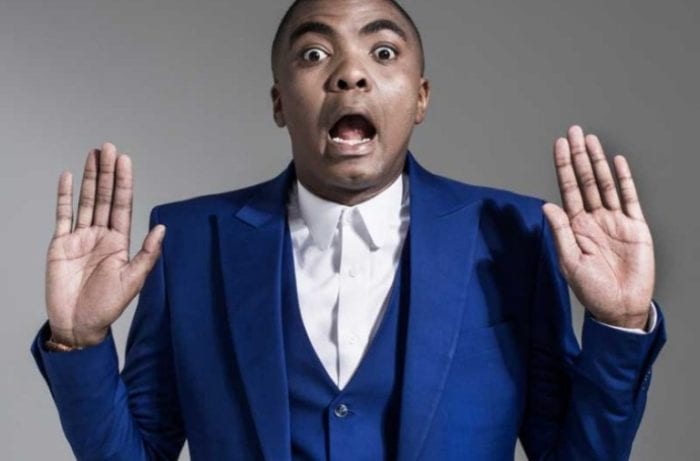 Date Of Birth: 16 May 1983
Age: 40
Net Worth: $6 million
Active Since: 2002 to present
Best Known For: Late Nite News with Loyiso Gola
Other Career Endeavors: Acting and Hosting
Also among the funniest South African comedians is Loyiso Gola who takes the credit for anchoring and co-creating Late Nite News with Loyiso Gola – a popular late-night satirical news TV series airing on eNCA and e.tv since 2010. The stand-up comic act commenced his comedy career as far back as 2002. During his high school days, he once performed as Marc Lottering's opening act at his alma mater, and at the age of 17, he was introduced to the Cape Comedy Collective by his drama teacher. From shadowing established stand-up comedians, Loyiso Gola spread his wings and started performing regularly with the group.
Since 2006, he has been a regular figure on the SA comedy circuit, appearing in several one-man shows and has featured in a lot of international comedy festivals. The comic act's 2007 one-man show entitled Loyiso Gola for President made him shine through during the South African Comedy Awards as he bagged the Best Breakthrough Comedy Act.
The openly critical nature perceived in his humor has endeared the South African comedian to millions of fans both home and abroad who just love to sit and watch him do his thing. Gola's emergence to prominence has seen him appear in the talk show, The Phat Joe Live on SABC 1, in 2002. He graced the station's sketch comedy series in 2003 and co-hosted Dinner with the President on SABC 2 in 2007. The comedian collaborated with Kasigo Lediga in 2010 to co-host the satirical series, the Late Nite News. Internationally, he has performed in Lusaka, Gaborone, Dubai, London, and many more.
4. Marc Lottering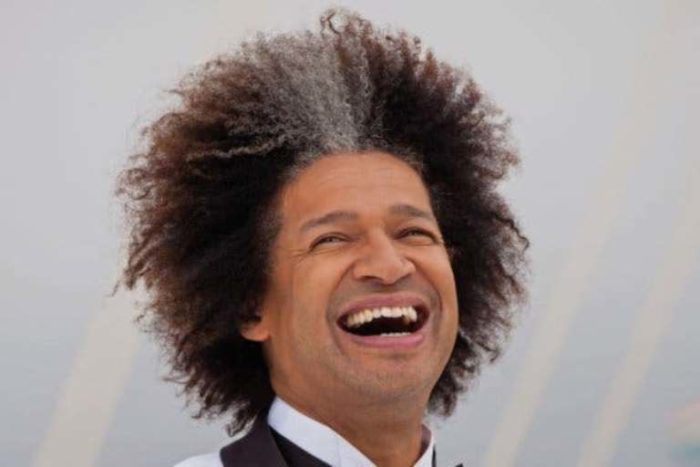 Date of Birth: 4 December 1967
Age: 55
Net Worth: $2 million
Active Since: 1997–present
Best Known For: Not A Musical
Other Career Endeavors: Television
After over two decades in the funny business, Marc Lottering has earned a well-deserved place among the top South African comedians of our time. Lottering was first seen in the 1997 show – After the Beep which marked his emergence to public notice. Several performances later, the awards started rolling in, and notable among them is his Best Actor in a Comedy award which he bagged in 2001 from the Vita Awards. He has received many more awards.
In 2010, Marc performed at the Royal Albert Hall in a show entitled Bafunny Bafunny. His 2017 musical titled Aunty Merle the Musical which he staged with original music and a full ensemble ran for three seasons in Cape Town (all sold out). It also ran for a single season in Joburg two years later in 2019; this was equally well-received by fans. The same year, his stand-up show, Not A Musical (written by him), ran in Joburg and later moved to Cape Town. Across the globe, Marc has continued to keep his audiences in stitches thanks to his unique self-scripted one-man shows. Fans just can't get enough of him.
5. Riaad Moosa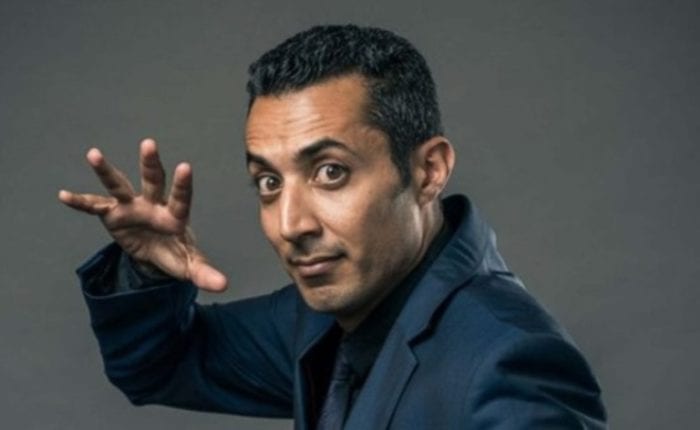 Date of Birth: 18th June 1977
Age: 45
Net Worth: $7 million
Active Since: 1999–present
Best Known For: Mandela: Long Walk to Freedom
Other Career Endeavors: Actor and Physician
Medicine and comedy are two fields that are completely unrelated and one can hardly expect a medical doctor to have what it takes to be a successful comic actor but the story of comedian Riaad Moosa completely negates this notion. An alum of the University of Cape Town Medical School, Moosa completed his internship in a Gauteng-based hospital and left UCT Medical School as a qualified physician. After spending three years in the practice, the good doctor had a rethink of his career path and opted for comedy.
With that said, we must acknowledge the fact that Dr. Riaad Moosa already started comedy as far back as his 400 levels at UCT Medical School when he would always perform at the Cape Comedy Collective's free workshop, Comedy Lab. He had since appeared in a plethora of comedy shows across the country, sweeping awards and accolades in his wake. Most of his one-man shows were all sold out, including Three Wise Men and Three Wiser Men, plus Strictly Halaal and Riaad Moosa for the Baracka. He is well known for his Doctor's Orders Tours which has gained popularity throughout the country and the What's Next at the Baxter Theatre show.
Dr. Riaad also has a television career that has seen the South African comedian present programs like E-News channel's The Second Opinion – with Dr. Riaad Moosa, Late Nite News with Loyiso Gola, Laugh Out Loud television show, and SABC 1's Pure Monate Show. Also included among the shows he has hosted are Comedy Central Presents Riaad Moosa Live at Parker's and The Dr. Mol Show which was renamed Doctor's Orders. His movie appearances include Crazy Monkey Straight Outta Benoni, Footskating 101. – the sequel, Material, and Mandela: Long Walk to Freedom.
6. David Kau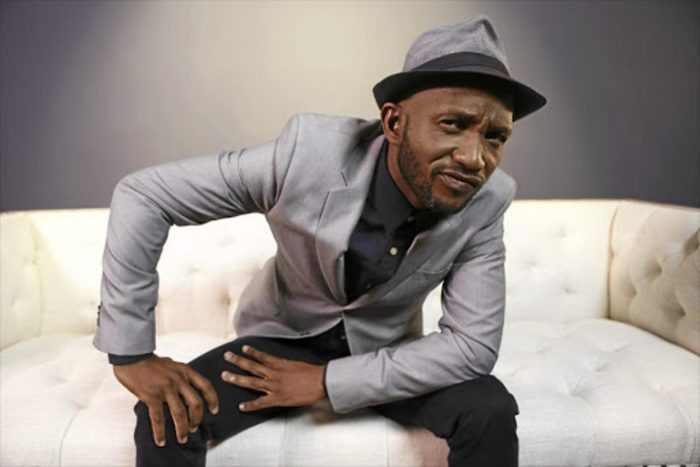 Date of Birth: 18th April 1978
Age: 45
Net Worth: $5 million
Active Since: 1998 to date
Best Known For: The Rainbow Nation Tour
Other Career Endeavors: Comedian and MC
Even though he is today regarded as one of the top comedians in South Africa, David Kau didn't start big; he is actually a late bloomer as his career kick-started at the age of 32. Perhaps his biggest comedy gig was representing his home country South Africa in 2001 at the Just For Laughs Comedy Festival in Montreal, Canada. Another big one was him performing in Globecom – a comedy show where he shared the stage with veterans from Australia, Europe, and Canada.
Kau also has a one-man show titled The Rainbow Nation Tour which was written by him. A couple of years after his debut in 2000, he introduced the politically savvy comedy, The Peoples Comic. He has since become associated with The Phat Joe Show, Heavyweight Comedy Jams, Comedy Black Out, Pure Monate Show (PMS), and many more.
7. Barry Hilton
Date of Birth: 29 January 1956
Age: 67
Net Worth: $1 to $5 million
Active Since: 1983–present
Best Known For: Nou Gaan Ons Braai
Other Career Endeavors: Television Personality, Actor, and Motivational Speaker
Also known as "The Cousin", David Barry Hilton is unarguably among the funniest South African comedians. His audience just loves him thanks to his outlook on a variety of topics and his clean brand of humor. He first started life as an electrician before going into comedy at age 26 in 1983. His debut gig was at Port Elizabeth's The Holiday Inn in May of that year. For the ensuing six months, Hilton held sway at a Cape Town cabaret spot called the Millionaires Club before moving to Joburg where he became a regular comic act at the local pub known as The Jolly Roger.
Since he became famous, Hilton has performed in several live shows both in South Africa and overseas. The SA top comedian has been jet-setting to countries like America, Hong Kong, Vietnam, United Kingdom, Australia, as well as New Zealand. He has recorded an audio track, Nou Gaan Ons Braai, which comprises his most famous jokes. The year 2012 was when he launched his virtual store that sold Braai merchandise, and he is inching towards one million views on his YouTube clip, Nou Gaan Ons Braai. Hilton has further done some work on television, is part of the movie world, and has attracted a lot of commercials.
8. David Kibuuka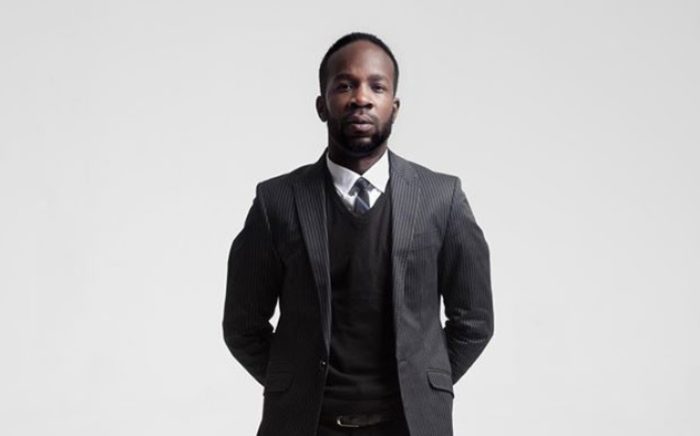 Date of Birth: 1980
Net Worth: $19 million
Active Since: Nil
Best Known For: David Wasn't Built in a Day
Other Career Endeavors: Writer and Producer
David Kibuuka is a South African comedian with roots in Uganda. He rose to fame after playing the leading character in the MTV movie, Bunny Cho, which bagged several accolades globally. Since his formative years, comedy has been part of David's life; he started at the Pure Monate sketch show and later worked with the Late Night News as a comedy writer and reporter. In 2011, David gained the interest of SA comedy enthusiasts as he performed his stand-up comedy entitled David Wasn't Built in a Day. Thanks to the show's original content, he was considered good enough to win the esteemed Standard Bank Ovation award in the category of the best comedy show.
David now works with the likes of Trevor Noah on the Daily Show as a supervising writer cum producer. The comedian's hilarious jokes never fail to reduce people to laughter as his fan base keeps increasing by the day. The comic act has performed internationally in countries like the UK, the United States of America, Canada, and many more.
9. Deep Fried Man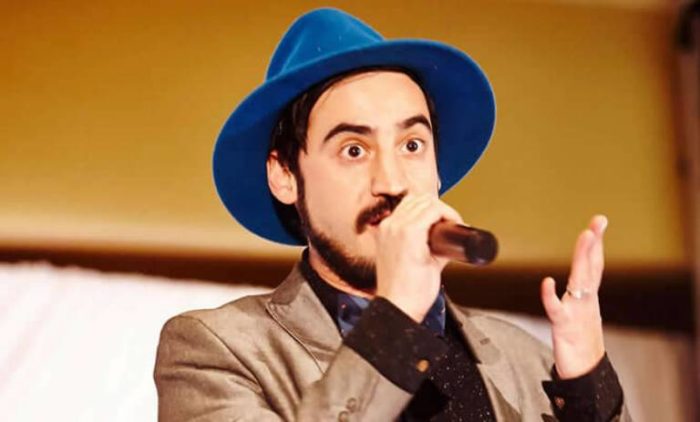 Date of Birth: 9 January 1981
Age: 42
Net Worth: $1 million
Active Since: Nil
Best Known For: Deeply Fried
Other Career Endeavors: Writer, Instrumentalist, and Musician
Deep Fried Man, whose real name is Daniel Friedman, is a musical comedian. He describes his act as "stand-up comedy with a guitar" and his audience agrees with him. Based in Joburg, the writer cum comedian is a graduate of journalism, philosophy, and theater. Prior to his gig in journalism, the Johannesburg native was neck-deep into alternative folk music. After emerging as joint winner of the 2010 comedy showdown by Joe Parker, Daniel took the conscious decision to move into professional comedy. He later joined both local and international comedians to perform at the UN Comedy Show of 2010. He later put up an excellent performance at the foremost Annual SA Comic's Choice Awards in January 2011, bagging the Best Newcomer Award. He was also mentioned among the top South African comedians that leverage Facebook to showcase their talent to the world. In 2012, the Mail & Guardian named him among the 200 Young South Africans in the category of Arts & Culture.
10. Tats Nkonzo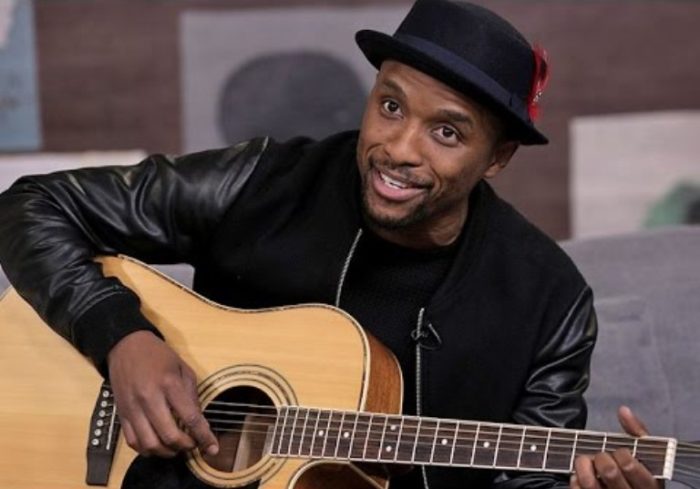 Date of Birth: 19 March 1985
Age: 38
Net Worth: $1 – $5 million
Active Since: 2005 – Present
Best Known For: Hosting SA's Got Talent
Other Career Endeavors: Singer and TV Personality
The kind of flavor that Tats Nkonzo brings into stand-up comedy is like a breath of fresh air and needless to say, he has stolen the hearts of millions with his intellect, arsenal of humor, and a guitar. The comic actor, who is best known as the host of SA's Got Talent reality TV show on e.tv, has become a force to reckon with in the South African comedy industry. 2005 was when he participated in the Idols South Africa reality contest on M-Net, emerging among the top 24 finalists. He eventually got his breakthrough in 2008 on the set of SABC1's So You Think You're Funny! – a reality competition where the SA native was named among the top eight. In 2012, Tats was part of Late Nite News with Loyiso Gola, manning the musical segment. He has put up remarkable performances at The Market Theatre in Joburg, Baxter Theatre in Cape Town, and the Monte Casino Pieter Torien Theatre.
Tats was three years into stage performances when he pulled off his first one-man show entitled Can't Tats This. The funny comedian was part of the first Blacks Only DVD; he became an awardee of the BlackBerry Breakthrough Act, hosted Comedy Central Presents… Live, and Uyangithanda na?. The South African comedian is also associated with the I Love South Africa game show and Give Me That Bill Mzansi game show.
Upcoming South African Comedians To Watch Out For
Apart from the top funniest comedians in South Africa mentioned above, there is still quite a good number who are at the periphery of hitting their breakthrough.
1. Mpho Popp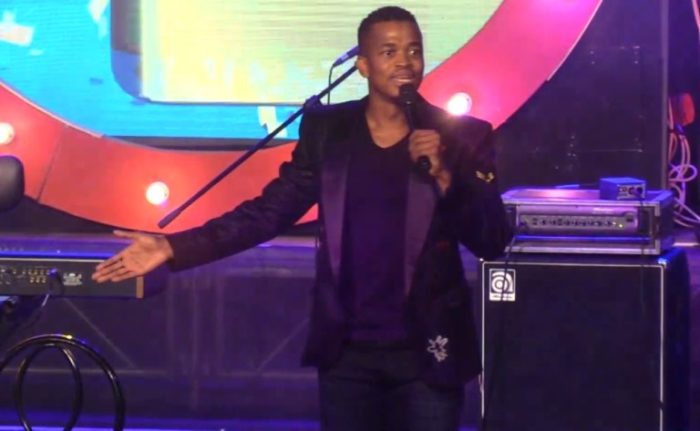 Mpho Popp has been part of the SA comedy scene for several years and the highlights of his profession include participating in the country's comedy contest, So You Think You Funny!. In 2015, he lit up the Gold Reef City's Lyric Theatre with his one-man show, Exhibit A, and took part in SABC 3's Strictly Come Dancing contest.
2. Skhumba Hlophe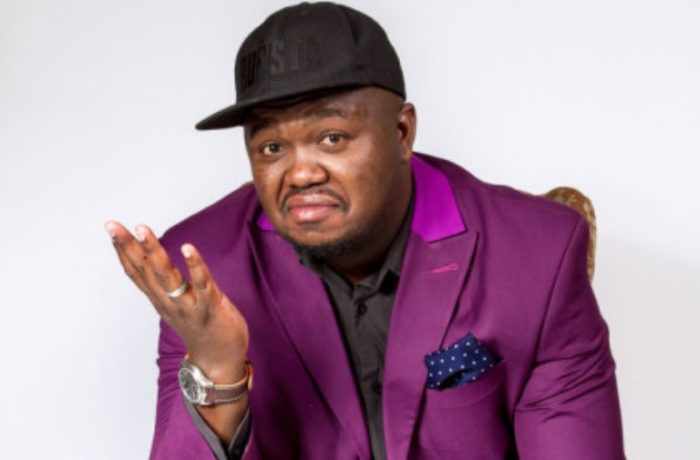 Also called Big Banger, Skhumba Hlophe is a South African comedian that doubles as an actor. He also has a finger in television where he functions as a presenter. Apart from his comedy gigs, Big Banger's best-known role is playing Dlamini on the set of the feature movie, Taxi Ride. The SA native is a hard worker and just might hit the list of the top comedians in the country before long.
3. Tumi Morake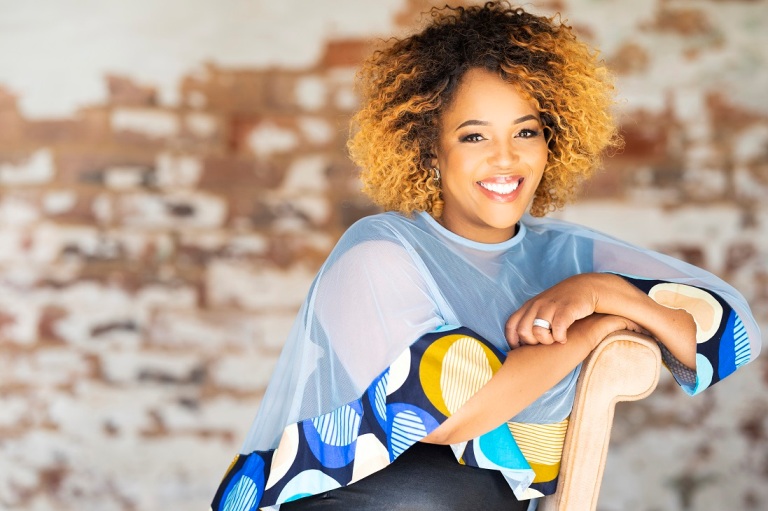 Tumi Morake is a female comedian, writer, actress, and presenter. The Wits University alum has achieved remarkable feats which include being the first female comic of SA origin to stage a one-woman show called Seriously, Celeste. She has appeared in So You Think You're Funny!, performed in a Durban church, put up a remarkable performance at the Blacks Only Comedy, and many more. This funny lady is definitely one to look out for in the SA comedy Industry as she is obviously gunning for the top.
4. Khanyisa Bunu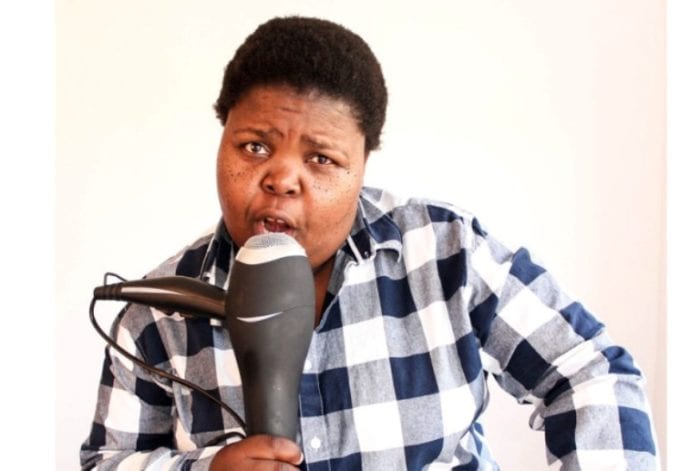 A comedian and actress, Khanyisa Bunu has displayed admirable skills on both television and comedy sketches that have set her audience rolling on the floor with laughter. The lady is one South African comedian that does not hold back on the stage. Bunu has received kudus from viewers who have tagged her act as spot on. However, the SA native's jokes and skits are strictly meant for grown-ups as they are tagged X-rated.
Khanyisa brings to the stage a unique sense of humor that has served as an inspiration to young and upcoming talents. The comedian tends to keep a straight and serious face even when dishing out the funniest of jokes which sets her apart from others in the field. After over a decade of comedy, the female comic act appears to be on the right track to fame.
5. Shimmy Isaacs
Born in Worcester, Shimmy Isaacs has been mentioned among the top colored female comedians of South African origin. She is one lady that displays a rare kind of boldness while entertaining on stage. Isaacs has some very funny and witty lines that don't fail in bringing a smile to a sad face. Apart from her gigs in the comedy industry, the Worcester native is also talented in acting and has done some remarkable work as a producer. An AFDA Film School alum, Shimmy has always been a regular at Cape Town Comedy Club.