In 2020, Forbes reported that the number of billionaires in the world reduced from 2,153 billionaires in 2019 to 2,095 billionaires in 2020. This means that 58 people lost their spot on the global billionaires league, probably as a result of the unforeseen outbreak of the coronavirus (Covid 19) which affected the world economy. Regardless, the exclusive list of world billionaires include familiar names like Jeff Bezos, Bill Gates, Mark Zuckerberg, and the richest African/black billionaire, Nigeria's Aliko Dangote.
Inadvertantly, Dangote tops the list of the richest black billionaires. Other notable names on the list who have over the years been main features on different billionaire lists are Mike Adenuga, American media mogul Oprah Winfrey, Robert F. Smith, David Steward, basketball legend Michael Jordan, South African mining magnet Patrice Motsepe, and Strive Masiyiwa among others.
10. Michael Lee-Chin
Net Worth: $2 Billion
Nationality: Jamaican
Industry: Banking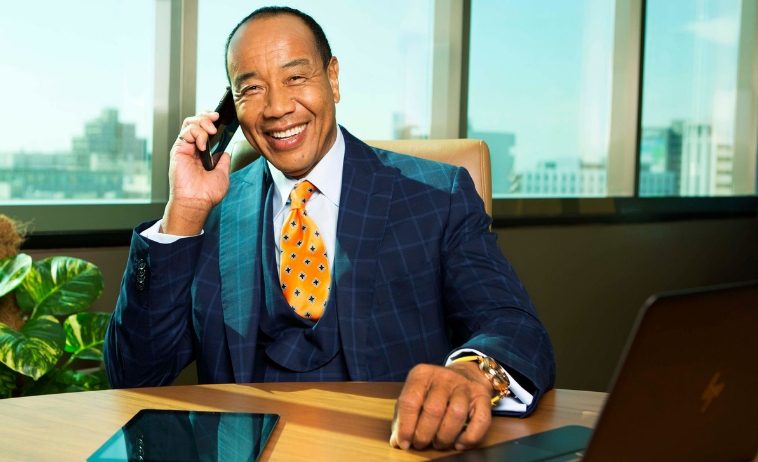 Michael Lee-Chin built his empire by investing in companies like National Commercial Bank Jamaica and AIC Limited. The billionaire is the CEO of Portland Holdings Inc, a privately held investment company in Ontario, Canada. He is also the Chairman and Director of Mandeville Holdings Inc. and Executive Chairman, CEO, and Portfolio Manager of Portland Investment Counsel Inc.
Lee-Chin was born in Port Antonia, Jamaica to a biracial African and Chinese-Jamaican couple. During the early stage of his career, he worked several jobs, including serving as a bouncer before securing a loan from Continental Bank of Canada to purchase a stake in Mackenzie Financial Group.
The billionaire has extensively contributed to both the Canadian and Jamaican economies and he is also known for his philantropic activities. Through his foundation, he makes donations to organizations that need support especially in the areas of education.
9. Michael Jordan
Net Worth: $2.1 Billion
Nationality: American
Industry: Sporting Apparel and Basketball
Former professional American basketball player, entrepreneur, and businessman, Micheal Jordan made it as one of the new entrants into the world's billionaire club in 2015. Jordan is the first-ever player in NBA history to be on the Forbes billionaire list.
Jordan began earning big bucks as an NBA player. He appeared in various commercials and became a spokesperson for numerous brands. By 1984, Nike created a signature shoe for him called the Air Jordan which became very succesful, generating up to $1 billion in sales for Nike. Other deals that have contributed to his wealth include his ownership of the NBA franchise, the Charlotte Hornets, and his investments in various other businessses.
8. Patrice Motsepe
Net Worth: $2.3 Billion
Nationality: South African
Industry: Mining
Patrice Motsepe first appeared on the Forbes list in 2008 and was the first Black African to appear on it. He is the founder and chairman of the mining company, African Rainbow Minerals. He further sits on the board of several companies, including the world's 12th largest gold mining company Harmony Gold where he is a non-executive chairman. The South African billionaire is also the owner of the South African football club, Mamelodi Sundowns F.C.
7. Strive Masiyiwa
Net Worth: $2.4 Billion
Nationality: Zimbabwean
Industry: Telecommunication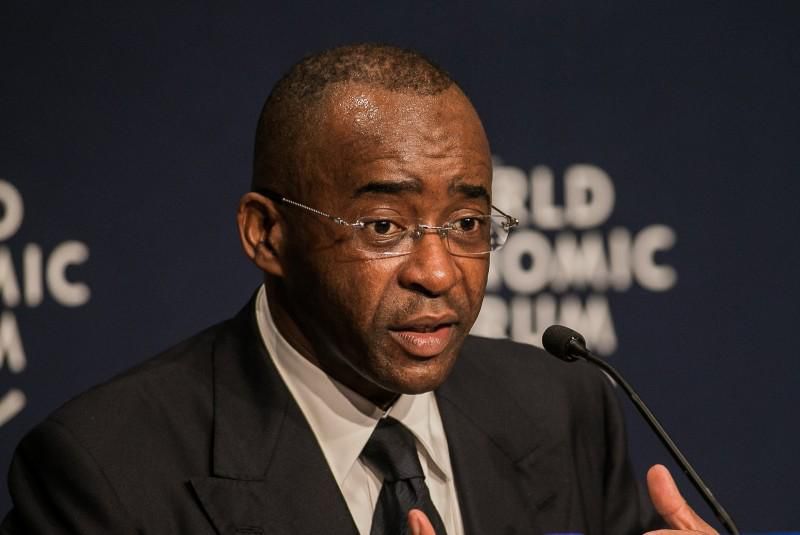 Strive Masiyiwa is a London-based Zimbabwean billionaire businessman and philanthropist. He is the founder and executive chairman of the international technology group, Econet Global. Masiyiwa began making strides towards becoming a billionaire in 1998 when he founded Econet Wireless Zimbabwe, a mobile phone network company. He then went on to establish businesses in other countries across Africa and the world which has enabled him rank among the richest black billionaires in the world.
6. Oprah Winfrey
Net Worth: $2.7 Billion
Nationality: American
Industry: Media (Television)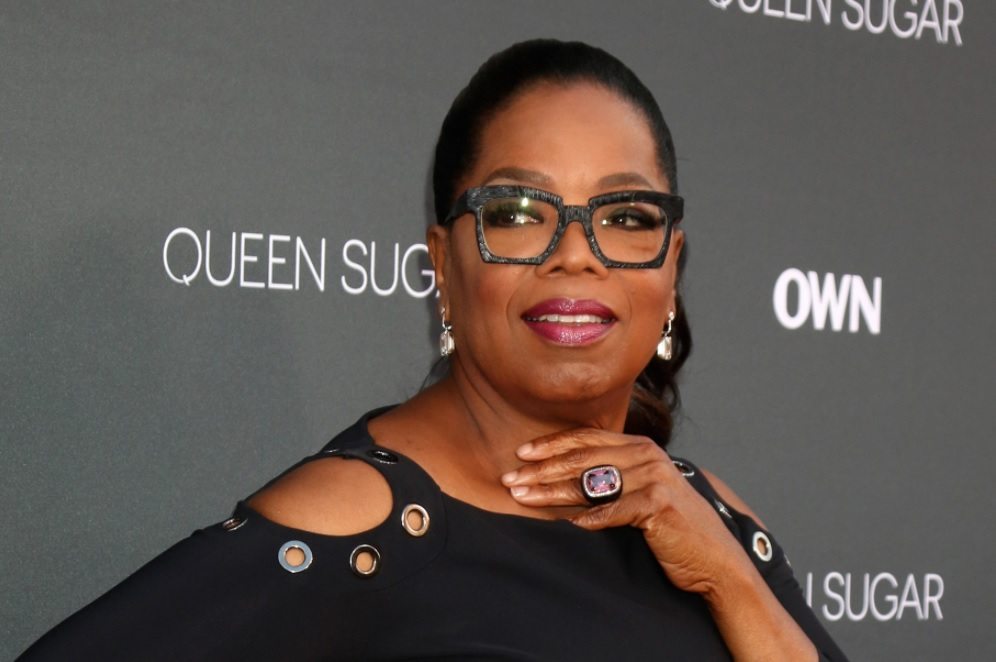 Oprah Winfrey is the richest self-made woman in America and currently the richest black woman in the world. The Queen of talk shows, as she is fondly called, has been the richest black woman in the world for almost two decades now.
In 2006, the media personality was the highest-paid TV personality in the world with an estimated net worth of $260 million. By 2013, she was reportedly being paid $75 million a year, allowing her to today have an estimated net worth of $2.7 billion as calculated by Forbes and Bloomberg.
5. Abdulsamad Rabiu
Net Worth: $3.2 Billion
Nationality: Nigerian
Industry: Diversified Businesses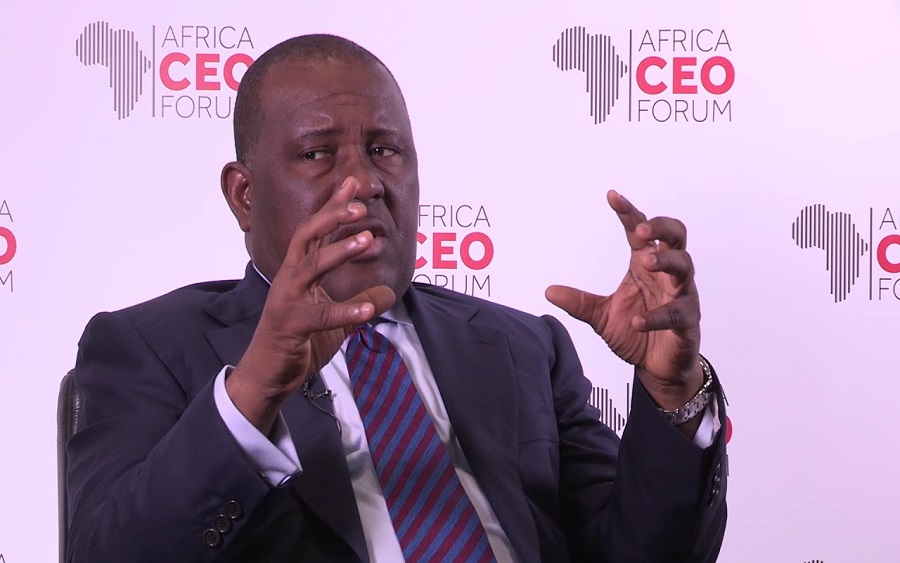 Abdulsamad Rabiu owns two powerhouse cement companies, Obu Cement and Cement Co. of Northern Nigeria. He is also the founder and chairman of BUA Group, a Nigerian conglomerate concentrating on manufacturing, infrastructure, and agriculture, producing revenue in excess of $2.5 billion. He is also the chairman of the Nigerian Bank of Industry (BOI).
When Forbes published its list in March 2020, Abdul Samad was worth about $2.9 billion. By August of the same year, his earning appeared to have increased as his net worth has been reported to be $3.2 billion.
4. David Steward
Net Worth: $4 Billion
Nationality: American
Industry: Technology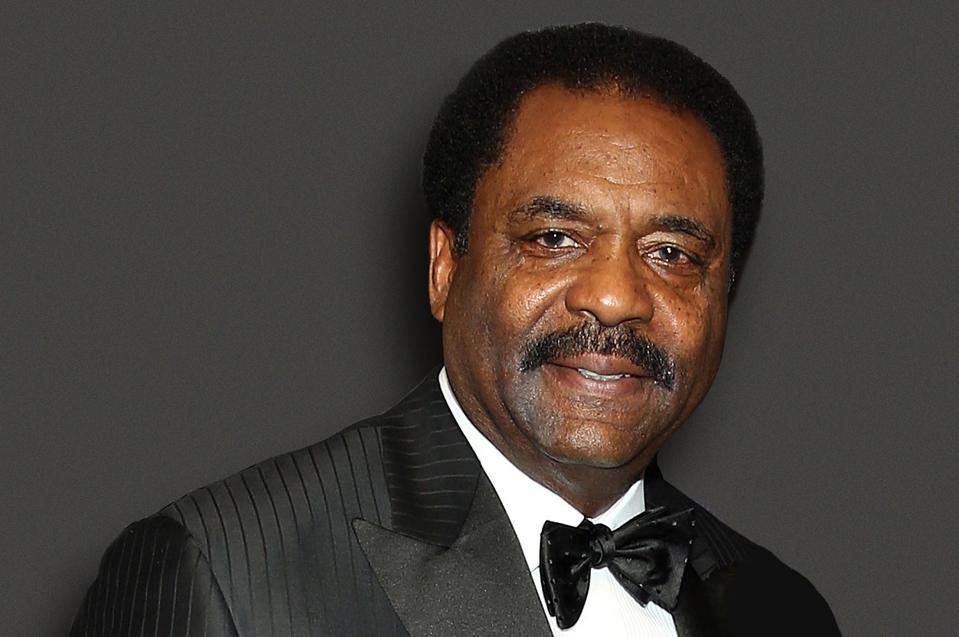 David Steward revealed to Forbes how he watched as his car was repossessed from his office's parking lot. Today, he is chairman and founder of World Wide Technology, one of the largest African-American-owned businesses in America. Although Steward's rise to the top wasn't a smooth path, today, he is one of the wealthiest black billionaires listed by Forbes in 2020.
3. Robert Smith
Net Worth: $5 Billion
Nationality: American
Industry: Private Equity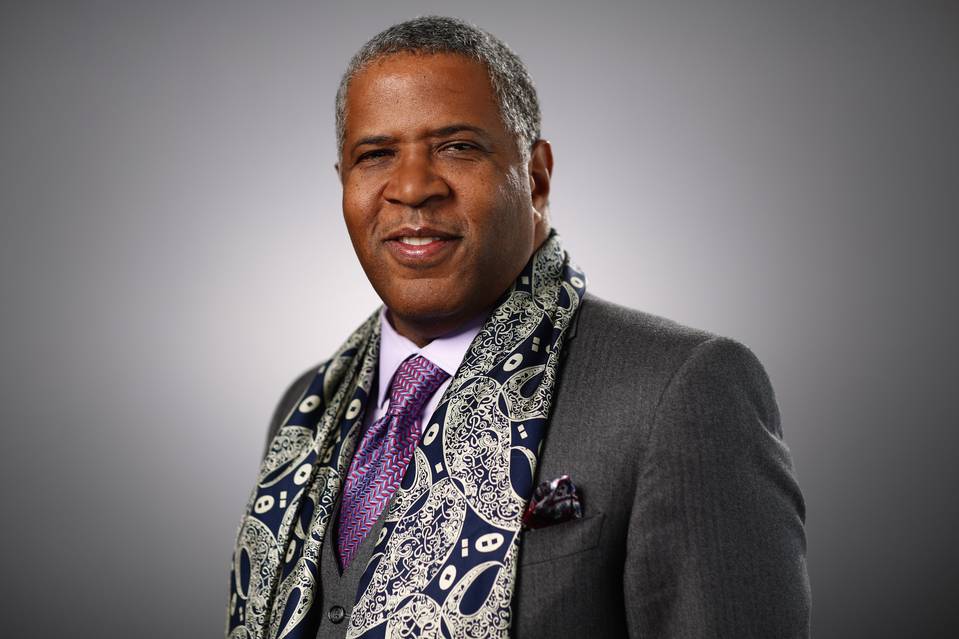 Robert Smith's success and wealth has sky-rocketed in recent times, notably from 2016 when he first made it to the Forbes Billionaire list. The vigorous entrepreneur who is also the husband of Hope Dworaczyk – winner of the Playboy Playmate of the Year award in 2010, has built a massive empire in the installation of enterprise software outfits. With a net worth of $5 billion, Smith is currently, the third richest black billionaire in the world.
2. Mike Adenuga
Net Worth: $9.1 Billion
Nationality: Nigerian
Industry: Telecommunications/Oil & Gas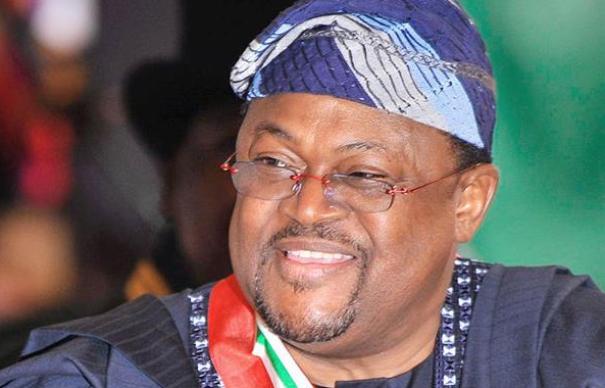 Mike Adenuga is the CEO of Conoil, the first indigenous Nigerian oil exploration company to strike oil in commercial quantities in Nigeria. Although he had a huge drop in his net worth following the crash of the Nigerian economy, Adenuga still made it to the list of top wealthy black people in the world.
Adenuga's mobile telecoms company, Globacom, is the second-largest operator in Nigeria and has a presence in Ghana and Benin. The Nigerian also owns stakes in the Equitorial Trust Bank.
1. Aliko Dangote
Net Worth: $10.6 Billion
Nationality: Nigerian
Industry: Diversified Businesses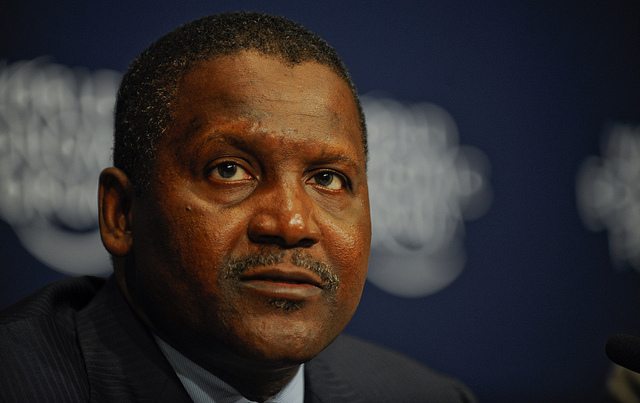 As earlier mentioned, Aliko Dangote is Africa's richest man and the richest black person in the world. He is most famous across Africa for his multiple businesses spanning across various regions on the continuent.
Dangote is the founder of the Nigerian multinational industrial conglomerate, Dangote Group. The company was founded in 1981 as a trading enterprise dealing on the importation of sugar, cement, rice, and other consumer goods. In the 1990s, the group moved into manufacturing, starting with textiles before moving onto flour milling, salt processing, sugar refining, and cement production. Dangote Cement, one of the group's subsidiaries that is publicly traded, has become the largest cement production company in Africa.
Recap
A quick summary of the 10 richest black billionaires in the world:
1. Aliko Dangote
2. Mike Adenuga
3. Robert Smith
4. David Steward
5. Abdulsamad Rabiu
6. Oprah Winfrey
7. Strive Masiyiwa
8. Patrice Motsepe
9. Michael Jordan
10. Michael Lee-Chin
Notable Mentions To the Richest Black Billionaires List
1. Isabel dos Santos – $1.7 Billion
2. Kanye West – $1.3 Billion
3. Folorunso Alakija – $1.1 Billion
4. Mohammed Ibrahim – $1.1 Billion
5. Jay Z – $1 Billion