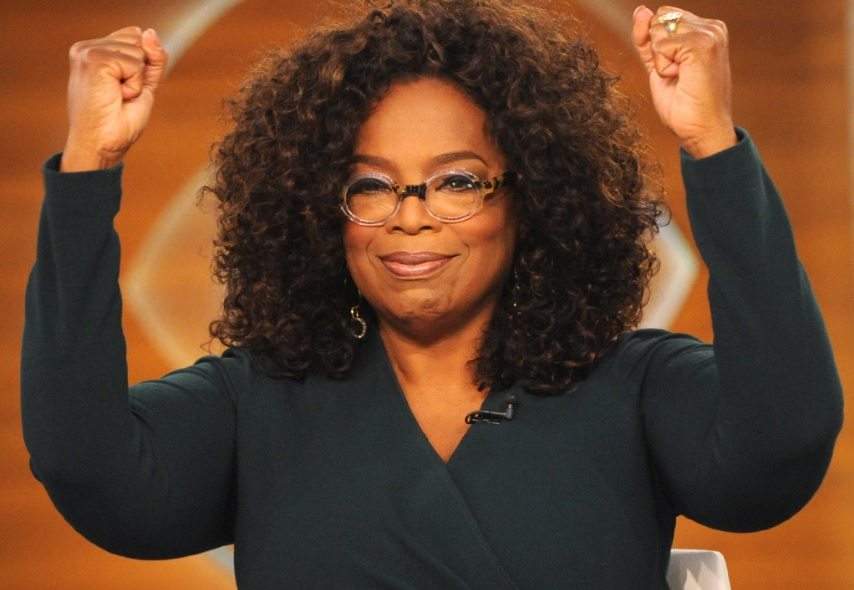 Leading as the wealthiest black billionaire is still Nigeria's business mogul, Aliko Dangote.
On a general note, Forbes reported that the number of billionaires went up from 1,810 in 2016, to a current number of 2,043 billionaires this year.
In other words, 233 more money bags joined the global billionaire's league; making it the biggest leap ever recorded by Forbes in 31 years.
According to the report, Forbes black billionaires went down from 12 in 2016 to 10 in 2017 while 23 African billionaires were found on the 2018 list – up from 21 billionaires in 2017.
The 2 billionaires missing out on the list are Nigerian oil tycoon Femi Otedola and cement mogul Abdulsamad Rabiu.
Business observers confirmed that the plunging of share prices of Otedola's oil company, Forte Oil, affected his dollar billionaire status.
Rabiu fell off the list because of the devaluation of the Nigerian currency. It is general knowledge that the economic state of the Nigerian economy likewise cost Africa's richest man millions of dollars in the past year.
Angolan investor Isabel dos Santos, American media mogul Oprah Winfrey and Nigerian Folorunsho Alakija still made it this year to Forbes black billionaires list.
See Also: 2017 Forbes Billionaires: Bill Gates Leads The World's Richest For 18 Years With $86 Billion
This is an update of Forbes Black Billionaires for 2018:
10. Mohammed Ibrahim
Nationality: Sudanese
Net Worth- $1.18 billion
Industry: Communications/Investments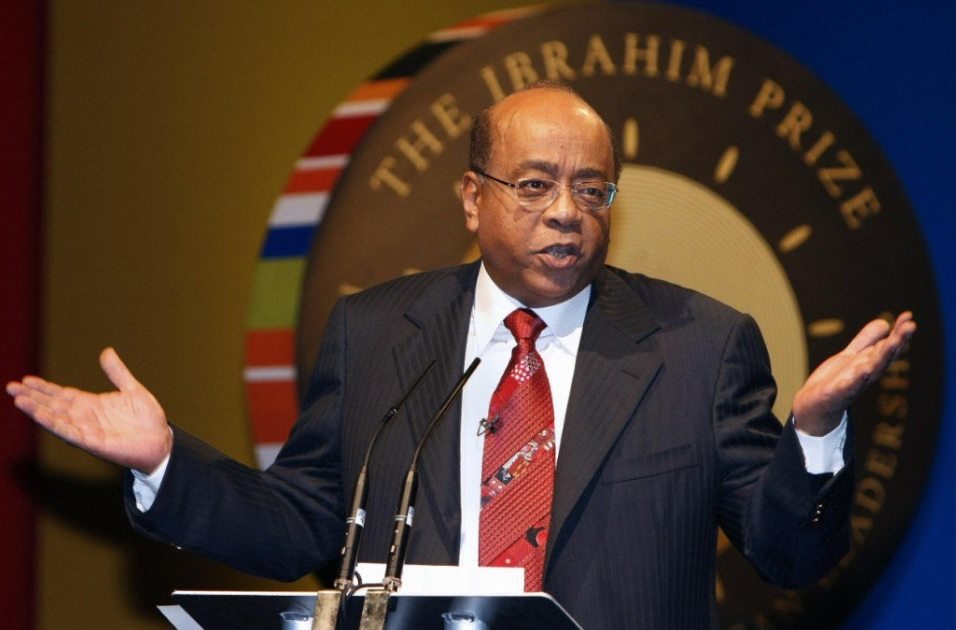 Mohammed Ibrahim was the founder of onetime African mobile phone company, Celtel. In 2005, he sold the company to MTC of Kuwait for $3.4 billion. Mo is now dealing more with investments. He passionate about improving progressive leadership in Africa.
9. Folorunsho Alakija
Nationality: Nigerian
Net Worth: $1.49 Billion
Industry: Oil & Gas
Folorusho Alakija is a businesswoman and a self-made billionaire. She ranks as the richest Nigerian woman; 2nd richest African woman and 3rd richest black woman in the world.
8. Michael Jordan
Nationality: American
Net Worth: $1.31 Billion
Industry: Sports (Basketball)
Former professional American basketball player, entrepreneur, and businessman, Micheal made it as one of the new entrants into the world's billionaire club in 2015. Jordan is the first ever in NBA history to be in Forbes billionaire list.
The 5 time NBA MVP award winner is currently working on a $1 billion worth partnership with Nike. He is the spokesperson for a number of top international brands.
7. Patrice Motsepe
Nationality: South African
Net Worth: $2.6 Billion
Industry: Mining
Meet the CEO of African Rainbow Minerals and Ubuntu Botho Investments. He is also the owner of the Mamelodi Sundowns Football Club.
Patrice Motsepe is a mining business mogul who is now reinvesting via private equity. He is the 7th of the richest black billionaires in the world; the first and the richest black South African billionaire.
6. Isabel Dos Santos
Nationality: Angolan
Net Worth: $3.1 billion
Industry: Investments
An engineer by profession, Isabel Dos Santos is the richest black woman in the world. As the daughter of Angola's longtime former president, Jose Eduardo dos Santos, Isabel has investments in Angola, Portugal and abroad in sectors such as telecommunications, Oil & Gas, retailing, media, banking, and finance.
5. Oprah Winfrey
Nationality: American
Net Worth: $ 2.8 billion
Industry: Media (Television)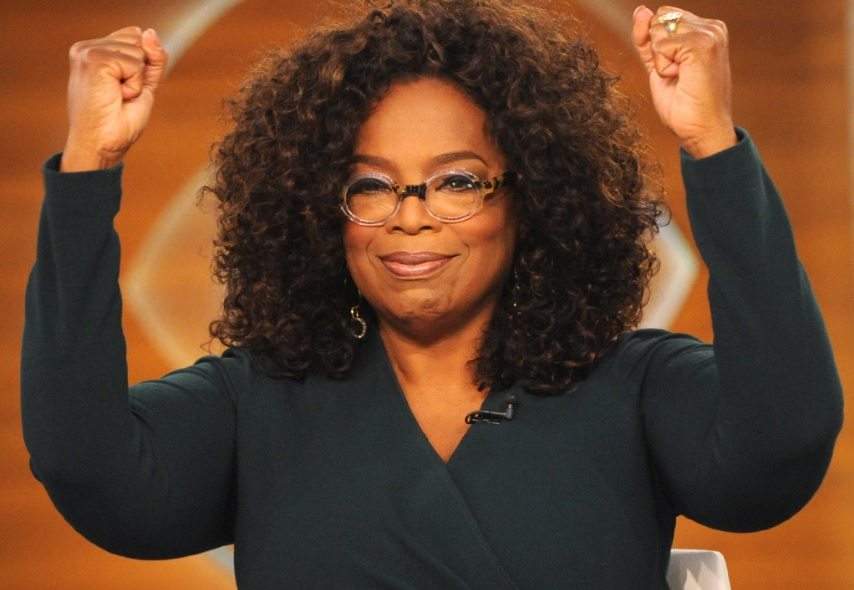 According to Forbes, she is the richest self-made woman in America. The Queen of talk shows was the richest black woman in the world for 11 years. Oprah is currently the wealthiest billionaire in the African-American Community.
In 2006, the media personality was the highest paid TV personality in the world with an estimated $260 million; and a 2013 salary of $75 million.
4. Robert Smith
Nationality: United States of America
Net Worth: $4.4 billion
Industry: Private Equity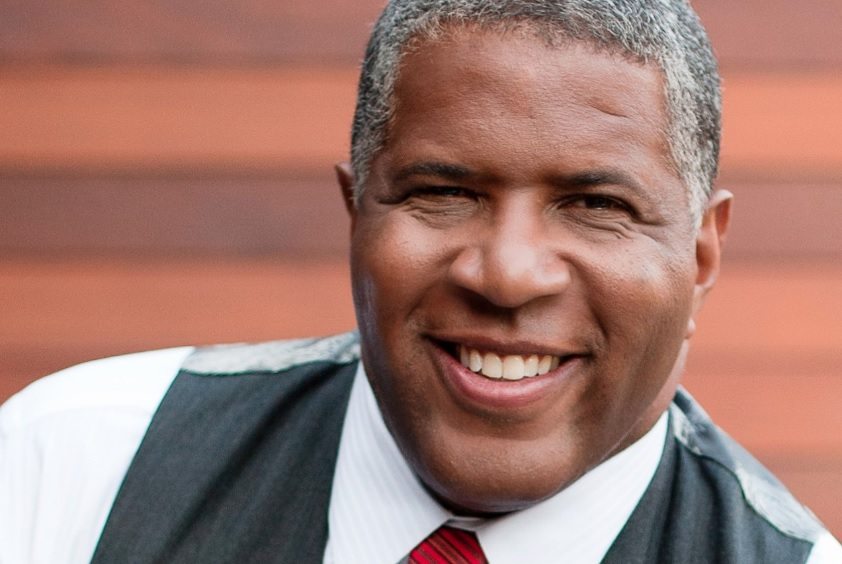 Smith's success and wealth have sky-rocketed, landing him on the Forbes Billionaire list for the first time in 2016. The vigorous entrepreneur who is also the husband of Hope Dworaczyk –winner of the Playboy Playmate of the Year award in 2010, has built a massive empire in the installation of enterprise software outfits. With a net worth of  $4.4 billion, Smith dropped two places from 6th position in 2016 to the fourth richest black billionaires in the world.
3. Mike Adenuga
Nationality: Nigerian
Net Worth: $5.4 Billion
Industry: Telecommunications/Oil & Gas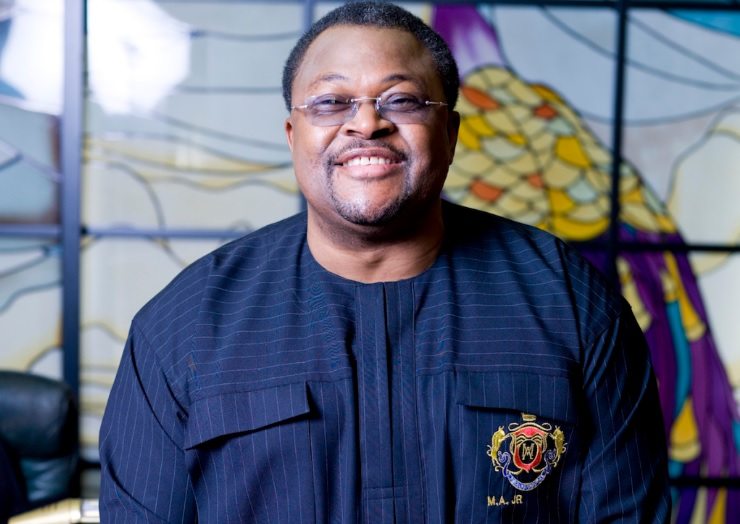 Mike Adenuga is the CEO of Conoil which was the first indigenous Nigerian oil exploration company to strike oil in commercial quantities in Nigeria. Although he had a huge drop in his net worth following the crash of the Nigerian economy, Adenuga still made it to the list of top wealthy black people in the world. Adenuga's mobile telecoms company, Globacom, is the second largest operator in Nigeria.
2. Mohammed Al-Amoudi
Nationality: Saudi Arabian/Ethiopian
Net Worth: $10.8 Billion
Industry: Oil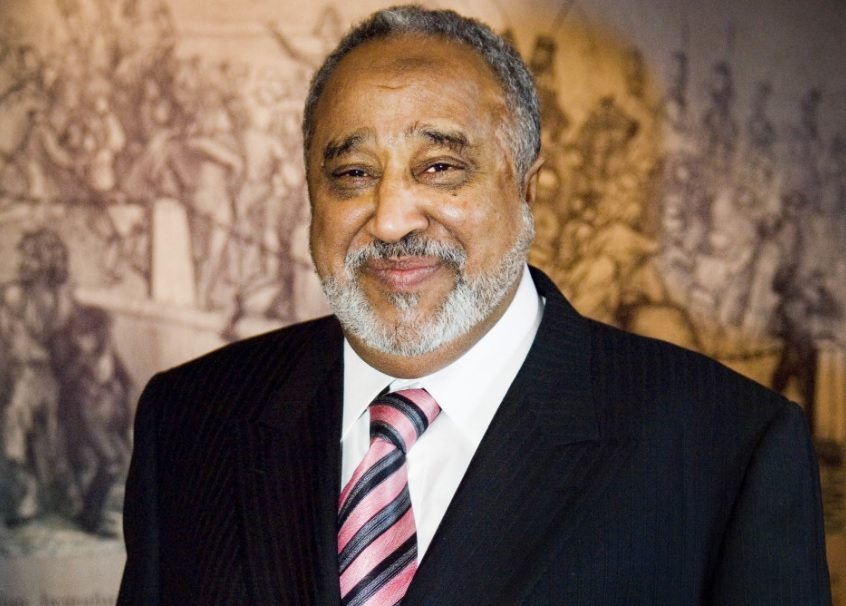 Born to an Ethiopian mother and a Saudi Arabian father, Mohammed Al-Amoudi is an oil and Mining business mogul who has made it to the list of richest men in the world. Being the richest man in the Arab world, Mohammed Al-Amoudi remains the second richest black man in the world as at 2015.
Mohammed has enormous investments in Africa, especially in Ethiopia.
1. Aliko Dangote
Nationality: Nigerian
Net Worth: $13.8 billion
Industry: Consumer Goods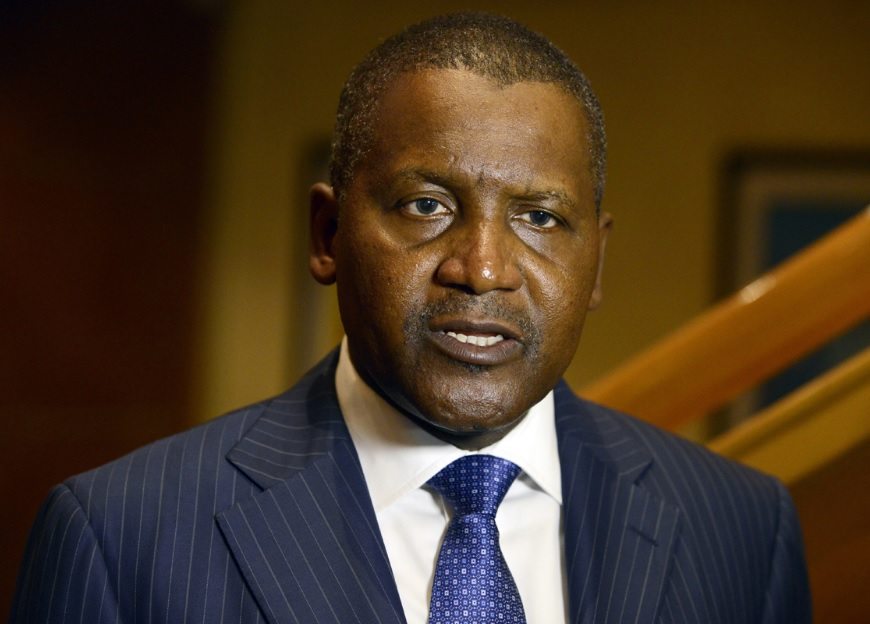 Still Africa's richest man and the richest black person in the world, Dangote is most famous across Africa for his multiple businesses spanning across various regions in Africa. Majority of his fortune comes from a more than 90% stake in cement, flour and sugar businesses.
Lately, he is making major investments in multiple sectors like oil & gas, infrastructure, automobile, and telecommunications.