Somizi (Date of Birth: 23 December 1972) is a 50 year-old openly gay multi-talented South African actor, reality TV star, radio personality, author, singer, TV presenter, and choreographer who rose to prominence after he featured in the award-winning 1992 musical/political movie, Sarafina!.
The media personality is the son of veteran South African entertainers; Mary Twala and Ndaba Mhlongo. Somizi has since become one of the biggest, highly successful, and most controversial celebrities in all of South Africa.
Somizi Mhlongo's Profile Summary
Full Name: Somizi Buyani Mhlongo
Date of Birth: 23rd December 1972
Age: 50 years old
Place of Birth: Soweto, Gauteng, South Africa.
Ethnicity: Zulu
Nationality: South African
Marital Status: Married
Husband: Mohale Motaung-Mhlongo
Occupation: Actor, Reality TV Star, Singer, Author, Choreographer, TV Presenter, Radio Personality, Fitness Instructor.
Net Worth: $5 Million
Social Media: Instagram – @Somizi
Somgaga Began His Sojourn Into The SA Entertainment Industry At Age 13
Ever since he came into the limelight for his role as Fire/Whacko in the 1992 hit movie, Sarafina!, Somizi has been on a steady climb in his career that he chose over earning a degree. He is reported to have ventured into acting at age 13. A year later, in 1987 at age 14, he featured in Scavengers before launching into the spotlight with his role in Sarafina! at age 19. His choreography in the musical earned him international recognition, especially as it was his debut choreography work.
In his career that has spanned over three decades, the entertainer has bagged huge score points for his many talents, even though some are better known and successful than others.
Major Milestones of Somizi's Career and The Ages He Achieved Them
Somizi is one of the richest SA celebrities who is not backing down any time soon. He owns everything he does; from his sexuality, single fatherhood, to his many talents and flamboyant lifestyle.
Age
Achievement
13
Began Acting
14
Featured in movie Scavengers
19
Debut Choreography in Sarafina
38
Choreographed the opening and closing ceremonies of the world cup of 2010
41
Choreographed the opening and closing ceremony of the 2013 African Cup of Nations
43
Became a Judge at the 11th Season of SA Idols
45
Became a Co-Host of a morning show at Metro Fm

Co-Authored his autobiography; Dominoes, Unbreakable Spirit
The above achievements are not the only milestones of Somgaga's career but they are some of the major ones that have contributed to his elevation as a one-of-a-kind celebrity and entertainer.
Breakdown Of Somizi's Career and Achievements 
After his debut as an actor in Scavengers, and his subsequent appearance in Sarafina!, Somizi has featured in other movies like Cry, the Beloved Country, Black Beulah, and Kien Hiüber Afrika. 
As a host, Somgaga's list of work is inexhaustible. They include Global Citizen Festival: Mandela 100, V Entertainment, 24th South African Music Awards, 23rd South African Music Awards, 22nd South African Music Awards, Metro Fm's morning Show, South African Film and Television Awards, 1st KZN Entertainment Awards, and many more. He has also worked as a reality TV show judge on shows like Dance Your Butt Off and Idols South Africa.
In addition to his various hosting gigs and shows on television, Somizi launched a cooking show in 2020 called Dinner at Somizi's which airs on 1 Magic on DSTV. However, the cooking show was halted due to a legal battle over plagiarism claims. Not letting that slow him down, he released a cookbook titled Dinner At Somizi's: I Am Not A Chef, which went ahead to grab the No 1 bestseller spot in SA.
As a choreographer, Somgaga has worked with American singer R.Kelly, choreographing the opening and closing ceremony of the 2010 World Cup that was held in South Africa. He also choreographed the African Cup Of Nations, Metro FM Awards, South Africa Music Awards, and Miss South Africa pageant.
It is very difficult to keep up with all Somgaga is up to. A look at his Instagram page reveals that he got his hands full with several activities. He hosts some of the biggest shows and parties in South Africa, plus he has recently also launched a retail fashion line. The retail store is the latest in his long list of money making ventures.
Somizi's career pedestal is a mixture of his flamboyant personality and career. This culminated in the launch of two reality shows; the first in 2016 called Living the Dream, and another in 2020 titled Somizi & Mohale: The Union; this centered on his love life and marriage to model Mohale. The show broke ShowMax's streaming records in South Africa.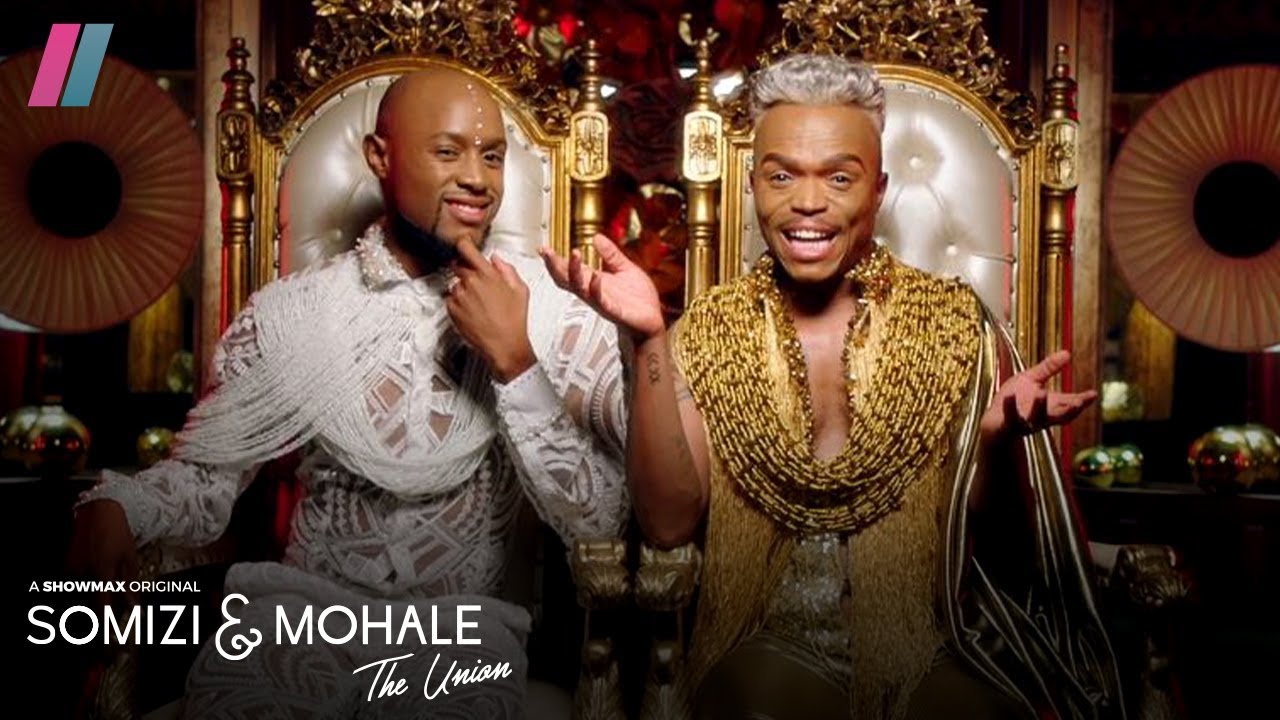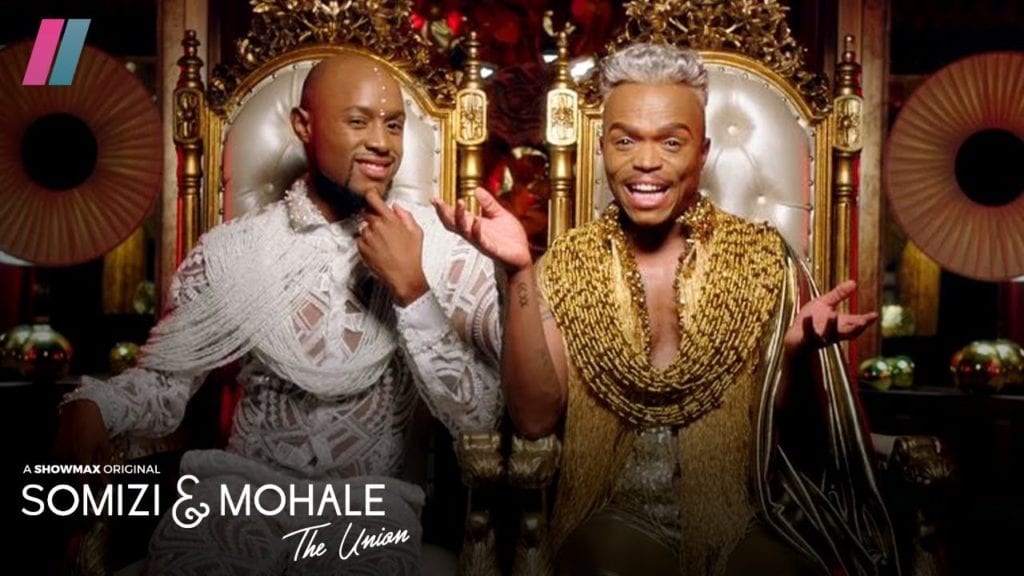 The Media Personality's Flamboyant Lifestyle
As already mentioned, Somizi Mhlongo is a jack of all trades. He came into prominence as an actor and choreographer before venturing into other things, carving a niche for himself. He is confident in his talents and his sexuality as he continues to leave prints of himself in all he does. From being a choreographer to a radio and TV personality, the all-around entertainer rakes in his millions from everything he puts his mind into. It is no surprise that he is worth an estimated $5 million.
With such wealth, Somizi can afford to spend millions of rand on designer bags and purses, shoes, and clothes. He also spends on his trademark flashy, colorful, and bold hairstyles. His brightly colored wigs and dyed hair makes sure he is never obscure.
When it comes to houses and cars, Somizi owns a multi-million rand home at the Zimbali coastal resort, and another in an estate in KwaZulu-Natal. He owns a fleet of cars ranging from luxurious to intimidating. Somgaga owns a black Lamborghini Urus, a white Jaguar, a red BMW Z4, a Mercedes Benz AMG E68, a BMWi8, a black Range Rover sport, a Rolls Royce, and a Mercedes Benz AMG G350d.
Big Brands and Companies Love The Multi-Talented Entertainer
A multi-talented media personality like Somizi is a brand magnet. Over the years, prestigious brands have come to be associated with him, which is a big deal most especially because of his sexuality in a place like Africa where many countries have not yet legalized same-sex marriages. But Somgaga rose above sentiments regarding his sexual orientation, and companies and organizations have signed him up as the face of their company as they realize that he is one of the best they can get in South Africa.
Below are some of the companies Somizi is a brand ambassador for:
Black Opal: Somizi is the first African man to be made a brand ambassador for a women's makeup line because he's comfortable in himself and also comfortable wearing makeup.
McCafe (Face of McCafe)
DSTV
McDonald's
Department of water and sanitation
Luxaura
Unity cosmetics
Bx Cosmetics
G.H.Mumm Champagne