Tiwa Savage came into the Nigerian music scene after some years in the UK, doing back vocals for top artists and collaborating with many. Since her emergence as a one of the top female vocalists in Nigeria, Tiwa has been growing in both fame and fortune. A recent review of the vocalist's net worth pegged it at a whooping $21 million which is a quantum leap considering where she is coming from.
On the other hand, Wizkid's wealth which was previously estimated at $4 million sky-rocketed to an astounding $30 million in a 2021 review. This placed the Jaiye Jaiye singer at the top of the list for the richest musicians in Nigeria. The two musicians suddenly surfaced on the love scene after Tiwa called it quits with her barely two year-old marriage with Tunji "Tee Billz" Balogun. This greately surprised Nigerians who thought such a union to be impossible, given their massive age and height gap. However, their dalliance ended up being short lived and fans are curious to know what led to their split.
What is Tiwa Savage's Net worth
Before Tiwa Savage came into the Nigerian music scene, she was already recording huge success abroad with international stars such as Monica, Mya, Akon, and Kat Deluna. Claims from sources said she contributed back-up vocals to the album "I Look to You" by Whitney Houston.
Coming back to Nigeria, the Eminado crooner continued to dish out one hit song after another, killing every show after she launched her debut album Once Upon a Time in 2013. Alongside her former manager and ex husband, Tunji "Tee Billz" Balogun, she launched the 323 Entertainment record label. Tiwa recorded three acting credits on TV and inked a ₦30 million endorsement deal with MTN in July 2013. Her other endorsements include Forte Oil, Pepsi, and Maggi.
All these great achievements culminated into her fortune which was estimated at $5 million. However, a source came up with recent review of the female singer's fortune, pegging it at an astounding $21 million, this may still be tentative as other reliable sources are yet to corroborate with the claims. Tiwa Savage's major sources of income are;
• Music
• Songwriting
• Entrepreneur
• Endorsements
• Acting
How much is Wizkid's Net Worth
Wizkid belongs to the league of richest Nigerian musicians with fame and fortune in equal measure and it comes as no surprise that the Caro crooner lives the kind of life that few people would dare dream of. He is known for his glamorous life of parties, awards, girls, mansions and expensive automobiles.
According to Forbes profile in May 2020, Wizkid took the number one position on the list of richest Nigerian musicians with a net worth estimated at a whopping $30 million. It is common knowledge that the "Oluwa Lo Ni" hit maker earns from performances and royalties, he is also the founder and owner of Star Boy" records launched in 2013. His endorsement with SONY is very huge and he has many others with the likes of
• Pepsi – ₦127 million for one year
• Glo: ₦120 million – two-year contract,
• Dolce & Gabbana: ₦7.2 million – for one show
• Nike: ₦743 million – five year contract.
• He also earns form his clothing line.
Tiwa Savage is Obviously Among the Lavish Celeb Spenders
With a net worth of that magnitude, it is no wonder that Tiwa Savage lives a life of luxury, spending huge amounts on automobiles and real estates.
She has a House in Lagos
While we have heard several claims that the female vocalist owns lots of houses both in Nigeria and abroad, We only know about her ₦75 million worth Mansion that she bought in the highly sought-after Richmond Gate Estate, Lekki, Lagos Nigeria. The house which was purchased in 2018 is really beautiful with a welcoming surrounding. However, she may have other houses not known to the public, time will tell.
The Mother of One is a huge Fan of Exotic Automobiles
Tiwa is one singer who doesn't talk much about her possessions on social media. However, we know that the music artist acquires exotic cars in their numbers and needless to say that she can afford them. Excluding taxes and shipping, Tiwa's customized Mercedes-Benz V-Class came with a whopping price tag of ₦60 million, alongside a delivery cost of ₦15 million. The other cars she cruises around town with include;
• Red Volkswagen EOS Convertible with a market worth of₦3.8 million
• 2013 Toyota Prado SUV bought with the sum of ₦17.42 million
• A Bentley Bentayga
• A Rolls Royce Phantom
We have seen many pictures of Tiwa Savage enjoying flights on private jets, however, there is no proof that she owns one, though fans are of the belief that she can afford it.
Wizkid Equally Spends like Money is no Object
Just like every other celebrity of his ilk, the Nigerian Starboy loves to spend lavishly on expensive cars and houses and has acquired quite a number over the years.
His Fleet of Cars as at 2020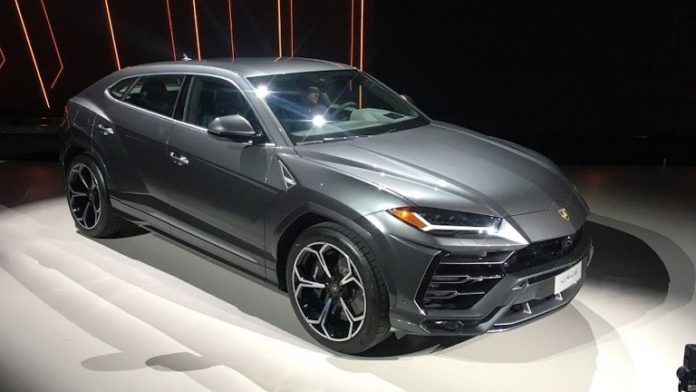 The list of cars in the Jaiye Jaiye singer's garage keeps getting longer with the passage of time and what's more, they are all top of the range automobiles! They include;
• Lamborghini Urus Over ₦101 million
• BMW X6 Crossover ₦12 million
• Porsche Panamera ₦50.8 million
• Bentley Continental GT Speed Convertible ₦45- ₦50 million
• Porsche Cayenne ₦18 million
• Mercedes Benz G63 AMG, worth ₦55 million to ₦65 million
• 2012 Mercedes-Benz Kompressor ₦9 million
• Hyundai Sonata ₦6 million
BMW X6 crossover
Bentley Continental GT Speed Convertible ( ₦45- ₦50 million)
Porsche Panamera
Porsche Cayenne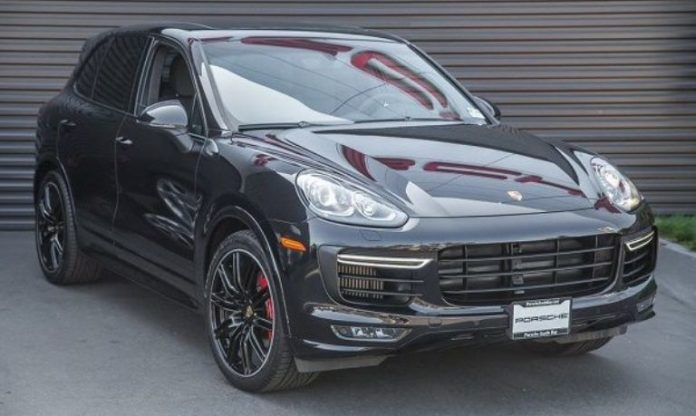 Mercedes Benz G63 AMG
2012 Mercedes-Benz Kompressor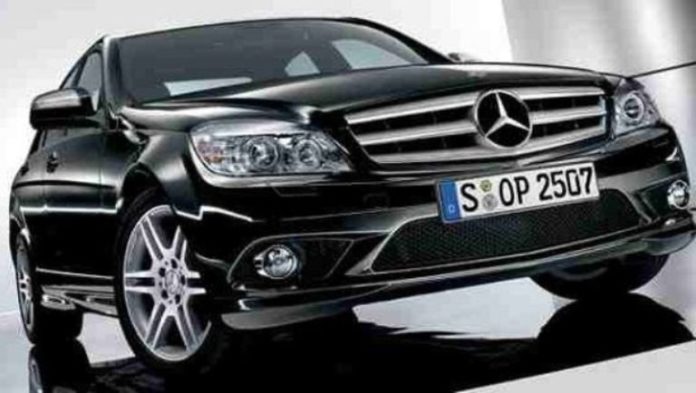 Hyundai Sonata
His Real Estate Investments
The Halla at your boy crooner also invests heavily in real estate, Wizkid bought a 3-storey mansion in LA in 2016. The house which market price is estimated between $10 million to $15 million came complete with a luxury swimming pool and other state of the art fittings
The first house Wizkid ever bought is in Lagos Nigeria – a Lekki house worth the sum of ₦68m bought in 2013. As at then speculations hit the airwaves that the location of the house was Banana Island, but it was actually Lekki. The Jaiye Jaiye chart-topper has a ₦13 million worth house in Surulere and has reportedly built one for his parents.
A while ago, online reports mentioned that the singer acquired a private jet of ₦14,400,000,000 or $40 million. Though this has never been confirmed the youngster has always been flying on private jets, even from the onset of his singing career.
Just How Rich Is Tiwa Savage Compared to Wizkid?
From what has been outlined above, it becomes glaring that Wizkid is the richer of the two, Tiwa Savage's former boyfriend became the richest Nigerian musician after the 2021 review of his fortune. However, it is noteworthy that Tiwa was at one time deemed richer than him when his wealth was previously estimated at $4 million and Tiwa's at $5 million. If the latest review of Savage's net worth is anything to go by, it means that she has significantly moved up the ladder within a short time and is obviously hot on Wizkid's heels. She is just $8 million short and may bridge the gap in the nearest future.
On who is more prone to lavish spending, it goes without saying that it is Wizkid. The Jaiye Jaiye singer's most expensive car, Lamborghini Urus is worth over Over ₦101 million and he has a fleet of eight and still counting. His houses are equally top-of-the-range, both the ones he acquired abroad and here in Nigeria. We were able to count a total of four luxury properties including the one he gifted his parents.
What of his private jet history, the young singer has been flying on private jets even before he made it big in the music industry, but we are yet to confirm the news that he owns one, though he can conveniently afford it. On the flip side, Tiwa Savage, though her net worth has remarkably appreciated in recent times can only tag behind Wizkid's enviable achievements. Thus, the Nigerian Starboy is declared the winner of this wealth challenge.
Did Tiwa Savage Date Wizkid
Wizkid is one Nigerian artist whose personal life is always in the public eye and so is Tiwa Savage, thus, the two cannot engage in romantic entanglements without the media watching and reporting their every move. Thus when their romantic relationship surfaced on the public scene, Nigerians were really surprised. For one, there is a ten year-wide age gap between them. Secondly, there is the massive height difference and besides, when the rumors surfaced around 2018, Tiwa was still on the mend from her experience with Tee Billz (Tunji Balogun).
Before then, we barely heard rumors about Wizkid and Tiwa; the Nigerian Starboy was too busy sowing his wild oats with different girlfriends basically every month, in fact, the media outlets were finding it very difficult to keep up with the youngster's tempo. This made it very hard for people to decipher if the rumor about him and Tiwa had some atoms of truth in it or it was just friendship.
Yet, the duo kept fueling the speculations with public appearances at comedy shows, eateries, and music collaborations. During their performance at Gidi Culture Fest in March, they shared a passionate embrace and a little kiss. Their onscreen chemistry was rather palpable in the music video for Fever. At OneAfricaMusicFest, Wizkid felt bold enough to grab Tiwa Savage's butt while the two stars performed on stage. They had no qualms about uploading very ambiguous stuff on social media; on congratulating Tiwa on her birthday, Wizkid referred to her as "our Queen, My Queen".
Though the duo was yet to come out with a confirmation of their dalliance, these evidences, especially the steamy music videos led to divided opinions between fans and general public. While some believed that something was really going on between them, others were of the opinion that the talented duo was feeding off all the speculations about them and that the videos were just for attention. Thus, the video for Fever hit above one million within 24 hours of its release, showing how interested Nigerian are in their relationship, even though they were still taking the speculations with a grain of salt.
Tiwa Savage and Wizkid: the Truth About Them
Following the release of the music video for Fever, Tiwa took to social media to state that they are just friend, Wizkid also talked about their friendship, stating how special the Fever music video was to him. On his own part, Tee Billz lent his voice to their claims, saying that Wizkid can't do anything intimate with his ex as the Starboy is his "little brother". He also mentioned that his ex-wife wouldn't do that to him despite their feud.
It was not until Everything Tiwa Savage concert at Eko Hotels, Lagos that the songstress dropped a bombshell on our laps, introducing Wizkid as someone special. The mother of one described her liaison with the Starboy as a "one-on-one relationship" saying that she owns him and don't give a hoot what anybody might say about them. The female vocalist recognized the fact that she is older, according to her, the older a berry gets, the sweeter its juice becomes.
While performing at the O2 Arena in London, Wizkid stopped the show halfway to bring Tiwa Savage on stage for the performance of their collaboration tract Malo. Iintroducing Mummy Jam Jam, the Starboy called her someone special with a subtle message "Stay sexy for daddy." Thus, it became obvious even to the blind that the duo was actually dating and according to records, they lasted for over one year before it ended.
Why Did Tiwa Savage Dump Wizkid?
According to the grapevine, while Wizkid was dating Tiwa Savage, he made the mother of one aware that things has not ended between him and his baby mama number three Jada P. Wizkid continued to spend quality time with Jada P and their son Zion which was later explained as what drifted him and Tiwa apart.
Fans didn't get to hear of their split until Tiwa savage took to social media to show appreciation to all the musicians that have been showing her support and Wizkid was not mentioned. In a succinct post, she also acknowledged celebs who were present at the listening party held in commemoration of the release of her latest album Celia. Savage mentioned the likes of Davido, DJ Spinall, and Naira Marley whom she described as "men that support women", again Wizkid's name was not on the list. Tiwa has since moved on and Wizkid has gone back to his normal lifestyle of one girlfriend per month, starting with Ghanaian Moesha Bodoung.
According to Tiwa, she is her dad's first and only daughter and wouldn't want to settle for any man's second choice. Going by her message, it becomes glaring that she couldn't put up with Wizkid as the singer already has three baby mamas in addition to a plethora of other girlfriends
Other People Tiwa has dated since her Breakup from Wizkid
After she called it quits with the self acclaimed Nigerian Starboy, Tiwa Savage wasted no time in moving on with her life, She immediately declared herself a Marlian, confessing her new found relationship with Nigerian Naira Marley. But then, this relationship just started and only time will tell how long it is going to last.
Has Tiwa Savage Worked With Wizkid Since Their Breakup?
On whether Tiwa has done any other collaboration with the Starboy since they called it quits with their dalliance, nothing has been recorded in that regard. Their relationship seems to have ended for good both personally and professionally. However, time will tell as they still remain part of the the same industry and may still cross paths in the future.