One of the most impressive developments in the banking sector is the emergence of e-banking. Banking on the internet has become the new normal as far as banking services are concerned worldwide, and banks in Kenya have not been left behind in this new wave of development.
Following the introduction of M-Pesa into the Kenyan commercial bank system, banking has gone almost entirely virtual in Kenya. However, in as much as this development is laudable and has vast advantages ranging from convenience to time-saving, many are still yet to come to terms with the new online banking trend. This has left some customers with many unanswered questions, including how to transfer money from M-Pesa to a bank account in a traditional financial institution like Kenya Commercial Bank (KCB). In this light, we have broken down how to successfully transfer money from M-Pesa to a KCB account and the correct pay bill number to use for such transactions.
Understanding M-Pesa
M-Pesa is a mobile transfer service that offers payment and other microfinancing services like accessing loans, making deposits and withdrawals, etc. Launched in 2007 by Safaricom and Vodafone Group PLC, the phone-based service has since expanded and gained ground in other African countries like Ghana, South Africa, Tanzania, and non-African countries like India and Afganistan. It has as a result been upgraded to do so much more than it could do during its early years.
What Is A Paybill Number?
Pay Bill Number is a destination code created by Safaricom for the identification of the M-PESA Pay Bill Account. What this means is that KCB allows M-Pesa users to send money to their KCB bank account using a pay bill number. In this case, the paybill number to use is 522522.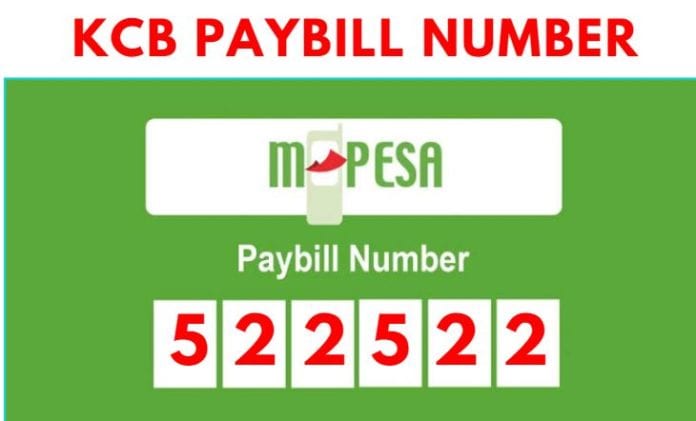 Requirements Needed to To Be Able To Transfer Money From M-Pesa To KCB
M-Pesa users can easily deposit money to a KCB bank account at their convenience. To be able to do this, there are a few things that you must have:
Have an account with KCB
Be a KCB Mobi Bank user
Be registered with MPesa
Use the appropriate pay bill number.
Step By Step Guide On How To Send Money From M-Pesa To KCB Account
Below are the steps to follow and requirements in sending money from M-Pesa to a
KCB account:
First, if you do not have a KCB account, you would need to sign up for a KCB mobile bank account. But if you already have an active account then it is a lot easier as all you need to do is to download the KCB Mobi Bank application form and complete the information required on the form.
After filling the form correctly, you are required to submit the form to any KCB bank branch which is close to you. Or you can equally summit to it at any KCB Mtaani agent of your choice. What's more, KCB would not charge you for any deposit transaction from Mpesa to KCB, except for Safaricom M-Pesa in which there could be charges for sending money.
The next step is that you will need to login into your KCB account. On your dashboard, you will see the pay bill option, click on it, and then the M-Pesa Menu bar. While you are at the M-Pesa menu, you would be required to input the KCB pay bill number which is 522522
After this, you would then be asked to enter the KCB account number you wish to deposit into. Having done that, the next step is to put the amount you wish to deposit, then you need to put your KCB secret pin, after which it is advisable that you cross-check all details you have entered to ensure it is correct, before clicking on send.
Having completed all of these steps, you will receive the M-Pesa deposit alert confirmation SMS.
NB: If you wish to make a charge-free deposit into KCB using M-Pesa, all you are expected to do is just to open a KCB M-Benki account, which is the same as opening a KCB account, but you have to open it through M-Pesa. After doing that, you can actually deposit money from M-Pesa to KCB at any KCB Mtaani agent without any charges applied.
Note also that in the case where something goes wrong during the aforesaid steps and
the transaction isn't successful, you can call the customer care center through these phone numbers: 0711087000 or 0732 187000 or send an SMS to of your complaints to this shortcode number – 22522.
Using The M-Benki Account
If you use the M-Benki account, you would agree with me that sending money from M-Pesa to a KCB account could be such an easy task after all but that's not all. There are numerous other things that can be done on the M-Benki account.
The M-Benki account is one of the new features of KCB; it is a special and unique type of account that enables you to enjoy premium mobile banking services from the comfort of your home. Also, with the M-Benki account, you can transfer money, access loan facilities, earn interest, and many more other services.
Interestingly, all of these can be achieved simply through your mobile phone.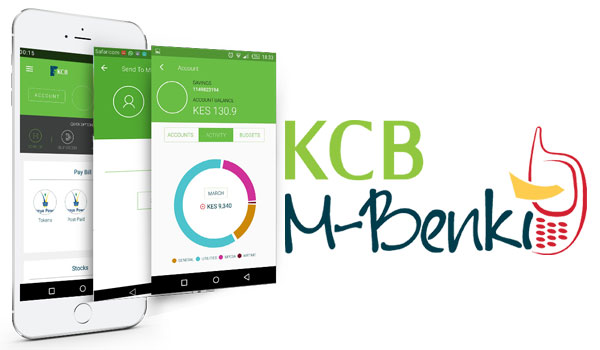 Requirements For Opening An M- Benki Account
Internet-enabled mobile device
A KCB account
You must know the business number to use which is 522522
National ID number
Steps To Opening An M-Benki Account
These are the simple steps to follow to open an M-Benki account
First, log in to your KCB account, and on the dashboard choose the M-Pesa menu bar
Select payment services option
Then select the pay bill option and enter the pay bill number 522522
After this, enter Account then type ID and your National ID Number both joined together without any space for example ID58494035
The next step is to enter the amount to be deposited, after that enter your M-Pesa pin then sent
When these steps are successfully completed, you will then receive two SMS's. One containing your M-Benki Account Number, while the other one would come with your User ID as well as your secret PIN.
However, in order to access the account, you can simply dial *522#. With this, you can start using the M-Benki account to enjoy all the KCB Mobi Bank services.
Note: To make a deposit transaction at any KCB Mtaani agent is completely
free, although, in making a withdrawal at any KCB Mtaani Agent point, there are charges that apply.
FAQs About M-Pesa To KCB Transfer
Question 1: How do I check my KCB M-Pesa account balance?
Answer: To check your KCB M-Pesa account follow these steps
Access the KCB M-PESA menu
Select My Account
You can check your account balance or request a Mini Statement.
Question 2: What are the requirements to have a KCB M-PESA account?
Answer: To have a KCB M-Pesa account, be a registered and active Safaricom M-Pesa customer.
Question 3: Where can I get more information about KCB M-Pesa?
Answer: To get more information about KCB M-Pesa, call 0711 087000 or 0732 187000. You can also send a WhatsApp message to 0711 087087. Access the KCB website – kcbgroup.com, Safaricom website – www.Safaricom.co.ke, or visit your nearest KCB Bank branch.