Huddah Monroe is one of the Kenyan socialites who has a massive youth following. The Kenyan model gained media attention after she participated in the Big Brother Africa 8 show in South Africa. Even though she did not emerge the winner, she managed to gain fame not only among Kenyans but also across the world.
Huddah, together with Vera Sidika, contributed in incorporating the western culture into Kenyan youths. There are several things many of us do not know about this celebrity. She appears wealthy, an impression that makes us think she comes from a rich family, or employed in a blue chip company; but that's not the case…
Huddah Monroe's Age and Biography
Huddah Monroe's real name is Alhuda Njoroge. She was born on October 10, 1991, in Eastleigh, Nairobi, Kenya. She grew up in Huruma estate in Nairobi. Huddah pursued her education in various institutions including the Kajiado Hills Girls Academy. Her biological father is of Somali origin while her mother is Kikuyu.
Huddah lost her father when she was still young and her mother re-married soon after. Thus, she now has four stepbrothers. Even though she looks well off, Huddah has a lot to share about her life. She had a harsh upbringing; one that was full of various domestic conflicts. This among several other factors, caused her to run away from home before she was old enough to take care of herself.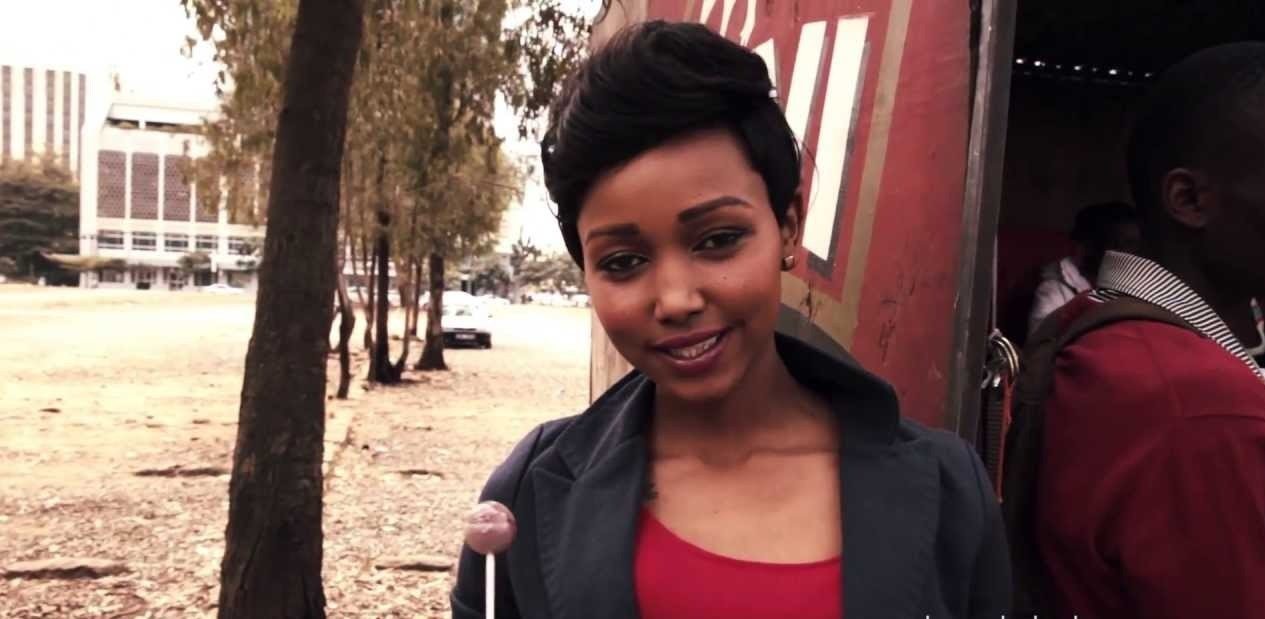 However, as a hardworking lady who is determined to achieve a lot in life, she pressed harder to make good of her life and to elevate her family from poverty. During her teenage years, she took up a job as a freelance model to make a living. Huddah faced harsh realities that made her develop an unapologetic character, hence her self-coined name, "The Boss Lady".
Huddah Monroe's Net Worth
"The Boss Lady" is not just famous, she is also rich and can even fall into the category of the young wealthy Africans of our time. Aside from modelling, Huddah is also a big-time farmer. She owns ten acres of land in Kenya where she cultivates various food crops that are widely sold in the Kenyan markets and even exported to nearby countries.
Huddah has so far achieved a lot over the years, hence her net worth is estimated at $3 million. She also owns cars, houses, expensive jewelry and has also built a house for her mother in Kenya. Recently, the star model got for herself a deal as brand ambassador for a beauty product, BrightenMi. This will fetch her additional bars in her account and also increase her net worth and fame. The beauty company said it chose Huddah because "she understands the importance of having great skin."
Who Is Huddah's Boyfriend?
Huddah Monroe has always been accused of immorality. This was after she posted controversial photos on social media. Despite all the accusations, it is surprising to note that Huddah is in a stable relationship. Though she is yet to disclose who her boyfriend really is, it is believed that he is a famous personality and would not be Kenyan. This is because sexy Huddah Monroe once mentioned on one of her social media pages that she cannot have a Kenyan man as a boyfriend. She even went further to advise her female fans not to date Kenyans because they are stingy with money.
In an interview, she revealed that her boyfriend understands her, and that all the controversies raised about her are clear and resolved. She also argued that she owes nothing to those who accuse her of immorality.
Huddah also has a close friend whose name is Prezzo, a Kenyan artiste she grew up with. Huddah owes a lot of her achievements to this artiste whom she refers to as her mentor. She shares a lot with Prezzo and this could be the reason it is alleged that she is in a romantic relationship with the artiste.
Other Interesting Facts About Huddah Monroe
1. She loves partying
Just like any other socialite, partying is an important part of Huddah's diary. She loves attending parties and events and even revealed that some of her earnings come from there.
2. She has a symbolic tattoo
Huddah has a tattoo that was inscribed in French, Fleur Rebelle which literally means 'rebellious flower' in English. This is said to be suggestive of her humility.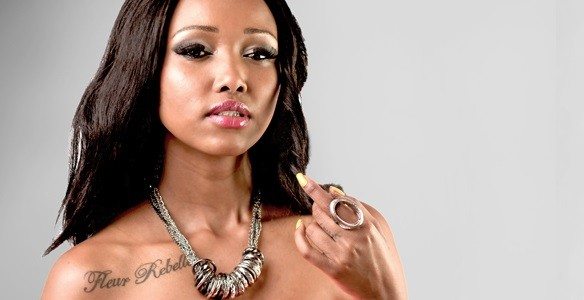 3. Her nude photos were meant for commercial purposes only
Huddah's semi-nude photos flooded the internet not long ago, attracting massive negative reactions from her friends and fans. But the model has explained that provoking the public was not one of her intentions, pointing out that the nude photos were only meant for commercial purposes. The photos, according to her, were professionally created in relation to her career.
4. She once abused drugs
Huddah has confessed that she once abused drugs, claiming that her recent loss of weight is a result of the rehab she is undergoing. She mentioned this in response to claims that she is HIV positive. This she denied, explaining that the weight loss that bothered many has nothing to do with her health.
See Also: 7 Most Influential And Stylish Reigning African First Ladies
5. She was once a bisexual
The sexy model had once confirmed that she was sometime in her lifetime bisexual. According to her, the street taught her to do men and women while she was young and struggling to make a living. But now, this has been put aside as the beauty star now looks at building a future with the man of her life.
Conclusion
Huddah Monroe has a rich history. It can be a source of inspiration to those who want to become socialites. Even though some people disagree with some of her acts, her early life is a true inspiration to those who face hardship and maltreatment from family members.