Vera Sidika Mungasia or Vera Sidika in short form is a controversial Kenyan model and TV personality. She has always been criticized in social media for acting in strange ways. For instance, she was criticized and ridiculed for saying that she never wears underpants. Many people know Vera Sidika by name but few know something about her background and personal life. Here are 10 facts about Vera that you didn't know.
Vera has taken not only Kenya but also the whole world by storm. She always raises issues that barely match with her age. Many people wondered when she argued that she wears weave worth more than 300000 Kenyan shillings.
Vera Sidika Biography
If you thought she is an old woman, you are wrong. She is in her early twenties. Vera was born on September 30, 1989, in Mombasa, a city on the Kenyan coast. Known also as Vee S. Beiby, Vera is the first of three children and the only daughter in the family. She started her career at the age of 17 when she participated in contests and fashion shows as a plus-size model.
She moved to Nairobi in 1999 in her bid to pursue a course art and design at the University of Kenyatta. While doing this, the star model ventured into the entertainment industry. Her popularity commenced in 2012 when she appeared in the video for the song 'You Guy'. With much efforts and devotion, the socialite began to appear in more music videos. In 2014, she appeared in Prezzo's single, "My Gal" and a year later, she appeared as a video vixen in "Ebaeno", a music video by Nigerian musicians KCSkiibii and Harrysong and today, she is one of the famous social media personalities in Kenya.
Vera Sidika Net Worth, House, Car
Even though she brags to be a wealthy girl/lady, it should always be remembered that she came from a humble background. It is her quest for money that made her rise. Today Sidika could be mentioned among top Kenyan celebrities alongside the likes of Corazon Kwamboka, Huddah Monroe, and Alvina Gachugu.
The TV character has not just made to the top of Kenya's celebrity through her career as a Model, but also as a result of her diverse business activities. She made it as the best video lady in East Africa and also made it to the top charts in Africa as a whole. However, her extravagance and elegant lifestyle is a proof that she is actually wealthy.
Vera Sidika has a net worth of $2.5 million. She also has a number of expensive cars and jewelry, including her BMW X5 worth 6.5 million Kenya shillings.
She also owns a large poultry farm, a piece of Land in Kilifi, Coastal Kenya and a penthouse in Kileleshwa where she resides. Added to this, the TV personality also owns an online boutique shop called "veescollection". As one of the well- endowed young ladies in Kenya, Vee S. Beiby who charges about $2000 to $2500 every hour just to show up at an occasion, once noted that she made much of her money using her body. She also claims to have numerous businesses in Nigeria but her critics have been fast to outshine her Nigerian deals by explaining that she only goes to Nigeria to extract money from oil tycoons.
Vera Sidika Before and After
Despite her enormous beauty and swag, Vee S. Beiby has received much criticism from her fans across Africa. Among her mounting criticism was her decision to lighten her skin in the UK, in 2014. Confirming this during an interview with a popular TV station, the star model claimed that the bleaching procedure she underwent had cost her over ksh15 million and that the procedure was harmless.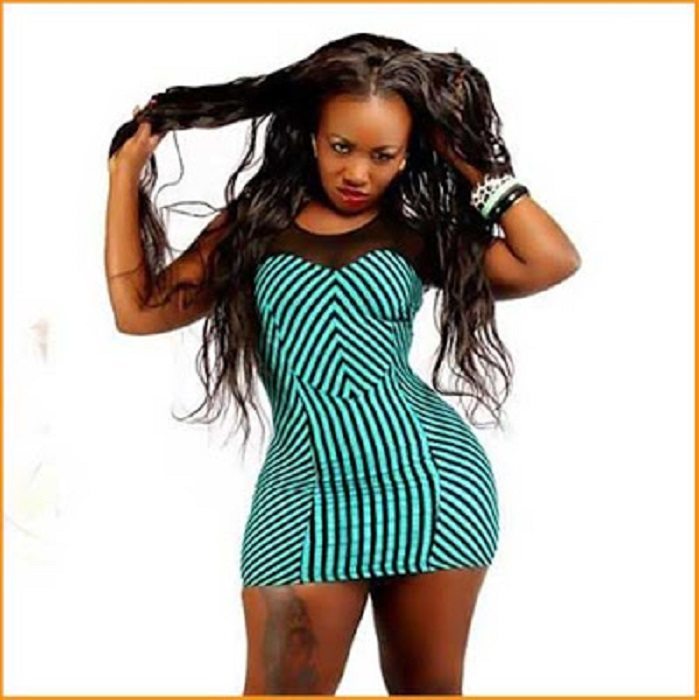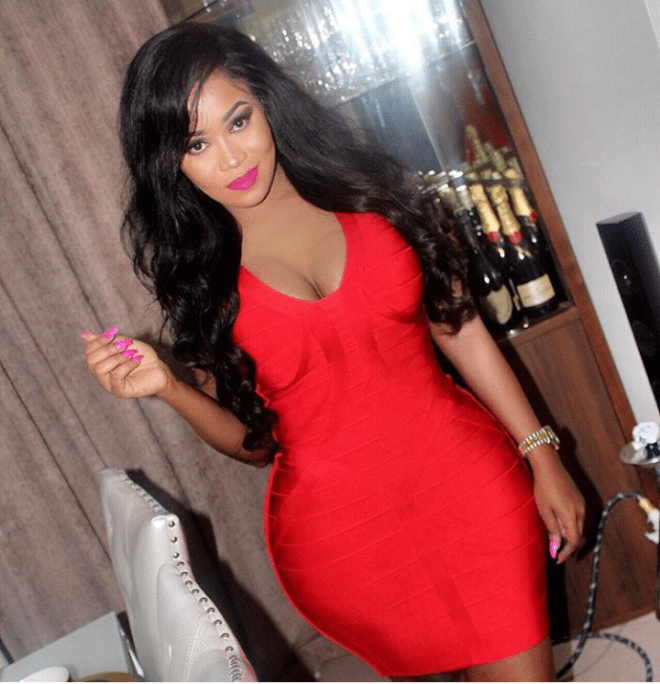 If you get a chance to take a closer look at Vera Sidika you will realize that there is something unique. Apart from the light skin, you will also realize that her boobs have enlarged significantly. The enlargement is not natural. She underwent a plastic surgery for them to be enlarged.
Who Is Vera's  Boyfriend?
Vera is quite outspoken about her personal life and who she's in a relationship with. The curvy lady seemed to be in love with Nigerian men. Her first announced boyfriend was a Dubai-based young Nigerian, Yommy Johnson. The two dated for a short period until in the early months of 2017 when she revealed that she had been in an abusive relationship. Yommy, on the other hand, revealed that he dumped her after he discovered that she aborted his baby and had been sleeping around with Nigerian men.
Vera has so far not officially notified her fans of any new guy but there are rumours that she is currently dating another Nigerian. She is also said to have bedded an American rapper Fetty Wap. This she denied, however, claiming that her meeting with the rapper was on business terms.
Other Interesting Facts About Vera Sidika
1. She contested for the Big Brother Africa event
Vera has always strived to participate in the Big Brother Africa event but she has not been successful. In one occasion during the selection process, she is reported to have removed her underpants in the presence of the judges in order to convince them. When asked why she removed her underpants, she mentioned that the house was hot. Despite her action, she was never taken.
2. She claims to have the biggest butt
Vera has a big butt but that does not mean it is the biggest butt ever since no one has come up with a device or procedure that can be used to measure butts. She claims that her big butt has prompted her to avoid wearing underpants because whenever she wears them, the underpants get trapped in between her butts.
3. She is never ashamed
The controversial things that we hear about Vera have not made her feel ashamed. She has always been eager to give reasons and explain why she does what she does. However, she always maintains silence when asked to explain the nude photos of her that are everywhere on the internet.
Editors Recommendations
Conclusion
Vera will always surprise users of social networking sites such as Twitter, Facebook, and Instagram. If you want to catch more about her, be eager to catch her on Twitter and Facebook. Her controversial photos can be accessed on Instagram. Some of the content is not ideal for under-aged persons.