The emergence of internet banking has revolutionalized the entire Kenyan banking system in recent times. KCB internet banking is one excellent digital banking platform that has made transactions a lot easier and convenient for customers. This goes to show that internet banking is here to stay and customers, as well as the general public, owe themselves the duty to fully embrace the service in order not to be left behind in the crude world of the analog era.
Banking has never been easier and more convenient with the introduction of KCB internet banking. The KCB internet banking platform is very effective and you are assured of secure transactions from any region. Again, KCB internet banking comes with features that can enable you to check balances, send and receive money, get bank statements and other updates online. If you are looking for a perfect and detailed guide on how to enroll or register to use the KCB internet banking system, this article is surely your best hub, as it explicitly directs you on a step-by-step process.
Using The KCB Internet Banking Platform For The First Time
For first-time users, you will be issued a unique user ID when processing the application at the branch, after which your password will be delivered either via SMS, Email, or both SMS and email as the case may be. You will also be required to select your preferred language.
You are also advised to stick to the security features provided for the system access, this is important in safeguarding your sensitive account details.
To login to KCB iBank is very easy, but you must first visit and register on the official webpage of the bank at https://onlinebanking.kcbgroup.com.
After a successful registration process, the next step is to navigate to the login page where you will be required to enter your User ID which was provided for you during the registration stage, as well as the password sent, to you via SMS or email.
Forced Password Change After Registration
The next step will be the forced password change where you would be required to change the initial password given to you at your first login attempt. To do this, you will see 'existing password' where you are expected to input the previous password which was sent to you. Afterward, you will see the column for a new password, where you are expected to create your own password after which you will confirm the password before clicking the submit button.
In changing the password, it's important to adhere strictly to the given format which the password must follow. The new password must be at least 8 characters, with one digit, upper and lower case, letter, and one special character. This is necessary to create a strong and unique password.
The next stage is tagged security questions. This is also found at first login, where you will be required to answer three security questions of your choice, out of the five questions provided. Note, however, that the answers you provided will be used to self-reset your password using the 'Forgot Password' option in case you forget your password in the future
Different Transactions You Can Perform on Corporate Internet Banking Platform
There are many things you can do on the internet banking platform, including transfer funds to any bank locally, check your account balance/statement, recharge your phone lines, pay bills, and many more.
Upon successful login, you will be directed to the landing page and menu access where you will see the menu list arranged at the top. The menu allocation depends on what the customer wishes to do, for example, a transacting customer will have more menus compared to one who wishes to use the platform only for enquiries. Also, you will see a list of all accounts linked to the customer profile and their balances. You can equally click on the menu if you wish to expand the main menu which will reveal other sub-menus.
The sub-menus include information on:
Balance overview, containing a list of accounts with an available balance, running balance, OD Limit (if any)
Account details containing statements of accounts up to a maximum of 12 months
Card summary containing details of KCB credit cards linked to the user profile
 Stop Cheque Payment which is used for freezing cheques, although you cannot stop a cheque that has already been paid.
Transfers, under this, the sub-menus are Funds Transfer, Between My Accounts, Transfers between KCB accounts linked to the user profile, Between KCB Accounts, Transfers between KCB accounts not linked to the user profile, Local EFT Transfers to accounts in other local banks within the stipulated threshold for each country, Local RTGS transfers to accounts in other local, Mobile Money Transfer, Transfer to mobile wallets.
Utility Bill Payments where you can make payments such as government taxes, power, cable, etc.
It also gives you access to exchange rates, through which you can view currency exchange rates.
In terms of notification, it gives you updated messages such as secure messages of your transactions and your bank activities, online transaction status, and other options.
When To Use The Swift Code
SWIFT codes enable you to easily make funds transfer to international banks. In this regard, for you to make an international transfer, you will be required to get the KCB Bank swift code (KCBLKENX) followed by the full name and address of the bank you are transferring to, the recipient's name, account number, and branch, the amount and the type of currency you are sending.
To access the swift code, you are required to click on transfers from your main menu. You will be provided with some options,  select Swift Transfers, and follow the prompts. To get the swift code for a particular country, you can click on the search menu under beneficiary bank details, then choose the country you want to make the transfer to, it will then show you the swift code provided for that country.
However, in a situation where you are unclear about how to access a particular menu, you can use the search option at the top right-hand corner, and type your search question.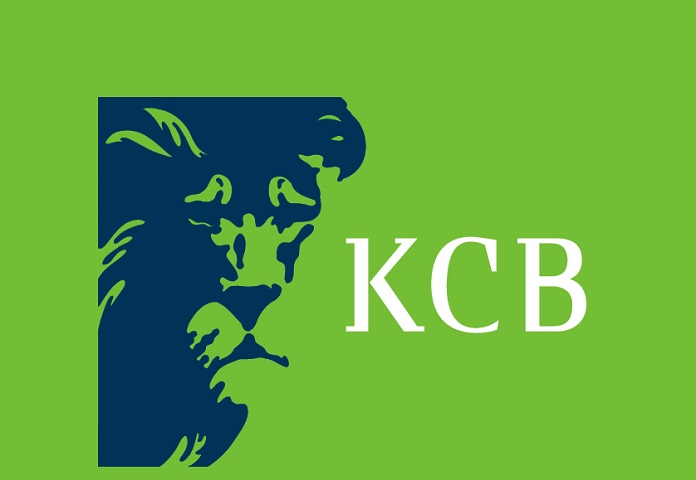 Benefits of Using KCB Internet Banking
The benefits derivable from using the KCB internet banking platform can never be over-emphasized. Below is a list of some of them;
24 hours access to banking services even on holidays
Exclusive control over your iBank services and finances
Flexibility and convenient internet banking at the tip of your fingers
Saves you the trouble of visiting the bank regularly
An easy way of checking your account balance
Send and receive funds without visiting the bank
Access to online shopping
Utility bills payments and other services