Luis Fonsi's net worth is estimated at оvеr $18 mіllіоn. He is a Puerto Rican Grammy-winning singer who became a household name through his 2017 hit single Despacito.
With the fame garnered from his 2019 hit single, Luis Fonsi has become a name that is internationally known. Even though his previous music efforts were garnering him fame, 2017 was the year this artiste broke into the global scene with the release of his song, Despacito.
Notable for his stunning good looks and generous deeds, Luis Fonsi is very popular and has the net worth to prove it. Vida is his ninth album and his first in five years. At over 6 billion views in 2019, the original Despacito video which starred big star Daddy Yankee is still the most viewed in YouTube's history.
Luis is the oldest child of his father Alfonso Rodríguez and his mother Delia López-Cepero, born on April 15th, 1978, in San Juan, Puerto Rico. Juan Rodríguez and Tatiana Rodríguez are his younger siblings. Juan Rodríguez is also a singer, he actively participated in a group named Big Guys, performing at school parties and local festivals in his early teens.
Also making bank as an actor, Luis Fonsi has had the pleasure of being a guest star in a few movies and has equally played prominent roles in others like in the 2004 Mexican telenovela Corazones al límite, as Roy.
He starred in Broadway's Forever Tango in 2013 and also featured on the 2001 Nickelodeon TV series, Taina. Luis has won numerous Latin Music awards including 5 Lo Nuestro Awards or "Youth Awards". He is something akin to a legend in his country and holds a lot of sway and respect in the industry.
How Did He Make His Net Worth?
Luis attended the University of Florida in 1995 to study music which he was passionate about. While his studies was still on, his passion afforded him opportunities to make presentations with the Florida State University Singers as well as the Symphony Orchestra in Birmingham.
Although he seemed to be doing great and even though he was awarded a full scholarship to pursue his degree, Luis dropped out of school to start his music career. This proved to be a good move because shortly after, he got a deal with Universal Music Latin.
At the age of twenty, Fonsi released his first studio album in 1998 titled, Comenzare (I Will Begin). Not only was it an instant hit in his native Puerto Rico, but it also garnered him much attention across Latin America.
His second album, Eterno was made available two years later in the summer of 2000. Luis also sang a duet with pop star Christina Aguilera for her Spanish-language album Mi Reflejo. He performed at the Great Jubilee Concert with Pope John Paul II in attendance in Rome.
Luis Fonsi was the opening act in the United States and Mexico in 2002 for Britney Spears' Dream Within a Dream Tour. At Miss World 2003 in China, Luis Fonsi performed for billions of people around the globe.
His 2005 studio album Paso a Paso earned him international recognition with the single Nada Es Para Siempre topping various music charts across the world and even receiving a Latin Grammy nomination. On December 11th, 2009, Luis Fonsi performed at the Nobel Peace Prize Concert in Oslo, honoring recipient President Barack Obama.
Despacito, his hit single, was released on January 2017. The song also featured Daddy Yankee, a famous Puerto Rican rapper. The song became an instant hit and it made him a famous name worldwide.
Following the success of the single, the Puerto Rican singer has worked with other artists including Demi Lovato, Aitana, and Stefflon Don. In May 2018, the Youtube channel DespacitoTV released a response to the hit single titled Despacito II. The single featured Sans Undertale, Charlie Puth, and rapper Soulja Boy.
What Is Luis Fonsi's Net Worth Since He Release His 'Vida' Album?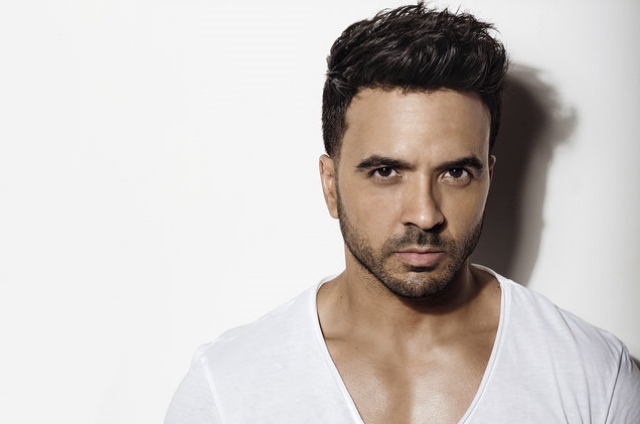 Тhе nеt wоrth оf Luіѕ Fоnѕі іѕ еѕtіmаtеd tо bе оvеr $18 mіllіоn. Тhіѕ wеаlth hаѕ bееn gеnеrаtеd frоm hіѕ саrееr аѕ а muѕісіаn. Fоnѕі hаѕ bееn аblе tо реrfоrm іn ѕоmе оf thе bіggеѕt соnсеrtѕ, аnd hіѕ аlbumѕ hаvе еnјоуеd mаѕѕіvе ѕаlеѕ. It was estimated that he earned close to $10 million for Despacito. His earnings also come from streaming on Spotify, Apple, live performances and sponsorship tie-ups.
Vida is the tenth studio album by Luis Fonsi, released on February 1st, 2019, through Universal Music Latin Entertainment. It was produced by Mauricio Rengifo and Andrés Torres and it debuted at number 18 in the USA and was number 1 on Top Latin Albums chart.
In 2019, Luis Fonsi performed Right Where I'm Supposed to Be as the Official Song of the 2019 Special Olympics World Summer Games in Abu Dhabi, United Arab Emirates. The singer also performed at the opening ceremony of the 2019 Pan American Games in Lima, Peru. All these have come together to make Luis Fonsi's net worth the huge figure that it is.
Luis Funsi's Income Sources