Belief in teamwork, togetherness, and knowing that a lot can be achieved when people work together is what brought about the creation of Old Mutual Limited. The organization is a pan-African insurance, investment, savings, and banking group that was first founded by John Fairbairn in South Africa some 176 years ago.
Old Mutual Limited has grown in leaps and bounds over the years with branches flung all across South Africa and the world in general. The company has more than 30,000 employees and operates in fourteen countries across two regions. In Africa, they operate in South Africa, Tanzania, Namibia, Nigeria, Botswana, eSwatini, Zimbabwe, Malawi, Kenya, Ghana, Uganda, Rwanda, and South Sudan. It is listed on the Johannesburg, Botswana, Zimbabwe, and Namibia Stock Exchanges. The company also has a presence in Asia (China).
Old Mutual Limited Has Been In Operation For Close To Two Centuries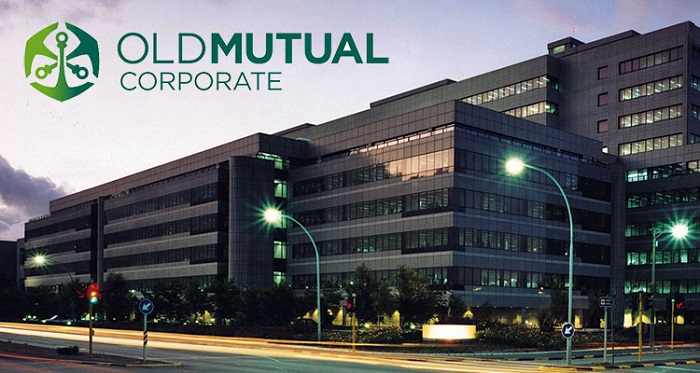 Old Mutual Limited was founded as a mutual insurance company in the year 1845 by a Scotsman named John Fairbairn in South Africa. Fairbairn alongside prominent public figures like Saul Solomon and some others came together to start the company. At inception, it was named The Mutual Life Assurance Society of the Cape of Good Hope but in 1885, it was changed to The South Africa Mutual Life Assurance Society before it became Old Mutual Limited.
For an institution that has outlived its founders and has seen hundreds of decades, Old Mutual Limited has gone through a lot of changes in terms of business management and structure. The only thing that is certain is the Assurance of delivering quality service to their customers.
In the year 2018, it was demutualized and listed on other stock exchanges including the London Stock Exchange. At around that time, a new strategy was introduced that entailed the separation of its four businesses – Old Mutual Emerging Markets, UK-based Old Mutual Wealth, Nedbank, and Boston-based Old Mutual Asset Management (OMAM) – into standalone entities. The new strategy introduced led to the Quilter PLC which was formerly known as Old Mutual Wealth.
Today, the business is based in South Africa. It provides supports bursaries and sponsorship at South African Universities. It is one of the Top 10 strongest brands globally. They offer a wide range of financial services in South Africa, which includes investment, asset management, life assurance, loans, and risk products.
Old Mutual Limited is a financial institution with the purpose to help their customers achieve their financial goals, provide a beautiful future for themselves and their families through investment, and also a sustainable future for Old Mutual Limited in business. They offer personal loans and debt consolidation loans to meet the needs of their customers. They do all these through Old Mutual Finance which is a licensed financial service and registered credit provider.
Old Mutual Limited's Head Office Is Located In South Africa
This institution recognizes that the only constant thing is change, especially when it is positive. They also recognize the need to have a strong solid root in the place where it all started. Since 1956, their head office has been located at Mutualpark in Pinelands which had the largest office block in the southern hemisphere at that time.
Address: Mutualpark, Jan Smuts Drive, Pinelands, 7405, South Africa
Telephone: 0860506070
Email: OMFComplaints@oldmutual.com.
After its 1999 demutualization, Old Mutual then established a head office in London. They also have head offices in every country where they are present.
List Of Old Mutual Branches In South Africa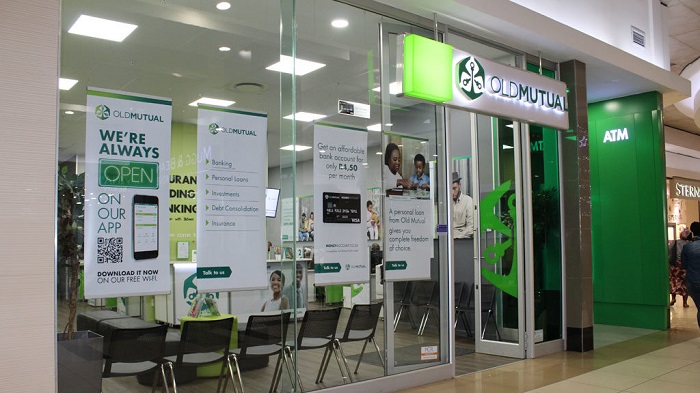 Old Mutual branches are spread across different locations in South Africa;
 Old Mutual Umhlanga, South Africa. Tel: +27315660500
Old Mutual Midrand, South Africa.
Old Mutual Mabopane, South Africa.
Old Mutual Pretoria, South Africa. Tel: +27117246136
Old Mutual Rustenburg, South Africa.
Old Mutual Alberton, South Africa.
Old Mutual Randburg, South Africa.
Old Mutual Mowbray Schachs Building.
Old Mutual Insure KZN Durban. Tel: +27711756434
Old Mutual Personal Financial Planning, Gqeberha, South Africa.
Old Mutual Park, Cape Town, South Africa.
Old Mutual Shoshanguve, South Africa
Old Mutual Soweto, South Africa.
Old Mutual Place, Sandton, South Africa.
Old Mutual Brackenfell, South Africa.
Old Mutual Kuilsriver, South Africa.
Old Mutual Roodepoort, South Africa.
Old Mutual, Emalahleni, South Africa.
Old Mutual Boksburg, South Africa. Tel: +27117246165
Old Mutual Pta Sunnypark Center. Tel: +27123991408
Old Mutual Funeral Cover Is One Way Of Meeting Their Customers Needs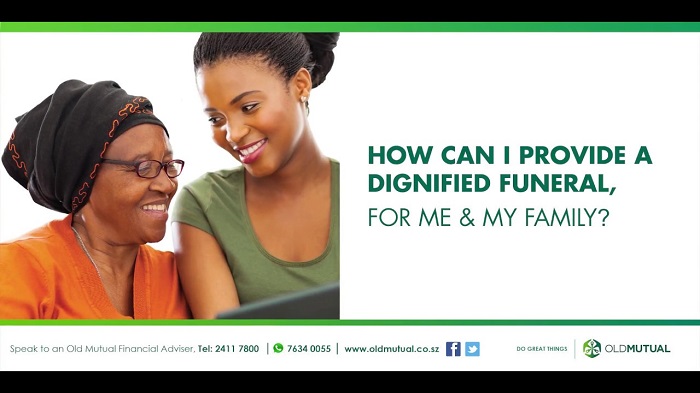 Ensuring that people are taken care of after their death is the reason the Funeral Cover is in place. It caters to the expenses incurred during the funeral ceremony of any of their clients. The Funeral Cover is generated when a client pays a monthly amount while he or she was alive, and then the accumulated sum is given to the family so they can focus their attention on things that are more important than thinking of how to get money for the funeral.
Amazingly, there are affordable funeral covers for people who earn low or aren't interested in elaborate funeral arrangements after their death. And, if an issue occurs with the funeral cover, the family can call 0860506070 for complaints.
Old Mutual Insure Is The Oldest Insurance Company In South Africa
In the South African financial market, Old Mutual Insure is a short-term insurer. They provide individuals and businesses with a range of insurance products. The insurance service can range from personal to commercial and also corporate clients not only in South Africa but also in Nigeria, Namibia, Botswana, and Zimbabwe under the Old Mutual brand.
They are referred to as the oldest insurance company in South Africa and have remained one of the leading companies in the non-life insurance landscape in South Africa. They have a range of insurance solutions that is among the best in South Africa.
Contact Details:
Website: https://www.oldmutual.co.za/insure
Email: service@ominsure.co.za
Customer Care: 0860 225 563
Switchboard: +27 (0)11 374 9111
How To Contact Old Mutual
In this 21st century where everyone is constantly on the go, especially on the internet, it's better to join the bandwagon in other not to be left behind. Gone are the days where one needs to physically go to a bank or company to make inquiries or carry out transactions, as all can now be done either with the internet or on the phone.
Even though there are lots of Old Mutual branches, customers don't necessarily need to visit any one of them for any transaction. It's even possible to make contact with Old Mutual Limited from anywhere in the world either via the website, email, or phone.
On their website, there are links to the website of the different countries where they operate. There are also dedicated phone numbers and websites link for all services that are offered. All this is to ascertain that customers get correct and relevant information.
Here are the contact details for Old Mutual branches in South African and other countries;
Old Mutual South Africa
Website: www.oldmutual.co.za
Customer Care: 0860 50 60 70
International Customer Care: +27 21 509 2765
Johannesburg switchboard: +27 (0)11 217 1000
Cape Town switchboard: +27 (0)21 509 9111
Old Mutual Botswana
Website: www.oldmutual.co.bw
Switchboard: +267 399 5700
Old Mutual Eswatini
Website: www.oldmutual.co.sz
Switchboard: +268 2411 7800
Old Mutual Ghana
Website: www.oldmutual.com.gh
Switchboard: +233 (0) 302 252 132
Old Mutual Malawi
Website: www.oldmutual.co.mw
Switchboard: +265 (0)1 820 677
Old Mutual Namibia
Website: www.oldmutual.com.na
Switchboard: +264 (0)61 299 3999
Old Mutual Nigeria
Website: www.oldmutual.com.ng
Switchboard: +234 1 277 2200
UAP Old Mutual Kenya
Website: www.uapoldmutual.com/
Switchboard: +254 20 2850 000
Switchboard: +254 711 065 000
Customer Care: +254 711 065 100
UAP Insurance Rwanda
Website: https://www.uaprwanda.rw/
Switchboard: +250 788 168 000
Switchboard: +250 788 384 008
UAP Old Mutual South Sudan
Website: https://ss.uapoldmutual.com/
Switchboard: +211 959 000000
UAP Old Mutual Tanzania
Website: https://www.uaptanzania.co.tz/
Switchboard: +255 22 221 5000
UAP Old Mutual Uganda
Website: https://www.uapoldmutual.co.ug/
Switchboard: +256 414 332700 or Toll free line: 0800132700
Old Mutual Zimbabwe
Website: www.oldmutual.co.zw
Switchboard: +263 4 308400
Can Old Mutual Be Contacted Via Whatsapp?
Old Mutual Limited can definitely be contacted on WhatsApp through the number 0860933333. Asides from WhatsApp, Old Mutual is present and active across several social media platforms, especially on Facebook, LinkedIn, YouTube, and Twitter.