When you mention Nigerian music, one name will always stand out – P Square. They are a very successful Nigerian R&B group of identical twin brothers – Peter Okoye and Paul Okoye – performing and selling records across the world. The pair is arguably the most famous group known in almost all the African countries with a number of successful shows in U.S, Canada, and Europe. They have also not been without controversy in some instances.
The duo, natives of Ifite Dunu, Anambra State, Nigeria, were born on 18 November 1981. They are an alumnus of St. Murumba Secondary School in Jos, Plateau state, Nigeria. While there, they became part of the school drama and music club and also gave themselves a name by mimicking the performances of some of the most famous names in the world of music such as the late Michael Jackson and MC Hammer.
PSquare started their long journey of music as an acapella group with three other singers, namely Michael, Melvin, and M Clef. They labeled themselves as MMMPP, with the two Ps standing for Peter and Paul. The group normally performed at functions in Jos, entertaining people with Michael Jackson's break-dancing styles. That was way back in 1997.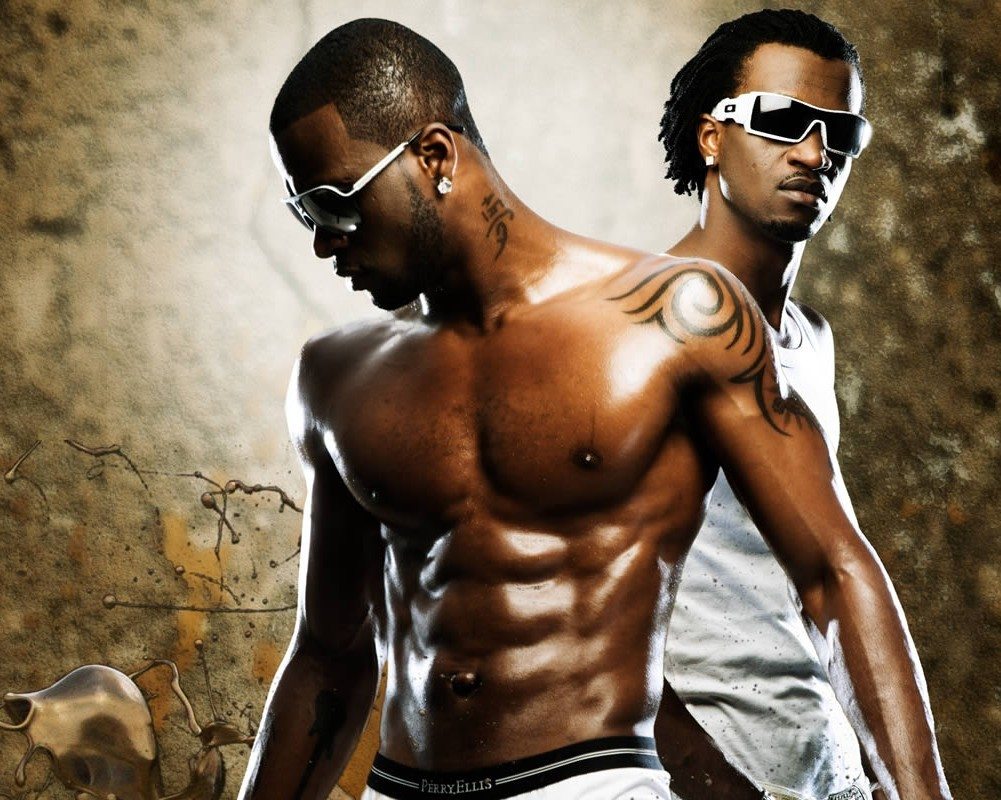 This is not the usual dropped-out-of-college-then-pursue-music kind of story. Despite their burning desire to for a breakthrough in the music industry, the duo decided to pursue degrees in business administration at the University of Abuja even as they continued their pursuit of music.
Education interests led to the break-up of their band which was also casually known as the Smooth Criminals, courtesy of a song title by their icon Michael Jackson.
Unlike most singers on the continent, Peter and Paul registered at a music school in 1997 to give a professional touch to their music. They have a keyboard, bass and rhythm guitar, and drums skills.
See Also: Shatta Wale: 10 Lesser Known Facts You Need to Know
The brothers began showing they were ready to take over the music industry in Nigeria when they first won a singing contest dubbed Grab Da Mic in 2001 organized by Benson & Hedges. The prize was a fully sponsored album recording deal with Timbuktu2 Music. They called their album Last Nite (2003). They had settled on the name PSquare after trying out other labels such as P&P, Double P, and Da Pees.
In 2005, PSquare got their major breakthrough with the album Get Squared, produced by their elder brother, Jude Okoye under their own music label, Square Records. The album was followed by their most successful one Game Over in 2007 which sold over 8 million copies worldwide, thus attracting interest from outside the continent. They've since followed it up with the release of many more albums like Danger (2009), The Invasion (2011) and Double Trouble (2014).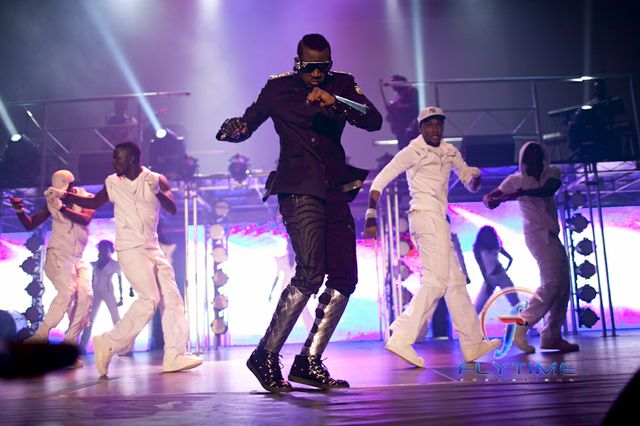 Net Worth
PSquare is undoubtedly a force to reckon with in the Nigerian music industry as well as Africa and the world. Many of their singles received public applaud and as a result, became a national and international hit. These include Getting down, Chop my money, Personally, Beautiful Onyinye, Ejeajo and Bring it on.
PSquare landed a nomination in 'Most Promising African Group' category of the continents premier music awards, the KORA, only three months after the release of the Last Nite. They would later win the more coveted BET awards in 2011 and MTV Base award the following year. Their musical success continued to earn them more nominations and awards both in and outside the country. Some of these awards are The Headies, City Mag 9th Awards Show, Nigerian Music Awards, and Channel O Music Video Awards.
Considering the fact that they are rated A-list entertainers in Nigeria and across the globe, PSquare is said to earn an average of N20 million for any show they perform in Nigeria and a double of their local fee when they perform outside the country.
Aside from making music, the duo also had other sources of income like an endorsement deal with telecoms giant, Glo, which according to reports, ran into hundreds of millions of naira and also multimillion naira investments in real estate across the country.
Read More: Senegalese Music: The Women And Men Dominating The Scene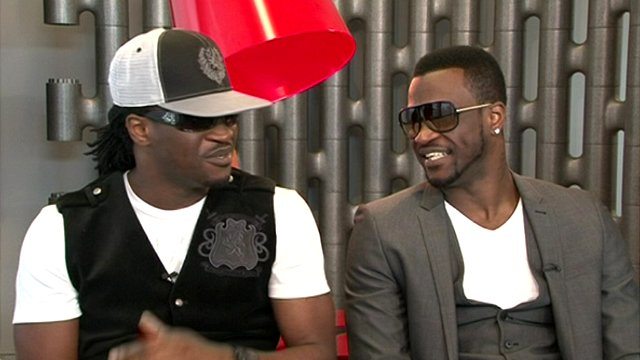 In 2017, the singing twins were named the richest musicians in Nigeria by Forbes and the third richest in Africa, with a net worth of 70 million dollars. However, other online sources have published contradicting amounts like  $128.0 million and $130 million. Some other sources also claim that the singers'net worth is $150 million. The disparity in these figures is not surprising because many people in Nigeria will never let you know all they actually have in order not to give away how much they're really worth.
Individually, it is hard to estimate what each one of them is worth.
P Square's Wives, Kids, Family
Peter and Paul of the PSquare squad are both married. Peter Okoye got married to his wife Titilola Loretta Omotayo in a court wedding on January 27, 2015, and later on, a lavish traditional wedding was held at The Ark in Lekki, Lagos, Nigeria, on 17 November 2013. This was after they had dated for seven years. Lola, half Russian (mum) and half Nigerian (father), is a theatre arts graduate of San Francisco University. She met Peter, her baby-daddy-turned-husband when she returned to Nigeria after her studies and somehow they fell in love even though she is older than Peter. The couple had their two children- Cameron and Aliona- before their wedding.
Paul Okoye is married to a lawyer, Anita Isama. The couple met in 2004 while attending the University of Abuja and had their first child, Andre on April 11, 2013, in Atlanta, Georgia, United States. The following year, they had their traditional marriage at the Aztech Arcum Events Centre, Port Harcourt, Nigeria, on March 22. This was followed by a court wedding in Ikoyi on January 22, 2015. Two years later, exactly on July 9, 2017, the couple welcomed a set of twins- a boy and a girl- named Nathan and Nadia respectively.
Peter and Paul Okoye have an elder brother, Jude, who produced all the songs they recorded at the stable of Square Records and a younger sister named Mary.
P Square House, Private Jet
P Square has several houses in Lekki Phase One, Parkview Estate, Ikoyi, Atlanta Georgia and other choice locations.
They moved into their popular 'Squareville' mansion- a twin duplex-  located on Lola Holloway Street, Omole Estate, Lagos, Nigeria, in 2010. The sprawling mansion had a swimming pool, underground basement, six living rooms, and ten master bedrooms, all fully furnished as well as other exotic features.
As a result of their separation in 2017, they decided to put the mansion up for sale at the price of N320 million.
Meanwhile, in celebration of their 35th birthday, the twin moved into their new mansion in Banana Island, Lagos, Nigeria in November 2016. Banana Island, a man-made island off the foreshore of Ikoyi, Lagos, is usually referred to as Billionaires Heaven. It is a place where the most expensive and luxurious mansions are located. Houses in this area are sold for billions.
In 2013, a lot of online publications reported that the duo P-square bought their private jet. But in an interview with The Nation, Peter Okoye, one-half of the energetic choreographers and twin singers denied the reports. He explained that they only reached an agreement with a private jet company, which provides that each time they are traveling to a particular place, they would be given a jet for ease of movement. This seemed to rest the rumors for a while.
Read: Bisa Kdei Quick Facts
However, in 2017, information that the guys were owners of a private jet started making the rounds again following a tweet by Peter of PSquare which hinted that they had acquired a private jet. It was rumoured that the twins purchased an airplane worth millions of dollars from an Arabian whose name was never mentioned.
Other Facts
They once stormed off the stage in protest during a performance
In 2009, the twins stormed off the stage when they were curtain-raising for Sean Paul at the Arthur Guinness Show in Lagos after organizers reduced their time of performing. The organizers had also refused 2Face Idibia from joining the two in a song they had done together causing Peter and Paul to throw the microphones into the crowds and walked away. The crowd refused Sean Paul to perform until the three had been brought back and given apologies.
They are signed to Konvict Music of Akon
After their trailblazing performances and album sales across the world, PSquare was added unto the Konvict Music label of renowned Senegalese-American R&B icon Akon in 2011. The duo was signed together with fellow Nigerians Wizkid and 2Face Idibia.
Everything about the PSquare group is in the past now as the brothers decided to part ways in September 2017 due to some irreconcilable differences.