Senegalese music is mostly discussed with Mbalax in mind, the most widely known Senegalese music genre and a development of Serer sabar drumming popularized by Youssou N'Dour.
Despite the impact of Mbalax in Senegalese music, it is not all there is to the country's music offerings. Senegalese music is quite multifaceted and is subject to numerous influences. What is known as modern music from Senegal really took off in the 1960s; as at then Senegal was a newly independent country.
See Also: How To Dab: Dance Origin And Why Everyone Is Doing It
Music in Senegal then was influenced strongly by Latin vibes and the musicians sang mostly in Spanish and named their bands after American music and cities. At the time, Tropical Jazz, Guinea Jazz, Harlem Jazz, Star Band were among the top local bands.
In the early 1970s, Senegal got a poet President. President Leopold Sédar Senghor was a renowned poet and while ruling he expressed the need to create a band that would reflect the local life and culture as well as entertain the country's official guests.
It was then that he created Le Baobab. The band included Barthélemy Attisso, Balla Sidibé, Rudy Gomis, Médoune Diallo and Issa Cissokho. Laye Mboup, a famous traditional singer and a member of the well-known Daniel Sorano Theatre, joined the band in the 1980s.
At this time, the instruments used by most Senegalese musicians were modern instruments. However, one group called Number One stood out and started using traditional instruments in their performances. Mbalax started to emerge as Orchestras popularized a mix of salsa accompanied by typical Senegalese percussion.
Percussion is central to this musical genre and instruments such as organs, guitars and brass are also very important. A strong influence of Fela Kuti can be heard, which gives it a more 'African' feel.
Since then, Senegalese Music has come a long way and here we bring you the men and women dominating the scene.
Fatou
Fatou Guewel Diouf hails from a traditional griot family in Senegal, starting her career singing about the Mouride of Senegal, Cheikh Mohamadou Kara Mbacke. Fatou Guewel is currently Senegal's most popular female artist. She is young, prolific and energetic. Fatou makes street or traditional mbalax. The rhythm is provided by a simple xalam, keyboards, and bass guitar, over which Fatou's majestic voice rises and dips in emotion and strength.
Baaba Maal
Baaba Maal devoted himself to learning music from his mother and from his school's headmaster. He went on to study music at the university in Dakar before leaving for postgraduate studies on a scholarship at Beaux-Arts in Paris. He has become quite famous in Africa. He is the most internationally famous musician from Senegal after Youssou N'Dour.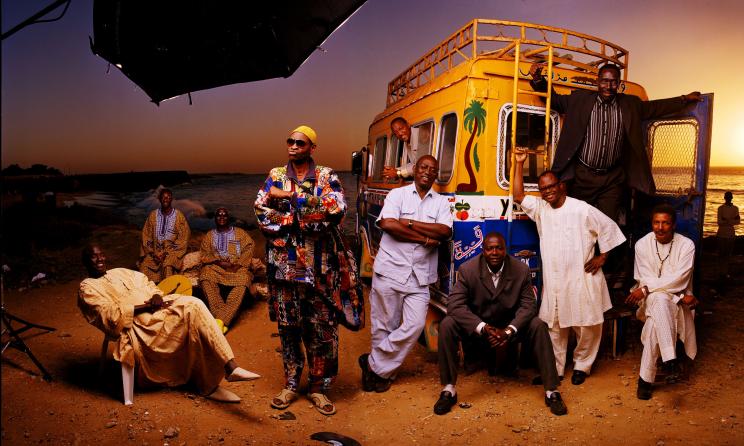 Youssou N'Dour
Youssou N'Dour is a singer, percussionist and occasional actor. N'Dour is one of the most celebrated African musicians in history, his mix of traditional Senegalese mbalax with eclectic influences ranging from Cuban rumba to hip hop, jazz and soul has won him an international fan base of millions.
Wasis Diop
Wasis Diop is an internationally renowned musician known for blending traditional Senegalese folk music with modern pop and jazz. He is the son of a Senegalese high official and a member of the Lebou tribe. Diop left Senegal in the 1970s to study engineering in Paris, but once there turned to music, joining a fellow Senegalese musician, Umban Ukset, in forming the band West African Cosmos.
He left the band in 1979 to start a solo career, and over the next decade achieved some small success, particularly in partnerships with singer Marie-France Anglade and jazz saxophonist Yasuaki Shimizu. However,  it wasn't until the early 1990s that his career began to take off with the success of his first album, the soundtrack to the film Hyenes (which had been directed by his brother, Djibril Diop Mambety).
Viviane Chichid
Viviane Chichid is a rising singer from Senegal. She uses a blend of contemporary Senegalese mbalax, hip-hop and R & B. From an early age she loved music and took the chance to sing with bands at the hotels in the local resort. Her big break came in 1993 when she joined the renowned Super Etoile, led by Youssou N'Dour, as a backing vocalist.
Viviane is married to Boubacar, Youssou's brother and they all work very closely together in the music business in the Xippi Studios in Dakar. Viviane can be heard on several tracks on Youssou's 1994 CD The Guide (Wommat) and the 2002 CD Nothing's in Vain.
See Also: Some Of The World's Best Filmmakers Pick The 100 Best Films Of All Time
Diogal Sakho
Diogal Sakho was born in 1970 in a small Senegalese village. He is a member of the Lébou clan of fisherman from the Senegalese Coast. He taught himself to play guitar and soon began composing his own songs. In 1996, Loy Ehrlich (who played with Touré Kunda, Youssou N'dour and Geoffrey Oryema, among others) noticed Diogal's talent and helped him record his first two cassettes for the Senegalese market.
Coumba Gawlo
Coumba Gawlo is a Senegalese artist who combines traditional griot structures in modern recording approaches. She was born as Coumba Seck in 1972 and has issued recordings made in Senegal and in France since 1990.
Ismaël Lô
In the 1970s, Lô studied at the School of Art in Dakar later joining the popular Super Diamono. He left the group in 1984 to start a solo career. Over the next four years, Lô recorded five popular solo albums. In 1990 he signed a recording deal with Barclay and recorded in France his sixth solo album, Ismaël Lô. Thanks to the success of the single Tajabone, the album became a hit in the European charts and launched his international career.
Iso was recorded and released in 1994, and also became a success. The album contains soft guitar melodies and traditional Senegalese mbalax. The following year Lô toured in Africa. The compilation album Jammu Africa was released in 1996.