Those who want to apply for a Schengen visa from Kenya can visit the Dutch embassy in Kenya to begin the application process. You should apply for the Schengen visa at a mission of the country of your trip's main destination or the Schengen country you plan to stay the longest. If you'll be staying an equal duration of time in over one Schengen country and can't select one of the countries as your main destination country, you should apply for the visa at the embassy of the first Schengen country you're planning to enter.
How to Apply for Schengen Visa From Kenya
Technically, the earliest time you can be given a visa is three months before the time you'll first want to use it. Thus, even if you schedule time in advance and you intend to travel, for instance, on 1st of July, you won't be issued with the visa anytime before 1st of April.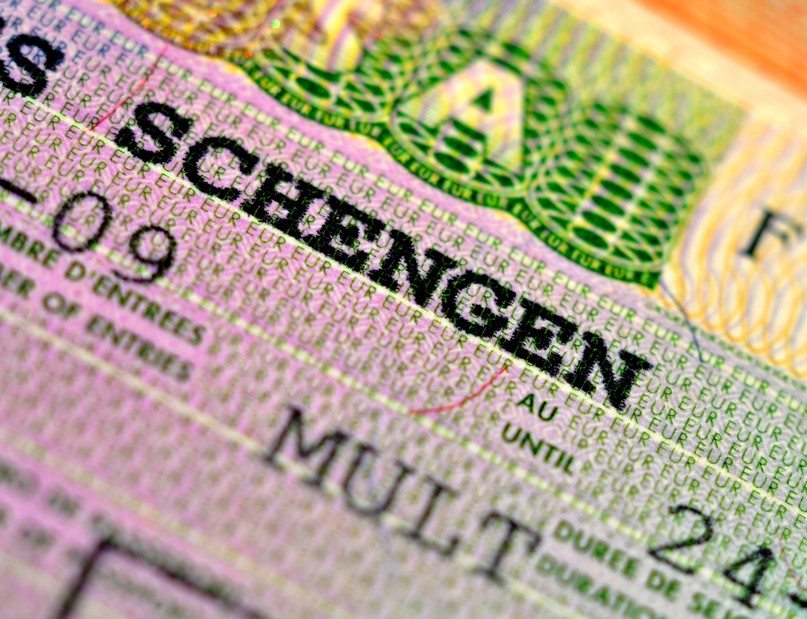 To apply for this visa, you have to complete a visa request application form, sign the form in two places, at the bottom of the form and at question 37, and attach one passport photograph to it. The passport photo must be recent and one of very good quality which will measure 35×45 mm. Click here in order to download MVV application form in PDF file format. It is free.
You are required to submit the complete visa application yourself at the Schengen Kenya's embassy. When doing that, you should be able to provide a passport which is not older than ten years and that will be valid for a minimum period of 90 days after the expiration of your visa.
See Also: How to get a UK visa in Kenya
When submitting a visa application form, you must pay some fees to cover the managerial costs. If your visa application is refused, that fee won't be refunded. Normally, you must give the fee in Kenyan currency i.e the local country's currency. You might also be required to pay other costs needed to process your application, for example, the charges for sending faxes.
Requirements for Application of Schengen Visa from Kenya
The types and quantity of documents to be included will to some extent be determined by the Schengen country you're applying to and the nature of the Schengen visa application. It is recommended that you find out early enough the documents you should have either by googling online or by contacting the country's embassy in Kenya where you are going to submit your complete application. The embassy will give information in the national language.
The embassy that is assessing your visa application will ascertain whether your presence creates some danger to national security, international relations or public order and whether you've previously been declined entry to any of the Schengen countries. They will take into account the reason for your visit when evaluating the risks and the possibility that you might remain in the Schengen country illegally.
Note that the requirements and conditions to be met vary from time to time and you should always check to ensure that you are aware and have met all the latest requirements for submitting your application.
See Also: How to Get a US Visa in Kenya
Currently, the requirements for obtaining a Schengen visa and the processes include what we will discuss here step by step:
Before applying for a visa, you already know that some fees are to be paid. See the fees to be paid here. If you are applying through a visa processing agency, bear in mind that they will include some processing charges of their own to cover the cost of rendering such services to you.
Your visa application will either be as someone visiting for business, as a tourist or as someone visiting family/friends. If you click any of these categories, you will see a checklist of the documents you need to apply for your visa.
Having done this, here is what else you need to do:
You will submit your travel passport and other travel documents you have which were issued in the last 10 years. Have in mind that your passport must have two blank pages and be valid for another 3 months after the date you plan to leave the Schengen country.
You submit a completed and assigned visa application form.
Children under 28 years will have their forms signed by their parents or guardian who is travelling with them. Similarly, if you are below 18 and travelling without any guardian or your parents, they will have to sign a consent form for you as Border guards will demand this when you arrive Schengen.
Your fingerprints will be taken when you submit your application form. It will remain valid for 5 years. Children under 12 are exempted from having their fingerprints taken.
When you have completed these steps, your visa application undergoes some steps which we thought it wise to let you be in the know
Your application will be checked in on the Schengen

Information

System which is an application designed to capture your information and help you move and live freely in the Schengen area. Click SIS II to know more about it.
Similarly, our application will also be checked and saved in the Visa Information System (VIS). It is a platform designed for the quick exchange of visa data among Schengen countries.
Then the Ministry of Foreign Affairs uses a set of information supported decision-making system to make a decision on your visa application. There is a privacy of information in this whole process.
The main common purposes for visiting Schengen countries are:
To visit family or friends
To tour
Business purpose
See Also: How to Get a Kenyan visa with Ease
Depending on the reason for your visit, you might be asked to provide some documentary proof, such as:
Documents to show that you are able to pay for your accommodation and travel expenses;
Reservations in a hotel, an invitation from business associates or individuals, a legalized invitation letter, or a guarantor's statement;
Documents to show that you plan to return to Kenya or country of origin, for instance, an employer's statement or the performances to your home;
Medical travel insurance policy to cover any expenses of repatriation on critical medical care, medical grounds, or emergency treatment. The insurance policy ought to be valid for the whole of Schengen countries and the entire period of your stay, and it should provide least amount cover of €30,000. If you are not able to plan an advance arrangement with the insurance giver that the amount will be repaid if your visa is refused, you'll not have to provide the insurance policy until the time you will collect your visa.
Although it generally takes up to 15 days to process an application for a visa, the process may require up to 30 days if more investigation is needed. In special cases, an investigation normally takes up to 2 months. If you are planning to travel to any of the Schengen countries for the first time, ensure you apply for the visa early enough to be certain that you can travel on the day you planned.