Tlhopie Motsepe (born 12th June 1989, Age: 34 Years Old) is famous South African businessman best known as the firstborn child of South African billionaire Patrice Motsepe and his wife, Dr. Mrs. Precious Moloi-Motsepe.
Since he came of age, Tlhopie has been deeply involved in his father's business. This is quite expected but the younger Motsepe is not only interested in being the son of a wealthy man and basking in the glory of his father's influence. To prove his mettle, he's already carving a niche of his own in the business world. The youngster collaborated with a few of his friends to launch the Green Renewable Energy company known as The ePower Holdings. That notwithstanding, Patrice named him as his successor to the presidential position at  Mamelodi Sundowns FC after the billionaire replaced Ahmad Ahmad as the Confederation of African Football's (CAF) president.
Though the shoes left by his father are considered by many to be too big, Tlhopie seems to be fitting in very well. The young boss has been doing well since he took over the helm of affairs at the South African football club and from what is perceivable, he is set to take the football club to newer heights.
Profile Summary Of Tlhopie Motsepe's
Full Name: Tlhopane Motsepe
Date of Birth: 12th June 1989
Age: 34 Years Old
Nationality: South African
Education: University of Witwatersrand
Parents: Patrice Motsepe and Dr. Mrs. Precious Moloi-Motsepe
Height: N/A
Occupation: Businessman
Years Active: N/A
Net Worth: N/A
Tlhopie Motsepe Was Born In 1989
The Motsepe family loves to keep details of their personal lives away from the prying eyes of the public. Facts about Tlhopane Motsepe never made it to the spotlight until recently. Following his emergence into the business world, it came to the fore that Tlhopie, as he is fondly called, was born on the 12th of June 1989 – this makes him 34 years old. He was named after his billionaire dad Patrice Tlhopane Motsepe.
His place of birth is not known but Patrice Motsepe's first child is a current resident of Johannesburg, although he makes constant trips out of the country. Talking about academics, nothing much is known about his basic educational foundation but after graduating from secondary school, Tlhopie was admitted into the University of Witwatersrand where he went to study for a degree. This piece of info came from his LinkedIn profile, however, his exact course of study was never revealed.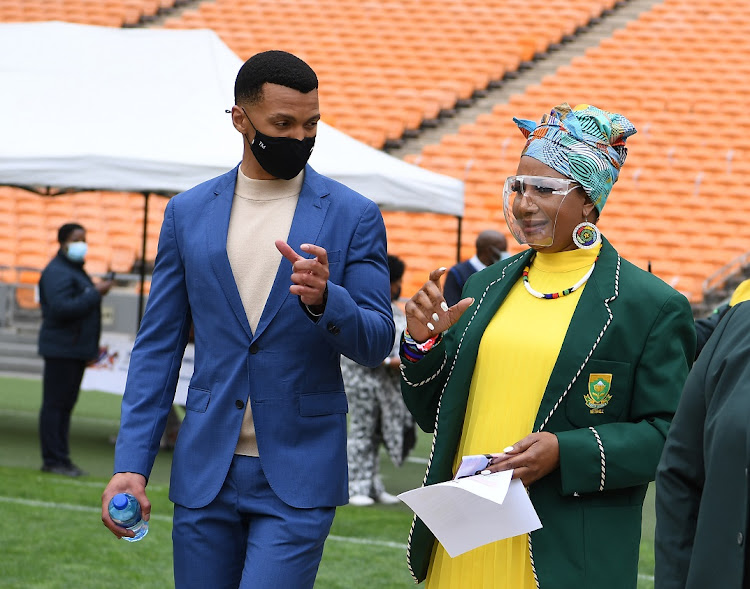 Tlhopie Motsepe lives a media-shy life which is worsened by the fact that he rarely appears in public. Even on social media, he is nowhere to be found; the IG page that does exist in his name is not available to the public. He can't be faulted for keeping off the media space, considering the influence his family has in South Africa. He's probably playing it safe or just taking advantage of the fact that he needs no publicity to be noticed.
He Comes From One Of South Africa's Wealthiest Families
Tlhopie's family background is best described as affluent. Through their connection to the South African mining industry, the family became very wealthy through patriarch Patrice Motsepe. Other members of the family include mum Dr. Mrs. Precious Moloi-Motsepe, and brothers Kgosi and Kabelo.
Patrice Motsepe
Relationship to Tlhopie: Father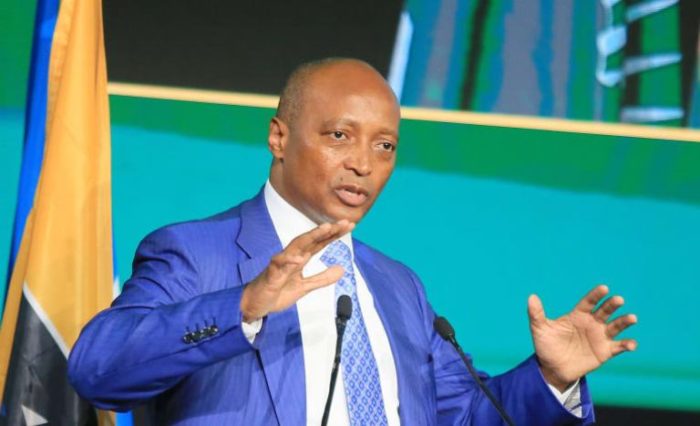 Though it wasn't always rosy for the family, the Motsepes are among the richest families in the country. Tlhopie Motsepe's dad is one of South Africa's self-made billionaires with a net worth of $2.7 billion (2021 est.). From humble beginnings, the son of a school teacher turned small businessman founded African Rainbow Minerals – a top mining company in SA with a vested interest in gold, base metals, ferrous metals, and platinum. Patrice Tlhopane Motsepe is the current executive chairman of ARM and serves on the board of several top-notch companies such as the 12th largest gold mining company worldwide, Harmony Gold (Patrice serves as its non-executive chairman). He is also part of Sanlam (a company offering corporate and retail investment products and life insurance), sitting on its board as the deputy chairman.
Mamelodi Sundowns (aka The Brazilians) – a top football club in SA became his property in 2003. On the 12th of March 2021, Patrice, who is a lawyer by profession, was elected president of the Confederation of African Football. When he assumed the position, he left the management of his football club to his first son, Tlhopie. The younger Motsepe is doing a good job keeping the football franchise on top charts.
Dr. Mrs. Precious Moloi-Motsepe
Relationship to Tlhopie: Mother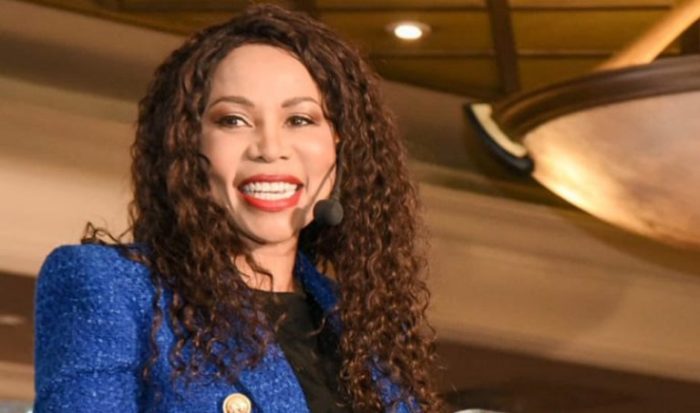 Not just his mother, Tlhopie also has a mom who's making a difference in her chosen career. Tlhopie Motsepe is the son of Dr. Mrs. Precious Moloi-Motsepe, a Wits University alum who is a medical practitioner. After earning a diploma in Women's Health from Stellenbosch University, she worked for two years in several South African health facilities as a physician and general practitioner. Her years of work in the medical field took the mother of three to the Virginia Medical College in the United States where she worked for a short while. Coming home from the US, Dr. Moloi-Motsepe established the first women's health clinic in all of South Africa in 1993; the clinic is cited in Joburg.
Her medical practice notwithstanding, Tlhopie Motsepe's mum is also part of the fashion industry. The fashion entrepreneur is the current president of African Fashion International (AFI) – a company that opened its doors to business in 2007. Precious is a strong believer in societal development, she equally believes that the fashion industry should play a key role in the building of small entrepreneurs. In fact, women across South Africa view her in the light of great inspiration as Dr. Mrs. Precious Moloi-Motsepe's initiatives have touched women from all spheres of life.
The good doctor is equally passionate about education. This led the mother of three to serve on several boards and panels; she is the current vice-chancellor of UNISA. A philanthropist to the core, Precious joined forces with her spouse to launch The Motsepe Family Foundation; their major aim is promoting initiatives that boost the quality of lives of people in marginalized South African communities.
Kgosi Motsepe
Relationship to Tlhopie: Brother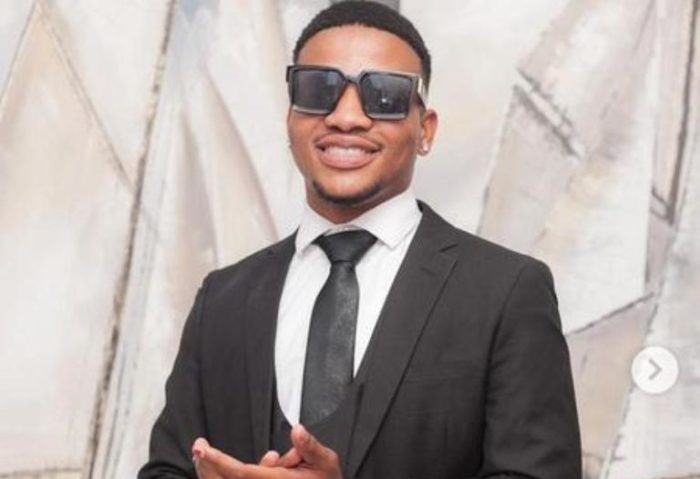 Kgosi Motsepe is Tlhopie Motsepe's immediate younger brother and the middle child of Patrice Motsepe and his wife Dr. Mrs. Precious Moloi-Motsepe. Named after his grandfather, Kgosi Augustine Motsepe, the second son of the Motsepe clan lives his life away from the penetrating eyes of the public. Thus, nothing is known about him, even his date of birth has never been made public. However, since he is Thlopie's immediate younger brother, speculations are that they will barely have two years age gap between them.
In the same vein, Kgosi Motsepe's academic qualifications are not known, neither do we have information on the career path he has followed. In the light of this, it is difficult to say whether he is going in the same direction as their father and it becomes even more difficult to compare his level of success to Thlopie's since there is nothing to go by.
Kabelo Motsepe
Relationship to Tlhopie: Brother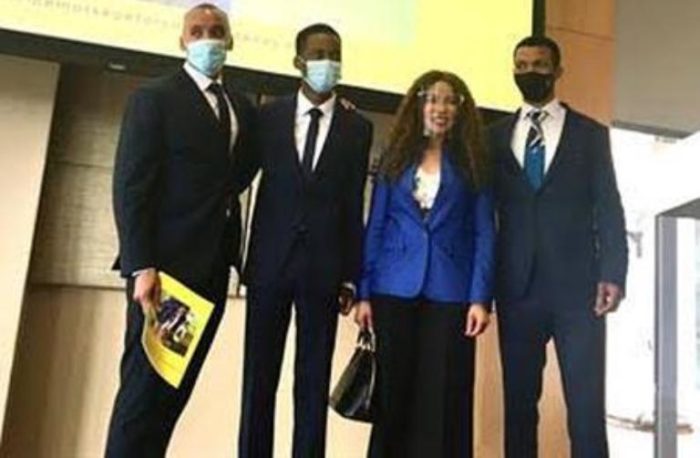 Kabelo Motsepe is the last child of the family. Just like his siblings, nothing is known about him. The last time Kabelo was spotted in public was after his dad won the CAF presidency; the young man joined his mom and brothers to congratulate him on his new position. Apparently, the Motsepe siblings are not interested in living a publicized life. The only reason Tlhopie ever made so much appearance in the public space is the role his father gave him at Mamelodi Sundowns.
Tlhopie Motsepe Has Blood Ties To Other High-Class South Africans
Through his dad, Tlhopie Motsepe shares family connections with the crème de la crème of South Africa. The country can boast of several female mining magnates of which Bridgette Radebe is the biggest. Before she got married to Jeff Radebe – a current minister in the present dispensation, Bridgette was known as Bridgette Mostsepe. She is the older sister of Patrice Motsepe and an aunt to Tlhopie.
The current first lady of South Africa, Tshepo Ramaphosa (nee Motsepe) is also Patrice's sister and Thlopie's aunt. Tshepo is married to the incumbent president of SA, Cyril Ramaphosa. From what is obvious, the Motsepe family is highly connected in South Africa and Thlopie's background can only be aptly described with one word "highly privileged".
Thlopie Motsepe is Starting to Build A Multi-Faceted Career Just Like His Father
We would expect children born to entertainers to become part of the entertainment industry and this is largely the case with children of sportsmen who would tow the same line as their parents, and so on. We would be right to say that this narrative has played out in the life of the first son of Patrice Motsepe. From an early age, he got involved in the family's mining business and football club but that has not stopped the youngster from striking out on his own. Thlopie Motsepe is fast becoming a wheeler-dealer in the cutthroat world of business.
He Co-Founded ePower Holdings
It comes as no surprise that Thlopie Motsepe has turned out to be as business-minded as his billionaire dad. After he was done with his academic commitments, the young South African struck out on his own in the business world despite coming from a privileged background. While children of billionaires would normally collaborate with friends to enjoy their parent's wealth and live very blatantly disreputable lives, Thlopie joined forces with his buddies to float ePower Holdings.
Rudi van der Westhuizen, Tariq Yusuf, Brent Peterson, and Thlopie Motsepe went to the drawing board to create a company that would cater to the electricity needs of South African communities and on the 4th of September 2015, the company was born. Presently, ePower Holdings is one of the major solar energy companies in South Africa, supplying communities excluded from SA's electricity grid with Green Renewable energy. Inhabitants of these underdeveloped communities have attested to the fact that ePower Holdings is a welcomed development. As an alternative source of power, it supersedes the likes of paraffin, gas, candles, and many more.
What's more, Green Renewable energy has proved to be cheaper relative to other sources of energy, and to cap it all, it is considered to be one of the most environmentally friendly alternatives to other energy sources.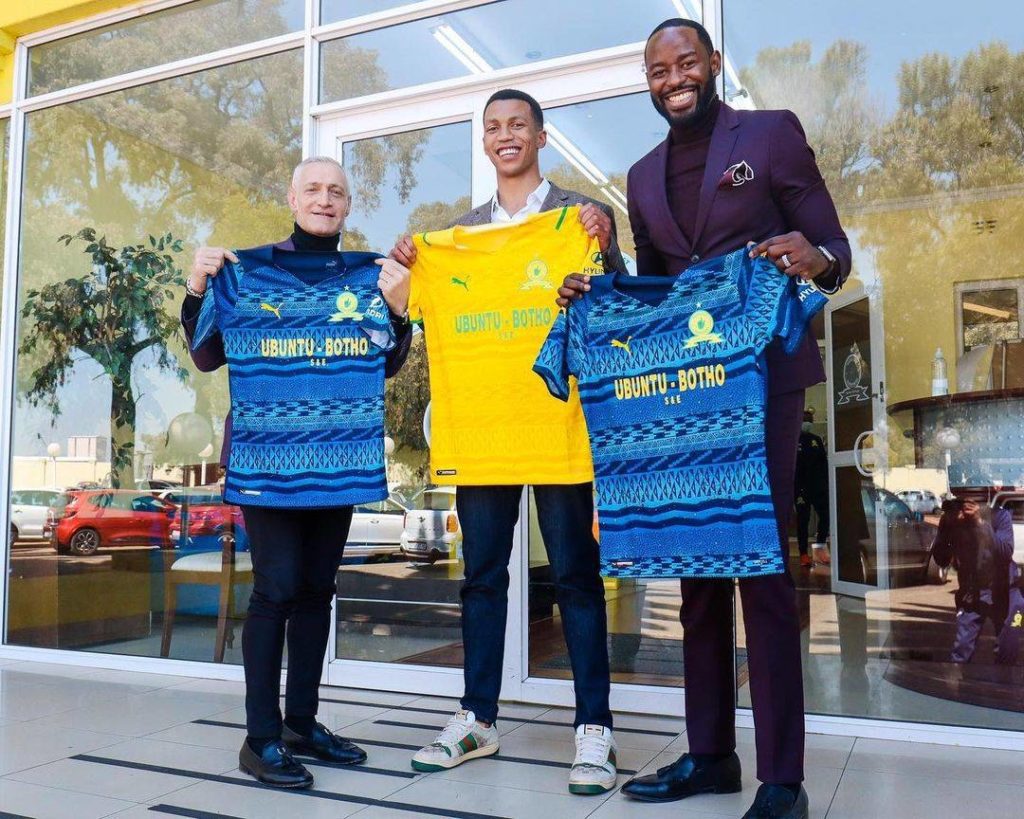 How Tlhopie Became Chairman Of Mamelodi Sundowns
Patrice Motsepe is a big sports enthusiast. His enthusiasm in football prompted him to invest in one of the top soccer clubs in the country – Mamelodi Sundowns. Patrice first bought 51% of the shares of the club in 2003/2004 and later gobbled up the remaining shares to emerge as its sole owner and chairman.
While he was vying for the post of the CAF president, Patrice was well aware of the policy of the confederation that debars its president from having any form of association with other football clubs. Thus, when he emerged winner of the Confederation of African Football on the 12th of March 2021 after Jacques Anouma, Augustin Senghor, and Ahmed Yahya withdrew their candidacy, Patrice was ready to hand over the reins to his son. Far from being a sudden decision, the South African billionaire businessman has been preparing his son for the post by bringing him into the top management structure of the club.
Presently, Tlhopie Motsepe wields the big stick as the president of the Mamelodi Sundowns FC. He is assisted by Dr. Rejoice Simelane who is the substantial vice president of the club. Simelane is a competent hand in football having served with Chloorkop as a director and worked in the executive committee of PSL before coming to join the Brazilians.
In the current South African football arena, Patrice Motsepe's first son has become the center of attraction. Every Mzansi football lover can attest to Sundown's exemplary performance since he took over the helm of affairs. However, there are still many who think Patrice's shoes will be too big for Thlopie's feet, but time as they say will tell.