Nigeria is a country with a population of more than 180 million people, and there is a great need for very strong and trustworthy banks to serve the huge population. There are about 22 licensed commercial banks in Nigeria. These banks emerged much stronger and diverse after consolidation than they were before. In the process of carrying out their functions as the safe keeper for valuables and cash, they have acquired a great deal of wealth. Banking is usually a very viable business, though it requires a lot of funds to set up. Just like in Animal Farm, where all animals are equal, but some are of more value than others, some Nigerian banks are richer than others, even though they offer the same services. This article ranks the top ten richest or biggest banks in Nigeria according to the total assets they have.
(N.B: The ranking is done using each bank's unaudited reports as of March 2020).
10. First City Monument Bank (FCMB)
The First City Monument Bank is one that is highly revered in Nigeria for its incredible asset base, customer base, and the beautiful architectural structures of its branch offices. FCMB has come a long way since its formation on April 20, 1982, as a merchant bank (under the name First City Merchant Bank) to become a brand to reckon with in the ever buzzing banking industry. It owes its success to good leadership and its strict adherence to corporate governance principles as stipulated by the CBN. The bank boasts of having an asset base of N1.89 trillion. It employs over 3000 workers who cater to the banking needs of its 5 million customer base.
9. Union Bank of Nigeria

Union Bank of Nigeria is one of the oldest banks in the country. Its history can be traced to the modern history of Nigeria. It previously went by the name of Barclays Bank of Nigeria and was incorporated in 1968. Its name was, however, changed to Union Bank of Nigeria Plc. in 1979 when the 40% shares owned by Barclays were sold to the Nigerian populace under the new law of investment.
Today, Union Bank is one of the leaders in the Nigerian banking industry, and it boasts of a huge customer base, who carries out business with them because of their reputation and impressive customer service. Its infrastructural capabilities allow it to comfortably manage medium and large corporations. With satellite offices in Johannesburg, London, Benin Republic, and some other countries in Africa, it can boast of an asset base of N2 trillion (2020), making it one of the biggest banks in Nigeria.
8. Eco Bank Nigeria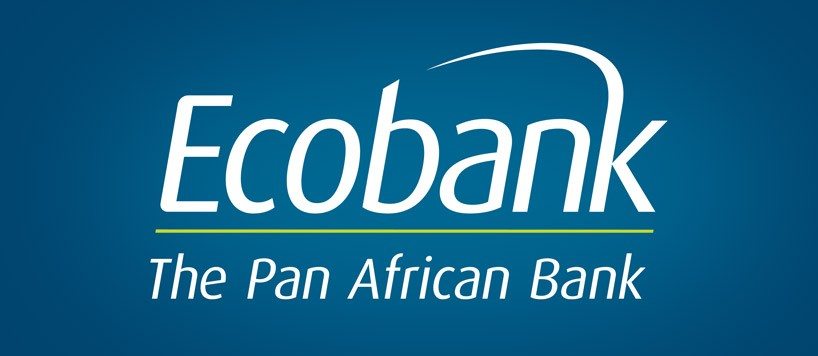 Following its acquisition of Oceanic bank in 2011, the message was clear – Eco bank Nigeria is a major force in the Nigerian banking system and wouldn't pass up on any chance to increase. That being said, Eco bank Nigeria is a subsidiary of Eco bank – Pan African bank that is present in 32 countries and headquartered in Lome. The financial institution provides wholesale, retail, corporate, investment, and transaction banking services and has an estimated total asset of 2.1 trillion in March 2020. It has over 600 branches in Nigeria and is often monitored closely by the CBN.
7. Fidelity Bank
Fidelity has come a long way from when it was the former Fidelity Union Merchant Limited. What was first established to serve as a merchant bank in 1988 has morphed into a full-fledged commercial bank currently listed as one of the strongest and most reliable banks in the country. However, its rise to prominence didn't happen overnight, but as a result of strategic managerial decisions implemented at various stages such as its conversion to a commercial bank in 1999, and a universal bank in 2001. Its masterstroke was its merger with the then-FSB International Bank Plc and Manny Bank PLC in 2005.
Presently, it carries out banking operations with the support of over 250 global subsidiaries. Likewise, it has constantly extended its customer base and now has over 5 million customers. Besides having a remarkable presence in major cities in Nigeria, the bank is known to be affiliated to an impressive number of off-shore financial institutions, a few being Citi bank, Standard chartered, ABSA, and ANZ London. Fidelity Bank currently boasts of assets estimated at N2.2 trillion altogether.
6. Stanbic IBTC Bank
Stanbic IBTC bank (a member of the Standard Bank Group), like most banks on this list, has a very long history. Having started as a merchant bank 30 years ago, the bank has gone on to be one of the leading commercial banks in Nigeria. The bank currently has a total asset of N2.3 trillion, an incredible feat when taken into consideration that its assets as of 2007 totaled N314 billion. The bank has a total of 175 bank branches and 7 cash centers scattered around the federation.
See Also: 10 Biggest Banks in Africa
5. Guaranty Trust Bank (GT Bank)

Guaranty Trust Bank is one of the largest financial institutions in the whole of West Africa. It is also one of the most profitable banks in Nigeria with its headquarters situated in Victoria Ireland, Lagos, Nigeria. Its subsidiaries are spread across Africa, including Cote D'Ivoire, Gambia, Ghana, Liberia, Kenya, Rwanda, Tanzania, Uganda, Sierra Leone, and the United Kingdom. It was the first sub-Saharan bank to have its shares listed on the London Stock Exchange.
The company raised $750,000,000 from an initial public offer from London Stock Exchange and Deutsche Börse. That being said, GTBank's assets are worth about N4.06 trillion in March 2020. The bank has over 12,000 employees who cater to the banking needs of its customers. They are also known for having one of the easiest and simplest internet and mobile banking platforms.
4. United Bank for Africa
UBA is a bank whose popularity is not limited to the shores of Nigeria alone. It is the first and only sub-Saharan bank with a deposit-taking license in the USA. The bank provides banking services for over 18 million customers. It also has over 1000 business offices in Africa, including United Kingdom, United States, and France. The current UBA formed as a result of a merger between the old UBA and Standard Trust Bank. As of 2020, the company has an asset worth N6.4 trillion.
3. First Bank of Nigeria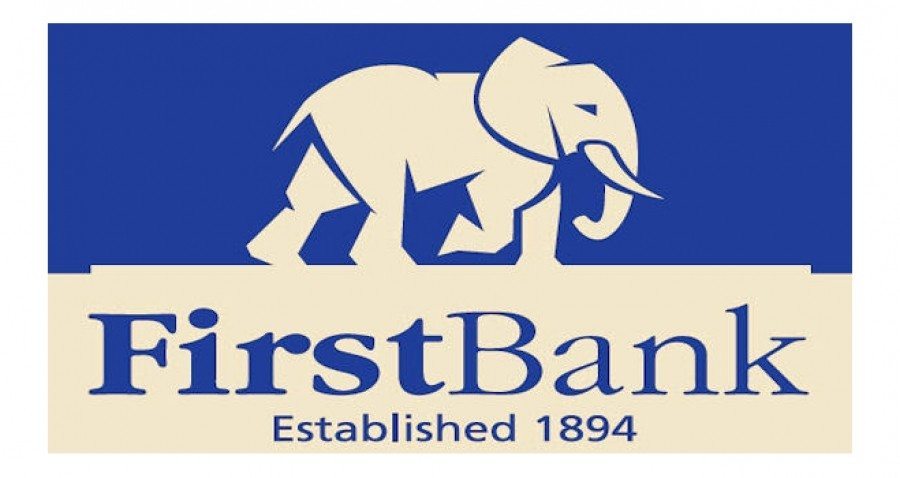 As the name suggests, First Bank of Nigeria was established in the early part of the 20th century, thus making it the oldest financial institution in the country. It had about 790 branches in 2012, serving countries such as Ghana, Nigeria, Sierra Leone, South Africa, and the UK. First Bank is also the second-biggest bank in Nigeria in terms of assets with total assets of N7.02 trillion. It is fast becoming a multinational bank with a presence in South Africa, the United Kingdom, France, and China. They recently acquired a leading bank in the Democratic Republic of Congo: Banque International de Credit (BIC). The bank has over 17 million customers and is said to have over 7800 people on its payroll.
2. Zenith Bank Nigeria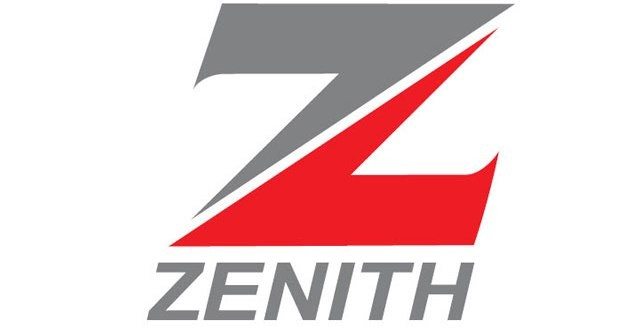 Zenith bank is a testament to the fact that even the smallest of organizations today can become industry leaders in a decade or two. To those ignorant of the history of this financial institution, it was founded in 1990 by Jim Ovia, with a capital base of $4 million. At inception, the bank operated from a residential house in Victoria Island, Lagos, but despite its limited resources, it was highly innovative and was one of the first Nigerian banks to introduce its customers to online banking.
Today, Zenith bank PLC is the third richest bank in Nigeria, with a total asset of N7.12 trillion in 2020. It currently has branches in Gambia, Ghana, Sierra Leone, China, United Arab Emirates, and the United Kingdom, and has won several awards for its exemplary banking services. The bank shares are traded on the floor of the London Stock Exchange.
1. Access Bank Nigeria

Access bank Nigeria started operating in 1989 when they received a license from the Central Bank of Nigeria, and in 1998, they were listed on the Nigerian Stock Exchange. Its vast size can be credited to its policy of acquisition, which has seen it acquire struggling banks over the years, like Intercontinental bank (January 2012) and most recently, Diamond Bank (December 2018). As a result of those crucial managerial decisions, the bank has emerged as the biggest bank in Nigeria today and the leading bank in Africa with a customer base of 36 million. The bank has over 600 branches, spanning 3 continents and 12 countries and approximately 28000 employees overseeing its smooth operations in every region. The bank's total asset is worth N7.28 trillion (over $18 billion) in 2020.