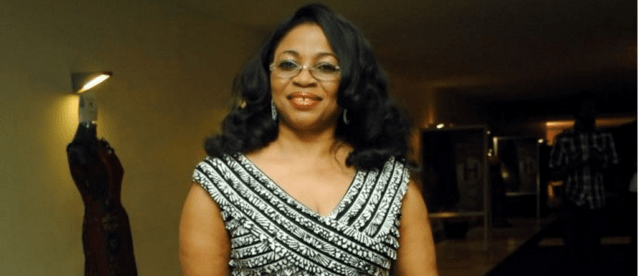 Africa is a continent where women are generally not allowed freedom to exercise their experience and ideas when compared to their western counterparts. Though with the influx of higher standards of education, African women are beginning to experience freedom and the opportunity to become more enterprising. There are ten women who have proven their worth, standing out to become the top 10 richest women in Africa and employers of thousands of people through companies and ventures that they manage. AnswersAfrica profiles the top 10 wealthiest women in Africa.
1. Isabel Dos Santos – Net worth: $2.8 Billion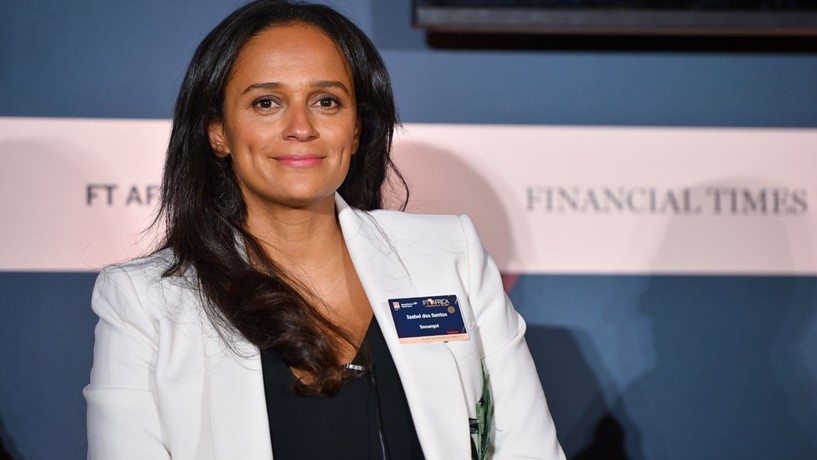 Born: April 20, 1973
Country: Angola
Isabel Dos Santos top the list as the richest woman in Africa. The 44-year-old is and the oldest daughter of the super-rich Angolan President José Eduardo dos Santos. She is in the board of directors of several companies in Angola and Portugal including media company and major banks in Portugal with interests in oil and diamonds. She also has shares in Angolan cement company Ciminvest and the Banco Africano de Investimentos. Before these series of investments that brought her to this level, she studied engineering at the King's College, London and started her first business when she was 24 years old.
She holds more than 14 percent stake in Portuguese media conglomerate Zon Multimedia. She also owns major stakes in Portuguese banks Banco Espírito Santo and Banco Português de Investimento, and in energy firm Energias de Portugal. Her investments have pushed her over the $1 billion mark making her the first African woman to become a billionaire. Tracing the source of the funds, there is no clear-cut evidence of how she made her money according to Forbes judging by how business is conducted in Angola with respect to the ruling party. However, nothing dispute the fact that Isabel Dos Santos #1 Africa's richest woman. 
See Also: 10 Richest Men in Africa
2. Folorunso Alakija – Net worth: $1.54 Billion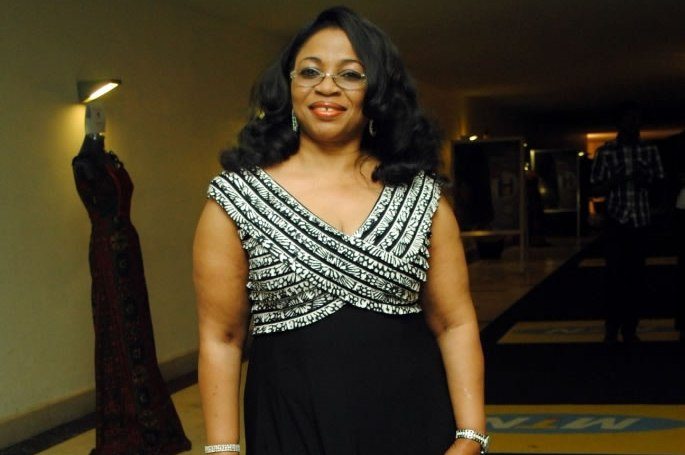 Born: July 15, 1951
Country: Nigeria
The 66-year old Folorunso Alakija is Nigerian billionaire and the second richest woman in Africa after Dos Santos. The fashion designer and Executive Director of FAMFA Oil, the gas and oil exploration and production company is currently worth over $600 million. She was secretary of the now defunct International Merchant Bank of Nigeria in the 70s, one of the West African nation's earliest investment banks. She went on to study fashion design in the United Kingdom and subsequently founded her fashion house company in Nigeria: Supreme Stitches in 1985 and within a year, she became the largest designer in Nigeria.
In 1993 Nigerian President Ibrahim Babangida awarded her company, Famfa Oil, an oil prospecting license that later became one of Nigeria's most prolific oil blocks with her company owning a 60% stake in the block. In 2000, President Olusegun Obasanjo, the then president of the Federal Republic of Nigeria illegally acquired a 50% stake in the block without due compensation to Alakija or her company but the stake was later revoked by the supreme court.
3. Ngina Kenyatta – Net Worth $1 Billion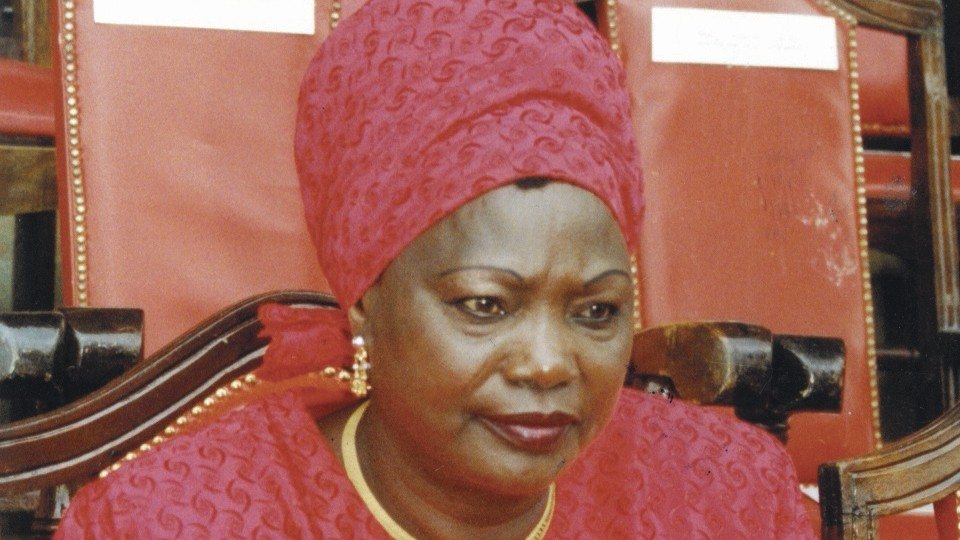 Born: June 24, 1933
Country: Kenya
Popularly known as Mama Ngina, Ngina Kenyatta is the widow of Kenya's first president, Jomo Kenyatta and she is one of the richest women in Africa. Though she has mostly undeclared wealth but would not pass without being mentioned among the wealthiest Ladies in Africa. The 84-year-old charitable and welcoming Mama Ngina who now lives more of a reclusive life gained a lot of respect from Kenyan citizens for her stand in defending and promoting the family's business interests which cut across the banking, farming, education, insurance, hospitality, manufacturing and real estate sectors.
Mama Ngina Kenyatta currently has a series of investments, stakes, and portfolios under her authority. She is a major shareholder in one of the largest privately owned banks in Kenya: the Commercial Bank of Africa (CBA), and a chain of hotels (Heritage). The list is almost endless and also includes Brookside Dairies which is an East African leader in the dairy industry with market share reaching from East Africa to the Middle East. Media Max; a media company and Timsales Timber are also part of her portfolio. The latest investments are in the real estate sector and involve the development of a 500 acre Northlands City which is hoped to be the largest gated community in the region.
See Also: 10 Richest Men in South Africa
4. Hajia Bola Shagaya – Net Worth $630 million
Born: October 10, 1959
Country: Nigeria
Bola Shagaya (58 years) is one of the richest women in Nigeria. She is a businesswoman and the founder and CEO of Bolmus Group International which is a diversified Nigerian conglomerate company with interests in oil, real estate, banking where is a board member of Unity Bank PLC she is also involved in communications and photography. Her investments span across to the oil sector, banking, and finance including real estate with hundreds of townhouses in Nigeria's choicest neighborhoods and she also owns properties in Europe and the United States.
She is also a board member of the National Economic Partnership for Africa Development (NEPAD), a Nigerian focused business group. Hajia Shagaya seemed to have aligned herself with important military and political figures in Nigeria and is reputedly very close to former Nigerian military president, Ibrahim Babangida and Nigeria's first lady, Dame Patience Jonathan. Bola Shagaya is one of the richest women in Africa today.
5. Wendy Appelbaum – Net Worth $259.3 Million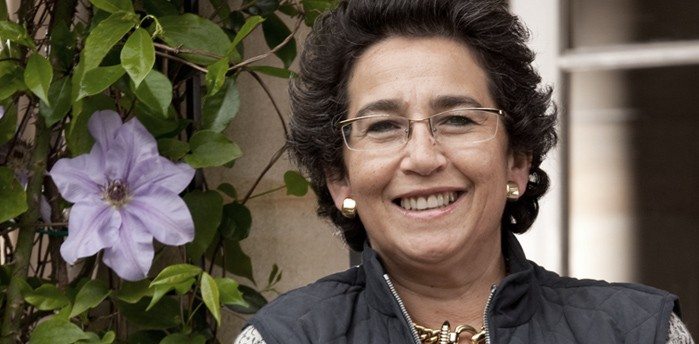 Born: 1962
Country: South Africa
Wendy (56 years) is a South African millionaire who became a director of her father's insurance and real estate company: Liberty Investors. The only daughter of Donald Gordon, Appelbaum, a South African billionaire. She sold her shares to rake in her fortune. Upon selling her shares she made her own personal fortune. She was once the Deputy Chairman of Women's Investment Portfolio Limited (Wiphold), the first women dominated company to list on the Johannesburg Securities Exchange (JSE) with the assets in excess of R1 billion.
She invested in DeMorgenzon, a wine estate in the famous wine region of Stellenbosch. In her philanthropic nature, she has donated more than US$23 million to pursue the cause of Gordon Institute of Business Science and the Donald Gordon Medical Centre, in memory of her father. Wendy Appelbaum's net worth as of early 2012 is estimated at $259.3 million making her one of the richest women in Africa.
See Also: Top 10 Countries Where Women Are In Short Supply
6. Wendy Ackerman – Net Worth $190.2 Million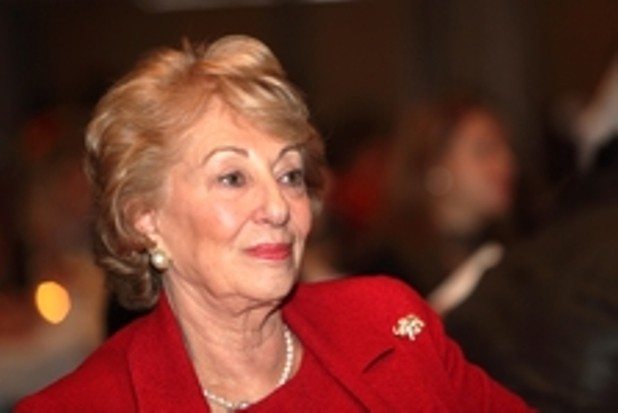 In a Wendy-dominated rich list of African wealthiest women, Wendy Ackerman is a South African retail tycoon, a Non-Executive Director of Pick N Pay Holdings Limited. She is worth $190.2 million, she runs the Ackerman Family Trust. Her husband owns about 50 percent of the major South African grocery chain Pick 'n' Pay. The $3 billion South African company has outlets in Nigeria, Zimbabwe, and Australia, Namibia, Zambia, Mozambique, with Ackerman acting as Executive Director.
7. Irene Charnley – Net Worth $150 million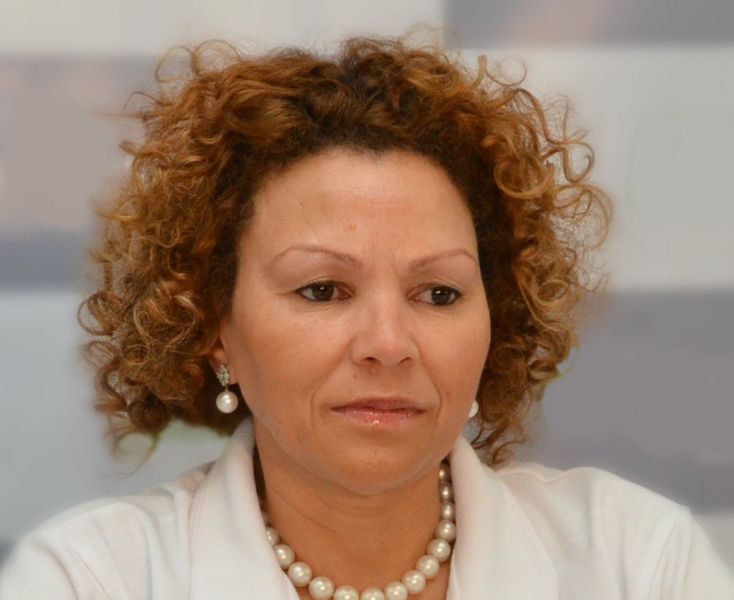 Born: May 6, 1960
Country: South Africa
Irene Charnley is a 57-year-old South African and a former trade unionist with a net worth of $150 million. She spent 13 years as a negotiator for South Africa's National Union of Mineworkers and later became the Executive Director at MTN, Africa's largest telecom company. Currently, Irene Charnley is the CEO of Smile Telecoms, a telecommunications products company working out of Mauritius. She spearheaded MTN's expansion across Africa and beyond, and played a major role in acquiring Nigerian and Iranian operating licenses for the company, however, in 2007, she left the company under controversial circumstances. In addition to working with MTN, she was also a director of FirstRand Bank and Johnnic and Johnnic Communications. Her estimated net worth of $150 million makes her one of the wealthiest women in Africa.
See Also: These Three African Empires Shocked The World
8. Bridget Radebe – Net Worth $100 Million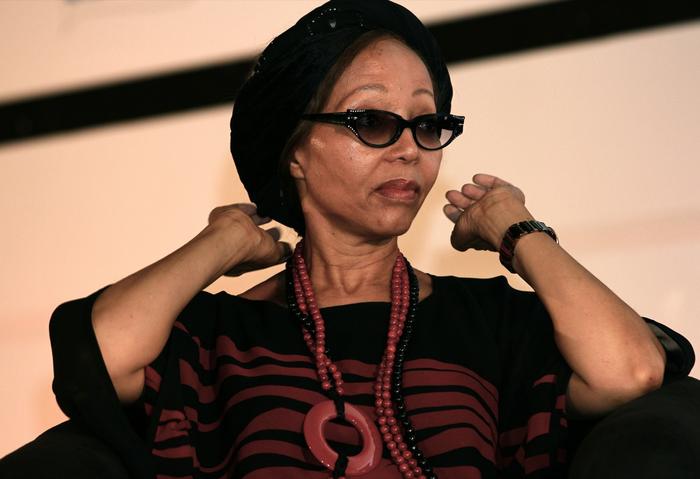 Born: February 26, 1960
Country: South Africa
Bridget Radebe is the founder of the successful mining company Mmakau Mining in South Africa with operations in gold, platinum, uranium, coal, chrome mining, and exploration. The 57-year old started out this successful line by first becoming a mine worker herself overcoming gender inequalities. Now the president of the South African Mining Development Association, she is the older sister of South African billionaire Patrice Motsepe and married to South Africa Justice Minister Jeff Radebe. Radebe's network is not really known but she received the International Businessperson of the Year Award in 2008 from the Global Foundation for Democracy.
9. Sharon Wapnick – Net Worth $43.1 million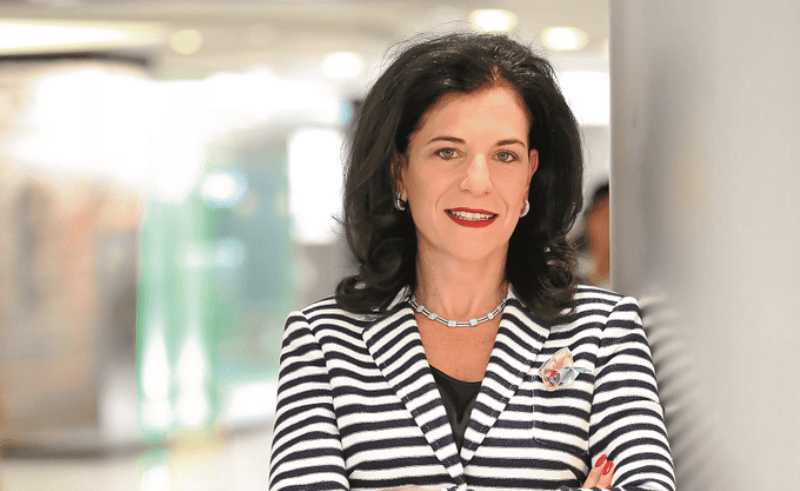 Born: 1964
Country: South Africa
Worth $43.1 million, Wapnick is one of the largest individual shareholders in listed loan stock companies Octodec Investments and Premium Properties, which were both founded by her father Alec. She is also a partner at TWB Attorneys, a Johannesburg-based commercial law firm. Her fortune was made in investments and real estate. As of October 2011, Wapnick stepped into the role of non-executive chairman of Octodec, replacing her father. An attorney, she also has a wealth of experience in the property industry. Her net worth of around $43 million makes her one of the richest women in Africa.
See Also: Top 10 African Countries Promoting Gender Equality
10. Elisabeth Bradley – Net Work $32 million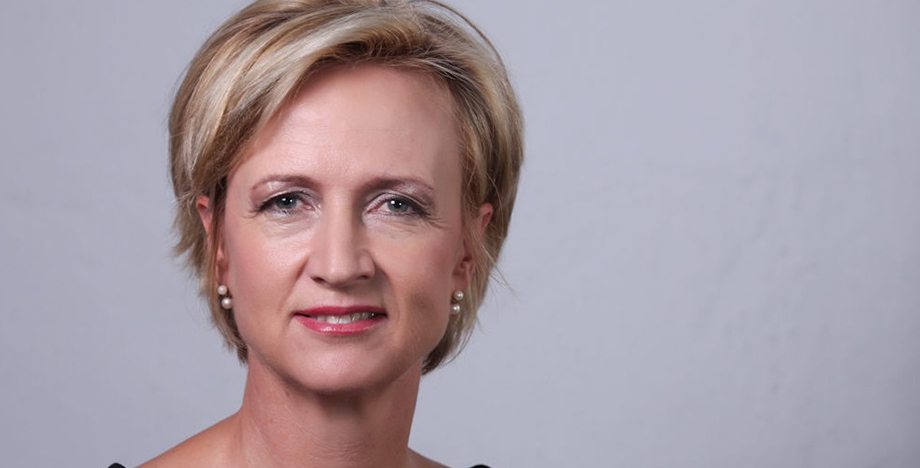 Born: 1962
Country: South Africa
Sitting on more than $32 million is Elisabeth Bradley, whose father Albert Wessels brought Toyota to South Africa in 1961. Her source of wealth is from investments in companies and assets. In 2008, Wesco Investments which was the holding company that she was the chairman of, sold its 25 percent stake in Toyota South Africa to Japan's Toyota Motor Corp for $320 million, with Bradley pocketing at least $150 million. While remaining as the chairman of Wesco Investments South Africa, she is also the vice-chairman of Toyota South Africa Limited, a board member at blue-chip companies such as Standard Bank Group, Hilton Hotel and Roseback Inn and a director of AngloGold.