Words from the bible can be very uplifting. Trust the word of God to encourage you and to lift your spirit anytime you hear it. This has been proven over and over again. From the first book to the last book of the bible, they are filled with words of inspiration, encouragement and soul lifting, but the issue most times is that most people don't read their bible so they are not familiar with these bible verses or do not know how to get them, We have made a list of some most uplifting bible verses for men and women that might interest you.
Uplifting Bible Verses For Women
1. Isaiah 26:3 You will keep in perfect peace him whose mind is steadfast, because he trusts in you.
2. Psalm 118:14-16 The LORD is my strength and my song; he has become my salvation. Shouts of joy and victory resound in the tents of the righteous: "The LORD's right hand has done mighty things! The LORD's right hand is lifted high; the LORD's right hand has done mighty things!"
3. Psalm 119:114-115 You are my refuge and my shield; I have put my hope in your word. Away from me, you evildoers, that I may keep the commands of my God!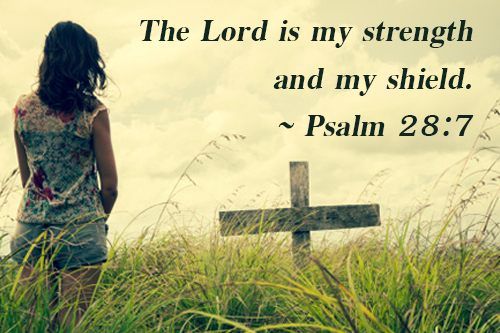 4. Psalm 119:25 I am laid low in the dust; preserve my life according to your word.
5. James 1:2-4 Consider it pure joy, my brothers, whenever you face trials of many kinds, because you know that the testing of your faith develops perseverance. Perseverance must finish its work so that you may be mature and complete, not lacking anything.
6. Romans 1:17 For in the gospel a righteousness from God is revealed, a righteousness that is by faith from first to last, just as it is written: "The righteous will live by faith."
7. Deuteronomy 31:6 Be strong and courageous. Do not be afraid or terrified because of them, for the LORD your God goes with you; he will never leave you nor forsake you."
8. 1 Corinthians 16:13 Be on your guard; stand firm in the faith; be men of courage; be strong.
9. Jeremiah 29:11 For I know the plans I have for you," declares the LORD, "plans to prosper you and not to harm you, plans to give you hope and a future.
10. Psalm 27:4 One thing I ask of the LORD, this is what I seek: that I may dwell in the house of the LORD all the days of my life, to gaze upon the beauty of the LORD and to seek him in his temple.
11. Psalm 34:8 Taste and see that the LORD is good; blessed is the man who takes refuge in him.
12. Proverbs 17:17 A friend loves at all times, and a brother is born for adversity.
13. Isaiah 40:31 but those who hope in the LORD will renew their strength. They will soar on wings like eagles; they will run and not grow weary, they will walk and not be faint.
14. John 15:13 Greater love has no one than this, that he lay down his life for his friends.
15. Romans 8:28 And we know that in all things God works for the good of those who love him, who have been called according to his purpose.
16. Romans 8:31 What, then, shall we say in response to this? If God is for us, who can be against us?
17. Isaiah 41:10 So do not fear, for I am with you; do not be dismayed, for I am your God. I will strengthen you and help you; I will uphold you with my righteous right hand.
18. John 14:27 Peace I leave with you; my peace I give you. I do not give to you as the world gives. Do not let your hearts be troubled and do not be afraid.
19. John 16:33 "I have told you these things, so that in me you may have peace. In this world you will have trouble. But take heart! I have overcome the world."
20. Psalm 46:1-3 God is our refuge and strength, an ever-present help in trouble. Therefore we will not fear, though the earth give way and the mountains fall into the heart of the sea, though its waters roar and foam and the mountains quake with their surging. "Selah"
21.  1 Corinthians 13:12 Now we see but a poor reflection as in a mirror; then we shall see face to face. Now I know in part; then I shall know fully, even as I am fully known.
22. 2 Corinthians 4:16-18 Therefore we do not lose heart. Though outwardly we are wasting away, yet inwardly we are being renewed day by day. For our light and momentary troubles are achieving for us an eternal glory that far outweighs them all. So we fix our eyes not on what is seen, but on what is unseen. For what is seen is temporary, but what is unseen is eternal.
23. Proverbs 3:5-6 Trust in the LORD with all your heart and lean not on your own understanding; in all your ways acknowledge him, and he will make your paths straight.
24. Proverbs 18:10 The name of the LORD is a strong tower; the righteous run to it and are safe.
25. 2 Timothy 1:7 For God did not give us a spirit of timidity, but a spirit of power, of love and of self-discipline.
26. Psalm 16:8 I have set the LORD always before me. Because he is at my right hand, I will not be shaken.
27. Psalm 55:22 Cast your cares on the LORD and he will sustain you; he will never let the righteous fall.
28. Psalm 119:50 My comfort in my suffering is this: Your promise preserves my life.
29. Psalm 119:71 It was good for me to be afflicted so that I might learn your decrees.
30. Psalm 120:1 I call on the LORD in my distress, and he answers me.
Uplifting Bible Verses For Men
31.  Romans 8:38-39 For I am convinced that neither death nor life, neither angels nor demons, neither the present nor the future, nor any powers, neither height nor depth, nor anything else in all creation, will be able to separate us from the love of God that is in Christ Jesus our Lord.
32. 1 John 4:18 A real love for others will chase those worries away. The thought of being punished is what makes us afraid. It shows that we have not really learned to love.
33. Matthew 22:39 The second most important commandment is like this one. And it is, "Love others as much as you love yourself."
34. Ephesians 5:15-16 Act like people with good sense and not like fools. These are evil times, so make every minute count.
35. Romans 14:13 We must stop judging others. We must also make up our minds not to upset anyone's faith.
36. Hebrews 11:1 Faith makes sure of what we hope for and gives us proof of what we cannot see.
37. Proverbs 17:1 A dry crust of bread eaten in peace and quiet is better than a feast eaten where everyone argues.
38. Proverbs 4:23 Be careful how you think; your life is shaped by your thoughts.
39. Psalm 90:12 Teach us how short our life is, so that we may become wise.
40. Philippians 4:8 Finally, my friends, keep your minds on whatever is true, pure, right, holy, friendly, and proper. Don't ever stop thinking about what is truly worthwhile and worthy of praise.
41. Matthew 7:7 Ask, and you will receive. Search, and you will find. Knock, and the door will be opened for you.
42. Proverbs 20:30 Sometimes it takes a painful experience to make us change our ways.
43. 1 Corinthians 16:13-14 Keep alert. Be firm in your faith. Stay brave and strong. Show love in everything you do.
44. Proverbs 21:23 Watching what you say can save you a lot of trouble.
45. Luke 6:45 Good people do good things because of the good in their hearts. Bad people do bad things because of the evil in their hearts. Your words show what is in your heart.
46. 1 Timothy 4:12 Don't let anyone make fun of you, just because you are young. Set an example for other followers by what you say and do, as well as by your love, faith, and purity.
47. 2 Timothy 1:7 For God hath not give us a spirit of fear; but of power, and of love, and of a sound mind.
48. Ephesians 4:31-32 Get rid of all bitterness, rage, anger, harsh words, and slander, as well as all types of evil behavior. Instead, be kind to each other, tenderhearted, forgiving one another, just as God through Christ has forgiven you.
49. Proverbs 3:5-6 With all your heart, you must trust the LORD and not your own judgment. Always let him lead you, and he will clear the road for you to follow.
Most Uplifting Bible Verses
50. Ephesians 4:26 In your anger, do not sin. Do not let the sun go down while you are still angry.
51. 1 Peter 5:7 God cares for you, so turn all your worries over to him.
52. John 1:5 The light shines in the darkness and the darkness doesn't extinguish the light.
53. Matthew 6:20-21 Instead, store up your treasures in heaven, where moths and rust cannot destroy them, and thieves cannot break in and steal them. Your heart will always be where your treasure is.
54. Proverbs 22:6 Teach your children right from wrong, and when they are grown, they will still do right.
55. Proverbs 27:1 Don't brag about tomorrow! Each day brings its own surprises.
56. Deuteronomy 31:6 Be determined and confident. Do not be afraid of them. Your God, the Lord himself, will be with you. He will not fail you or abandon you.
57. Revelation 21:4 He will wipe tears from their eyes, and there will be no more death, suffering, crying, or pain. These things of the past are gone forever.
58. Galatians 5:13 My friends, you were chosen to be free. So don't use your freedom as an excuse to do anything you want. Use it as an opportunity to serve each other with love.
59. Joshua 1:9 I've commanded you to be strong and brave. Don't ever be afraid or discouraged. I am the LORD your God, and I will be there to help you wherever you go.
60. Ecclesiastes 3:11 God makes everything happen at the right time. Yet none of us can ever fully understand all he has done, and he puts questions in our minds about the past and the future.
61. Psalm 30:5 Your anger lasts a little while, your kindness lasts for a lifetime. At night we may cry, but when morning comes, we will celebrate.
62. 1 Peter 3:3-4 Don't depend on things like fancy hairdos or gold jewelry or expensive clothes to make you look beautiful. Be beautiful in your heart by being gentle and quiet. This kind of beauty will last, and God considers it very special.
63. Proverbs 21:13 If you won't help the poor, don't expect to be heard when you cry out for help.
64. Matthew 6:34 Don't worry about tomorrow. It will take care of itself. You have enough to worry about today.
65. 1 John 1:8 If we say that we have not sinned, we are fooling ourselves, and the truth isn't in our hearts.
66. Proverbs 19:11 It's wise to be patient and show what you are like by forgiving others.
67. Proverbs 19:2 Willingness and stupidity don't go well together. If you are too eager, you will miss the road.
68. Philippians 2:14 Do everything without grumbling or arguing.
69. Proverbs 13:2 You will be well rewarded for saying something kind, but all some people think about is how to be cruel and mean.
70. 1 Corinthians 13:4-7 Love is kind and patient, never jealous, boastful, proud, or rude. Love isn't selfish or quick tempered. It doesn't keep a record of wrongs that others do. Love rejoices in the truth, but not in evil. Love is always supportive, loyal, hopeful, and trusting.
71. Proverbs 14:30 Peace of mind makes the body healthy, but jealousy is like a cancer.
72. Proverbs 14:13 Sorrow may hide behind laughter, and happiness may end in sorrow.
73. Proverbs 14:14 Evil will be paid back for the wrong they do, and good people will be rewarded for the good they do.
74. 1 John 3:18 Children, you show love for others by truly helping them, and not merely by talking about it.
75.  Philippians 2:3 Don't be jealous or proud, but be humble and consider others more important than yourselves.
76. Proverbs 24:16 Even if good people fall seven times, they will get back up. But when trouble strikes the wicked, that's the end of them.
77. Psalm 119:105 Your word is a lamp that gives light wherever I walk.
78. 1 Peter 4:10 Each of you has been blessed with one of God's many wonderful gifts to be used in the service of others. So use your gift well.
79. Galatians 6:4-5 Do your own work well, and then you will have something to be proud of. But don't compare yourself with others. We each must carry our own load.
80. 1 Corinthians 13:13 For now there are faith, hope, and love. But of these three, the greatest is love.
Uplifting Bible Verses For Strength
81. Mark 12:30 Love the Lord your God with all your heart and with all your soul and with all your mind and with all your strength.'
82. 2 Corinthians 12:9-10 But he said to me, "My grace is sufficient for you, for my power is made perfect in weakness." Therefore I will boast all the more gladly about my weaknesses, so that Christ's power may rest on me. That is why, for Christ's sake, I delight in weaknesses, in insults, in hardships, in persecutions, in difficulties. For when I am weak, then I am strong.
83. Psalm 46:1 God is our refuge and strength, an ever-present help in trouble.
84. Isaiah 33:2 O LORD, be gracious to us; we long for you. Be our strength every morning, our salvation in time of distress.
85. Isaiah 40:29-31 He gives strength to the weary and increases the power of the weak. Even youths grow tired and weary, and young men stumble and fall; but those who hope in the LORD will renew their strength. They will soar on wings like eagles; they will run and not grow weary, they will walk and not be faint.
86. Habakkuk 3:19 The Sovereign LORD is my strength; he makes my feet like the feet of a deer, he enables me to go on the heights. For the director of music. On my stringed instruments.
87. Ephesians 3:16 I pray that out of his glorious riches he may strengthen you with power through his Spirit in your inner being,
88. Philippians 4:13 I can do everything through him who gives me strength.
89. Isaiah 40:29 He gives strength to the weary and increases the power of the weak.
90. Psalm 119:28 My soul is weary with sorrow; strengthen me according to your word.
91. Ephesians 6:10 Finally, be strong in the Lord and in his mighty power.
92. Nehemiah 8:10 Nehemiah said, "Go and enjoy choice food and sweet drinks, and send some to those who have nothing prepared. This day is sacred to our Lord. Do not grieve, for the joy of the LORD is your strength."
93. Psalm 22:19 But you, O LORD, be not far off; O my Strength, come quickly to help me.
94. Psalm 28:7-8 The LORD is my strength and my shield; my heart trusts in him, and I am helped. My heart leaps for joy and I will give thanks to him in song. The LORD is the strength of his people, a fortress of salvation for his anointed one.
95. Psalm 118:14 The LORD is my strength and my song; he has become my salvation.
96. Isaiah 40:31 but those who hope in the LORD will renew their strength. They will soar on wings like eagles; they will run and not grow weary, they will walk and not be faint.
97. Isaiah 12:2 Surely God is my salvation; I will trust and not be afraid. The LORD, the LORD, is my strength and my song; he has become my salvation."
Uplifting Funeral Bible Verses
98. Romans 8:31 What then shall we say to these things? If God is for us, who can be against us?
99. 2 Corinthians 1:3-4 Blessed be the God and Father of our Lord Jesus Christ, the Father of mercies and God of all comfort, who comforts us in all our affliction, so that we may be able to comfort those who are in any affliction, with the comfort with which we ourselves are comforted by God.
100. Psalms 61:1-2 Hear my cry, O God, listen to my prayer; from the end of the earth I call to you when my heart is faint. Lead me to the rock that is higher than I
101. Psalms 94:19 When the cares of my heart are many, your consolations cheer my soul.
102. Job 19:25-25 For I know that my Redeemer lives, and at the last he will stand upon the earth. And after my skin has been thus destroyed, yet in my flesh I shall see God
103. Ecclesiastes 7:1 A good name is better than precious ointment, and the day of death than the day of birth.
104. Matthew 5:4 "Blessed are those who mourn, for they shall be comforted… " (Jesus' words)
105.  Isaiah 41:10, 13 fear not, for I am with you; be not dismayed, for I am your God; I will strengthen you, I will help you, I will uphold you with my righteous right hand … For I, the LORD your God, hold your right hand; it is I who say to you, "Fear not, I am the one who helps you."
Editor's Recommendations