Whitney Alford's ethnicity is mixed race; her mother is bi-racial while her father is African-American, however, her nationality is American. She is the fiancee of Kendrick Lamar, the popular American rapper and a 37-year-old aesthetician, beautician, hairstylist, and a trained accountant. 
Whitney has been in a long-term relationship with the multiple Grammy award winner Kendrick Lamar. The relationship the both of them have is one that has lasted for over a decade and goes as far back as before Lamar became a star. Regardless of this, Whitney is her own person, and there is more to her than her relationship with the rapper.  

Whitney Alford is of Mixed-Race Ancestry
Whitney Alford was born in Compton, California, on the 12th of May, 1986. She is of mixed race as her mother is bi-racial while her father is African-American. As a result of this, Whitney does not look like the conventional African-American, as she is significantly lighter in complexion than a regular African-American woman. More so, she does not have the same texture of hair as blacks. This has made her a victim of public shaming.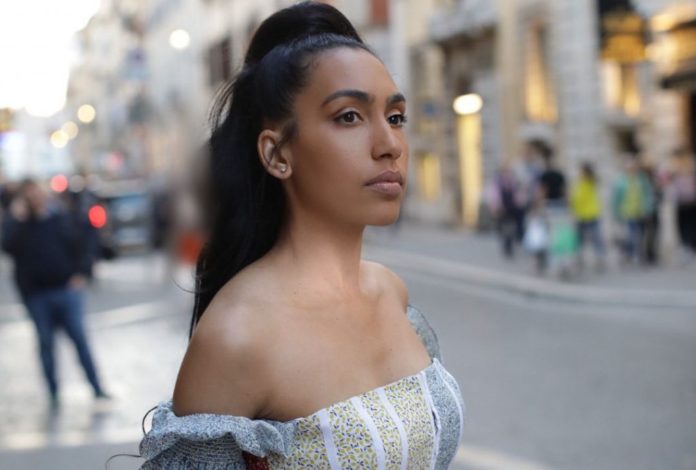 In 2015, Rashia Marie Strober, who calls herself a Dark Skin activist, accused Alford on social media of not being dark enough to consider herself Black and asked that she stop identifying with the African-American community. However, Strober had to take down the post later on as she was attacked for her views on Whitney Alford's ethnicity. 
Compton, where Alford grew up, is notorious for the violence that goes on there, but she was able to live a relatively safe life during her childhood. For her high school education, Alford went to Centennial High School which is one of the high schools in the Compton area. 
Her Relationship with Kendrick Lamar Began in High School
The high school Whitney Alford graduated from – Centennial High School is famous for having notable people who work in sports and the music industry as its alumni. Dr. Dre, Brittany B., and Kendrick Lamar are the famous musicians who are known to have attended Alford's alma mater. When Alford was at Centennial High, Kendrick was also a student at the school, and it was where their romance took off.
Kendrick Lamar, who is widely recognized for his music, started his career in 2004. It has been an interesting and successful journey, and as a rapper, he has more than six bodies of work to his name, four of which are full-length albums. He has also been the recipient of a number of awards, even from a prestigious body like the Pulitzer. Lamar's music is remarkable for how it cuts across different genres as well as its expressions of the rapper's social consciousness. 
The two have been together since their teenage years, long before Kendrick became the mainstream star that he is today. But it was in 2014 that it came to the public's notice that the rapper was in a relationship with Alford. Fans came to know of their relationship after the couple graced that year's Grammy Awards, where Lamar had been nominated for seven awards. 
They Are Yet To Tie The Knot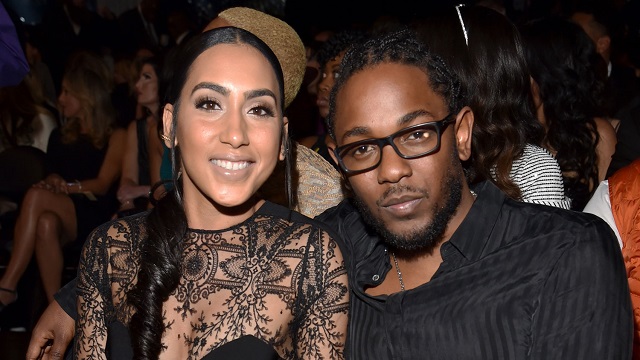 Whitney Alford and Kendrick Lamar have been together for more than ten years. Both of them have watched each other grow into the adults they are today and have spent so much time together. Yet, they are not married, and this comes as a surprise to many.
Lamar only proposed to Alford in 2015, and it was a very private moment for both of them. The public found out that the couple had gotten engaged when, in March 2015, Whitney was photographed with an engagement ring on her finger. This sparked rumors and speculations that were finally cleared in April by Lamar when he was a guest on the radio show The Breakfast Club on Power 105.1.
The Couple Has Two Kids Together 
The rapper, who is notoriously poetic, has referred to Whitney Alford as being more than just his girlfriend, calling her his best friend who had been there for him since day one. The couple is very private about the workings of their relationship and has not spoken about why they have yet to get married despite the many years they have spent together. 
However, in 2019, they welcomed their first child to the world. Like all aspects of their life, this is another part they are keeping secret as there is no information available on their daughter or the second child they also welcomed together after the birth of their daughter. 
Whitney Alford has a Degree in Accounting
After high school, Alford was admitted to the University of California. At the school, she studied accounting, although she always had a feeling that a career in accounting was not what she wanted from her life. When she graduated in 2004, Alford was certain that becoming a practicing accountant would stifle her creativity. 
Alford hails from a family of beauticians and aestheticians. As a kid of twelve years old, she learned how to style and braid hair. So, when she was faced with deciding what career path to take, she decided to join the family occupation in beauty. She had some experience from braiding hair while she helped members of her family who worked in the hair and beauty business.
With the knowledge she had, Whitney Alford started to work on the sets of music videos, doing hair and makeup. However, it was predominantly for male artists. The motivation for her career was that she was comfortable with it and enjoyed what she was doing. To authenticate her skills, Alford enrolled at the Make-up and Designory, which is located in Burbank, California. When she was done at beauty school, Whitney decided to take the next step that would establish her in her field. She got licensed. 
Whitney has proven herself to be a talented aesthetician. The work she has done has been featured in a number of publications, including Ebony, Rolling Stone, Billboard Magazine, and Reebok. As an aesthetician, Whitney Alford does regular make-up and SFX makeup, skincare, and hair styling. In the industry of beauty, she is not known as Kendrick Lamar's partner but is respected for her art and work.