The Nigerian entertainment industry has grown in leaps and bounds over the years. Gone are the days when being a comedian is synonymous with poverty as comedy has become a rewarding career choice and keeps going to higher levels. While things in this industry might be understated for many reasons, the world has come to know that it's actually a gold mine. As such, some of the richest comedians in Nigeria make much more than we can imagine, they are billionaires with bragging rights.
Meet The Richest Comedians In Nigeria Right Now
Although a herculean task to ascertain the actual net worth of comedians in Nigeria – as there is no standard financial analysis platform they all belong to that can help do the math, this list has been put together after assessing their assets and the level of influence they exert. So, here is your list of the richest comedians in Nigeria currently:
1. Ali Baba – Atunyota Alleluya Akpobome
Net Worth: N3.2 Billion
Age: 58
Active Since: 1991
Other Sources of Income: Acting, Master of Ceremonies
Best Known For: January 1st Concert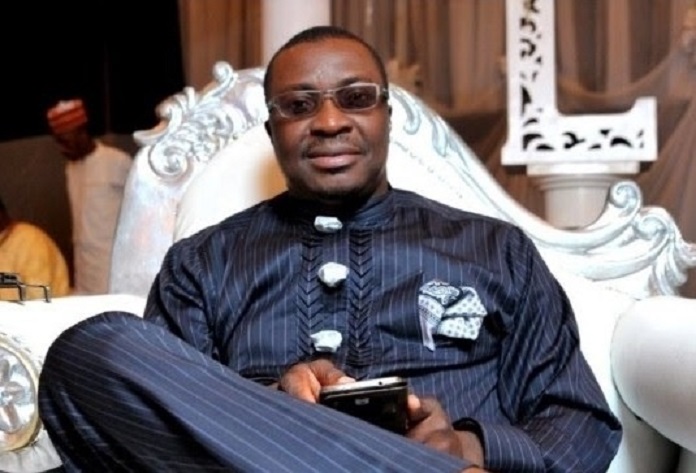 Ali Baba as he is popularly known is one of the founding fathers of comedy in Nigeria. When he ventured into the industry, he had little to look up to in Nigeria for stand-up comedy but he persevered to professionalize his skills and has been able to carve out a niche for himself as an innovator and comedian for corporate and non-corporate events. He has also served as a Master of Ceremony at many events and featured in a handful of movies.
Awards/Recognitions
There is no doubt that Ali Baba has helped reshape the face of the Nigerian comedy industry which is evident from the massive crowd that is usually present at his comedy shows across the country. For his continued hard work, he has received countless awards and recognition both in Nigeria and the world. Some of them include:
A Johnnie Walker 'Striding Man' Society induction in 2009 – The organization recognizes men who have achieved great strides in their chosen fields and motivate, as well as encourage others.
The first Nigerian comedian to ring the Year-End Closing Bell of the Nigerian Stock Exchange in 2012.
Special Marshal of the Federal Road Safety Corps.
A CNN (African Voices) feature in 2015 where he discussed his goal to professionalize and gain acceptance for Nigerian comedians.
Recipient of the Paul Harris Fellowship by Rotary International for his contribution to the Nigerian Comedy industry in April 2018.
2. AY – Ayodeji Richard Makun
Net Worth: N2.5 Billion
Age: 52
Active Since: NA
Other Sources of Income: Acting, radio and TV presenter, writer, producer, and movie director
Best Known For: AY Live & AY Comedy Skits
AY first came into the spotlight during the time he served as the personal assistant and event manager to the comic icon, Alibaba. He later went on to pen down "A.Y Wire" as a guest columnist in The Sun (Nigeria) and Gbenga Adeyinka's "Laugh Mattaz". After learning enough to make a way for himself in the industry, he ventured out on his own and there has been no turning back for him.
The comedian has grown to become the 2nd richest Nigerian comic star by his venture into a number of things. He is the host of the A.Y Live Shows and A.Y Comedy Skits. His dedication to these projects has made some media outlets rank him as the best comedian in Nigeria. Interestingly, his AY Live Show not only promotes his own brand but also gives the opportunity for other upcoming comedians to see the limelight.
Awards/Recognitions
Ayo is also notable for winning several top awards as an entertainer, as well as being recognized at both the local and international levels for his contributions to entertainment. Some of the awards he has won include:
Comedian of the year: National Daily Awards in 2008
Comedian of the year: Mode Men of the year Awards in 2008
Comedian of the year: Nigerian Entertainment Awards in 2008
He was made a U.N Peace Ambassador in 2009
The most creative Entrepreneur of the year by Creative Entrepreneurs Association of Nigeria (CEAN) in 2013
A.Y Live won the Best Event: NELAS Awards 2018, United Kingdom
3. Basketmouth – Bright Okpocha
Net Worth: N2.1 Billion
Age: 45
Active Since: 2000
Other Sources of Income: Acting, Music, Master of Ceremonies
Best Known For: My Flatmates, Papa Benji, Basketmouth Uncensored
Years of consistency are what gave Basketmouth all the successes he enjoys today. He didn't officially become a household name until after he was introduced to Opa Williams by Alibaba. Opa went on to feature him in the legendary, Night Of A Thousand Laughs, and the rest became history.
Over the years, he became very popular for making funny faces and remains one of the most creative comedians of his time. Notably, Basketmouth has successfully organized the popular stand-up comedy concert, Basketmouth Uncensored across the globe. He also organized the comedy challenge on Instagram, called the #TwoThingsChallenge which went viral. More so, he has worked with several internationally acclaimed comedians like Trevor Noah, Red Grant, Jeff Ross, Melanie Comarcho, Hanibal Buress, Aires Spears, Robert Powell, Deray Davis, and Tony Roberts amongst several others.
Basketmouth is interested in music as much as he is interested in comedy. In 2014, he launched a record label which he called Barons World Entertainment. In November, he has gone ahead to release a highlife album titled 'Yabasi' and a soundtrack for the movie Papa Benji. His album featured popular artists like Waje, Flavour, Bez, Ladipoe, The Cavemen, Duncan Mighty and BOJ
Awards/Recognitions
4. I Go Dye – Francis Agoda
Net Worth: N2 Billion
Age: 44
Active Since: 1991
Other Sources of Income: Writing, Motivational Speaking
Best Known For: "Igodye Standing"
I Go Dye is a prolific comedian who has remained the toast of the comedy industry for several years now. He started his comic stints during his college days and continued to toe that path after the completion of his education. He has had the privilege to entertain governors, presidents, and diplomats both home and abroad. I Go Dye performed at the 2018 National Council of Nigeria Traditional Rulers which was held in Port Harcourt with The Sultan of Sokoto, Alhaji Sa'ad Abubakar III, Ooni of Ife Adeyeye Enitan Ogunwusi, and many others in attendance.
Awards/Recognitions
African Best Comedian
The Nigeria Best Comedian Award (NEA AWARD)
The Nigerians in Diaspora Organisation of Europe-SPAIN Award – given to him for his contribution to Nigerian culture and art
Delta Role Model Award
United Nations Millennium Development Goals Ambassador
United Nations World Habitat Ambassador
5. Julius Agwu
Net Worth: N1.5 Billion
Age: 50
Active Since: Unknown
Other Sources of Income: Acting, Music, Master of Ceremonies, Entertainment Consultant
Best Known For: Producing comedy shows like Crack Ya Ribs, Laff 4 Christ's Sake, and Festival of Love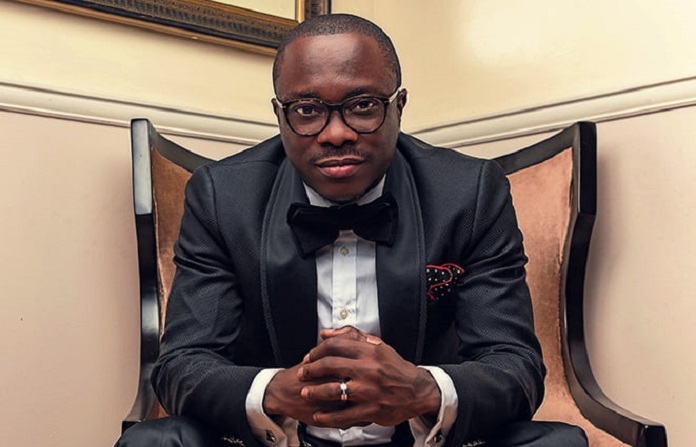 Agwu started out as a stage actor in Port Harcourt where he grew up before venturing into comedy. However, apart from being one of the most successful comedians in Nigeria, it is obvious that Julius Agwu is a smart businessman. Many people may not know that he is the MD/CEO of Reellaif Limited – a notable music and movie production company.
According to several sources, his combined success in the movie industry, music, and comedy in Nigeria is unrivaled by any other artiste to date. He is credited for creating a genre of music in Nigeria known as "Musicomedy" and became the first comedian to release a comedy album in the country.
After conquering the home terrain, Julius Agwu took his rib-cracking comedy show to different parts of the world, including Atlanta, London, Maryland, among others.
Awards/Recognitions
In 2012, Julius Awgu bagged the African Achievers Awards held in London on Wednesday, February 22, for his contributions to the development of the entertainment industry in Africa.
He was given honorary citizenship of the City of River Dale in Atlanta Georgia by the Mayor of River dale in the USA in 2015.
The 19th African Film Awards in 2015 awarded him with double honors – his company Reellaif Limited was recognized for its contribution to entertainment locally and internationally
6. Teju Babyface – Gbadewonuola Olateju Oyelakin
Net Worth: Over N1 Billion
Age: 44
Active Since: 1998
Other Sources of Income: Acting, Writing, Talk Show Host
Best Known For: The Teju Baby Face Show
The award-winning comedian has achieved good success in the Nigerian comedy space. He has been credited with giving Nigeria its first Late Night Talk Television when he launched the Teju Babyface Show in 2010. Notably, he has played host to celebrities and various personalities on this show.
He has also written two very successful books: 'Secrets of the Streets: 23 Secrets for Achieving Success with Talent' (2017) and 'Forget Principles, Find a Mentor: How to Connect with the People Who Will Help You Get From Where You Are to Where You Need to Be in Life' (2018).
Awards/ Recognitions
Teju is a United Nations Sustainable Development Goals Ambassador for Nigeria with a focus on Decent Work & Economic Growth.
7. Okey Bakassi – Okechukwu Anthony Onyegbule
Net Worth: N800 Million
Age: 53
Active Since: 1995
Other Sources of Income: Acting, Writer, Producer, M. C, Politician
Best Known For: Night of a Thousand Laughs
Okey Bakassi is one of the few veteran comedians who has been praised for being active and undeterred when there was hardly any "good" money in the Nigerian comedy industry space. This is because he always had the desire to be an entertainer since his college days at Rivers State University of Science & Technology. His efforts and patience seem to have paid off as he has gained lots of recognition and wealth over the years.
Aside from his great strides as a comedian, Okey Bakassi is also a seasoned actor who has featured in several Nollywood productions. More so, in 2008, he took time off the big screen to serve his fatherland as the Senior Special Adviser on Entertainment Matters to the past Imo State Governor, Ikedi Ohakim.
Awards/Recognitions
Although Okey Bakassi has not bagged any notable award for his comic work, in 2014, he received the "Best Actor in a Leading Role (Igbo)" award for his role in Onye Ozi. This award was given to him by the Best of Nollywood Awards.
8. Bovi – Abovi Ugboma
Net Worth: N600 Million
Age: 44
Active Since: 2007
Other Sources of Income: Acting
Best Known For: Bovi Man on Fire, The Bovi Ugboma Show
Ugboma is popularly known by his stage name "Bovi" and his naturally humorous character is what has endeared him to many. He hardly faced any tough time rising to fame ever since he came into the Nigerian comedy space because of his impressively unique character and comedy style. Bovi actually began his career in entertainment in April 2007 after starring in Extended Family, for which he is credited as the writer and producer. The show became a hit and by 2008, Bovi was already an emerging force in comedy shows and events throughout Nigeria.
His big break as a stand-up comedian eventually came with his outstanding performance in Night of a Thousand Laughs organized by Opa Williams. In 2013, he had his first stand-up special – Bovi – Man on Fire held at the prestigious Eko convention center. He would go on to stage the sequel in 2014 which featured international superstars like Ashanti and Ja Rule. Bovi has taken the show to several cities in the United States, Toronto, Melbourne, and London.
Awards/Recognitions
The comedian's prowess has been recognized in many capacities as he has been given countless opportunities to host prestigious shows and awards. He has also been nominated for several AMVCA Awards, including in the category of Best Actor in a Comedy Film for It's Her Day.
9. Gbenga Adeyinka
Net Worth: N500 Million
Age:55
Active Since: 1991
Other Sources of Income: Writing, Acting, Radio and TV presenter, MC and Farming
Best Known For: Laffmattazz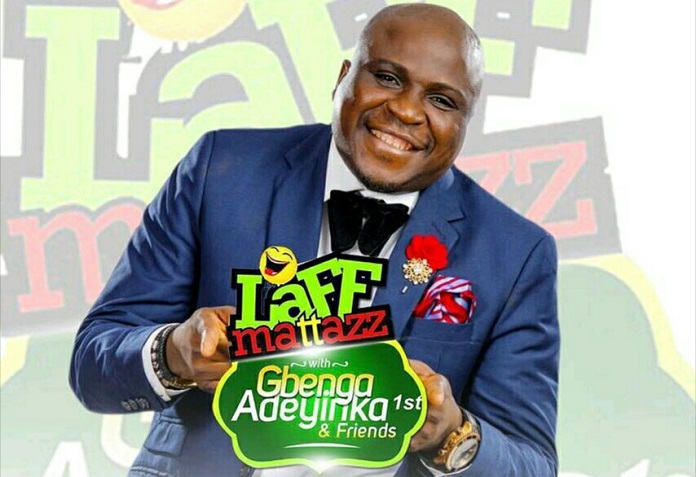 A graduate of English from the prestigious University of Lagos, Gbenga Adeyinka has definitely worked in different capacities over the course of his career. He has anchored television programs for AIT, Galaxy TV, MBI, and also Africa Magic on DSTV. He was launched into the limelight after his promo for the 'Star Game Show' and there has been no looking back for him.
The CFR (Comedian of the Federal Republic) who is now known as GCON (Grand Comedian of Nigeria) is quite popular for his parody type of comedy. His popular comedy show Laffmattaz has earned him a massive audience over the years.
Awards/Recognitions
The versatile comedian is known to be a multiple-award winner but no mention is yet to be made about these awards.
Gbenga has also gained a lot of recognition for his ability to speak various Nigerian languages, serving as the anchor of several events and weddings both in and outside Nigeria.
10. Gordons – Godwin Komone
Net Worth: N400 Million
Age: NA
Active Since: 2005
Other Sources of Income: Music, Television Host, M. C, Acting
Best Known For: Gordons Comedy Clinic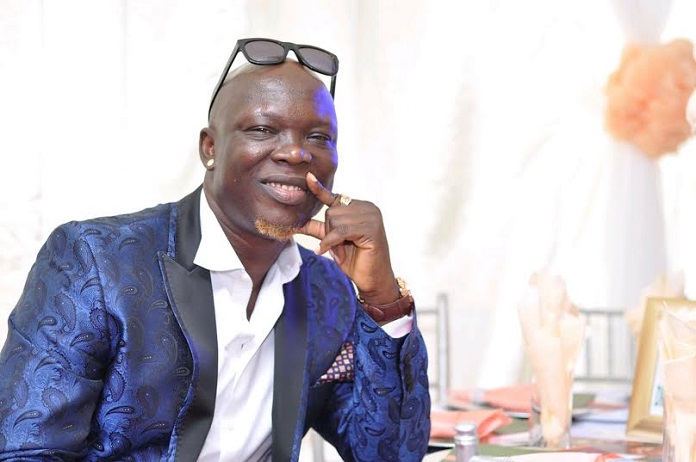 Opa William's Night of a Thousand Laughs comedy show blessed Nigerians with several talented comedians of which Gordons is among them. He quickly rose to fame after dishing out some rib-cracking jokes at the popular comedy show and has kept on grinding since then. Before fame, Gordons worked as a comedian right from his university days. He worked as an MC and was involved in several shows and events held on the campus of Delta State University in Abraka where he attended.
In 2005, he traveled to Lagos to do an album, and the songs attracted lots of attention. However, he credits Basketmouth for his current success, as well as the opportunity to anchor the popular Christian music concert The Experience.
Awards/Recognitions
Gordons has won several awards in the course of his career in entertainment, including Best Standup Comedian in Nigeria at the Nigeria Entertainment Awards.
11. Akpororo – Bowoto Jephthah Oluwatiseyifumi Tanimola
Net Worth: N350 Million
Age: 33
Active Since: 2008
Other Sources of Income: Acting, Music
Best Known For: Akpororo vs Akpororo
Akpororo started off as a local gospel musician until 2008 when he participated in the National Comedy Challenge by Opa Williams and then went on to win the Calabar zone of the competition. This was the beginning of his career in comedy which saw him relocate to Lagos in 2009 to contest in the AY's Open Mic Challenge. He came second on his first try and won the competition on his second try.
However, it's his performance at "Basketmouth's Laff and Jam" show in 2013 that finally shot him to the limelight. By August 2014, he staged the maiden edition of his first major comedy show Akpororo vs Akpororo at the Shell Hall, MUSON Centre. The show was a hit with attendance and performance by notable musical acts and comedians. Akpororo has also delved into acting, appearing in a handful of hit films like Headgone and The Antique.
Awards/Recognitions
Akpororo won the Naija FM Comedy Award for Best Comedian of the Year in 2014.
He earned 3 nominations at the 2015 Golden Icons Academy Movie Awards for his appearance in Headgone.
12. Buchi – Onyebuchi Ojieh
Net Worth: N350 Million
Age: 44
Active Since: 2008
Other Sources of Income: Acting, Music composer, and Writing
Best Known For: Night of A 1000 Laughs
Buchi got into stand-up comedy officially in 2008 but since the '90s, he has been involved in comedy as a secondary school student and as of then, it was seen as "mock news". His style of comedy requires him to always think fast on his feet and be creative and education has given him an edge to achieve this feat (he studied law at the Ambrose Alli University).
It is reported that during his early years, comedian Tee-A helped him to get into the limelight as he invited him to his show Tee-A Live N Naked. It was at this show that he met other comedians, like Ali Baba and Opa Williams, who then gave him a spot on the Night of A Thousand Laughs show. Since then, Buchi began to perform alongside the likes of Bovi, I Go Dye, and Basketmouth.
Awards/Recognitions
Youth Award Comedy of the year
Standup Comedian of the year
13. Mark Angel & Emmanuella
Net Worth: Over N500 Million
Age: 32 and 13
Active Since: 2013 and 2015
Other Sources of Income: Scriptwriting, video production, YouTuber
Best Known For: Mark Angel Comedy series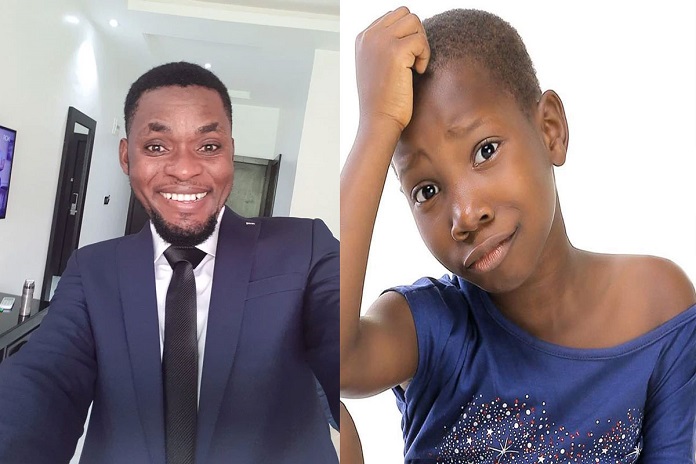 Mark Angel and Emmanuella have revolutionized social media in Nigeria. The duo has shown how much talent and hard work can change the fate of anybody. They became popular after Mark Angel began to post their comedy series of shorts videos on YouTube. The videos often feature people from his neighborhood and kid comedians like Emmanuella Samuel who is also his niece and her cousin "Aunty" Success.
With their consistent comedy skits which they drop on their official YouTube channel, their channel has been able to gather over 7 million subscribers and is the most viewed channel in Nigeria. The pair also signed a very lucrative deal back in 2018 for Emmanuella's appearance in a Disney Film.
Awards/Recognitions
Mark Angel's YouTube channel was the first African comedy channel to reach one million subscribers.
YouTube awarded Emmanuella with the Top Subscribed Creator Award in 2016 during the inaugural ceremony of the Sub-Saharan African YouTube Awards.
Emmanuella has been named the Best New Comedienne & Princess of Comedy.
She is a winner of the G-Influence Niger Delta Special Talent Award.
14. Broda Shaggi – Samuel Animashaun Perry
Net Worth: N70 Million
Age : 30
Active Since: 2018
Other Sources of Income: Acting, Music
Best Known For: Comedy Skit- Jesus appeared in Mushin
Broda Shaggi's interest in acting started at a young age and this was due to the influence of his father who was a drama teacher. Even though he had begun to gain little recognition while he was a Creative Arts student at the University of Lagos, his big break came in 2018 after he posted the Jesus appeared in Mushin video skit. The video went viral and shot him into the limelight. He quickly followed up with a launch of his YouTube channel.
With several rib-cracking skits, his followership grew exponentially and he began to get endorsement and advertising deals. The "Number 1 fine boy Agbero" as he refers to himself is definitely one of the young generation comedians that the "internet made". More so, he has featured in movies like Ghetto Bred (2018), Aiyetoro Town (2019), Fate of Alakada: The Party Planner (2020), Namaste Wahala (2020).
Awards/Recognitions
He has won the Lord's Dry Gin Creative Arts Award
He has won a Headies Award
15. Mr Macaroni – Debo Adebayo
Net Worth: N50 Million
Age: 31
Active Since: 2014
Other Sources of Income: Acting, Script Writing, Content Creator, Producer
Best Known For: Mr. Macaroni sugar daddy series
It is difficult to deny the immense talent and creativity of the popularly known Mr. Macaroni. He is a super-talented young comedian gifted to the Nigerian entertainment scene by the internet. He is known for making funny skits out of portraying a typical irresponsible and rich Yoruba man or an adulterous rich Nigerian man. Mr. Macaroni has come to be known with his signature 'ooin you're doing well' phrase.
Even though he has been acting for several years, he came into the limelight after starting a series of comedy skits where he usually plays the role of a sugar daddy, looking for a side chick and it is always full of adventures.
Awards/Recognitions
16. Lasisi Elenu – Nosa Afolabi
Net Worth: N76 Million
Age: 32
Active Since: N/A
Other Sources of Income: Acting, Music, Compere
Best Known For: MAMA & PAPA GODSPOWER
Lasisi Elenu has literally shown the whole world that a combination of Snapchat filter and a highly creative mind might just be all that one needs to become a successful comedian. He has grown to become one of Africa's most popular influencers, especially for his skits with a 'wide mouth' disguise filter and voice for comic effects.
It is not known when Lasisi actually started his comedy career but he came into the spotlight sometime in 2017. Since then, the young comedian has gone on to hone his craft so well that he is one of the richest in the Nigerian comedy space.
Awards/Recognitions
In 2018, Lasisi was nominated for The Future Awards Africa Prize for Comedy.
He was named one of Nigeria's Top 25 Under-30 Nigerian Superstars in March 2020.
17. Frank Donga – Kunle Idowu
Net Worth: N40 Million
Age: NA
Active Since: 2013
Other Sources of Income: Acting, Journalism, Photography, Filmmaking
Best Known For:  The Interview web series
When it comes to making rib-cracking comedy skits with a very straight face, Frank Donga currently stands out as one of the best in Nigeria. After several years of working as a journalist, he decided to try his hands again at comedy. He rose to fame after the web series The Interview became popular. It showed on NdaniTV and is about an unassuming job-seeker.
Awards/Recognitions
Frank Donga was nominated for Best Actor in a Comedy in the Africa Magic Viewers Choice Award in 2015.
He has won the award for Best Actor at the 2018 African Film Festival.
18. Maraji – Gloria Oloruntobi
Net Worth: N40 million
Age: 26
Active Since: 2015
Other Sources of Income: Content creator
Best Known For: Lip Synching videos
Maraji has been able to achieve a commendable level of success as a female comedian in Nigeria. She is currently one of the few young generation comedians who have deployed technology and the popularity of social media apps to advance their artistry and carve out a niche for themselves in a very dynamic industry. She actually started her career in entertainment by making lip sync videos and miming songs. She mostly role-plays in her comedy skits and switches between accents and vocal pitches to suit each character she plays.
Awards/Recognitions
In 2017 and 2018, she was nominated for Prize for Comedy at The Future Awards Africa.
She has been nominated for Comedy Act of the Year at the 2018 City People Music Awards.
19. Josh2funny – Josh Alfred
Net Worth: N40 Million
Age: 32
Active Since: 2016
Other Sources of Income: Acting
Best Known For: #Allmyguysareballers, #Dontleavemechallenge
The name "Josh2funny" is very apt in describing this incredibly crazy young comedian. He made a skit in 2016 — it was a short dry humor video in which he comically slapped his friend into a state of perpetual confusion. Since then, he has evolved his brand of comedy with the creation of multiple characters. The most popular of them is Mama Felicia, which was his first character where he depicts a traditional Igbo woman. He also does the audition series, a re-enactment of talent show auditions, which has spawned various characters and mirrors the relentless young Nigerian quest for fame.
In the pandemic-ridden 2020, when people occupied themselves with diverse social media challenges, one of Josh2funny's characters attained widespread prominence with the #DontLeaveMe hashtag. The challenge features a witty display of puns that features a hype-man yelling "don't leave me" at the end of every wordplay. The challenge went viral and amassed over 300 million views on Tiktok.
Awards/Recognitions
Josh2Funny received recognitions from Time and CNN for his #DontLeaveMe challenge
He was interviewed on the foremost Nigerian entertainment show in 2020
The comedian is a recipient of the Headies Award
He was nominated for the GAGE Awards in 2020
20. Taaooma – Apaokagi Adedoyin Maryam
Net Worth: N20 million
Age: 24
Active Since: 2015
Other Sources of Income: Social media influence, cinematographer
Best Known For: African Parents Skits
Taaooma started her online comedy career in 2015 after convincing her then-boyfriend and now fiance – Abdulaziz Oladimeji, to teach her the basics of video editing. She set to work and churned out videos, gaining some attention in 2016.
However, her rise to stardom came in 2019 with a hilarious skit based on African parents, taking their children to school. More so, her comedy skits are mostly centered around exposing African mothers and their unique manner of disciplining children with a brain-resetting slap.
Awards/Recognitions
Asides from several mouth-watering endorsements, some of Taaooma's recognitions include:
Being part of 2020, The Future Awards Africa: Class for the prize of content creation (YouTubers, Vloggers).
She was ranked 8th in The 100 Most inspiring women in Nigeria by The Guardian in 2020.
Taaooma was featured in the popular entertainment show JARA in 2020.
Five Upcoming Comedians to Watch for
When it comes to the entertainment industry, the list of those who always know how to make people laugh hardly comes to an end. Here are other notable comedians in the Nigerian entertainment industry you should watch out for:
Akanm d Boy
Chief Obi
Ogbeni Adan
Oluwakaponeski
Mc Lively