Africa has proven to be one of the continents of the world that has the fastest-growing economies. Every day, Africa continues to give birth to new and vibrant businessmen that are set to transform the economy of this wonderful and rich continent. At the moment, there is a rising number of young Africans who are building fast-growing companies in food manufacturing, engineering, technology, hospitality, and any other industry you can think of. They are creating wealth as well as jobs, paying taxes, igniting the entrepreneurial spark among their peers, and most importantly, playing vital roles in the continent's economic transformation. Ask these young Africans how they got to where they are and they'll tell you it's just hard work, and I fully agree with them. This is a wonderful opportunity for you to get to know these young and very promising sunbeams in Africa. Who knows, just knowing them could go a long way to help you become one soon.
1. Sangu Delle – Ghanaian
CEO, Golden Palm investments
Sangu is a 28-year-old vibrant and very influential Ghanaian entrepreneur. He is the brains behind Golden Palm Investments, Ghana. A holding company that invests in early-stage venture and growth capital financing across Africa, particularly in real estate, healthcare, agribusiness and technology. The GPI has backed startups such as SOLO Mobile in Nigeria, mPharma in Ghana and Stawi Foods in Kenya. In healthcare, he and his team have built a successful chain of hospitals in Ghana, which they hope to expand into the region. He graduated from the Havard Business School and is currently running an MBA in the Havard Law School. He is a fast rising entrepreneur with great and enviable business initiatives and passion towards bringing about significant changes in the life of Africans.
2. Ally Edha Awadh – Tanzanian
CEO, Lake Oil Group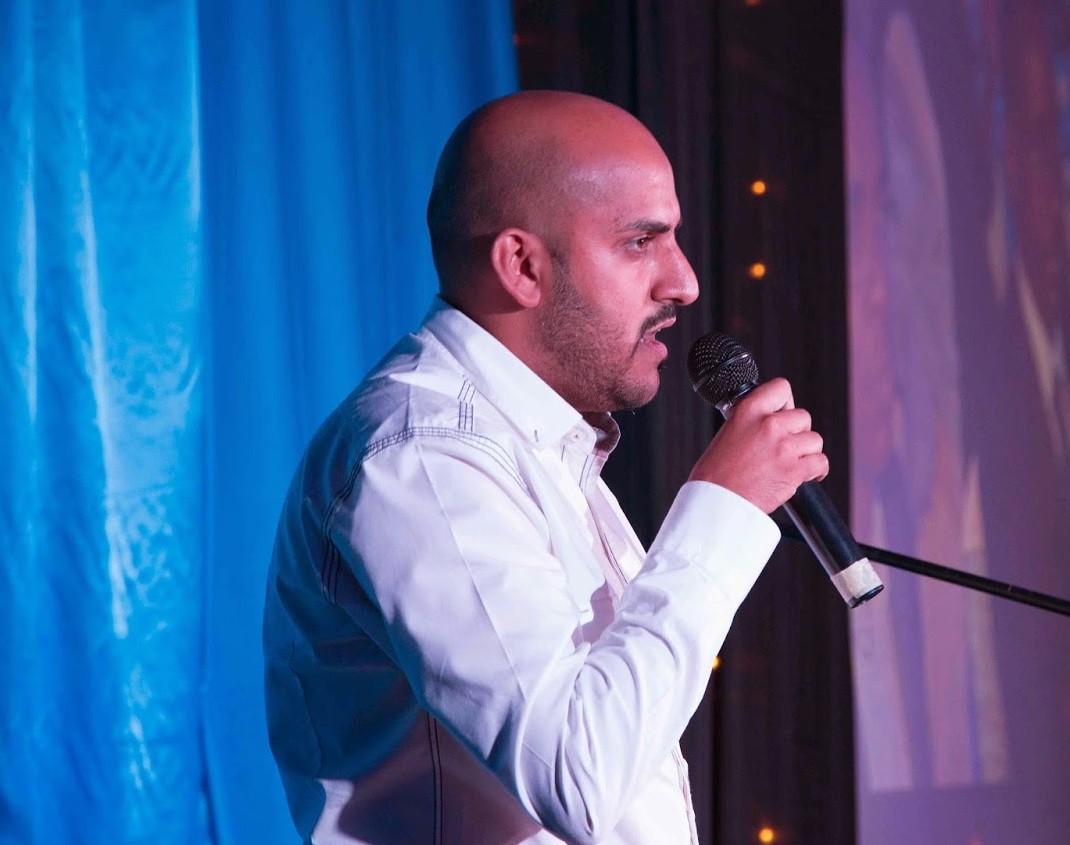 Lake group of companies, founded by Ally Edha Awadh was registered in the year 2005 and commenced its operations in March 2006 in Dar Es Salaam, Tanzania, just as an Oil Marketing Company. Lake group owns Lake Oil Ltd, Lake gas ltd and Lake trans ltd, Gulf premix ltd. Lake group also entered into Cylinder manufacturing. It is now one of the 5 largest distributors of petroleum products in Tanzania and exports to neighbouring countries including DR Congo, Zambia, Burundi and Rwanda. The company also has a 35 million-litre storage depot at Kigamboni, Dar es Salaam and another depot in Mbeya, a commercial city in the country's southwest region. The transport/haulage arm of the company, Lake Trans, owns and operates close to 500 trucks and serves as a regional contractor for commodities giants like Trafigura and Augusta. Lake Oil Group's revenues for 2013 were $600 million. This young and vibrant entrepreneur, Ally Edha Awadh is just 32 years old.
You may also like: Top 10 Largest Economies in Africa
3. Isaac Oboth – Ugandan
CEO, Media 256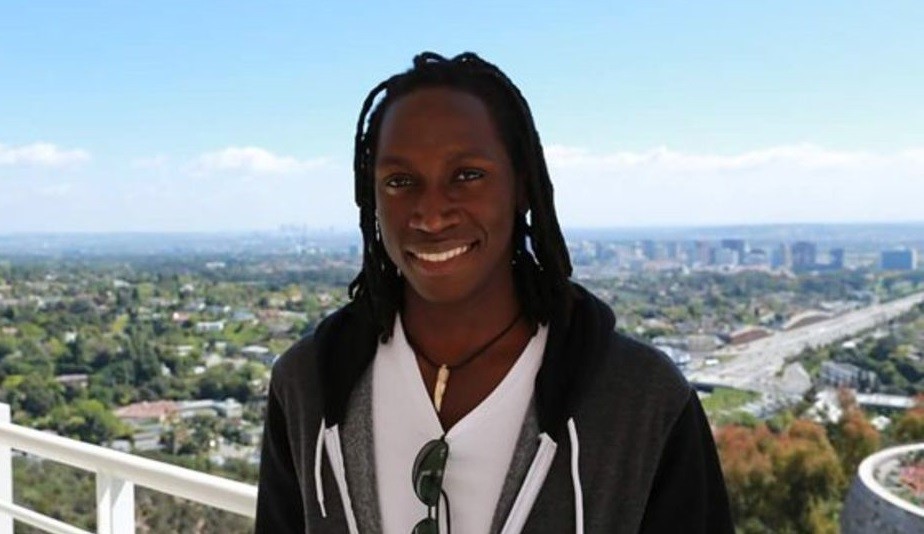 Media256 Ltd was started in 2010 by Isaac Oboth. The 26-year-old is the CEO of his own successful film production company, having risked it all by quitting university to start Media265. Orphaned at a young age, Isaac learned early on the importance of making a living by creating opportunities. After being disappointed by the work of a local videographer contracted by his classmates, he decided to "do it better" and go into film production. Completely self-taught, he started by watching online video tutorials for hours on end at a local internet café and ultimately founded Media256, a film and video production company. Now, Media256 has a client list that includes Coca-Cola, UNDP, USAID, the Ethiopian Commodities Exchange, Marie Stopes International, the African Leadership Network, and the African Leadership Academy.
4. Adii Pienaar – South African
Co-founder, Woothemes
Adii Pienaar, 29, was one of 3 co-founders of Woothemes, a company that designs and develops customizable commercial themes and plugins for WordPress. He and his partners saw the need for slick, professionally designed WordPress themes with advanced functionality. Adii and Mark had been developing blogs for their own clients, experimenting with different designs and features and learning how to make WordPress look awesome, and so they founded WooThemes with the dream of sharing this awesomeness with a broad audience.
Adii built the business with a bootstrap budget, and the company today generates over $3 million in annual revenues from the sale of its themes. Pienaar has since exited the company; he now runs PublicBeta, a service that allows successful entrepreneurs to transfer knowledge to new startups. In 2013, the company turned over more than $2 million that financial year, with Entrepreneur magazine estimating 20% of the web was powered by their software.
See also: 20 Richest People of All Time
5. Uche Pedro – Nigerian
CEO, Bellanaija
Uche Pedro is a 32-year-old Nigerian entrepreneur, who is the founder of Bellanaija, an entertainment, fashion and lifestyle website. She is one of the most popular bloggers in Nigeria, and her site which she created in 2006, has grown to become one of the hottest destinations for celebrity news and fashion trends on the Internet, attracting more than 10 million page views per month.
6. Nick Kaoma – South African
CEO, Head Honcho Clothing
Nick Kaoma is the CEO of the leading street-wear clothing label, Head Honcho Clothing in South Africa. He decided that acquiring a certificate in Accounting was nowhere as exciting as actually plunging headfirst into building his clothing empire. Nick is one of the young African Entrepreneurs who started right from the scratch. This 29-year-old South African had nothing at the onset but serious determination and it paid off handsomely as Head Honcho is now heading the pack in street-wear fashion in South Africa, with collaborations with brands such as Miller and Play, and was the first local brand to be stocked in Shesha and Sport scene outlets all over the country and in other African countries like Nigeria and Zambia.
7. Stephen Sembuya – Ugandan
Pink Food Industries
Sembuya, 28, is the founder and CEO of Pink Food Industries, one of the fastest growing convenience foods manufacturers in Uganda. The PINK FOODS IND which Sembuya started in 2011 is one of the region's pre-eminent branded food businesses. They produce some of the best known and loved sweets and snacks, with products ranging from biscuits, non-dairy creamers, chocolate, cornflakes and cocoa powder. Their portfolio of brands remain unrivalled and has continued meeting consumer needs and includes such favourites as Aby aby's, Chela's, etc.
"PFI holds leading or strong position in its core markets in Uganda, Kenya, Tanzania, Rwanda, Burundi, Sudan, and Congo. Moreover, our brands and products have global appeal. We have a rapidly growing international business unit serving consumers from within the region and beyond", he said.
8. Edose Ohen, Nigerian
Founder, Alfa O & O Networks; Glazed the Doughnut Cafe
Edose Ohen, who earned his MBA from the C. T. Bauer College of Business at the University of Houston in 2013, is banking on it. He is the founder of Alfa O & O Networks, a fixed wireless internet service provider focused on connecting homes in Benin City, Edo State Nigeria to the Internet in order to reduce the digital divide. He also opened a gourmet doughnut café on August 29, with a soft opening on July 26 in Houston, US. Ohen came across the idea of a gourmet doughnut shop after seeing a news segment featuring a well-known Seattle café that helped in starting the gourmet doughnut trend. He continued his research by visiting America's top gourmet doughnut locations before returning to Houston.
"I realized there's a distinct trend for gourmet Doughnut shops," Ohen said. "We don't have that in Houston, and Houston's the next global city. I wanted to be the first person to do it." He said.
This later investment is really making waves and being Houston's first 24-hour gourmet doughnut café, it is set to pull in revenues of about $1.2 million dollars this year.
9. Clarisse Iribagiza – Rwandan
CEO, Hehe Ltd
Clarisse Iribagiza is the CEO of HeHe Limited, a leading mobile technologies Company founded in 2010, Rwanda. HeHe Ltd is now at the forefront of the mobile technological revolution, providing powerful new ways for businesses and organizations to reach their audience faster, conveniently and yet remain affordable. The 26-year-old lady studied Computer Engineering and Information Technology at the Kigali Institute of Science and Technology. In 2011, she together with other young ICT entrepreneurs launched The iHills, Rwanda's tech start-up network, founded on the simple premise that Rwanda can be the birthplace of the next big thing in technology.
The iHills continues to provide mentoring, access to finance and markets for tech start-ups in Rwanda. Clarisse Iribagiza rose to fame in 2012 after hitting a jackpot of $50,000 grant from Inspire Africa, a sub-regional TV entrepreneurial contest. HeHe Ltd has grown to become an IT solution lab with a clientele that includes a number of government agencies.
10. Julie Alexander Fourie – South Africa
CEO, iFix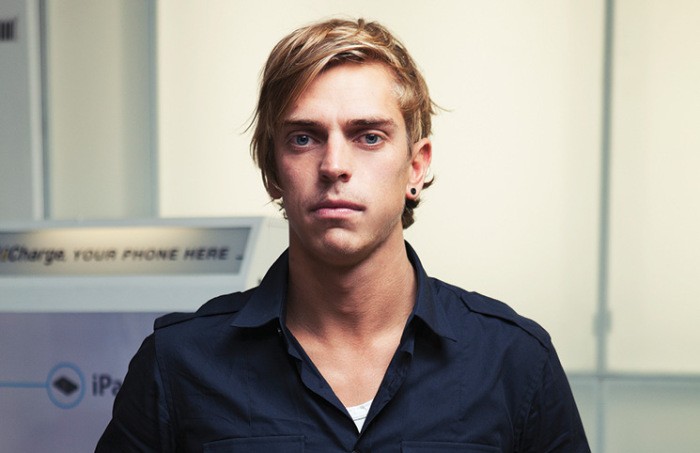 Fourie is the founder of iFix, which repairs and services all Apple products and Samsung Smartphones. iFix has branches in Johannesburg, Cape Town and Durban. Presently, Julie Alexander Fourie's company has an employee base of 40 people who provide services for about 4,000 clients on a monthly basis. Fourie is the founder of iFix,  a company that is responsible for the repair and servicing of Apple products. Fourie started the company in 2006 from his dorm room at the University of Stellenbosch, helping colleagues and friends repair broken and faulty iPods and computers. There are iFix branches in Durban, Johannesburg, Durban and Cape Town. Alexander is just 26 years old.
11. Ronak Shah – Kenyan
Kronex Capital Ltd
Shah, a 26-year-old Asian-Kenyan, is the founder of Kronex Chemicals Ltd, a fast-growing manufacturer of low-cost household cleaning products. Shah founded Kronex in January 2013 and the company has two products- a dish-washing liquid and a multi-purpose detergent, both of which are gaining market share among Kenya's lower middle-class.
Also Read: 21 Self Made Billionaires Who are College Drop Outs
12. Eric Kinoti – Kenyan
CEO, Shades System East Africa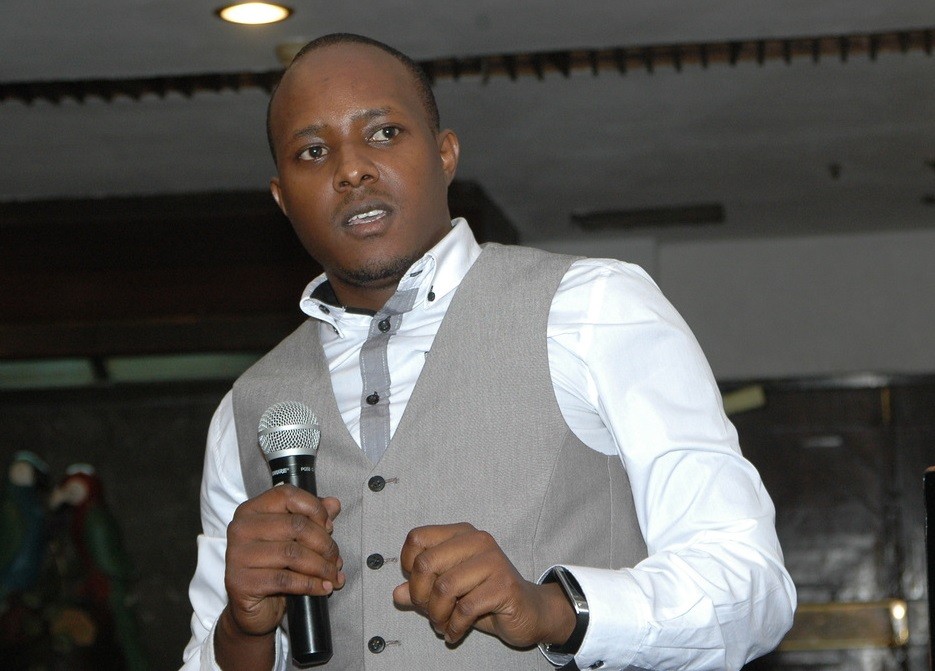 Eric Kinoti is a 30-year-old Kenyan entrepreneur who founded Shades System, East Africa which is located in the capital city of Kenya, Nairobi. Shades System is a company that manufactures and exports military and relief tents, branded gazebos, restaurant canopies, car parking shades, marquees, luxury tents, wedding party tents canvas seats and bouncing castles across the region. The company has a full-time staff strength of 18 and has grown to yield an estimate of $1 million revenue per annum. Eric's firm is majorly patronized by non-governmental and humanitarian organizations, and their major export targets are Somalia, Rwanda and Congo.
13. Christian Ngan – Cameroonian
CEO, Madlyn Czalis
Christian Ngan is a 32-year-old entrepreneur, businessman and financier in Cameroon who owns Goldsky Partners and Madlyn Cazalis Group, which has interests in the organic cosmetic industry. The company designs, manufactures, transports natural beauty products and operates in Central Africa with more than 50 distributors (chemist stores, beauty institutes and retail outlets). Mr. Ngan is the first Cameroonian businessman to ever being listed in a Forbes list. He was listed in The Choiseul 100 Africa: Economic Leaders for Tomorrow, listed by Young People in International Affairs (YPIA) in the "Top 35 Africans under 35 in 2014" and nominated Young Business Leader of The Year, West Africa by CNBC Africa.
Now, the company has more than 20 references and more than 60 retail outlets in Africa. Madlyn Cazalis' main goal is to launch various investment projects in Africa, to raise consciousness, and make Africans proud of their identity by creating quality-African-owned products.
14. Senai Wolderufael – Ethiopian
CEO, Feed Green Ethiopia Expert Company
Senai Wolderufael is a 28-year-old Ethiopian entrepreneur behind Feed Green Ethiopia Exports which harvests, packages and exports Ethiopian spice blends and other staples. He is a graduate of the Addis Ababa University and prior to starting the company in 2012, Wolderufael was a customer service agent at Ethiopian Airlines where he noticed members of the Ethiopian diaspora carrying bags full of Ethiopian spice blends – such as Berbere and Shiro – when travelling back to the west. Seeing the demand, Wolderufael had the idea to get his export business licence and produce Ethiopian spice blends to supply his countrymen living in the US and Europe. Feed Green also exports other popular spices, staple foods, grain, oilseed products and is known for its established international trade routes.
15. Issam Chleuh – Malian
CEO, Africa Impact Group
Mr. Chleuh, a 27-year-old Malian national, graduated from Suffolk University in Boston in 2008 with degrees in Global Business, Finance and Accounting, and received his Master of Science in Accounting from the University of Notre Dame in 2010. Mr. Chleuh's passion and vision have driven the organization since its inception in 2011, and the Forbes profile recognizes this work. Africa Impact Group has been identified as a leader in impact investing across the continent, investing in funds, organizations and companies with the intention of generating measurable social and environmental impact along with financial return. The company's services include data & research, news, advisory services, and start-up incubation. Africa Impact Group's clients are mostly private equity firms, impact investors, family offices, leading African corporations, governments and non-profits.
16. Trushar Khetia – Kenyan
CEO, Tria Group
Trushar is a young Kenyan businessman who is just 28 years old but has made indelible marks in contributing to the growth of the economy of his country and Africa at large. He is the founder and CEO of Tria Group, a Kenyan outdoor transit advertising firm that uses public transit vehicles to market leading consumer goods in Kenya. This firm which is barely 2 years old is generating an annual revenue of $1.3 million.
17. Barclay Paul – Kenyan
Barclay Paul is the founder of Impact Africa Industries, a company situated in Kitale in Western Kenya that manufactures affordable, reusable sanitary pads. Before now, he has been a founder of two other tech start-ups in Nairobi which had mixed success. He has a Bachelor of Commerce/ Finance degree from the University of Nairobi. His idea was inspired by the problem he discovered while working as a volunteer teacher in a government secondary school. He noticed that most of the girls miss classes during their monthly periods as a result of not being able to afford sanitary pads.
The company started with selling the pads in informal settlements of Kenya three years ago and they now sell the pads to as far as Uganda and South Sudan. The company is located in Kitale, a small town in Western Kenya and has 23 employees, 15 of whom are women who help in production and distribution of the sanitary pads. The fast-growing company is currently running on a revenue scale of $300 000 per annum. Surprisingly, Paul is just 22.
18. Kelvin Macharia Kuria – Kenyan
Founder, Sunrise Tracking
Kelvin Macharia Kuria is the founder of Sunrise Tracking, a car security company based in Kenya. Macharia's company designs security systems like GPS and CCTV systems and then installs them into his client's cars. "Anytime we install a tracking system in a vehicle, we are able to track it using our fleet management system. Also, the client has access to his or her own account to see how the vehicle is moving, from what point to the next, to get reports from where the vehicle has been moving from," he explains. One innovation that Macharia has added to his system is the ability to disable a car's engine by text message. He has eight full-time employees.
19. Rex Idaminabo – Nigerian
Founder, Achievers Media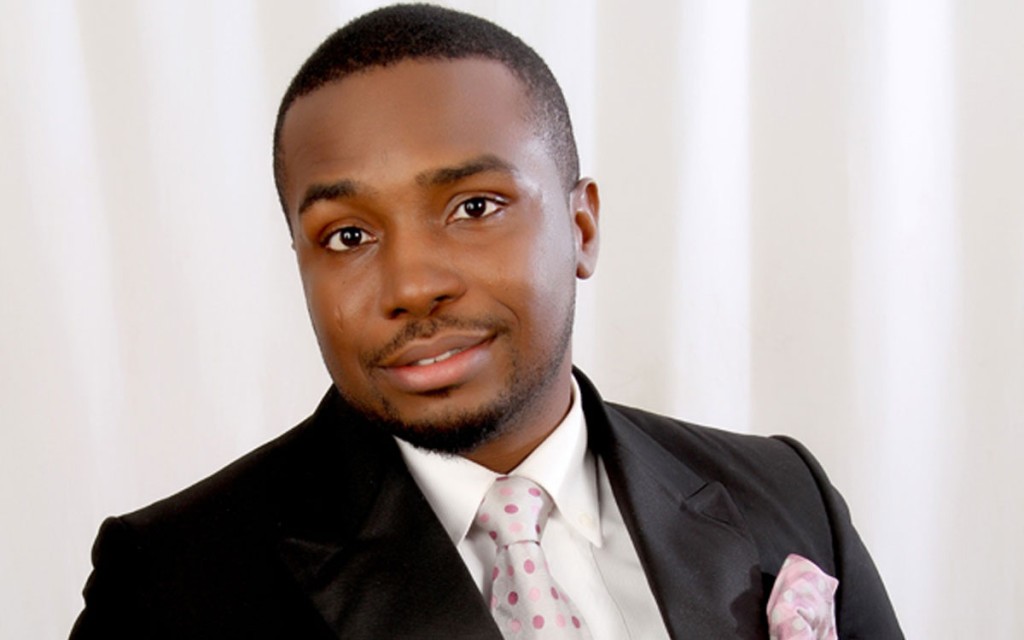 Tonye Rex Idaminabo, a 29-year-old Nigerian lawyer and entrepreneur, is the founder of African Achievers Awards, a set of annual awards bestowed on Africa's most accomplished achievers in politics, diplomacy and entrepreneurship. Now in its fourth year, the African Achievers Awards recognizes individuals and organizations that selflessly devote their time and talents toward improving Africa's international profile and building stronger, integrated communities in Africa. Tonye Rex Idaminabo, the Principal Partner of African Achievers Awards, holds an LLM degree from Glasgow Caledonian University in Glasgow Scotland.
20. Tom Manners – South African
Founder, Clockworld Media
The 26-year-old South African national runs Clockwork Media, a Johannesburg-based integrated communications agency. As an entrepreneur, Manners has violently coaxed Clockwork Media, one of South Africa's fastest-growing integrated communications agencies, from a one-man show based in a Killarney bedroom to a consistent annual growth of over 1000%. Working with clients such as Philips, PlayStation, SAP, Tata Motors and Ster-Kinekor, he has assembled a team of South Africa's best content, digital and creative minds to work on several global accounts. The company is growing fast and currently has 11 employees and has also expanded to London.
21. Anda Maqanda – South African
Founder, AM Group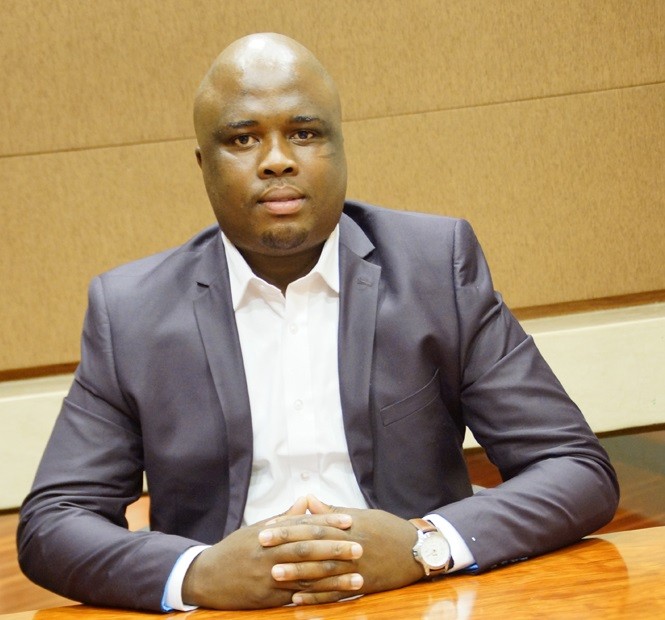 Anda Maqanda is one of the recognized young and successful African Entrepreneurs who established the AM Group in the year 2008. The AM Group is a multi-faceted provider of engineering solutions, focusing mainly on Engineering Consulting, Design and Construction of Electrical Overhead Power Lines, Renewable Energy, Automation and Research and Development. His client list includes Volkswagen, BMW, Eskom, Kumba Iron Ore, and several other blue-chip companies in South Africa. Maqanda, who is 30, started the PE-based AM Group in 2010, employs more than 25 people and does work all over the country.
22. Iyinoluwa Aboyeji – Nigerian
CEO, Andela
Born on March 28, 1991, Iyinoluwa Samuel Aboyeji, more popularly known as "E", is really just another overly optimistic 24-year-old entrepreneur itchy for a change in Nigeria. He has served in various leadership roles within several local and international organizations, including the World Youth Alliance, Imprint Publications, Harambe Africa and Empowerment Squared. Presently, Samuel Aboyeji is the CEO of Andela, a global talent accelerator that trains young intelligent Africans to be world-class developers and then connects them with top employers around the world looking for top technical talent. Andela's backers include the founders of Facebook, eBay, and AOL.
23. Duran De Villiers – South African
Co-Founder, SteadiDrone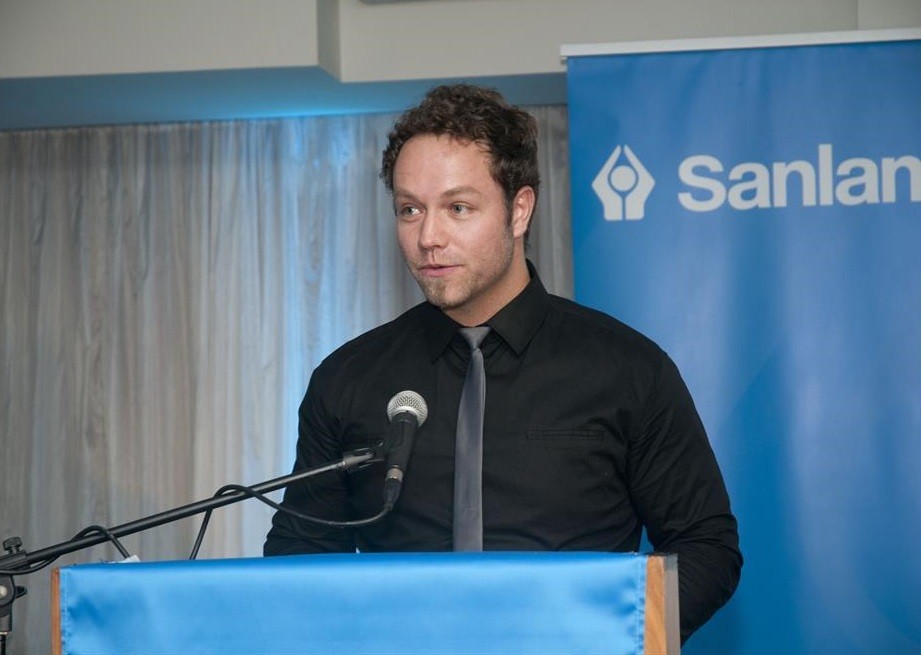 Duran de Villiers is the co-founder of SteadiDrone, a technology firm based in Kynsna, South Africa. 29-year-old Duran de Villiers discovered the technology he was after was not readily available. So, the technology enthusiast started toying with the idea of creating his own drone capable of lifting a camera so he could begin shooting events hosted in Knysna and the surrounding areas. He and his young technical team of 11 have put Knysna firmly on the hi-tech map with his groundbreaking development and manufacture of 'drones' with cameras that are now being exported around the globe. The company expects to launch a new mid-sized drone that is designed to carry a wider range of cameras and will appeal to a much broader audience in no distant time.
24. Mubarak Muyika – Kenyan
CEO, Zagace Limited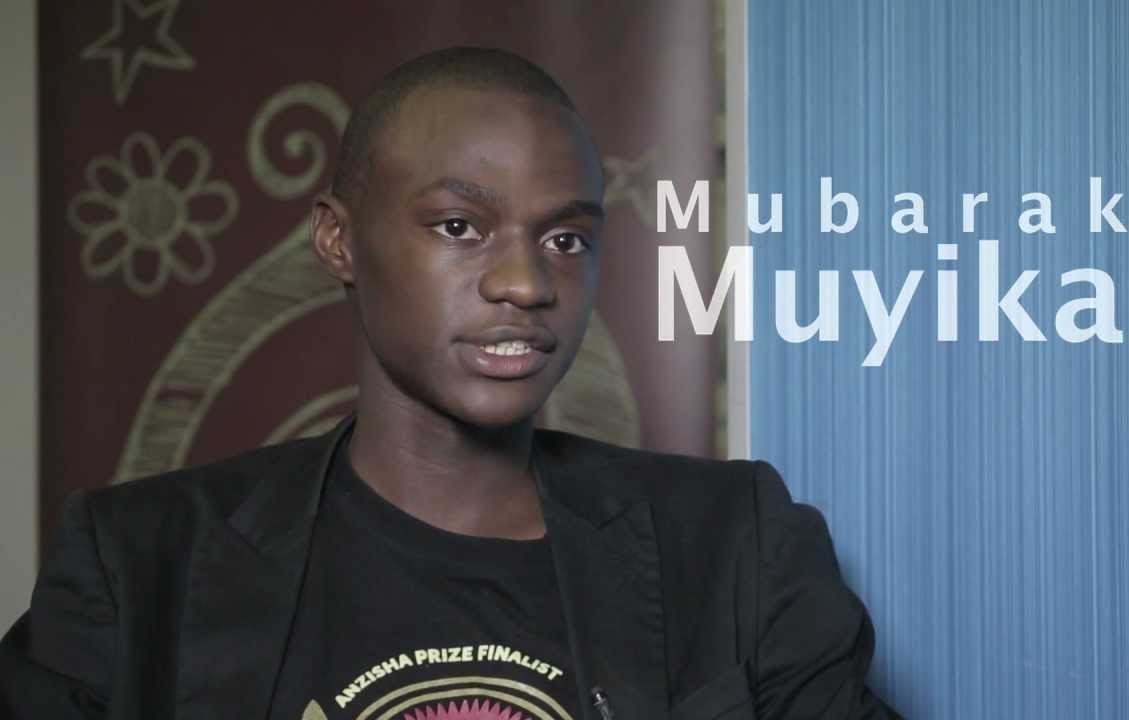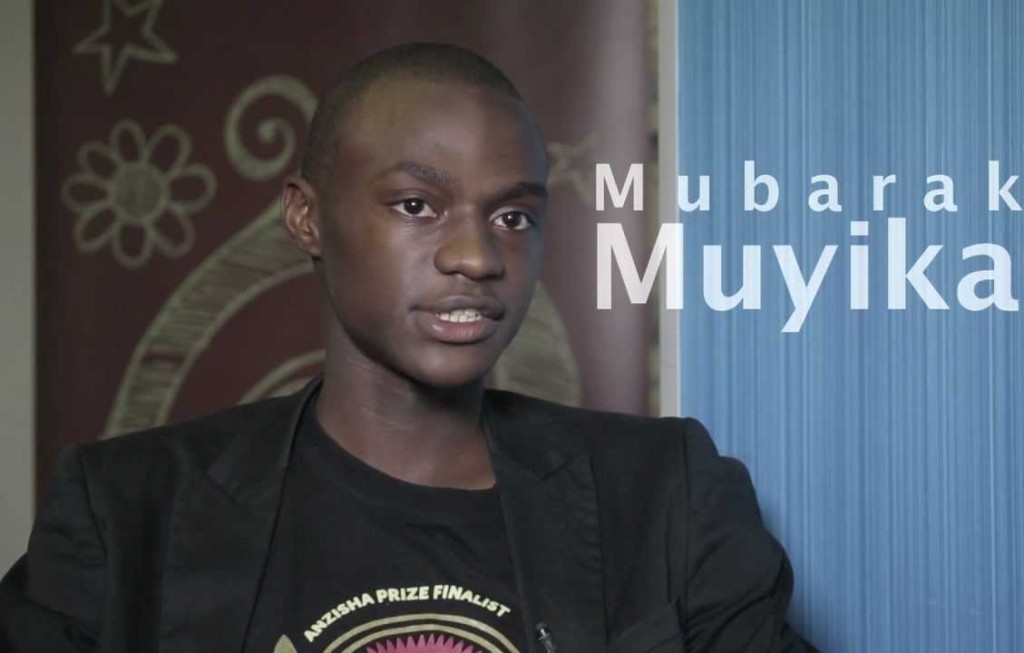 Mubarak Muyika is an orphan who started doing business since he was in high school. His passion for entrepreneurship saw him turn down a fully paid scholarship to the prestigious Harvard University in the US last year to follow the unbeaten path of setting up a computer business.His passion was mainly in computers and in January 2012, he registered Hype Century Technologies and Investments Ltd, a company which deals in web-designing and domain registration. He soon incorporated two of his friends in the enterprise and within three months, the business became a highly profitable one.
After a couple of months, he established another company, Zagace Ltd, which I'll call an advanced version of the former. Zagace is an enterprise management platform that uses Enterprise Resource Planning (ERP) and web-hosting resources to create a basic forum for business systems and processes. Mubarak is set to take the world and may never relent until he achieves his purpose.
25. Abiola Olaniran – Nigerian
CEO, Gamsole
Abiola Olaniran is Founder and CEO of Gamsole, a mobile gaming company based in Lagos, Nigeria. His success could be traced back to the launching of the Windows Phone platform. He was fortunate to have these thoughts and ideas at around the same time when the Windows Phone platform was being launched. Then, he won Microsoft's Imagine Cup and went on to represent Nigeria at the World Finals. It was at the World Finals that Microsoft announced the release of the Windows Phone platform. There were guys showcasing applications at the event and that gave him more opportunity to learn the platform. He gained more focus as a programmer; from developing just about any kind of application, to focusing on mobile gaming. Gamsole has been developing games solely for the Windows Phone store since April 2013 and is currently Nigeria's highest paid Windows game developer.
26. Catherine Mahugu – Kenyan
Co-Founder, Soko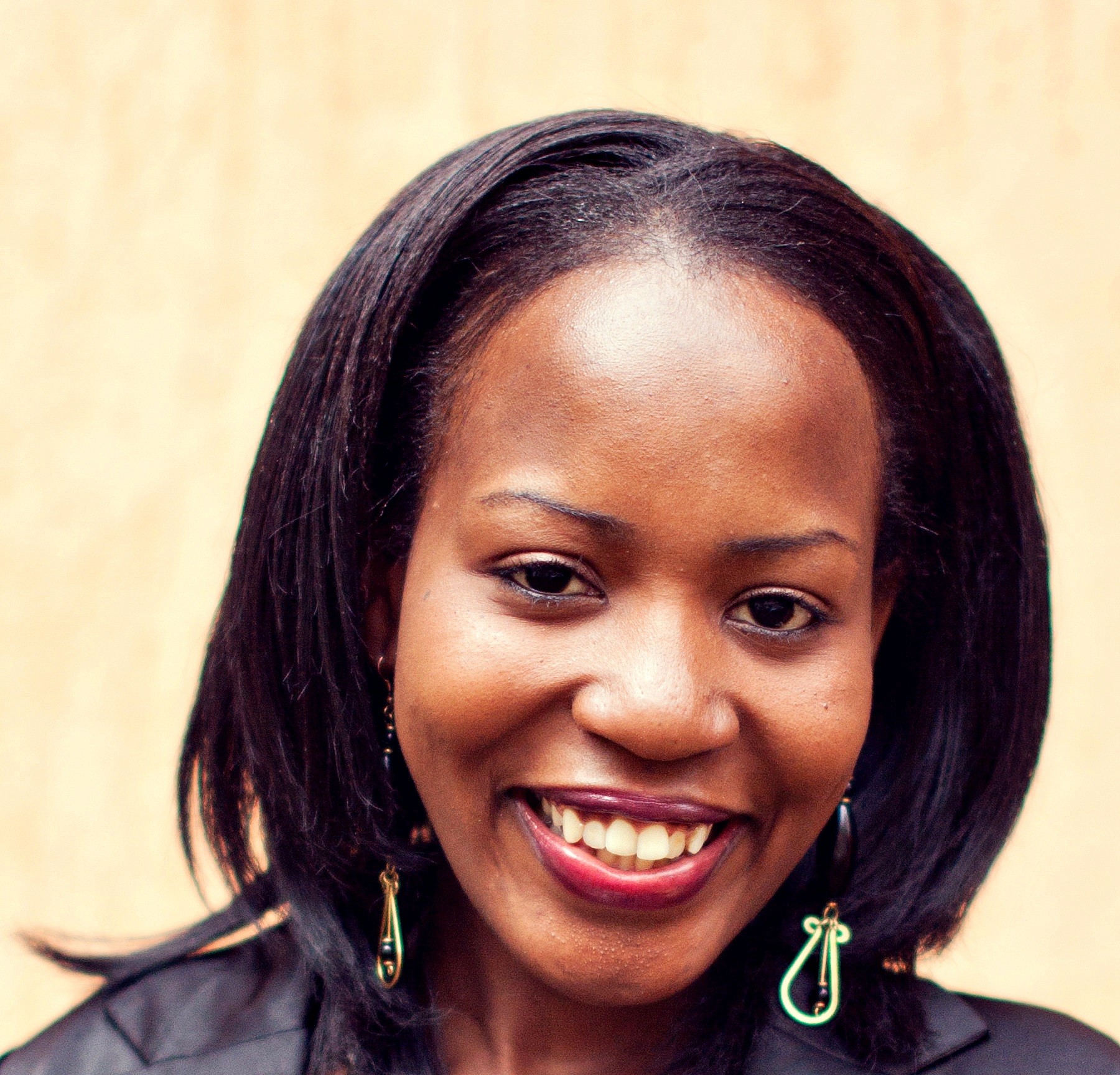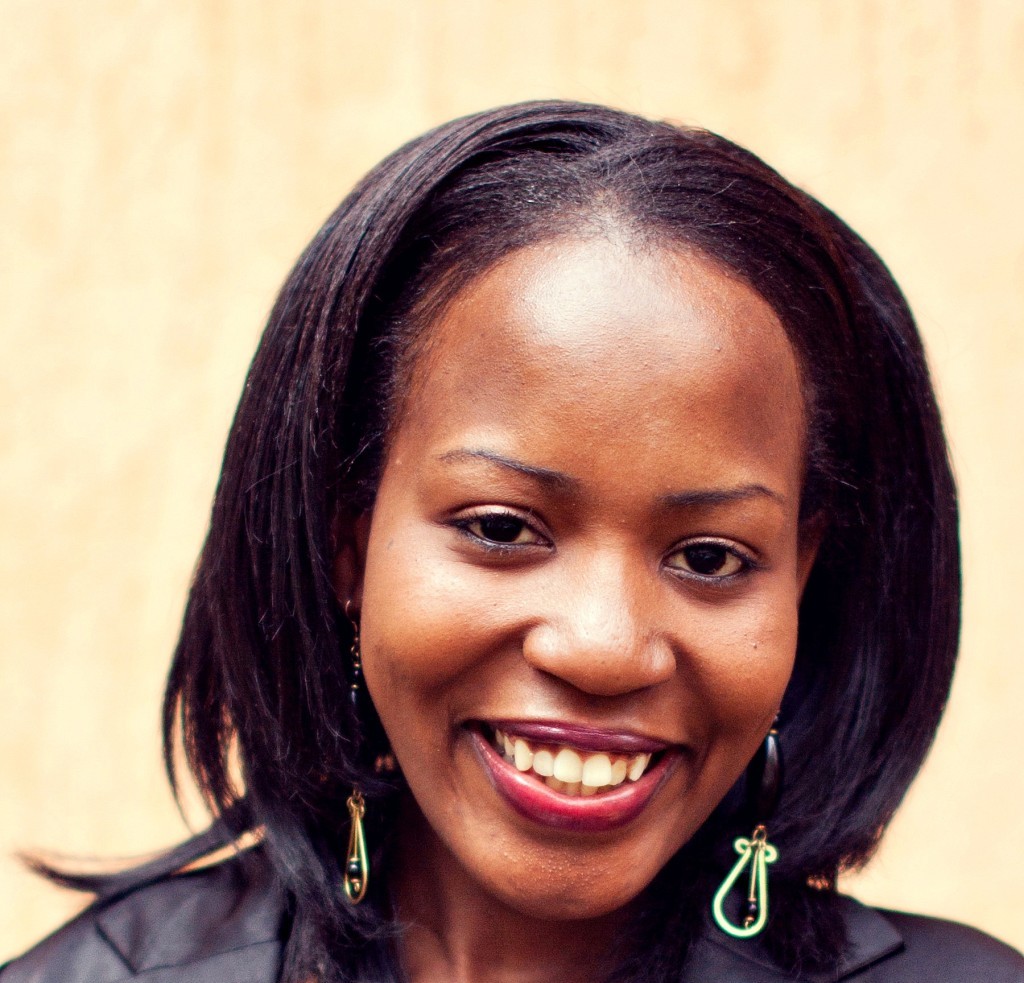 Catherine Mahugu graduated from the University of Nairobi with a bachelor's degree in Computer Science. She has been involved in various ICT for Development projects, including Stanford University's Nokia Africa Research Center Design Project, building mobile applications targeting informal communities. She co-founded SasaAfrica to provide a widespread simple mobile-to-web e‑commerce platform, connecting micro-manufacturers in emerging economies to the global marketplace, enabling economic growth and bridging the digital divide.
Catherine Mahugu is also a co-founder of Soko (www.shopsoko.com), an online destination platform for shoppers to discover stunning handcrafted accessories from all over the world and purchase them directly from their designers and artisans. Catherine has been recognized as one of top 5 upcoming tech women in Kenya to watch, World bank's top 11 inspirational women as well as a Leader of Tomorrow at the St.Gallen's 44th Symposium in Switzerland. She has been featured by CNN, World Bank and other mainstream media.
27. Ali-shah Jivraj – Ugandan
Founder, Royal Electronics
Jivraj, a third generation Asian-Ugandan entrepreneur, has worked extremely hard to become one of Africa's most successful young entrepreneurs. He is the founder/CEO of Royal Electronics, a Ugandan company that assembles and distributes electronic home appliances such as television sets, radios, speakers, and DVD players under the 'Royal' brand.  Ali-shah is still, and his business has already grown to the height of generating $15 million dollars annually. He also owns a property development firm which is developing more than 50 residential apartments in Kampala.
28. Teresa Mbagaya – Kenyan
Co-Founder, Econet Education
Teresa started off by joining Econet Wireless as the youngest executive to found and lead Econet Education. Since joining Econet, Mbagaya has launched 3 education services in Zimbabwe with further aims for international expansion: Econet Zero targets 5 million Econet Broadband subscribers offering them free access to 50+ education websites including Coursera, EdX, Wikipedia, Codecademy and others; a global first for any Mobile Network Operator in scale. EcoSchool targets all tertiary institutions in Zimbabwe, an education platform that provides on-the-go, affordable, and reliable access to world-class educational content via the EcoSchool tablet.
Recently, the business launched EcoSchool Academy to all 9 million subscribers, an interactive mobile learning environment which provides 50 short courses covering a range of topics. Econet Education has reduced the costs for Medical Students in Zimbabwe, providing tablets on which they can access their textbooks at significant savings.
29. Mark Essien – Nigerian
Founder, Hotels.ng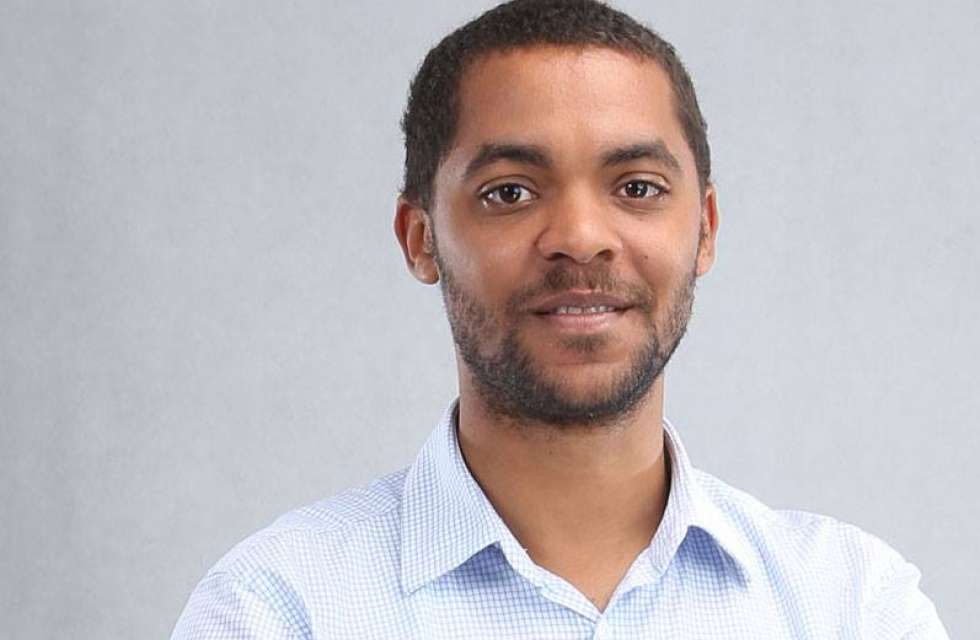 Mark Essien is an engineer at heart and a passionate entrepreneur. As a young boy, he watched his Nigerian father in amazement build various mechanical devices from scratch like a manic inventor. Fast forward over 20 years later, he is following his father's footsteps. He has built software products and companies that have been bought by large companies in Europe and the US such as Walt Disney and the US military. The go-getter is now the founder and CEO of the most successful online hotel booking platform Hotels.ng, Nigeria's largest hotel booking website. The online portal allows users from all over the world to book rooms from a selection of over 6000 hotels. The company has so far raised more than $250,000 in funding from Spark Fund among other investors. Essien is 31 years old.
30. Hasnain Noorani – Kenyan
CEO, Pride Group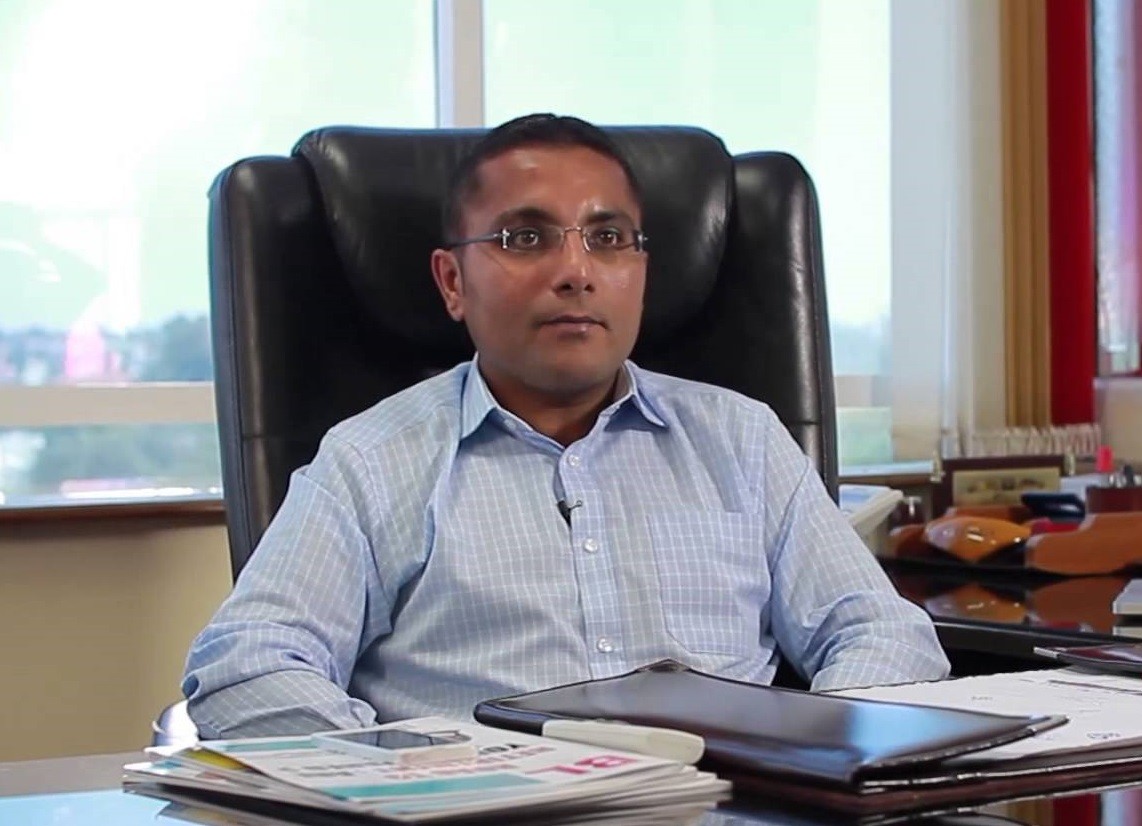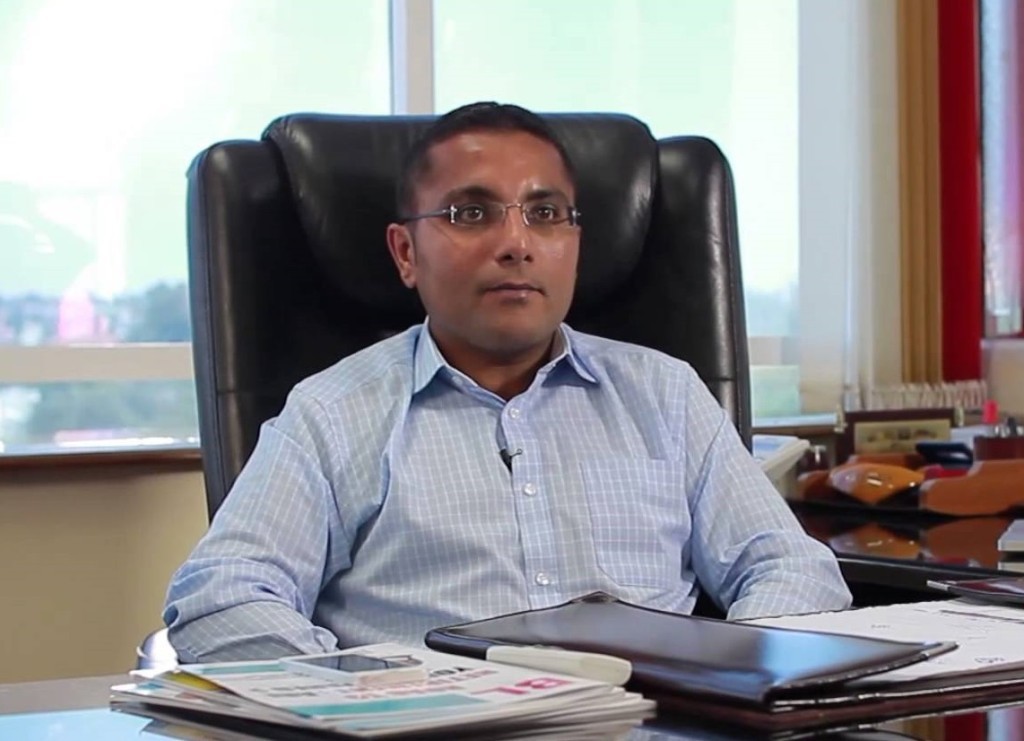 Noorani, 32, inherited a small driving school and car hire business from his father only four years ago. He is widely credited with expanding that business into what is known today as the Pride Group, a Kenyan conglomerate that owns a portfolio of six 3-star hotels across Kenya under the 'PrideInn' brand, bakeries, restaurants, a tour company and other assets.