Brynn Cameron was on the path to building a brilliant career as a basketball player with the skills she displayed in the sport while in college. But this is not why she is popular or trended on the mainstream news media for a while. Her relationship with the NBA star Blake Griffin was a much bigger source of fame for Cameron. We bring you everything you need to know about the relationship Brynn Cameron and Blake Griffin had and their eventual break-up.
Background Details
The celebrity was born Brynn Elaine Cameron on the 8th of July in 1986, her birth took place in Van Nuys, California. She is one of the four children of her parents – Cathy Cravens and Stan Cameron. Brynn has one sister and two brothers; her sister is called Emily while her brothers are Colby and Jordan. The Cameron family is littered with athletic people, starting with her grandfather Jack Cravens who played baseball and basketball, her brother Jordan is a football tight end and Colby is a quarterback who plays with the Carolina Panthers as a free agent.
For her high school degree, Cameron went to Newbury Park high school where she graduated from in 2004, and in 2009, she graduated from the University of Southern California (USC) with a degree in Sociology. While she was at USC, Cameron was on the women's basketball team and had the most number of points on the team in her freshman year but when she was close to graduating, she had a hip injury which she needed surgery for, the injury caused too much damage and ruined her ability to play the sport. When she left college, Brynn Cameron worked at Placed Interior Design as an Interior Designer. She was at Placed for a short while before she got a job in the sports industry, a field she was more attuned to.
Relationship With Blake Griffin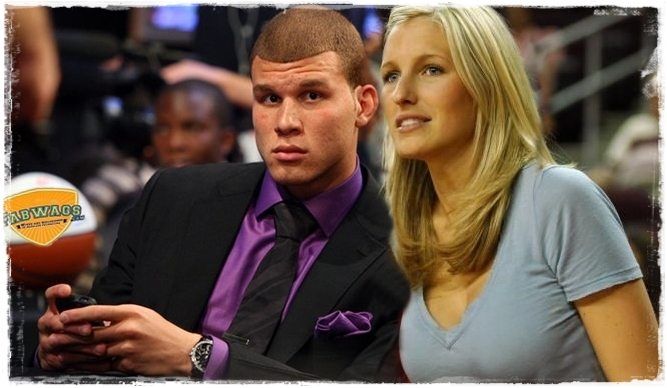 Her relationship with Blake Griffin began in 2009, the same year she graduated from USC. The couple was together for four years before they had their first child, Ford Wilson and three years after Ford's birth his younger sister was born. Cameron and Griffin chose to name her Finley Elaine.
The couple started to have issues in June of 2017; these issues were born out of Griffin's demands that Cameron signs a prenuptial agreement a month to their wedding, a move that Brynn described as blindsiding. To the mother of his children, it felt like a sting to her and an affront to the trust they had in their relationship. This seeming lack of trust drove the couple apart and a week before their wedding that was supposed to hold on the 28th of July, they postponed the date for their wedding to go for couple's therapy.
It would appear that Blake Griffin realized that he did not really want to be with Cameron, he called off their engagement which in turn led to Brynn serving her former fiancé with a palimony suit on the grounds of abandonment. She also claimed that Griffin, who was dating Kendall Jenner at the time, was more interested in having a relationship with a Hollywood celebrity than taking care of his family.
Where is Brynn Cameron Now?
The lawsuit was settled in private negotiations, with Griffin agreeing to pay $32,000 a month for child support. The NBA star was also required to provide a 5-bedroom house for his ex-fiancée. The agreement was reached the day before the case was to go to court, which would have been a high profile event and would have led to an agreement that neither party would have been satisfied with.
Byrnn Cameron now lives with her children in the house provided by Griffin, the custody battle she had with Blake Griffin was not the first time she would have a battle with a man over the custody of her child. Matt Leinart a former NFL player is the father of her first child, both of them broke up before their child was born and in a bid to get support for the child they had together, Cameron served Leinart with a lawsuit.
In the aftermath of the issues she had with Blake Griffin, Brynn Cameron has remained under the radar and is leading a quiet life.