A good number of Moroccans are unaware that there are a whole lot of countries that they can travel to without Visa. Usually, there are entry restrictions placed by the authorities of various countries that require that anyone coming into the country, who is not a citizen would be needed to obtain a visa or entry clearance before he or she is allowed into the country.
However, Moroccan citizens currently have access to these over 50 countries and territories visa-free or visa on arrival. This ranks the Moroccan passport 73rd in the world on the list of passports that allows unrestricted access to other countries across the globe. So what does this mean for you? This simply means that with only your Moroccan international passport you can visit these countries without any hassles, no formalities and the usual time-consuming visa application process is boycotted. Here are some of the countries you can visit from Morocco with only your passport and no visa:
Countries where Moroccans can Travel to without a Visa:
Indonesia – 30 days – A beautiful place known for its beaches, volcanoes, Komodo dragons and jungles sheltering elephants.You can enjoy all these with only your Morrocan passport for no less than 30 days.
Niger – 3 months –  A landlocked country in Western Africa named after the Niger River.
Philippines – 30 days – The Philippine capital, Manila, is famous for its waterfront promenade and centuries-old Chinatown, Binondo.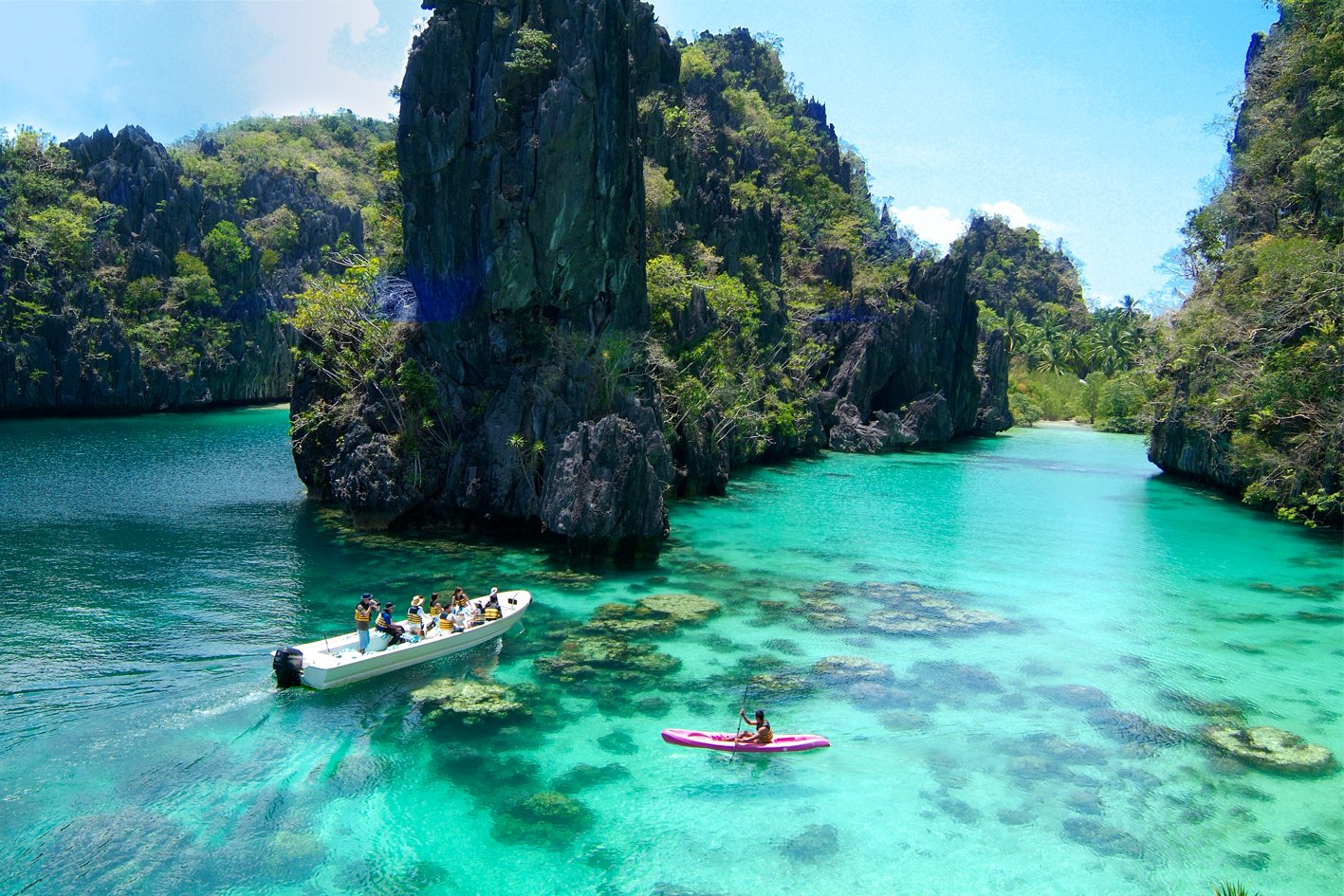 Haiti – 3 months – The Caribbean country shares the island of Hispaniola with the Dominican Republic. Many of Haiti's landmarks dating to the early 19th century remain intact.
Hong Kong – 1 month – Hong Kong is a major shopping destination, famed for bespoke tailors and Temple Street Night Market.
Mali – A beautiful landlocked country in West Africa.
Micronesia – 30 days – Comprises more than 600 islands, made up of 4 island states: Pohnpei, Kosrae, Chuuk and Yap.
Nigeria – 90 days – Nigeria is a vibrant country with a plethora of food and cultural experiences.
Malaysia – 90 days – Malaysia is known for its beaches, rainforests and what is seen as a mix of Malay, Chinese, Indian and European cultural influences.
Saint Vincent and the Grenadines – 1 month – Known for its major sailing destinations such as reef-lined Bequia Island off Admiralty Bay, Saint Vincent and the Grenadines is bordered by white-sand beaches like Princess Margaret.
Senegal – Senegal has a rich French colonial heritage with many natural attractions.
Tunisia – 90 days – To the east of Tunisia lies the site of ancient Carthage features the Antonine Baths and other ruins, plus artefacts at the Carthage National Museum.
Turkey – 90 days
South Korea – 90 days – South Korea may share one of the world's most heavily militarized borders with North Korea but it is known for its green, hilly countryside dotted with cherry trees and centuries-old Buddhist temples, plus its coastal fishing villages, sub-tropical islands and high-tech cities such as Seoul, the capital.
Grenada – 3 months – Grenada is a Caribbean country comprising an island, also called Grenada, and smaller surrounding islands.
Guinea – The country has a reserve which protects a forested mountain range rich in native plants and animals, including chimpanzees and the viviparous toad.
Vanuatu – 30 days
Brazil – 90 days – Brazil has a rich culture not to forget the thriving soccer culture for the lovers of the game.
Republic of the Congo – Beautiful rainforest reserves that are habitats for gorillas.
Côte d'Ivoire – 3 months – Has some lovely modern landmarks including ziggurat-like, concrete La Pyramide and St. Paul's Cathedral.
Dominica – 21 days – The Morne Trois Pitons National Park in Dominica has a volcanically heated, steam-covered Boiling Lake.
Ecuador – 90 days – Ecuador's diverse landscape encompasses the Amazon jungle, Andean highlands and the wildlife-rich Galápagos Islands.
Algeria – 90 days
Gambia – 90 days – The Gambia is known for its diverse ecosystems around the central Gambia River. It has abundant wildlife in the Kiang West National Park and Bao Bolong Wetland Reserve.
*Egypt – Visa not required provided the visitor is aged 14 years and below
There are more listed countries you can travel to with only Moroccan passport and no visa
According to the arrangement, the countries listed earlier grant Moroccan citizens free access without a visa but only the Moroccan passport. In some cases, this is for a particular duration which could be days or months at the expiration of which they may be required to get a visa while most of the countries listed below would issue a visa on arrival at the country's port of entry like the airport.
In most of these countries, the immigration officer has the authority to permit your entry. He or she would also usually have the right to decide how long you can stay for any particular visit. It is very important that you check with the embassy or consulate of the countries you want to visit at a time that is very close to when you want to travel. This is because immigration policies change frequently and ascertaining from the embassy close to the time of your travel would help you remain well-informed. Here are more countries you can travel to without a visa.
Countries that issue visa on arrival to Moroccan citizens:
Cambodia
Cape Verde
Burundi – 30 days; obtainable at Bujumbura International Airport
Gabon – 90 days
Guinea-Bissau – 90 days
Iran – 15 days
Nepal
Jordan – 3 months
Bolivia – 90 days
Laos – 30 days
Lebanon – Conditions apply
Madagascar – 90 days
Maldives – 30 days
Tajikistan – 45 days
Timor-Leste – 30 days
Mozambique – 30 days
Nicaragua – 90 days
Togo – 7 days
Tuvalu – 1 month
Uganda
Mauritania
Mauritius – 60 days
Palau – 30 days
Rwanda – 30 days
Samoa – 60 days
Kenya – 3 months
Comoros – 90 days
Djibouti
Burkina Faso
Seychelles – 1 month
With this much access, the Moroccan passport is one of the strongest passports in Africa. They actually 7th under countries like Ghana, Kenya, Namibia, South Africa, Mauritius and Seychelles.  It is important for a country to have a strong passport and Morocco and the other countries mentioned above have certain advantages over other African countries because of this. Africans make up just a tiny number of world travellers because of difficulties with visas and the like.
The African Union has been fighting to make movement among African countries easier and to that end, even introduced a common African passport in 2016. The African passport has a 2020 goal to be distributed far and wide on the continent. With this, a lot of hassles in travelling within Africa will surely be reduced and intra-African trade may even become more lucrative. The World Bank has said that intra-African trade is more expensive than trade in any other region. Until such a time as the African passport and other plans to make travel easier for Africans come into play, however, Moroccans can rest assured that they can travel to over 58 countries around the world visa-free.
Recommended Reading