Africa is a continent endowed with an abundance of human capital and resources like crude oil, gold, platinum, tin, diamond, and other precious metals and minerals that drive the global economy. But despite this huge wealth, a majority of the inhabitants of the continent are suffering or barely getting by financially. It is, however, a whole different story for political and ceremonial leaders on the continent as African presidents are known to be the richest individuals on the continent. There is a general understanding that it is the office they hold that swell up their bank accounts and those of their family members. But regardless of how their wealth came about, here is a breakdown of the richest presidents and monarchs in Africa.
20 Richest African Presidents and Monarchs
1. King Mohammed VI (Morocco) – $5.8 Billion
Mohammed VI has been the King of Morocco since his father, King Hassan II, passed away in 1991. Raised in wealth, the monarch had the opportunity to be educated at some of the most prestigious schools worldwide. After ascending to the throne, he made a public promise to tackle poverty and corruption in the country, reduce unemployment, and improve the human rights status of the country.
Mohammed VI has been able to keep most of these promises which have earned him recognition as the defender of the poor. His work in this regard has, however, not affected his wealth as he is estimated by Forbes to be worth around $5.8 billion. According to the report, Mohammed VI's fortune largely stems from the Moroccan food conglomerate company called Societe Nationale Investissement (SNI) which has assets worth over $10 billion.
2. Ali Bongo Ondimba (Gabon) – $1 Billion
Ali Bongo Ondimba has been the president of Gabon since October 2009 when his father, Omar Bongo, who was president of the country for 41 years from 1967 to 2009, died. Before assuming the highest office in the land, he served the country in different capacities, including Minister of Foreign Affairs and Cooperation.
Bongo has in recent times been absent from the political scene after he suffered a stroke in 2018. He was educated in a private school in Neuilly, France before going on to study law at The Sorbonne (University of Paris). He later acquired a doctorate degree from the Wuhan University of China but had already joined politics in his home country at the time.
In August 2015, Ali Bongo announced that he was planning to donate all he inherited from his father to the young people of Gabon. He created a foundation for the youth and education stating that the people were all heirs of Omar Bongo and no Gabonese must be left by the roadside.
3. Teodoro Mbasogo (Equatorial Guinea) – $700 Million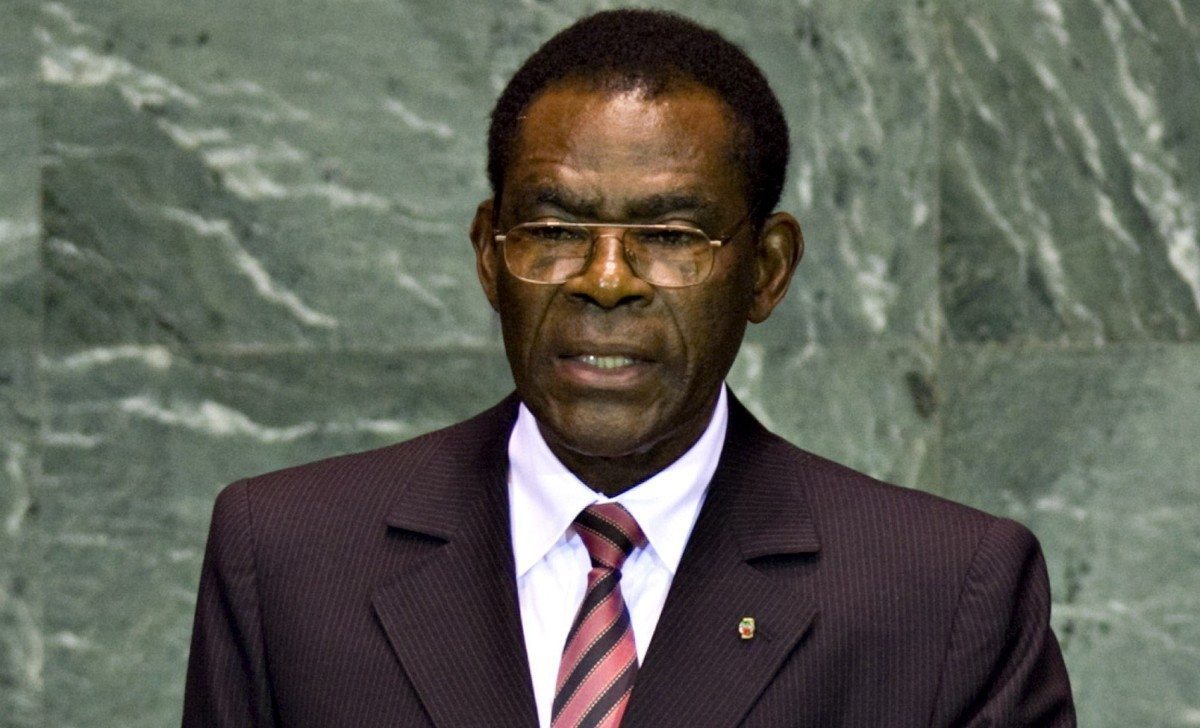 Teodoro Obiang Nguema Mbasogo has been the President of Equatorial Guinea since 1979. He assumed power after ousting his uncle from office in a military coup. He has since become the second-longest consecutively serving current non-royal national leader in the world and one of the wealthiest heads of state.
Teodoro has been accused of looting and plundering the wealth of his oil-rich country as most citizens live on less than $1 per day. In 2003, he took over the national treasury in order to prevent civil servants from engaging in corrupt practices. He then allegedly deposited over half a billion dollars into more than 60 accounts controlled by himself and his family at Riggs Bank, Washington, D.C.
As a result of his wealth, Mbasogo and his son live a lavish lifestyle. They own several properties and supercars in France as they continue to receive billions in undisclosed oil revenue each year from the nation's oil production.
4. Uhuru Kenyatta (Kenya) – $500 Million
Uhuru Muigai Kenyatta is the fourth President of Kenya. Prior to becoming president, he served in the government as Deputy Prime Minister of Kenya, Minister of Finance, and Member of Parliament for Gatundu South.
Uhuru became president on the 9th of April 2013 and is one of the richest men in the country with an estimated net worth of $500 million. He made most of his money in the real estate industry with his family owning over 500,000 acres of land in the country. Uhuru also has stakes in various Kenyan media companies, hotels, and banks.
5. Paul Kagame (Rwanda) – $500 Million
Paul Kagame is the fourth President of Rwanda. He took over the office in 2000 after his predecessor, Pasteur Bizimungu, resigned. Kagame's reign has not been without controversy as he has been accused of corruption, intimidation, political repression, ruling with force, and assassination. But despite all of this, he receives genuine support from his people who credit him for ensuring continued peace, stability, and economic growth in the country that was marred by ethnic violence.
While stirring his country to prosperity, Kagame has been able to amass quite a fortune for himself. Most of his wealth was acquired through the holding company Crystal Ventures which has a stake in almost all sectors of the Rwandan economy.
6. Cyril Ramaphosa (South Africa) – $450 Million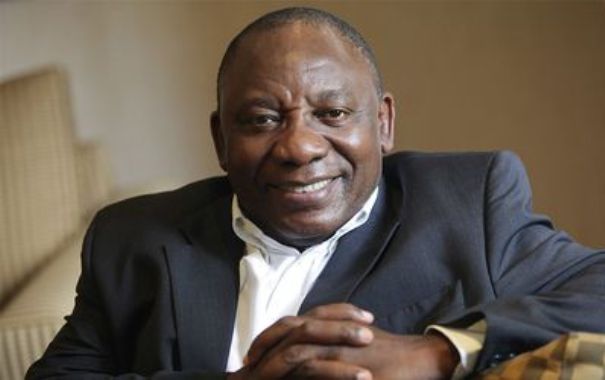 Cyril Ramaphosa is the fifth President of South Africa. He was previously an anti-apartheid activist, trade union leader, and businessman. He assumed office in 2018 after having served as the 7th Deputy President of the country.
Ramaphosa had all of his education in South Africa. Before holding the highest office in the land, he was a well-known businessman with a large portfolio of investments. He was executive chairman for Shanduka Group which had stakes in the energy, resources, banking, real estate, telecoms, and insurance sectors. The SA leader also previously owned McDonald South Africa, was Chair of the board of MTN, and a board member for Lonmin. Other businesses that he was linked with include The Bidvest Group Limited, Macsteel Holdings, Standard Bank, Alexander Forbes, Mondi, and SABMiller.
7. Oba Obateru Akinruntan (Nigeria) – $300 Million
Fredrick Obateru Akinruntan is the traditional ruler of Ugbo Kingdom in Ilaje, Ondo State, Nigeria. He is an oil magnate and founder of Obat Oil which is one of Nigeria's largest and leading privately-owned oil companies. He established the company in 1981 and today the company has more than 50 gas stations across the country as well as one of the largest tank farms in Africa.
In 2014, Forbes estimated Akinruntan's net worth at $300 million, making him the second richest king in Africa and the richest in Nigeria. He owns a custom-built 2012 Rolls Royce similar to that of Queen Elizabeth II.
8. King Mswati III (Swaziland) – $200 Million
King Mswati III is the king of Swaziland, a landlocked kingdom in Southern Africa. He has been in power since the 25th of April 1986 when he was just 18 years of age. According to Forbes, his net worth is about $200 million, making him the 15th richest among the world's royals.
Mswati has been criticized by the media for his lavish lifestyle. For a country that has over 60% of her population living below $1.25 a day, he does not make any excuses for his spending for which he has often been negatively criticized. He is currently married to 15 wives, each of who live in expensive apartments. His wives alone spent over $6 million in 2013 and the 2014 budget allocated $61 million to his household.
The monarch owns 13 palaces, top-of-the-range BMW and Mercedes Benz cars including a Maybach, and at least one Rolls Royce. In 2012 he acquired a private jet which was estimated to cost $17 million and was speculated to have been paid for with public funds.
9. Paul Biya (Cameroon) – $200 Million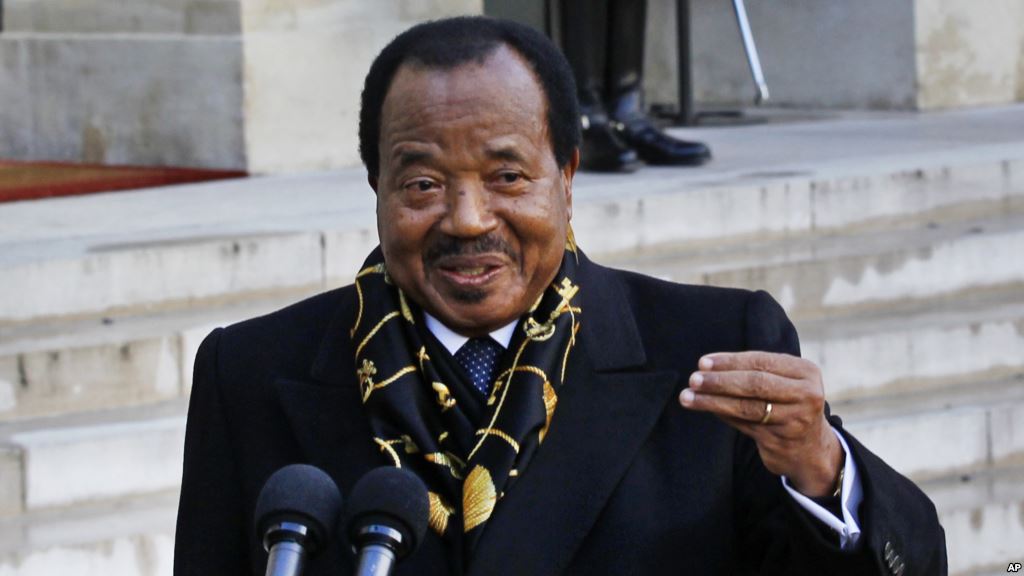 Paul Biya is a Cameroonian politician who has been ruling the country as its second president since 6 November 1982, making him one of the longest-serving presidents in the world. He is also the oldest head-of-state in Africa at 87 years of age.
Biya's $200 million net worth has had him up on the list of the richest African presidents for a long time. The Cameroonian spends his wealth lavishly as he is known to take frequent vacations, some lasting up to 3 months at a time, from his country to Switzerland and France.
10. Abdel Fattah Khalil el-Sisi (Egypt) – $185 Million
Abdel Fattah is the sixth president of Egypt. Before assuming the role, he served as a mechanized infantry commander and then as director of military intelligence. He also served as the Minister of Defence under the Morsi government after the 2011 Egyptian revolution and was subsequently involved in the military coup that removed Morsi from office in 2013 after protests.
While serving in the Egyptian Armed Forces, Fattah was a successful businessman who amassed a substantial amount of wealth over the years. It is, however, not exactly clear how his wealth came about.
11. Isaias Afwerki (Eritrea) – $100 Million
Isaias Afwerki is the first president of Eritrea, a position he assumed after he led the Eritrean War of Independence in 1993. Since then, Isaias has ruled the country with an iron fist which has led to various criticisms of abuse of power and human rights violations. He has in the meantime been able to own several Swiss bank accounts and properties and investments in both Eritrea and other countries.
12. Sa'adu Abubakar (Nigeria) – $100 Million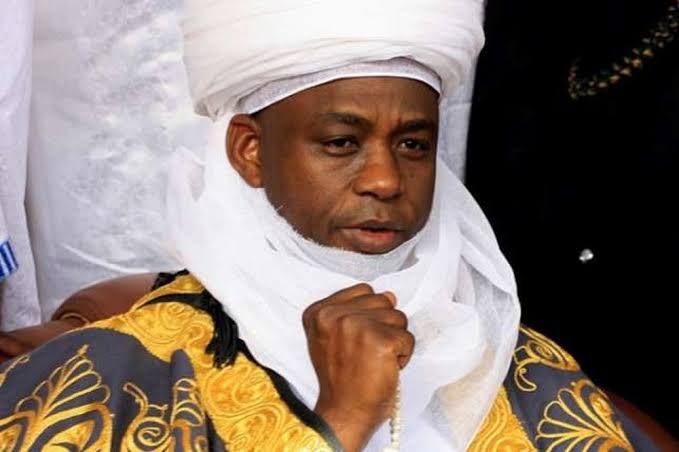 Muhammadu Sa'ad Abubakar IV is the 20th Sultan of Sokoto. He is the youngest son of the 17th Sultan, Siddiq Abubakar III, who was the longest-reigning Sultan of the Sokoto caliphate for over fifty years. His reign began in November 2006 after the death of his brother, Muhammadu Maccido.
The Sultan is the most powerful ruler in northern Nigeria and is considered the spiritual leader of all the Muslims in the country.
13. Muhammadu Buhari (Nigeria) – $80 Million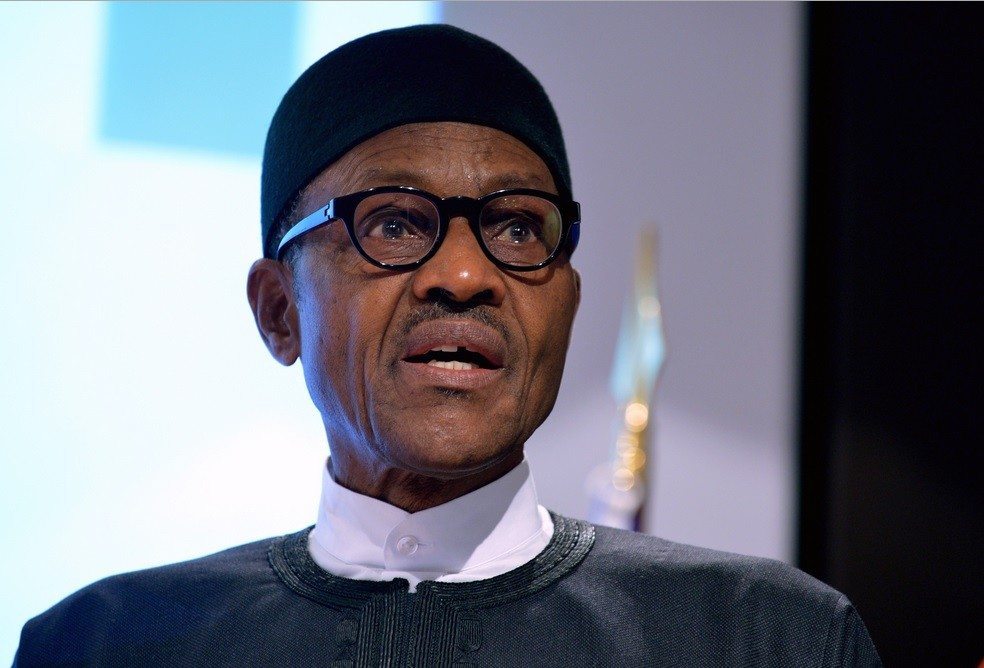 Muhammadu Buhari is a retired military general who serves as the fifteenth president of Nigeria. He previously served as military head of state from 1983 to 1985.
In a bid to foster transparency when he assumed power, Buhari declared his assets when he was elected president in 2015. He declared $150,000 cash, five homes, two mud houses, farms, a ranch of 270 head of cattle, 25 sheep, five horses, and a variety of birds. He also owns shares in three big firms, two undeveloped plots of land, and two cars. There has, however, been speculation that his other wealth and businesses are being managed by family members.
14. Oba Adeyeye Ogunwusi Enitan (Nigeria) – $70 Million
Oba Adeyeye Enitan Ogunwusi is the traditional ruler of the Yoruba kingdom of Ile-Ife in Nigeria. The monarch is one of the most respected rulers in the country as he is the spiritual leader of the Yoruba people who has the responsibility of making supplications to God on behalf of his tribe and the world at large during annual festivals.
Ogunwusi ascended the throne in 2015. Before he became Ooni, he was an astute entrepreneur. He is well-read and a chartered accountant. He is a certified member of the Institute of Directors, Global Real Estate Institute, and holds a number of honorary doctorate degrees. He is the Chancellor of the University of Nigeria and a very successful businessman. Asides his very lavish palace, he owns an array of exotic cars, including a Mercedes Benz S550, 2 Bentleys, and a Rolls Royce Phantom.
15. Peter Mutharika (Malawi) – $55 Million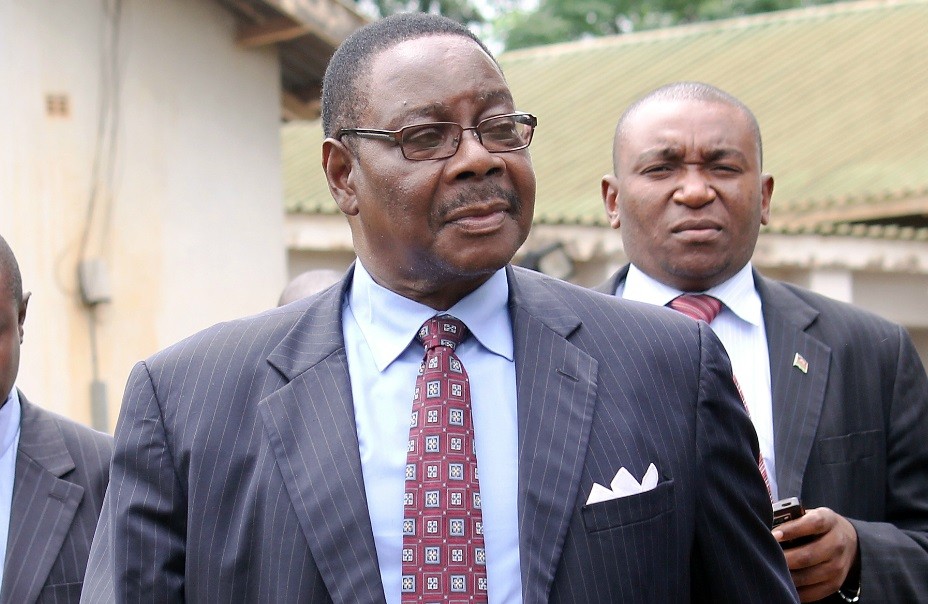 Arthur Peter Mutharika is a Malawian lawyer and politician who was President of Malawi from May 2014 to June 2020. Before becoming president, he held different positions in government such as Minister of Justice, Minister for Education, Science and Technology, and Minister of Foreign Affairs. He had also worked globally in the field of international justice as he is an expert in international law, economic law, and comparative constitutional law. The primary source of his wealth is from investments, farming, his law career, and inheritance.
16. Idriss Deby Itno (Chad) – $50 Million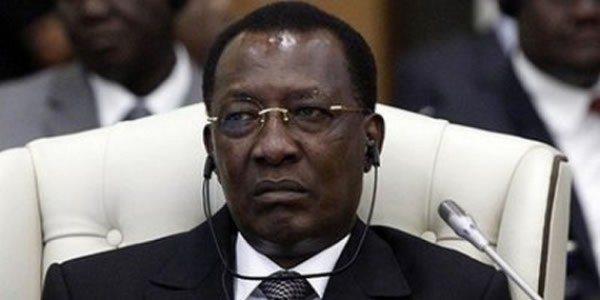 General Idriss Déby Itno is a politician from Chad who has been the President of the country since 1990. He is estimated to have a net worth of $50 million, a fortune he made through investments in oil and other business.
In October 2006, Forbes magazine ranked Chad top on the list of the most corrupt countries in the world after revenues from the Chad–Cameroon Petroleum Development and Pipeline Project that was originally intended for combating famine and fostering development was used to acquire arms for the country.
17. Yoweri Museveni (Uganda) – $50 Million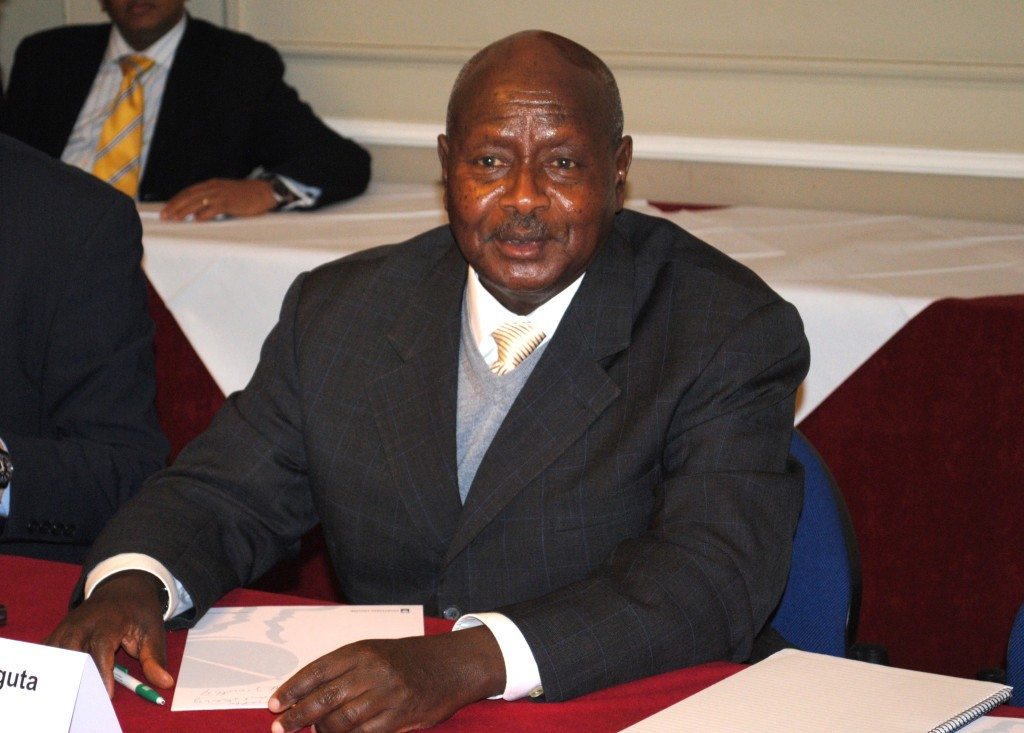 Yoweri Kaguta Museveni is the ninth president of Uganda who has been in office since 1986. He was part of the rebellion that toppled the reign of Idi Amin and Milton Obote and was celebrated by the West as part of a new generation of African leaders that would bring much-needed changes across the country. Things have, however, since changed as Museveni has held onto power ever since and has suppressed political opposition and amended the constitution to enable him to remain in office.
18. Pierre Nkurunzinza (Burundi) – $45 Million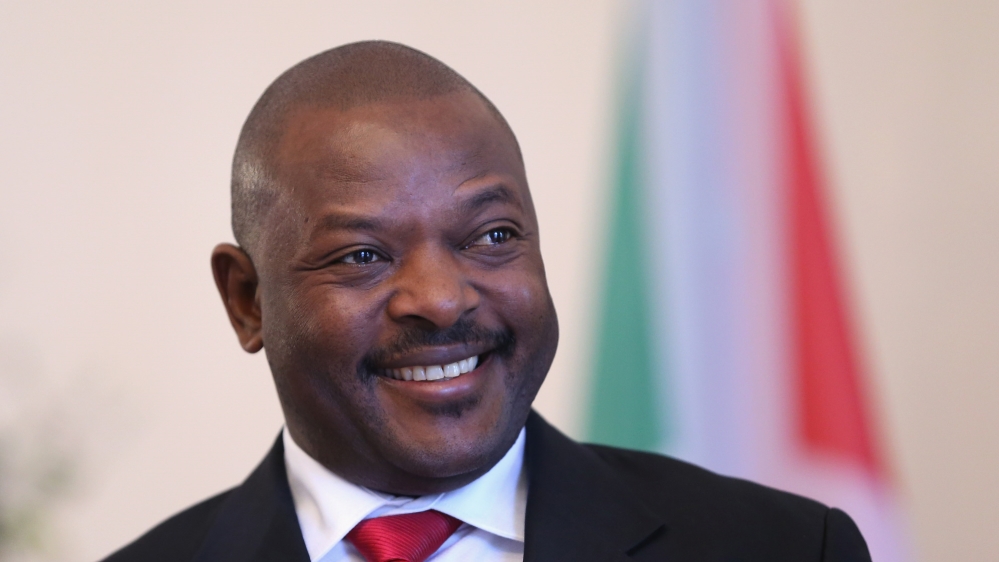 Pierre Nkurunziza was the ninth president of Burundi. He became president in August 2005 and was the longest-serving president of Burundi after he controversially held the position for three terms. He died unexpectedly on 8 June 2020 shortly before the official end of his term from what is suspected to be COVID 19. Nkurunziza had, however, already announced his intention not to stand for re-election in 2020 as he ceded power to Evariste Ndayishimiye.
19. King Goodwill Zwelithini Kabhekuzulu (South Africa) – $19 Million
King Goodwill is the King of the Zulu nation in South Africa. He ascended to the throne on the 17th of September, 1968 after his father, King Cyprian Bhekuzulu kaSolomon, passed away.
While a majority of the people of KwaZulu-Natal live in poverty, the King is known to live a somewhat flamboyant lifestyle which has brought him criticism. He once bought Mercedes Benz cars and other expensive vehicles for his wives and on another occasion requested $1.4 million from the government for improvements to one of his palaces.
20. Otumfuo Osei Tutu II (Ghana) – $14 Million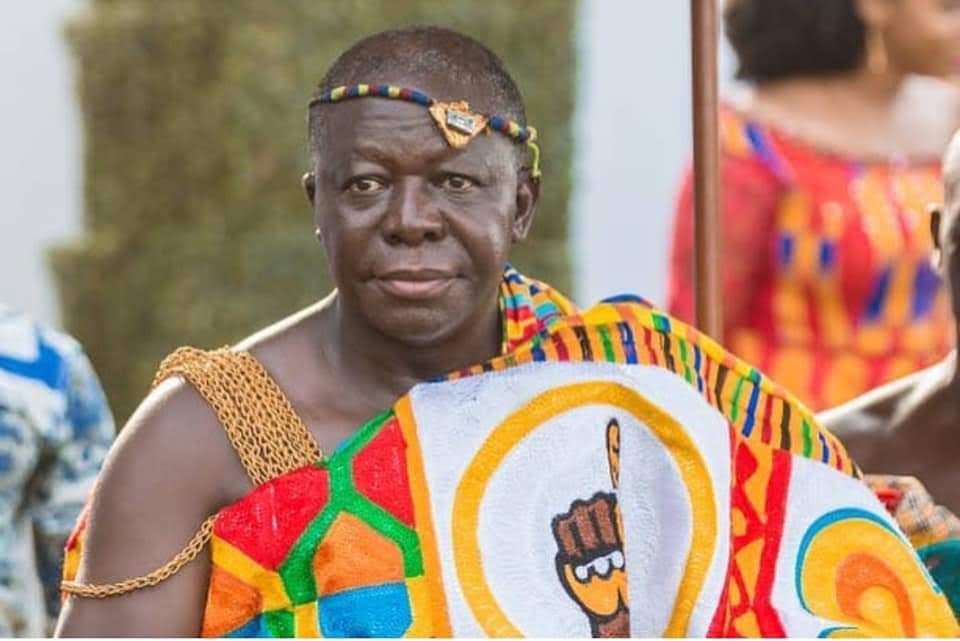 Otumfuo Nana Osei Tutu II is the 16th Asantehene, the absolute monarch of the Kingdom of Asante. He is highly revered in the Asante territories (Ashanti Region of Ghana and other parts) and is often regarded as the first among equals of traditional rulers in Ghana. His reign began in April 1999.
Before he was enstooled, Otumfuo Nana Osei Tutu II made a name for himself in the private sector. In the 80s, he was a senior consultant at the Mutual of Omaha Insurance Company in Toronto, Canada before taking a role at the HPCC Stonebridge Bus Garage Project in London, England. He later set up his own mortgage finance firm, Primoda Financial Services Limited in London before returning home to Ghana in 1989 to start a transport business, the Transpomech International (Ghana) Limited.
Former African Presidents That Could Have Made The List
1. Jose Eduardo dos Santos (Angola) – $20 Billion
Jose Eduardo dos Santos was the second president of Angola. He was in power for 38 years from September 10, 1979, to September 26, 2017. Surpassed only by President Teodoro Obiang Nguema Mbasogo of Equatorial Guinea who took power about two months before him, dos Santos was the second-longest-serving president in Africa.
Between 1963 and 1970, former president Jose Eduardo was known to only have one suit and two white shirts when he was still living in Brazzaville, however, after getting into power, he amassed over $20 billion as personal wealth. The Dos Santos family has further amassed huge wealth under Eduardo's watch as close to 70% of Angolan citizens are reported to have lived below $2 dollars a day.
2. Jacob Zuma (South Africa) – $20 Million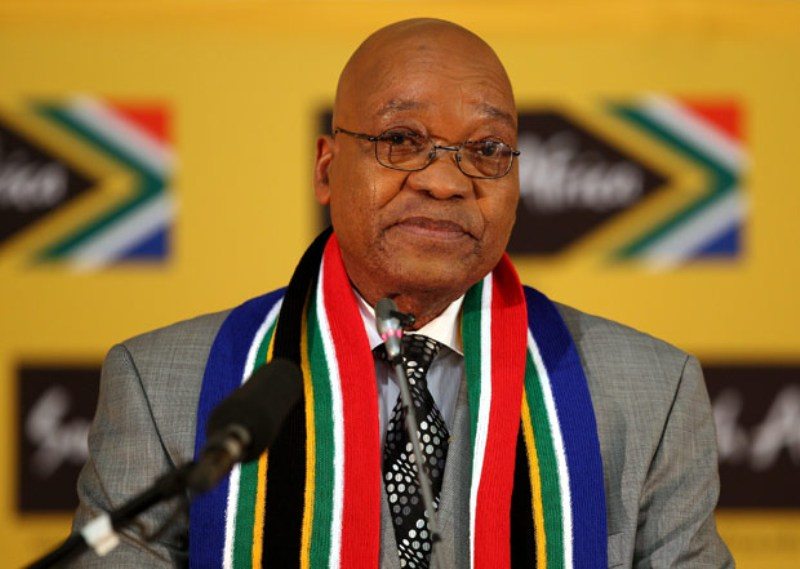 Jacob Zuma was the 4th president of South Africa. He held the office from 9 May 2009 to 14 February 2018 when he was forced to resign as he was facing a motion of no confidence in parliament.
Msholozi, as he's fondly called in his clan, took home almost R3 million annually as salary when he was president. In addition to his earnings, he owns a number of businesses and properties that allowed him to make the top of the list of the richest African presidents and monarchs.
3. Robert Mugabe (Zimbabwe) – $10 Million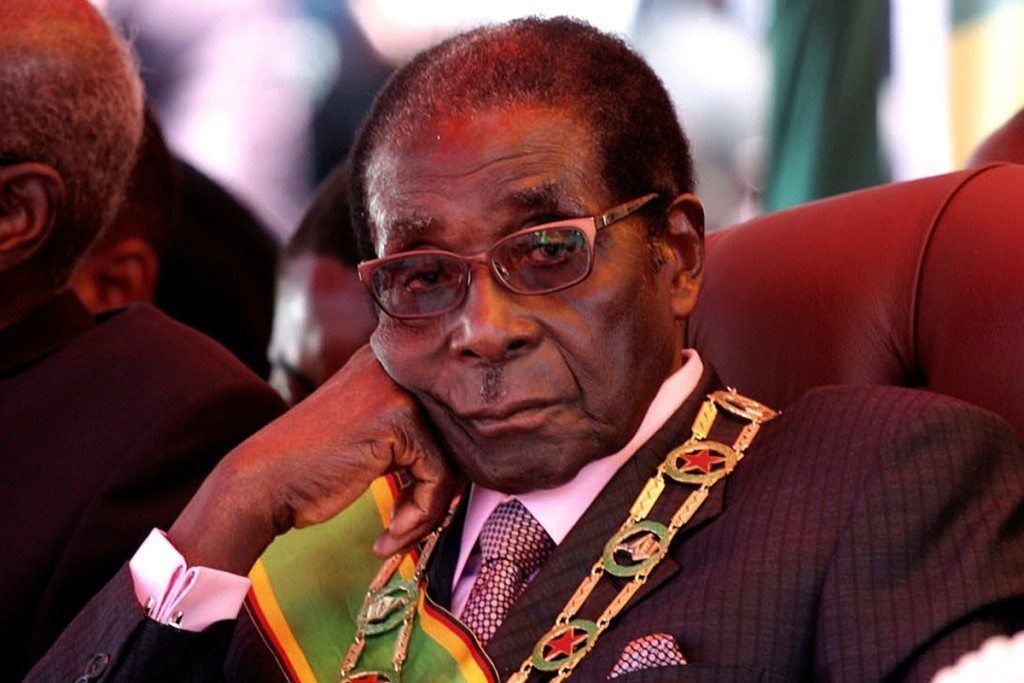 Robert Mugabe was the 2nd president of Zimbabwe. The now-late leader held the office from 31 December 1987 to 21 November 2017 when he resigned after his party had expelled him.
Mugabe is reported to have had a net worth of about $10 million, a fortune he amassed while in power. His assets include a Hong Kong mansion, one in Zimbabwe, and another in England among other businesses.
Recap of the 20 Richest African Presidents and Monarchs in 2020
1. King Mohammed VI (Morocco) – $5.8 billion
2. Ali Bongo Ondimba (Gabon) – $1 billion
3. Teodoro Mbasogo (E. Guinea) – $600 million
4. Uhuru Kenyatta (Kenya) – $500 million
5. Paul Kagame (Rwanda) – $500 million
6. Cyril Ramaphosa (South Africa) – $450 million
7. Oba Obateru Akinrutan (Nigeria) – $300 million
8. King Mswati III (Swaziland) – $200 million
9. Paul Biya (Cameroon) – $200 million
10. Abdel Fattah Khalil el-Sisi (Egypt) – $185 million
11. Isaias Afwerki (Eritrea) – $100 million
12. Sa'adu Abubakar (Nigeria) – $100 million
13. Muhammadu Buhari (Nigeria) – $80 million
14. Oba Adeyeye Ogunwusi Enitan (Nigeria) – $70 million
15. Peter Mutharika (Malawi) – $55 million
16. Idriss Deby (Chad) – $50 million
17. Yoweri Museveni (Uganda) – $50 million
18. Pierre Nkurunzinza (Burundi) – $45 million
19. King Goodwill Zwelithini Kabhekuzulu (South Africa) – $19 million
20. Otumfuo Nana Osei Tutu II (Ghana) – $14 million