In January 2021, the re-elected president of Ghana, President Nana Addo Dankwa Akufo-Addo, released his list of minister designates for various ministries in the country. While a few retained the seats they occupied during his first term, many of them were reshuffled from one ministry to another. Some were ousted while new people were introduced to form the new list of current ministers in Ghana.
Also, there were several cases of people who were formerly deputy ministers elevated to the post of substantial ministers of their respective ministries. From what is perceivable, Ghana is set for a whole new experience with this new crop of ministers as they have all passed through parliamentary vetting and have since settled down to work.
1. Albert Kan Dapaah – Minister of National Security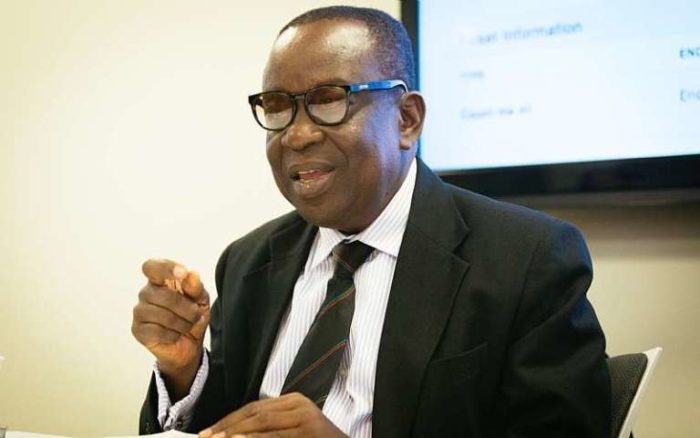 Albert Kan Dapaah was first appointed as Ghana's Minister of National Security during the previous tenor of President Nana Addo Dankwa Akufo-Addo; this appointment took effect from the 10th of January 2017. Three years later in December 2020, Nana Addo Dankwa Akufo-Addo's re-election bid became successful and while appointing his new set of ministers for the present administration, he retained Albert Kan Dapaah to continue in office as the substantial Minister of National Security.
Though his re-appointment elicited mixed feelings from Ghanaians who expressed their heart-felt displeasure on his way of handling the country's national security during his previous tenor, the man has remained in office to date. There were even serious calls for Dapaah's resignation following his flirtatious WhatsApp video call with an unidentified young lady on the 15th of January 2020. However, the minister seems to have survived all these controversies as his name has remained on the list of Current Ministers in Ghana. Albert Kan Dapaah is already seriously working towards protecting Ghana's security, naming the common security threats as:
Land and chieftaincy disputes
Youth unemployment
Farmer-herder conflicts
Kidnapping for ransom
Illegal mining
Others include violent crimes like election-related violence, armed robbery, violent extremism, terrorism, and many more.
President Nana Addo Dankwa Akufo-Addo lent a hand to the ministry by launching the Ghana National Security document in June 2021 and Albert Kan Dapaah has been launching workshops as part of the lined-up activities to enlighten and educate the Ghana public on issues pertaining to the National Security document.
2. Minister Of Finance – Ken Ofori-Atta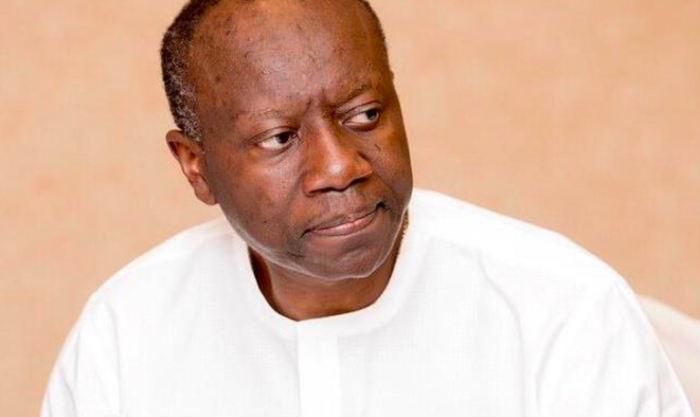 One interesting fact about Ghana's minister of finance Ken Ofori-Atta is that he is a direct cousin to President Nana Akufo-Addo. The president nominated him on the 10th of January 2017 and he assumed office on the 27th of January 2017. Barely four months later in May 2017, Ofori-Atta was named by Akufo-Addo as part of his cabinet which was maintained until the end of the president's first tenor. Ken Ofori-Atta brought with him over thirty years of experience in Ghana's international financial sector, having worked in insurance, private equity, banking, pharmaceuticals, microfinance, and real estate.
Upon his re-election for a second tenor, Akufo-Addo re-nominated Ken Ofori-Atta to join the current ministers in Ghana. Even though his candidacy elicited some opposition, he has managed to retain his position to date.
Speaking about the vision he has for Ghana, Ken Ofori-Atta said he is working towards creating wealth and improving the lives of the common man in Ghana. This he said will be achieved by ensuring that economic freedom remains the mainstay of the country's economy. His itinerary for this tenor include;
Cleaning up the country's public finances
Investing in critical infrastructure
Managing the vast debt that Ghana has inherited to create the desired fiscal space
Empowering the private sector in order to create jobs
3. Minister Of Trade And Industry – Alan Kyerematen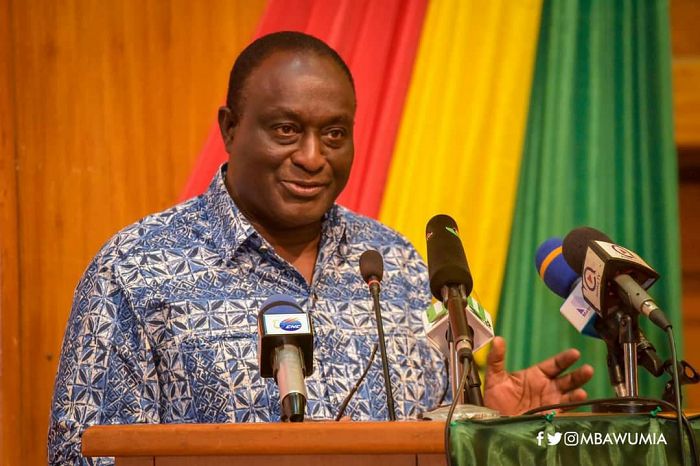 Alan Kyerematen is a man of many hats – he is a legal practitioner, diplomat, economist, management consultant, corporate executive, politician, and an international public servant with a specialty in global trade issues. He was one of the ministers in Ghana between 2003 and 2007, serving in his capacity as the Trade and Industry minister. His first tenor was quite successful with a lot of achievements, including;
Launching a high-grade industrial starch-producing factory. This is a state-of-the-art factory that leverages cassava to produce starch for export to Europe, Asia, and other parts of Africa.
The construction of a garment manufacturing enclave in the Tema Free Zone; the product of the multi-million dollar enclave is majorly for export.
The revival of Ghana's Oil Palm industry
The expansion of the country's salt mining operations through the mobilization of new investment. This also saw to the provision of a steady raw material base used in the development of Ghana's caustic soda industry targeted at feeding other manufacturing industries
He rolled out, as well as implemented the District's Industrialization Programme
When Akufo Addo came into office in 2017, he remembered the good works of Alan Kyerematen which led to his appointment as one of the ministers in his first tenor and also part of the nineteen ministers that formed his cabinet. Kyerematen still retains his position as the country's Minister of Trade and Industry after he was re-nominated by the president in 2021.
4. Minister Of Defence – Hon. Dominic Nitiwul, MP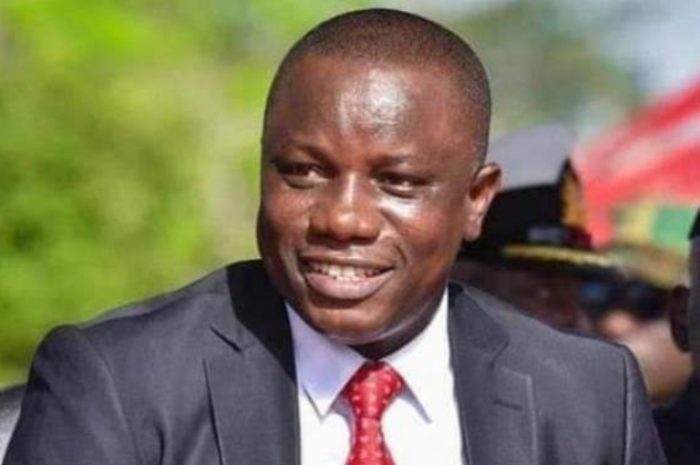 When the names of Ghana's minister-designate were submitted to the members of parliament for approval on the 23rd of January 2017, Hon. Dominic Nitiwul's name was on the list as the nominee for Minister of Defense. After he emerged successfully from vetting, President Akuffo-Addo administered his oat of office on the 27th of January 2017. In May 2017, he also formed part of Akufo-Addo's cabinet ministers and the president's inner circle who aid in areas of key decision making in Ghana.
His re-nomination as the country's Defense Minister occurred on the 21st of January 2021 by President Akufo Addo. Nitiwul is currently the man in charge of Defense and Armed Forces in Ghana since the confirmation of his appointment. Important to note that Nitiwul was elected to Ghana's parliament at the age of 25 in 2002.
According to the Minister of Defense, one of the key focuses of his ministry is the fight against galamseyers (illegal miners). These are illegal operators in various parts of Ghana mining for precious metals without any regard for the environment. Illegal mining in Ghana has led to environmental degradation, resulting in dried-up bodies of water, water pollution with harmful chemicals like cyanide, and many more. Where previous administration has failed, Hon. Dominic Nitiwul went into collaboration with the country's Ministry of Lands and Natural Resources and Military High Command Armed Forces to initiate measures for confiscation of machinery, forcing out illegal miners, and the restoration of degraded lands.
5. Minister Of Interior – Hon. Ambrose Dery, MP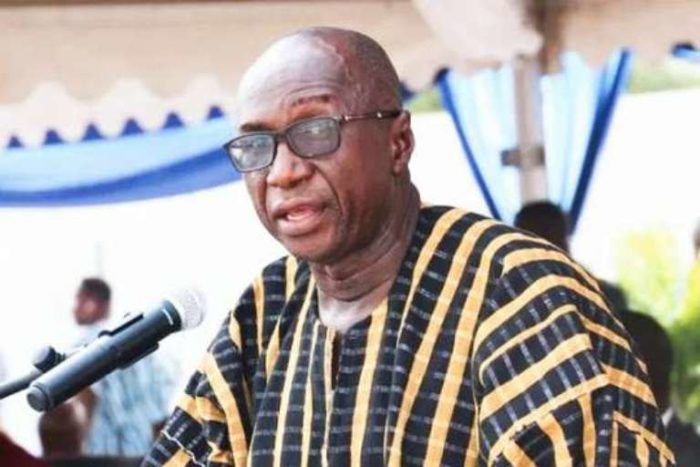 Hon. Ambrose Dery, MP was a parliamentary member for Lawra/Nandom Constituency from 2009 to 2013. He is a legal practitioner who served with Ghana's Ministry of Justice as a Minister of State from 2007 to 2008 and currently serving as the country's Interior Minister. He became an MP after his successful bid through the New Patriotic Party and Ambrose's tenor in the house saw him function in the following capacities;
The Deputy Minority Leader of the Parliament,
Pan African Parliament Member
Observer Mission Leader of the Pan African Parliament to the Presidential and Parliamentary Elections held in Namibian in November 2009
Leader of the fact-finding mission of the Pan African Parliament to La Cote d'Ivoire
6. Minister Of Foreign Affairs And Regional Integration – Shirley Ayorkor Botchwey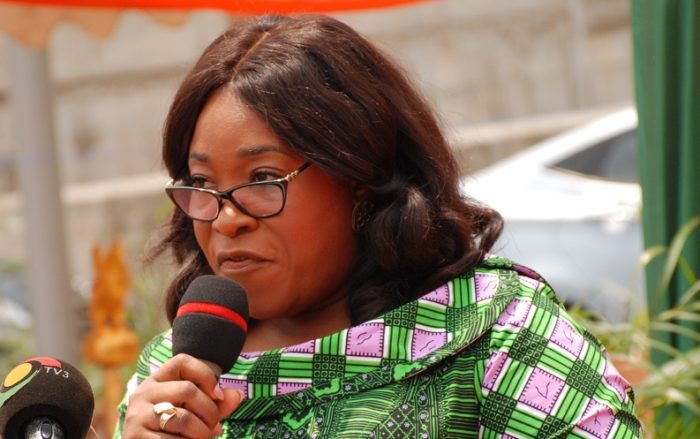 Shirley Ayorkor Botchwey won her seat to the Ghana Parliament for Anyaa-Sowutuom under the auspices of the New Patriotic Party. She was a one-time Minister of Foreign Affairs and was first named the country's minister of foreign affairs on the 10th of January 2017 by President Akufo Addo.
It is obvious that the president considered Botchwey to be a minister who deserves a second term and while submitting his list of nominees for the current ministers in Ghana, her name made the list irrespective of the opposition. Madam Botchwey has been deeply occupied with work on gender and children-related issues in the country to guarantee their inclusion in all the appropriate legislation.
7. Minister Of Attorney General And Minister For Justice – Godfred Dame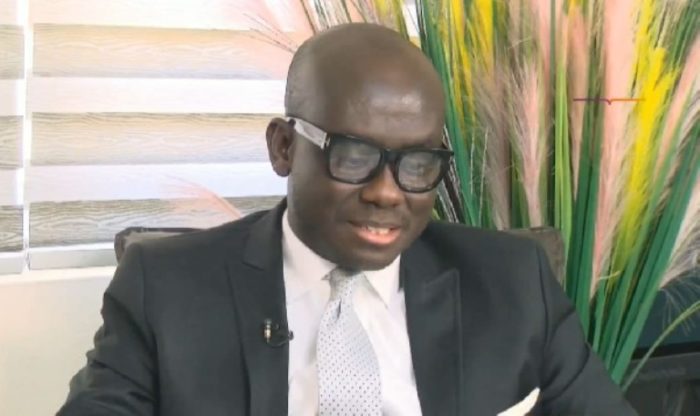 In 2017, Godfred Dame was named Ghana's Deputy Attorney-General and Deputy Minister for Justice where he served until the 6th of January 2021. A graduate of the Ghana School of Law, Dame was distinguished in his active defense of Akufo Addo's Government in diverse high-profile lawsuits and several international arbitrations involving the sitting Government. Thanks to his tremendous performance, Godfred aided in the transformation of the office of the Attorney-General into a formidable force in matters relating to litigation. Some of his notable achievements include;
Leading the efforts of the Ghana government towards the recovery of the funds paid to businessman, Alfred Agbesi Woyome
He saw to the termination of the three mining leases awarded to Exton Cubic Company Limited
Challenged the constitutionality of Mr. Martin Amidu's appointment as Special Prosecutor
The challenge to the formation of new regions in the country
The challenge to the collection and compilation of new voters by the NDP (National Democratic Congress) and a plethora of other cases
With his glowing records, it came as no surprise that President Akufo Addo named him the county's 25th Attorney-General and Minister of Justice. Following his nomination which happened on the 21st of January 2021, Godfred scaled through Parliamentary approval, and on the 5th of March 2021, he was sworn into office in replacement of Gloria Akuffo.
8. Minister Of Local Government, Decentralization And Rural Development – Hon. Dan Botwe, MP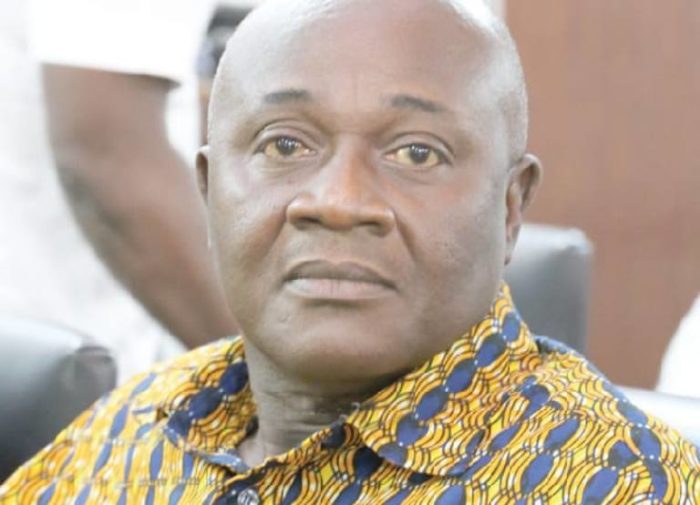 A known politician and a Ghanaian ICT specialist, Daniel Kweku Botwe has served in several positions in government. He serves as MP representing Okere constituency, he was part of John Agyekum Kufour administration where he served in his capacity as Minister for Information and National Orientation, Daniel functioned as Ghana's Regional Reorganization and Development Minister.
During Nana Akufo-Addo's first administration in 2017, he was named Ghana's Minister of Regional Reorganization and Development, which was then a newly created ministry targeted at overseeing the division of numerous regions in Ghana; this was done in a bid to fulfill one of the president's political promises. Akuffo Addo has plans underway to redraw the Volta region to create the Oti region, as well as redraw the Western region to create the new Western-North region.
Daniel Kweku Botwe also formed part of the nineteen ministers named by President Akufo Addo in January 2017 to assume office as his inner cabinet and aid in crucial decision-making. Also, Botwe is Ghana's Minister for Local Government, Decentralization and Rural Development both for the first and second tenor of President Nana Akufo Addo,
9. Minister Of Parliamentary Affairs – Hon. Osei Kyei Mensah Bonsu, MP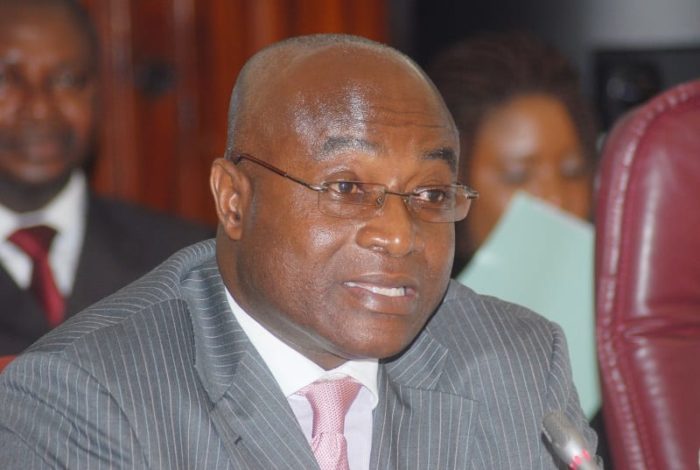 A Ghanaian politician and urban planner, Osei Kyei Mensah Bonsu was named among the current ministers in Ghana in 2021. Presently, he is part of the Parliament of Ghana – an office assumed in January 1997 and has been retained to date. Osei functions as the minority leader in the Parliament. Since he became Ghana's Minister for Parliamentary Affairs, Bonsu has represented the country in several countries, including the United States of America, Canada, Mexico, Chile, Panama, Uruguay, Ecuador, United Kingdom, Peru, Germany, Netherlands, Finland, Norway, Switzerland, Russia, Syria, Azerbaijan, South Korea, United Arab Emirates, Japan, Philippines, New Zealand, Australia, Indonesia, Thailand, Bangladesh, Malaysia, Sri Lanka, China, Namibia, South Africa, Kenya, Tanzania, Malawi, Mauritius, Zambia, Ethiopia, Lesotho, Mauritania, Gabon, Morocco, Chad, Liberia, Senegal, Cote d'Ivoire, Togo, Benin, Burkina Faso, Cameroon, and several others.
In 2021, the UPSA (University of Professional Studies) awarded Hon. Osei Kyei-Mensah-Bonsu a Doctor of Philosophy in honoris corsa. This was done in recognition of the MP's notable accomplishments in Parliament, including his service in expanding and deepening the frontiers of Ghana's democratic governance.
10. Minister Of Communication And Digitization – Hon. Ursula Owusu-Ekuful, MP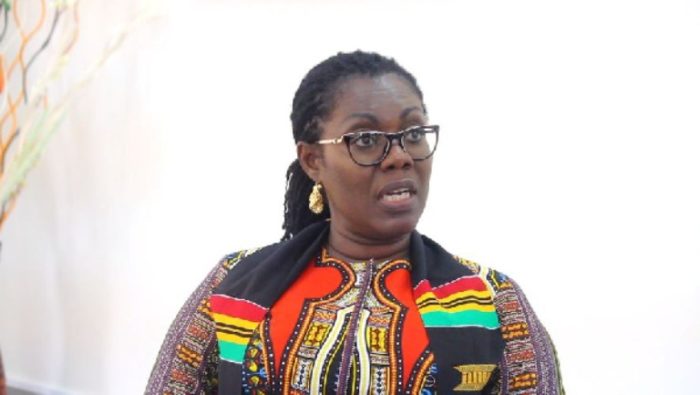 Ursula Owusu-Ekuful who is Ghana's member of parliament representing Ablekuma West constituency in the Greater Accra Region of the country is a legal practitioner by profession and a die-hard women's rights activist. During the first tenor of Akufo Addo in 2017, she was appointed to head Ghana's Ministery of Communications and Digitalization as its substantial minister and has retained the position to date.
Ursula Owusu-Ekuful has been steadfast in her commitment towards Ghanaian women and children, protecting their rights, and ensuring they get what is due to them. In recognition of her achievements, FIDA (International Federation of Women Lawyers) honored the minister in February 2019 at the FIDA Africa Regional Congress of 2019 held in Abuja, Nigeria.
Prior to that on the 29th of September 2018, the traditional leaders, including the entire people of Akyem Asuom within the Kwaebibirem District of Ghana's Eastern Region installed her as the Nkosuohemaa which means Development Queen.
11. Minister Of Food And Agriculture – Dr. Owusu Afriyie Akoto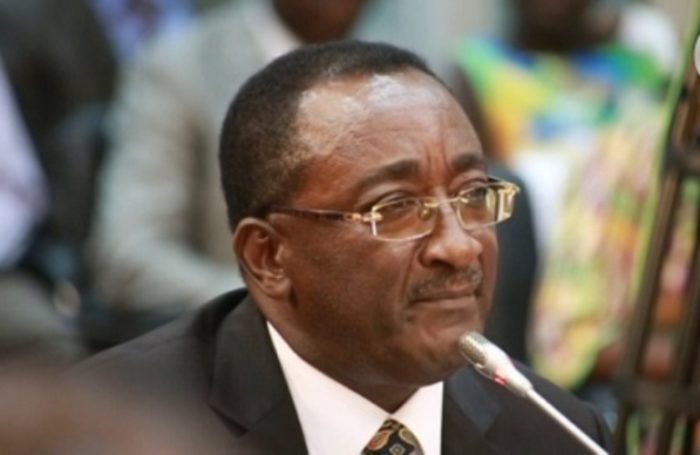 An agric economist and politician by profession, Dr. Owusu Afriyie Akoto functioned as the MP for Kwadaso Constituency (2009 to 2016), and in January 2017, he was nominated by President Akufo Addo to head the country's Ministry of Food and Agriculture. While undergoing vetting, he revealed how excited South African and American investors who visited the Afram plains in Kintampo, and several other agricultural projects in the country were. According to Dr. Owusu, the foreign investors were satisfied with the animal-rearing opportunities offered by those places and had expressed real interest in investing heavily in the sector.
Dr. Owusu Afriyie Akoto assumed his ministerial position on the 28th of January 2017 and is still working in the same capacity to date. He was also privileged to emerge as one of Akufo Addo's inner circle cabinet consisting of nineteen ministers who would be involved in the country's key decision-making process.
On assumption of office as the minister of Food and Agriculture, Dr. Owusu promised to work on boosting the percentage of their local farmers that plant with improved seeds; this stood at a paltry 11% as of June 2017. To achieve this, his government went into collaboration with the Grains Development Board and the Savanna Agricultural Research Institute, and together, they work towards overcoming the deficit experienced in seeds supply for the "Planting for Food and Jobs program". Owusu said this program will ensure that Ghana produces enough for its citizens and have a surplus for export. His commitment towards the project was felt in 2020 when his government invested about a billion cedis in procuring seeds and fertilizers for smallholder farmers in Ghana to aid in increasing their yields.
12. Minister Of Energy – Hon. Dr. Matthew Opoku Prempeh, MP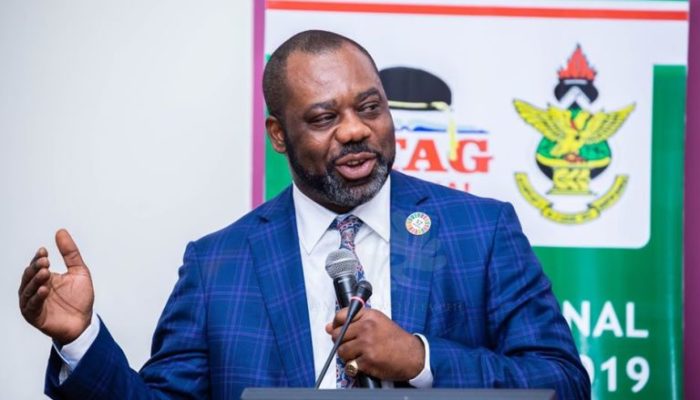 A medical practitioner and Ghanaian politician, Hon. Dr. Matthew Opoku Prempeh is the MP for Manhyia South Constituency within Ghana's Ashanti Region. He first served as the country's minister for Education under President Akufo-Addo's administration from the 10th of January 2017 to 2021, during which he achieved these milestones;
Deliver on the government's flagship education program
On the country's Free Senior High School program
Delivered on curriculum reforms
On teacher reforms, including numerous initiatives to promote the country's mainstream Technical, Vocational Training, plus Education (TVET)
While serving as the Minister of Education, Prempeh was named to the president's inner cabinet in March 2017.
After the NPP emerged victorious at the general elections of 2020, Dr. Prempeh was nominated by President Akufo-Addo to fill the position of the Minister of Energy in 2021. His latest office as the energy minister has seen Prempeh championing numerous projects in the country.
The completion of the country's rural electrification project which is targeted for 2024 85.7% of the work is already done
Renegotiation of Power Agreements
Revamping of the country's cylinder manufacturing company, including the enhancement of the cylinder recirculation model. This is in a bid to meet the clean energy goals for Ghana
Establishment of a petroleum center/hub
Revision of the country's local content legislation
Improving the effectiveness of electricity producers cum distributors
Relieving Ghana's energy debt stock through ESRP (the Energy Sector Recovery Programme)
13. Minister Of Education – Hon. Dr. Yaw Osei Adutwum, MP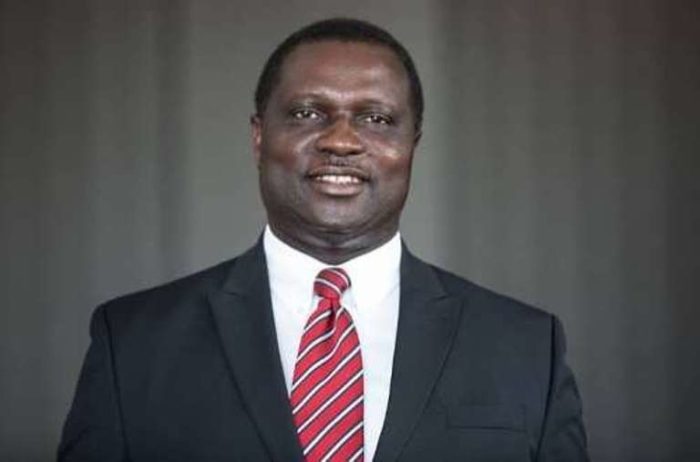 Dr. Yaw Osei Adutwum is a member of parliament representing the Bosomtwe Constituency of the Ashanti Region. He became Ghana's deputy minister of Education in March 2017; the appointment came from the incumbent president of Ghana, Nana Akufo-Addo. During his time as deputy minister of education, a couple of research bodies namely FAKS Investigative Services and ASEPA (Alliance for Social Equity and Public Accountability) voted him as the Year's Best Performing Deputy Minister in 2019.
On the 5th of March 2021, Nana Akufo-Addo named Dr. Yaw Osei Adutwum as the substantive Minister of Education. Since he assumed his duties as one of the current ministers in Ghana Adutwum has become popular for his habitual unannounced and unexpected teaching visits to schools in the country, even though he is not into active teaching service.
According to Adutwum, he feels humbled and highly honored by the confidence Akufo Addo entrusted in him and has charged all stakeholders in the sector to put all hands on deck towards realizing the Ghana dream.
14. Minister Of Health – Hon. Kwaku Agyemang Manu, MP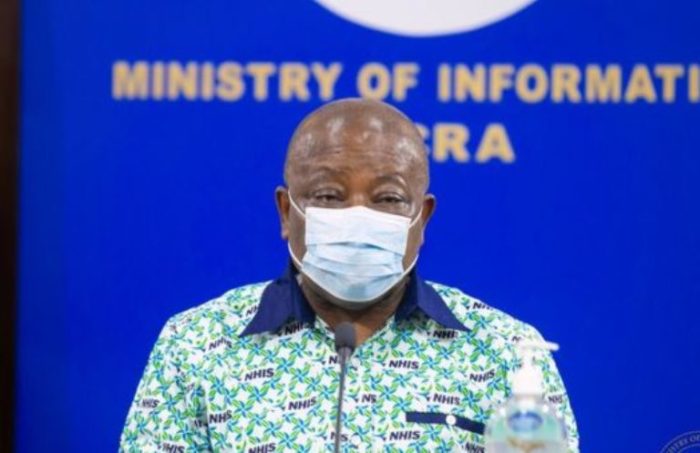 Kwaku Agyeman Manu who is a Chartered Management Accountant by profession is currently in his third term as the Member of Parliament for Dormaa West and Central in Ghana's Bono Region. He previously served as Deputy Minister in ministries like Trade and Industry, Finance, Interior, Transport and Communication, and Roads and Transport.
He is currently the country's Minister Of Health and in May 2017, he became part of Akufo-Addo's inner cabinet. The highly skilled politician and professional also serves with UNAIDS – the Joint United Nations Programme on HIV/AIDS as its Board Chairman; the program has its headquarters in Geneva. More recently, Kwaku Agyeman Manu was voted as an alternate member for Global Alliance for Vaccines and Immunization, GAVI,
15. Minister Of Lands And Natural Resources – Hon. Samuel Abdulai Jinapor, MP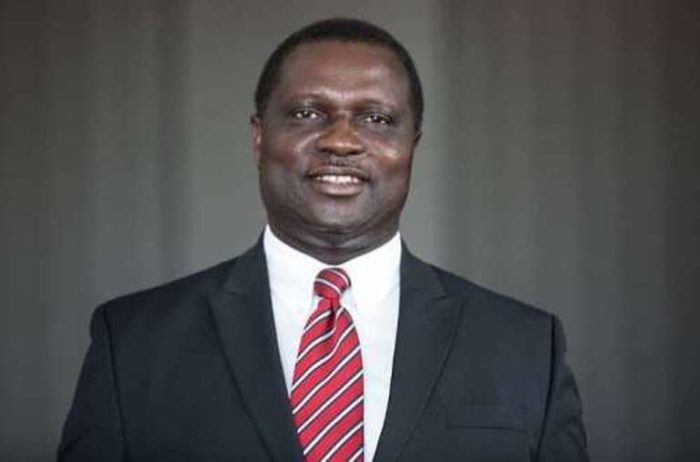 He is a legal practitioner by profession serving in Ghana's parliament as a member representing the Damongo Constituency. Jinapor was only 33 during President Akufo-Addo's first term in office when the country's first citizen named him as Deputy Chief of Staff manning Operations at the President's office; this gave him pride of place as the youngest Ghanaian to ever occupy such prestigious post.
After Akufo Addo was re-elected in the general elections of 2020, he nominated Hon. Samuel Abdulai Jinapor for an entirely different position to serve as the country's new Minister for Lands and Natural Resources. His nomination occurred on the 21st of January 2021 and after he scaled through vetting, Jinapor became the youngest Ghanaian to occupy the post.
As Ghana's new Minister of Lands And Natural Resources, he has been embarking on projects targeted at combating deforestation and climate change; Ghana planted a total of five million trees in just one day towards the realization of this project.
According to Jinapor, their plans include working on a special formula to ensure that the trees they will be planting will become economic trees.
16. Minister Of Roads And Highways – Kwasi Amoako Atta, MP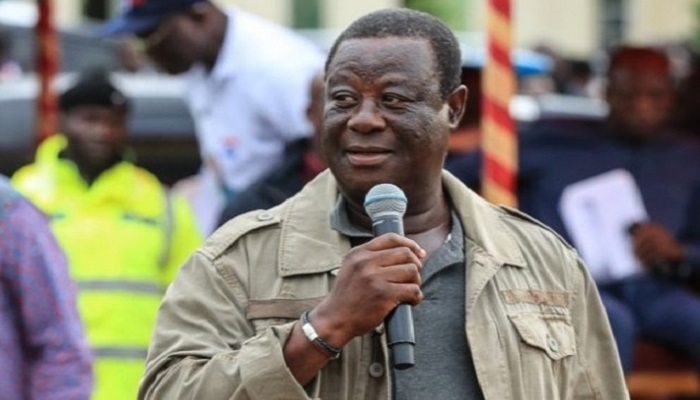 Apart from being a known politician in Ghana, Kwasi Amoako Atta, MP is a qualified legal practitioner and management consultant. As a Member of Parliament, he represents the Atiwa West constituency in the country's Eastern Region.
In January 2017, Atta was nominated as Minister Of Roads And Highways; a position which he has retained to date. His portfolio includes improving Ghana's urban and feeder roads, especially those in the agricultural belt; this is targeted at improving the country's food security.
After he was vetted and sworn in, Atta didn't waste time in rolling out his projects for the ministry. Notable among his achievements is the "Persons with Disability Road Toll Initiative which he launched in July 2017. He trained 80 persons with disabilities and allocated them toll booths to work in.
This policy according to the minister is targeted at reducing the economic burden of Ghana towards the upkeep and care of people with disabilities. He is looking to employ 200 disabled people.
17. Minister Of Works And Housing – Hon. Francis Asenso Boakye, MP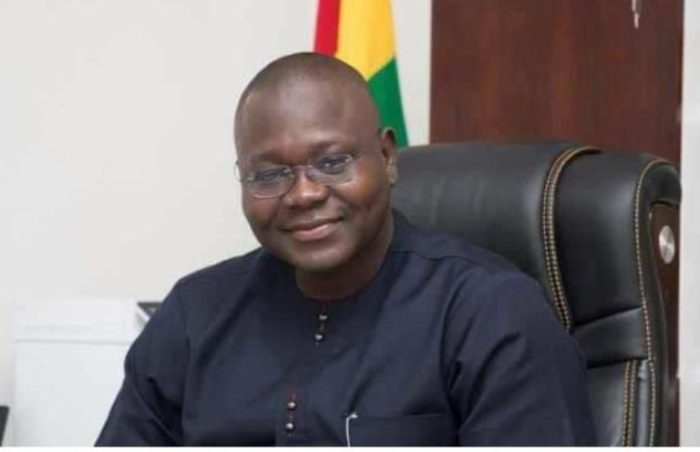 Businessman and politician, Hon. Francis Asenso Boakye represents Bantama Constituency in Ghana's Ashanti Region. President Akufo Addo appointed him Deputy Chief of Staff in January 2017 and subsequently, he became the country's Minister Of Works And Housing.
His portfolio includes formulating, monitoring, and evaluating the implementation of plans and programs for the sustainable management of the country's public landed properties. It extends to include drainage, coastal protection duties, operational hydrology, in addition to safe, secure, affordable, and decent housing with the use of innovative methods and technical expertise for all residents of Ghana.
Boakye has been championing the use of Ghana's local building material in construction which according to him will reduce production costs. He gave the condition that any developer who does not support the local material strategy may not be considered to partner with the Ghana government in its affordable housing drive.
18. Minister Of Transport – Kwaku Ofori Asiamah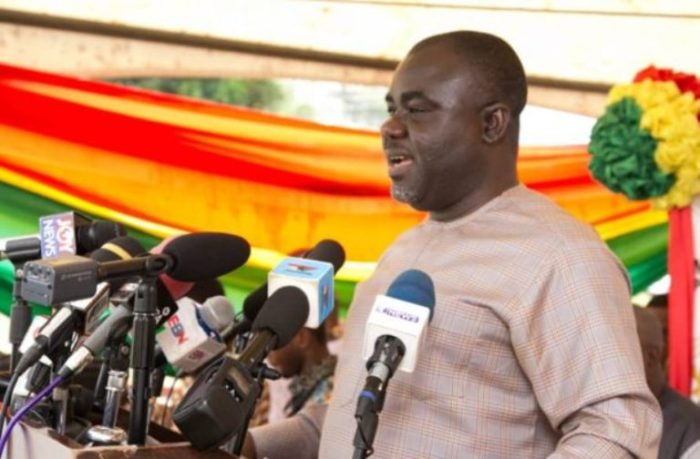 Ghanaian politician, Kwaku Ofori Asiamah was named the country's Minister of Transport by President Nana Akufo-Addo in February 2017. Subsequently, in May 2017, he joined the nineteen cabinet ministers of the president, partaking in the country's key decision-making process.
Asiamah is the ministry's fourth minister since it was created in 2009. The transport ministry is saddled with oversight responsibility for 11 agencies, including
Driver Vehicle Licensing Authority
Ghana Road Safety Commission,
Ghana Ports and Harbours Authority
Ghana Shippers' Authority and Ghana Maritime Authority,
Regional Maritime University
PSC Tema Shipyard
Metro Mass Transit Limited
Government Technical Training Centre
Intercity STC Limited
Volta Lake Transport Company Ltd.
Since Asiamah took over the helm of affairs at the Ministry of Transport, activities have been boosted. The man recently gained recognition in West Africa when MOWAC (Maritime Organization of West and Central Africa) elected him in the chairmanship position. He happens to be the first Ghanaian citizen to enjoy this privilege.
19. Minister Of Fisheries And Aquaculture Development – Hon. Mavis Hawa Koomson, MP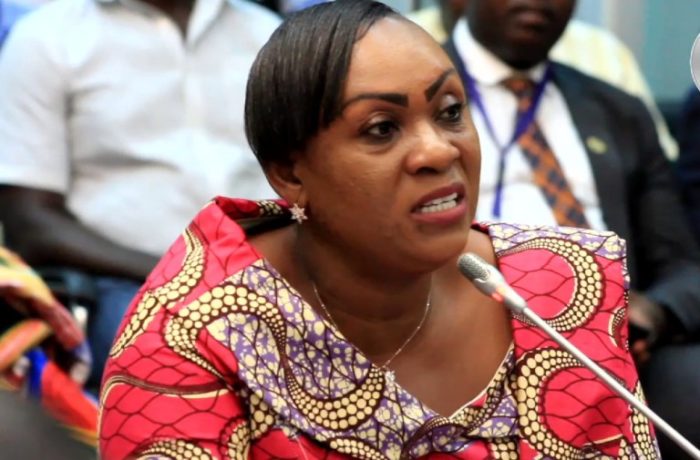 Mavis Hawa Koomson is an educationist and politician who represents Awutu Senya East Constituency in Ghana's parliament. On the 10th of January 2017, her name appeared on the minister designates of President Nana Akufo Addo for the position of Minister of Special Development Initiatives. After she scaled through vetting, Akufo-Addo named her as one of his inner cabinets in May 2017. Koomson served diligently in this capacity until January 2021. In March 2021, Akuffo Addo appointed her as the country's Minister for Fisheries and Aquaculture Development.
Upon her second appointment, Mavis Hawa Koomson wasted no time in rolling out her plans and vision for the ministry;
Boosting the contributions made by the fisheries sector to the country's development.
This will be achieved by bringing transformation to aquaculture development, including improvements to the sustainable management of Ghana's fisheries resources.
Evidence-based–informed policy initiatives targeted at decreasing overfishing, including over-exploitation of the country's fisheries resources.
She also put measures in place to combat illegal, unregulated, and unreported, (IUU) fishing activities.
One of her goals is to boost co-management of Ghana's fisheries resources and also develop the value chain of the fisheries to guarantee profitability and improve livelihoods.
20. Minister Of Railway Development – Hon. John Peter Amewu, MP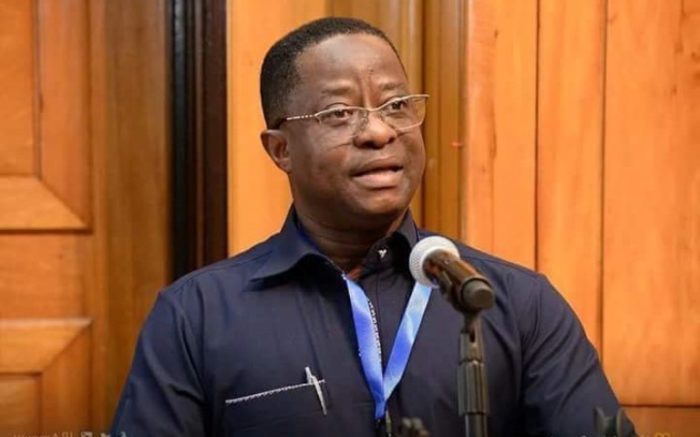 Hon. John Peter Amewu, MP is Ghana's member of parliament representing Hohoe Constituency. The honorable has served the country in various ministries, including the Ministry of Lands & Natural Resources where he wielded the big stick as the minister from 2017 to 2018 under the first tenure of President Nana Akufo Addo. Also in 2017, the president named Amewu as a member of his inner cabinet.
President Akufo Addo saw the need to change Amewu's portfolio from Lands & Natural Resources Ministry to the Ministry of Energy; this took effect from August 2018 and he remained in office till the conclusion of the president's first tenure. After Akufo Addo emerged victorious at the 2020 polls, John-Peter Amewu was named the Minister for Railways Development. Below is a list of his plans for the ministry;
During his vetting by the Ghana Parliament, Amewu promised to leave Ghana with the legacy of a robust and revamped railway sector. This he said will continue to drive the country's transport sector, including the economy both during his tenor and after it.
He has plans of detaching the Asset ownership role of GRDA (Ghana Railway Development Authority) from its task as the industry's regulator. This according to Amewu would aid in bringing efficiency and serve as an encouragement to the private sector that will then come in to drive the growth and development of the industry.
He will focus on the country's Intercontinental transportation system via rail from Tema to neighboring Burkina Faso in order to speed the process up. This in turn will facilitate both product and services supply, as well as foster affable business bonds with people in Burkina Faso and beyond.
Amewu also promised to hasten the full implementation of the country's railway master plan.
21. Minister Of Sanitation And Water Resources – Cecilia Abena Dapaah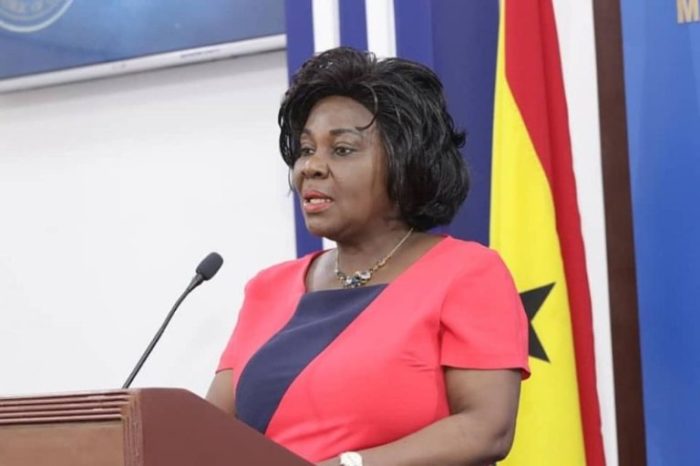 Cecilia Abena Dapaah was once a member of Ghana's parliament representing Bantama constituency and later worked with the Ministry of Water Resources, Works, and Housing as its deputy minister. Presently, her name is still on the list of the current ministers in Ghana working in her capacity as the Minister for Sanitation and Water Resources
While she works in Sanitation And Water Resources, Dapaah is at the same time doubling as the head of the Ministry of Gender, Children and Social Protection after president Akufo Addo approved an extended leave of absence for Hon. Sarah Adwoa Safo, MP who heads the ministry.
22. Minister Of Tourism, Art And Culture – Awal Mohammed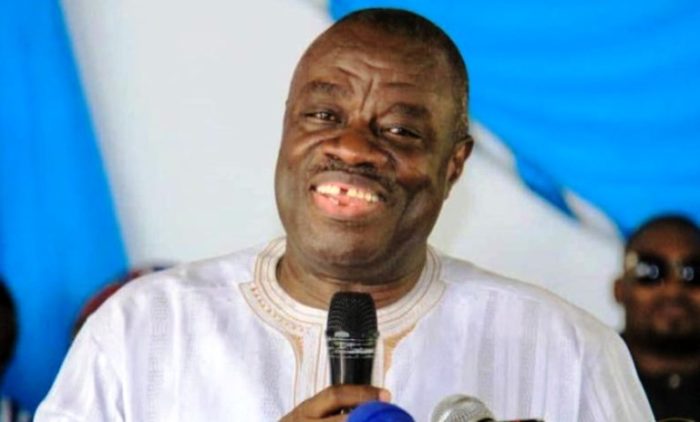 Ghanaian politician, journalist, businessman, and marketer, Awal Mohammed has served the Republic of Ghana in several capacities. On the 12th of January 2017, President Nana Akufo Addo nominated him as the country's Minister of Business Development; a position which he held until 2021 when his portfolio was changed to that of the Minister for Tourism, Arts, and Culture. Mohammed took over from Barbara Oteng Gyasi, deputized by Dr. Ziblim Iddi.
Mohammed wasted no time in settling down to work in his ministry. He is already collaborating with UNEP (United Nations Environmental Programme) who is expected to provide the financial muscle for reviewing, as well as updating the old curriculum for HOTCATT (Hotel Catering and Tourism Training Institute). This will aid it to reflect the contemporary cum global sustainable trends that are evident in the Tourism and Hospitality industry.
Consequently, Ibrahim Mohammed Awal leveraged his good office as the Minister of Tourism, Arts and Culture to review HOTCATT's academic curriculum, as well as update it. It was the Ghanaian government that set up HOTCATT as a training ground for middle-level students who are interested in catering, hotel, and tourism services.
Awal has also launched three governing boards of agencies, charging the members to proffer strategic plans to make Ghana Africa's preferred tourism destination.
23. Minister Of Gender, Children And Social Protection – Hon. Sarah Adwoa Safo, MP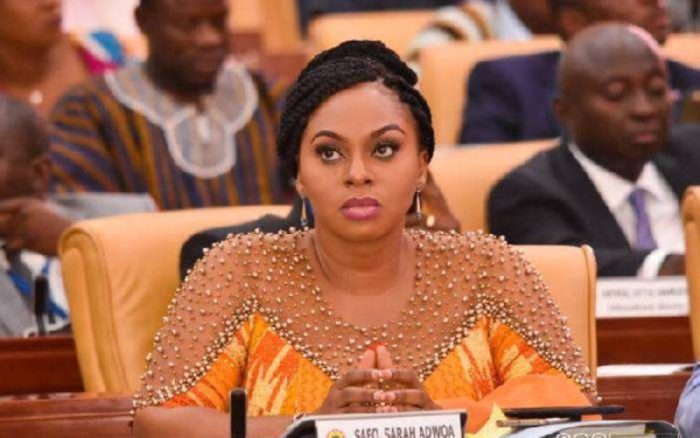 Hon. Sarah Adwoa Safo, MP is a Ghanaian legal practitioner and politician who served as an MP representing Dome Kwabenya Constituency within Ghana's Greater Accra Region from 2013 to 2020. In 2017, President Nana Akufo Addo appointed her as Minister of State manning Government Procurement; a position which she retained till 2021. When he assumed office for his second term, Akufo Addo named Hon. Sarah Adwoa Safo as the country's Minister for Gender, Children, and Social Protection.
However, things may not be going as planned for the minister who has been battling with some serious personal issues that led her to request an extended leave of absence from the president. This request was granted and in her stead, Cecilia Abena Dapaah (Minister Of Sanitation And Water Resources) will be in charge until further notice.
24. Minister Of Chieftaincy And Religious Affairs – Hon. Ebenezer Kojo Kum, MP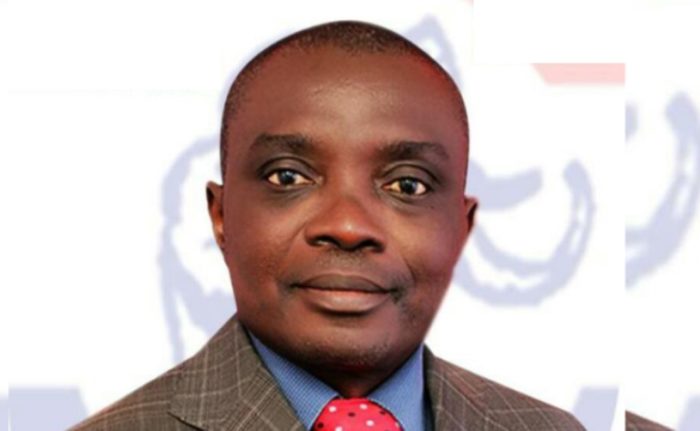 Hon. Ebenezer Kojo Kum is a lawyer by profession and in the Ghanaian political realm, he serves as an MP for the Ahanta West Constituency in Ghana's Western Region. On the 21st of January 2021, his name appeared on the list of the current ministers in Ghana appointed by President Nana Akufo Addo. Kum was assigned to man the Ministry Of Chieftaincy And Religious Affairs as its substantive minister after he emerged successfully from parliamentary vetting. His ascension into office ousted Kofi Dzamesi who is no longer part of the sitting president's team of ministers.
Hon. Ebenezer Kojo Kum was recently involved in a controversy when rumors started making the rounds about how he heaped insults on some chiefs under his constituency. In his own defense, Kum said it is not in his character to disrespect chiefs, coming from a royal family himself.
25. Minister Of Environment, Science, Technology, and Innovation – Hon. Dr. Kwaku Afriyie, MP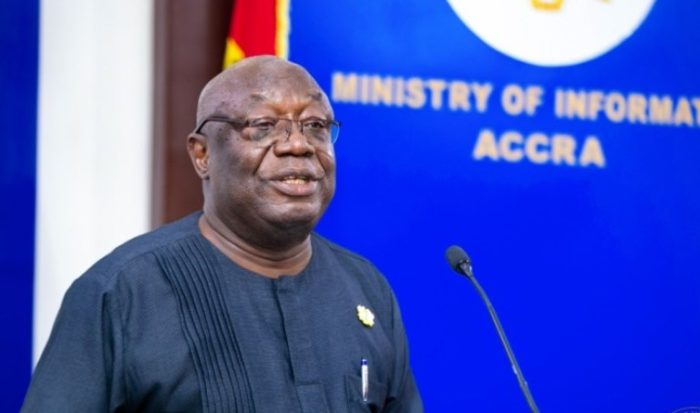 A medical practitioner, farmer, and politician, Kwaku Afriyie previously served Ghana as a Minister of Health (2001 to 2005), Western Regional Minister (2017-2018), Minister of Lands and Natural Resources, and Minister of SIGA (State Interests and Governance Authority) at different stages of his career in the Ghana political terrain.
In January 2021, his name was pronounced by the sitting president of Ghana, President Nana Akufo Addo, as one of the ministerial designates to take charge of the Ministry of Environment, Science, Technology, And Innovation. The next month in February 2021, Afriyie was vetted and approved by the country's parliament.
26. Minister Of Employment And Labour Relations – Hon. Ignatius Baffuor Awuah, MP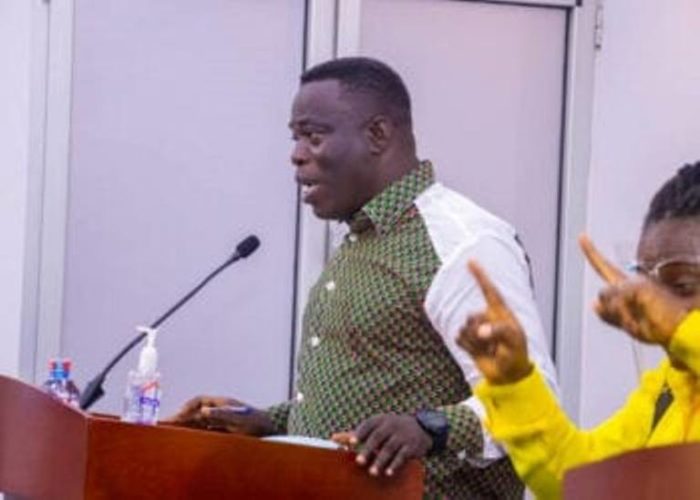 Hon. Ignatius Baffour Awuah has been serving as a member of parliament representing the West Constituency since 2008. In February 2017, Akufo Addo appointed him the country's Minister for Employment and Labour Relations.
Awuah was also lucky to be named as a member of the president's inner cabinet. As one of the selected 19 cabinet members, he will be part of the country's key decision-making body.
27. Minister Of Information – Hon. Kojo Oppong Nkrumah, MP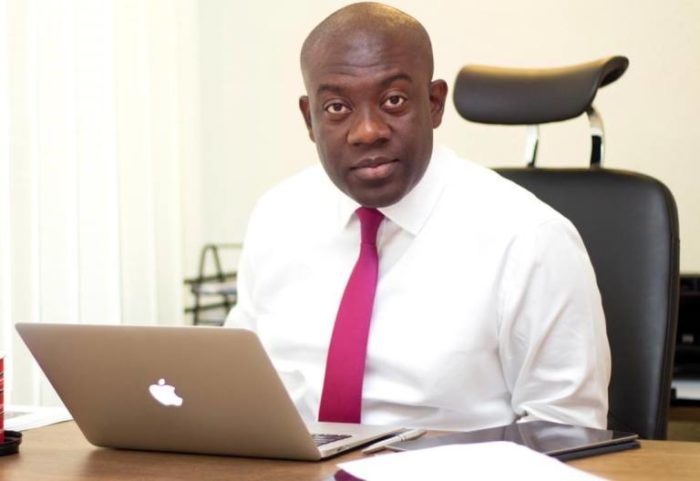 Barrister and solicitor of Ghana's Supreme Court, Honourable Kojo Oppong Nkrumah serves as Member of Parliament representing Ofoase Ayirebi Constituency. He also served in several other capacities, including as the Cabinet spokesman on the Economy, a Finance and Constitutional committees member (of the 7th Parliament of Ghana), and many more.
After Nkrumah was nominated by President Nana Akufo Addo as a designate for the office of Minister Of Information following his (Akufo Addo's) victory at the 2020 polls, he (Kojo) was unfortunate to be rejected by the minority side during the appointments committee alongside a few other ministerial designates. His appointment was thus subject to extensive debate on the floor of the parliament, resulting in his approval by a majority consensus.
28. Minister Of Youth And Sports – Hon. Mustapha Yussif, MP
From 2013 to 2017, Mustapha Yussif was a member of Parliament for Yagaba/Kubori Constituency before losing the seat to Rauf Tanko Ibrahim. Thus, when President Nana Akufo Addo assumed office for the second term, he appointed Yusif into office as the Sports minister to take over from Isaac Kwame Asiamah who was the Minister of Sports and Youths during the president's first term.
While going through vetting at the floor of the Parliament, Mustapha Yussif promised to equip all 275 constituencies in Ghana with Astro turfs pitches given available resources. If all the constituencies had Astro turfs, the honorable minister said, then, the vision of getting inter-community and inter-school sports festivals will be a realizable one.
29. Minister Of Public Enterprises – Hon. Joseph Cudjoe, MP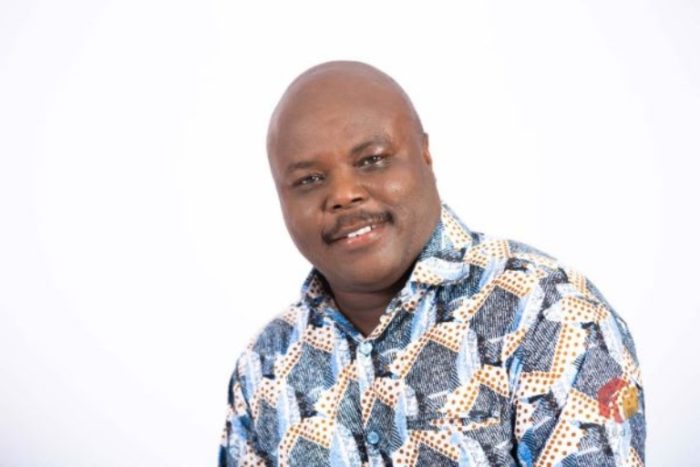 Hon. Joseph Cudjoe is an MP in Ghana's Western Region representing the Effia Constituency. On the 21st of January 2021, his name was among the minister designates submitted to the parliament for vetting. With his vetting done and dusted, Cudjoe assumed office as the country's Minister Of Public Enterprises. President Nana Akufo Addo soon appointed him in another capacity to serve as one of his Economic Management Team. He is equally part of the president's inner cabinet.
Before 2021, Hon. Joseph Cudjoe has been quite active in President Nana Akufo Addo's government, serving in his first tenor as deputy to the Minister for Energy (under Finance and Infrastructure)
30. Minister Of Works and Housing (Minister Of State) – Hon. Freda Prempeh, MP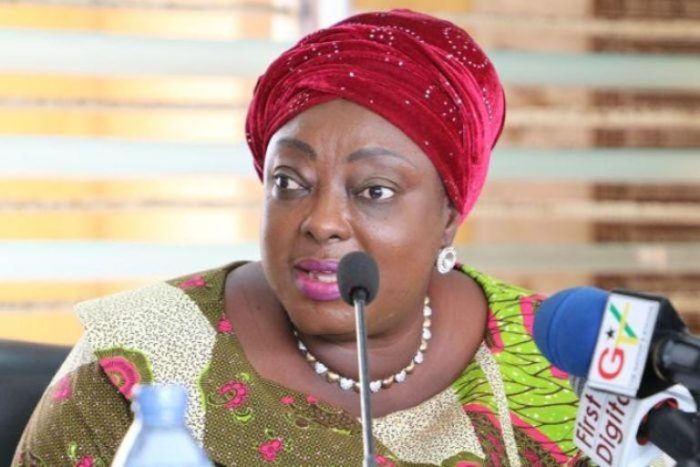 A public servant cum Brands & Communication Expert, Hon. Freda Prempeh has served in the Tano-North Constituency as a three-time parliamentary member.
The sitting president of Ghana nominated her as the minister-designate for the Ministry Of works and Housing at the onset of his second tenor in 2021 and she has since settled down to work after the parliamentary vetting. Far from being a new face in the ministry, Prempeh was already working with Works and Housing during Nana's first term in office in 2017 as the Deputy Minister. She also went on to deputize at the Ministry of Gender, Children and Social Protection around the same period.
So far in Akufo Addo's administration, the Ministry of Works and Housing happens to be the only ministry with a substantive Minister-designate and a Minister of State. Speaking about it, the sitting president said it was done to give Ghana's critical housing needs a peculiar focus and this he said is a top priority for him.
Recap of Current Ministers in Ghana
Minister Of National Security – Albert Kan Dapaah
Minister Of Finance – Ken Ofori-Atta
Minister Of Trade And Industry – Alan Kyerematen
Minister Of Defence – Hon. Dominic Nitiwul, MP
Minister Of Interior – Hon. Ambrose Dery, MP
Minister Of Foreign Affairs And Regional Integration – Shirley Ayorkor Botchwey
Minister Of Attorney General And Minister For Justice – Godfred Dame
Minister Of Local Government, Decentralization And Rural Development – Hon. Dan Botwe, MP
Minister Of Parliamentary Affairs – Hon. Osei Kyei Mensah Bonsu, MP
Minister Of Communication And Digitization – Hon. Ursula Owusu-Ekuful, MP
Minister Of Food And Agriculture – Dr. Owusu Afriyie Akoto
Minister Of Energy – Hon. Dr. Matthew Opoku Prempeh, MP
Minister Of Education – Hon. Dr. Yaw Osei Adutwum, MP
Minister Of Health – Hon. Kwaku Agyemang Manu, MP
Minister Of Lands And Natural Resources – Hon. Samuel Abdulai Jinapor, MP
Minister Of Roads And Highways – Kwasi Amoako Atta, MP
Minister Of Works And Housing – Hon. Francis Asenso Boakye, MP
Minister Of Transport – Kwaku Ofori Asiamah
Minister Of Fisheries And Aquaculture Development – Hon. Mavis Hawa Koomson, MP
Minister Of Railway Development – Hon. John Peter Amewu, MP
Minister Of Sanitation And Water Resources – Cecilia Abena Dapaah
Minister Of Tourism, Art And Culture – Awal Mohammed
Minister Of Gender, Children And Social Protection – Hon. Sarah Adwoa safo, MP
Minister Of Chieftaincy And Religious Affairs – Hon. Ebenezer Kojo Kum, MP
Minister Of Environment, Science, Technology And Innovation – Hon. Dr. Kwaku Afriyie, MP
Minister Of Employment And Labour Relations – Hon. Ignatius Baffuor Awuah, MP
Minister Of Information – Hon. Kojo Oppong Nkrumah, MP
Minister Of Youth And Sports – Hon. Mustapha Yussif, MP
Minister Of Public Enterprises – Hon. Joseph Cudjoe, MP
Minister Of works and Housing (Minister Of State) – Hon. Freda Prempeh, MP