The Daily Nation newspaper is an independent and the most widely read Kenyan newspaper published by Nation Media Group (NMG) Limited; a media company founded in 1959 by Aga Khan IV. It has grown to become the largest private media house in the entire East and Central Africa and has been listed and trading on the Nairobi Stock Exchange since the early 1970s.
Facts About Nation Media Group and Daily Nation Newspaper
---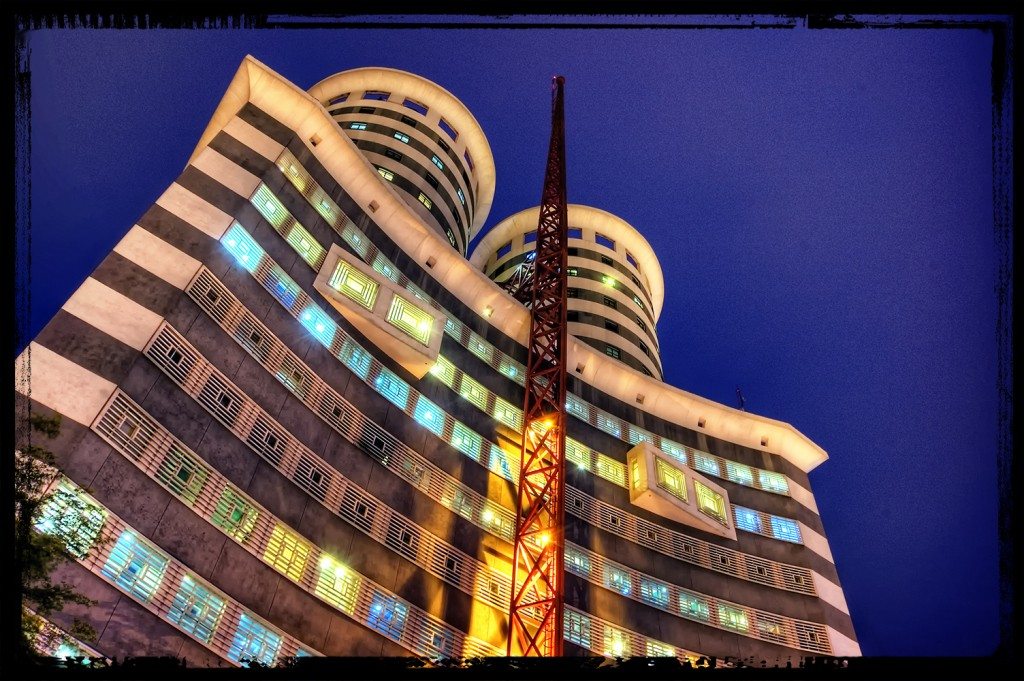 See Also: 100 Most Influential Africans
1. The Daily Nation newspaper has been around for quite a long time. Its origin started in 1958 as a Swahili weekly paper called Taifa published by Charles Hayes who was an Englishman that eventually sold it to Prince Karim Aga Khan IV in 1959 accompanied by a change of name to a Swahili phrase meaning "nation today". The English version of the newspapers was eventually rolled out and was referred to as the Daily Nation and published by the East African Newspapers (Nation Series) Ltd which is now the Nation Media Group.
2. Daily Nation Newspaper Kenya is not only East Africa's largest newspaper but has a daily circulation and readership of more than 205,000 copies. The newspaper has printed copies in addition to the electronic platform where news and current events in Kenya are aggregated and published over the internet, further increasing the total number of readers by a significant figure.
3. The Kenyan newspaper is headquartered at the Nation Centre, a reputable iconic 17-storey building with a grand architectural twin tower design. The building is located in the central business district of Kenya's capital city, Nairobi, along Kimathi Street.
4. There are about 7,500 shareholders of the Daily Nation newspaper with its major shareholder being an agency of the Aga Khan Development Network: Aga Khan Fund for Economic Development. The group has employed strategic methods in news and media marketing. Apart from selling hard copies of the newspapers, digital versions of The Nation and The East African are sold to subscribers coming to the newsstand, maintaining web portals for the online editions of the daily, weekly and Sunday titles with links to its other titles, across the East African region. These web portals are accessible online with more than 3 million visitors coming to the website every day. It's free to access the portals.
5. The Nation Media Group publishes more than 8 newspapers in Kenya, Tanzania, Uganda and Rwanda in addition to radio and TV stations in these countries. Such publications include:
Daily Nation
Saturday Nation
Sunday Nation
Taifa Leo
Taifa Jumapili
The EastAfrican
Business Daily
Daily Metro
6. Nation Media Group's Daily Nation and Sunday Nation have not only grown quite phenomenally since their inception but they control a huge market share in the newspaper sector; taking up to 74% of the market and outselling their closest competitor by a ratio of 3:1.
7. Newspapers are not the only thing Nation Media Group knows how to do. The media house also owns a television station (NTV) and a radio station (Easy FM). In March 2016, NMG also commissioned a new state of the art printing press on Mombasa Road in Nairobi. The new facility reportedly has the capacity to print 86,000 newspapers per hour which cost KSh2 billion (about US$20 million).
8. Nation Media Group is not actually an "only media group".  In addition to newspapers, TVs and radio stations, NMG also has the Nation Carriers Limited; a transport and shipping department with a well-maintained fleet of vehicles that ensures that NMG's products news items are transported across to wherever they are needed. The company had recently signed a deal with TNT Worldwide Express to deliver mail and packages outside of Kenya.
9. The Nation Newspaper also has a marketing and distribution arm called the Nation Marketing and Publishing Ltd. (NM&P). Their job is to distribute various popular international magazines and newspapers such as the Economist, Times, Newsweek and Fortune magazines.
10. The broadcasting arm of the Nation Media Group is made up of NTV (one of the leading television stations in Kenya that also broadcasts through a dedicated channel on Youtube and Easy FM which offers music and video entertainment in addition to current news in Kenya.
11. The Nation Media Group boasts of Stock Exchange trading under the symbol, NMG. The shares of stock of the Group are listed at the Nairobi Stock Exchange and are cross-listed at the Uganda Securities Exchange as well as the Rwanda Stock Exchange. According to a report, as of 2015, the company had a total of more than 10,436 shareholders – Of which, 4,135, owned 1 to 500 shares each, with a cumulative total of 782,157 shares, controlling 0.41 percent of the company.