When you are the child of two individuals best described as forces of nature, there is untold pressure on you to either live up to their legacy or at least try to follow suit. The first child and daughter of Nelson Mandela and Winnie Madikizela-Mandela, Zenani Mandela-Dlamini, learned from an early age that she was not born into an average family.
From almost being born in prison to not seeing her dad until she was sixteen, and then getting married before later separating from a prince, Zenani has not had an easy life. Although she gets much attention for her business and political inclinations and actions, her personal life has been very much up for discussion. A lot of people want to know what went wrong in her marriage and why she separated from her husband. Attention also remains on the couple's children, given everything that has happened within the family.
Zenani Mandela Met Her Husband in University
Zenani Mandela had a tough childhood. Born to two activists who spent a lot of time being imprisoned and persecuted by the apartheid government, she did not have much in the way of family stability. Her father, Nelson Mandela, spent 27 years in prison and her mother, Winnie Madikizela, famously spent over a year in prison as well.
It was a rough childhood for Zenani and her sister. To prevent her children from further government attacks and harassment, Winnie sent them to a private school, Waterford Kamhlaba United World College of Southern Africa. Eventually, she jetted out to the United States of America after securing a scholarship to study Science at Boston University.
At Boston University, Zenani Mandela-Dlamini met her future husband, Prince Thumbumuzi Dlamini of Swaziland. He was studying the same course as she was in the same university despite being ten years older than she was. It was almost like fate wrote the perfect love story. He came from royalty and hailed from the nation she had lived in for her secondary school education. She also came from a family with parents of global fame. It seemed like the perfect fit.
The Couple Got Married in 1973 While Mandela was Still in Jail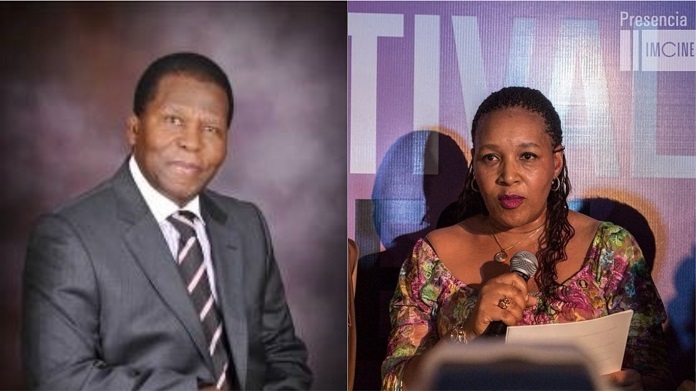 It did not take long for a solid friendship to blossom between Zenani Mandela and Thumbumuzi Dlamini after they met each other at Boston University. This friendship metamorphosed into a romantic relationship, and the two began dating. Eventually, Prince Thumbumuzi asked for Zenani's hand in marriage, and the couple tied the knot in 1973.
It was a mixed occasion for Zenani as the feeling of joy from marriage was marred by the sadness of her imprisoned father. It is usually the dream of every daughter to have her father walk her down the aisle as she commits to forever with her husband-to-be. Zenani had to make do without this part of the ceremony due to the incarceration of a father that she rarely got to see.
Still, the overall feeling was elation and joy as she joined the royal family of Swaziland. Zenani Mandela took on the title of Her Royal Highness, officially becoming a princess. This marriage, however, did not last forever.
They Separated in 2002 after Twenty-Nine Years Together
The royal union between Zenani Mandela and Prince Thumbumuzi Dlamini was the talk of the town and attracted much admiration. For the longest time, it seemed like the marriage would be one of those forever unions, but things did not turn out that way.
In September 2002, news broke that Princess Zenani and Prince Thumbumuzi were experiencing marital problems. The union reportedly had a dark cloud over it and was headed for an untimely end. During this period, Princess Zenani was repeatedly spotted with her father, Nelson Mandela, at public events. She was present during his inauguration as President, and she stood in as First Lady due to her parents' divorce. Her appearances were a contradiction to the situation with her husband whom she had not been spotted with in public for a long time.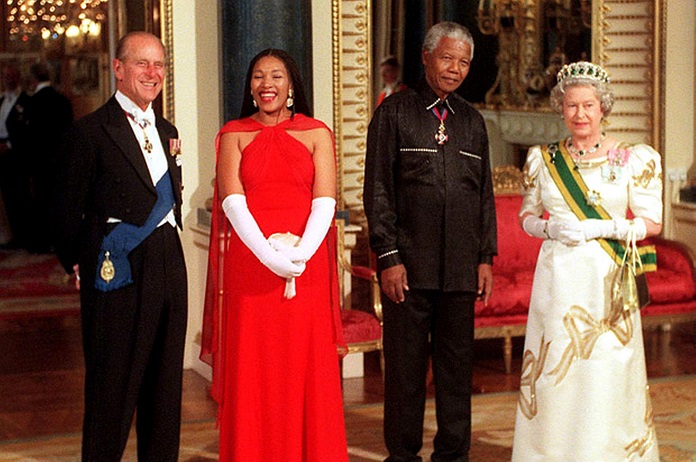 Prince Thumbumuzi later revealed that the couple had not been living together for the past two years. He said this while declaring his love for his wife and claiming she would not be going anywhere due to the traditional Swazi culture. The separation was considered permanent since 2002 and the couple never reconciled. Despite the split, Zenani Mandela retains her HRH Princess title and continues to use the 'Dlamini' surname.
The Cause of Zenani Mandela-Dlamini's Divorce from Her Husband Remains Unknown
Although the couple separated and never reconciled, there was never an official divorce. There are no court records that show an official divorce proceeding. The reason for the separation also remains undisclosed. It is not clear what caused the deterioration of the union. However, there were reports that the couple had been having an on and off marriage for a while.
Also, there had been some family interventions geared towards bringing about reconciliation between Princess Zenani and Prince Thumbumuzi Dlamini. Zenani's father was allegedly deeply saddened by his daughter's marital problems and expressed his hope that she would return to her husband. This never materialized, and the reason for this separation has remained shrouded in mystery.
Princess Zenani has further remained notoriously tight-lipped about what could have been responsible for her deciding to separate from her husband. After eighteen years, it is unlikely that the story will ever see the light of day.
Zenani Has Remained Publicly Single Since the Divorce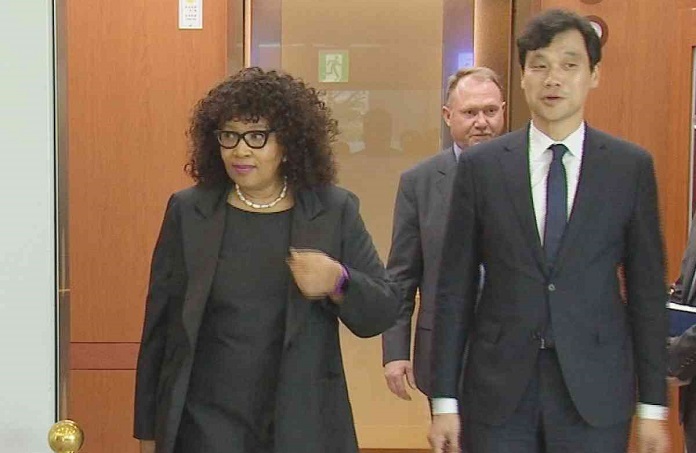 Whatever motivated Zenani Mandela to separate from her husband, it seems it spread to other men and relationships. That is because since she stopped identifying as Prince Thumbumuzi Dlamini's wife, she has never remarried. She has not even been in a rumored relationship.
Instead, she has dedicated herself to business and building a successful venture. This facilitated her move into politics and her eventual appointment as the South African ambassador to Argentina in 2012, becoming the first of Mandela's children to make a move into politics.
With all these moves and appointments, it is little wonder that she has not had time for relationships or even the prospect of getting married again.
Zenani Mandela-Dlamini's Marriage to Prince Thumbumuzi Dlamini Produced Four Children
Despite its short-lived life, the union between Zenani Mandela-Dlamini and Prince Thumbumuzi Dlamini was a fruitful one, in terms of kids. They were able to produce four children in their 29 years together. Three of their children were born before the year 1990.
Zaziwe is the first child and she was born in 1977, four years after the couple tied the knots. Zamaswazi was born in 1979 and the first son, Zinhle, followed just a year after in 1980. The couple had to wait a whopping 12 years for the birth of their last child Zozuko who arrived in 1992. So where are all four children now and what have they been up to?
Zaziwe Dlamini-Manaway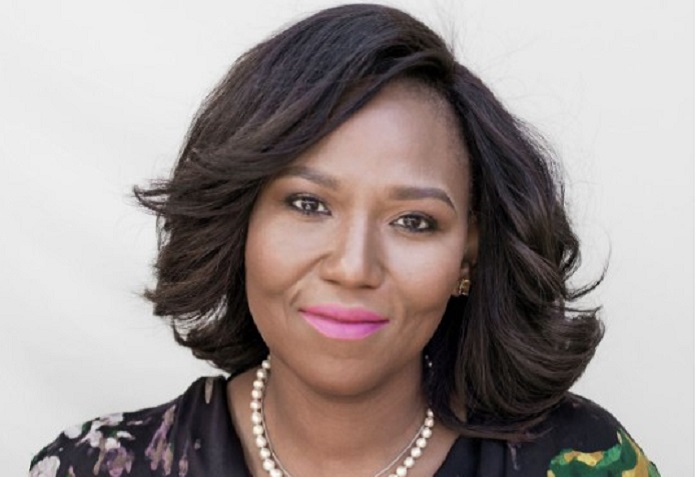 Zaziwe was born in Mbabane, Swaziland and she is the first child of Zenani Mandela and Prince Thumbumuzi Dlamini. She followed her parents' footsteps by studying in the US after she bagged a Bachelor of Science degree in Psychology from Clark Atlanta University.
She has since become the director of the Long Walk to Freedom range of products. Zaziwe got married to an American businessman, David Manaway, in 2008 and has three children. She shares a close relationship with her mother, who was present at her wedding and remains a constant presence in her life and endeavors.
Zamaswazi Dlamini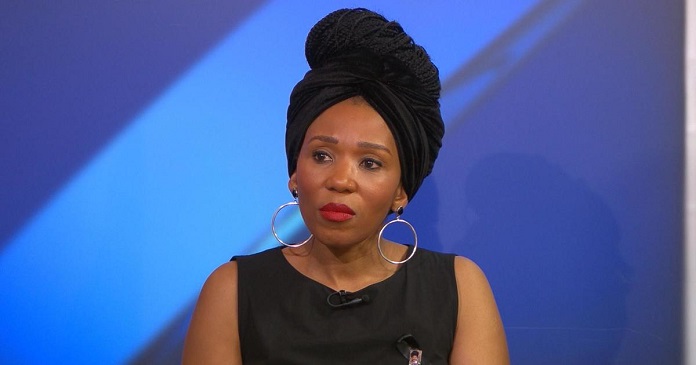 The second daughter and child of Zenani Mandela-Dlamini is a degree holder in PR and Marketing. She also has a background in Public Relations. Zamaswazi moved to retail and fashion after a sustained career in PR and has headed up the press office for House of Busby. She has also managed the business strategy and direction of renowned international brands like Mango and Claire's.
Zamaswazi co-founded the Long Walk to Freedom brand with her big sister, Zaziwe. She also co-authored the book, 491 Days, with the Nelson Mandela Foundation about her grandmother, Winnie Mandela. She remains a humanitarian and an international speaker. She is a mother to an eleven-year-old daughter.
Dr. Zinhle Dlamini
Unlike his two sisters, we don't know much about the first son of Zenani Mandela-Dlamini. We, however, know that he is a doctor who graduated with a Bachelor of Medicine and Surgery in 2009. In attendance were his grandparents, Nelson Mandela and Winnie Mandela. He also had his parents, Zenani Mandela and Prince Thumbumuzi Dlamini, in attendance at his graduation.
It is unclear if Zinhle is still a practicing doctor or if he has moved on to other ventures. The presence of his mother at his ceremony indicates that they have an amicable enough relationship.
Prince Zozuko Dlamini
Prince Zozuko Dlamini is the youngest child and undisputed baby of the Dlamini family. There is no information about him, and it is not clear what he does for a living.