Focalistic, whose real name is Lethabo Sebetso (born May 28, 1996), is a 27-year-old popular South African rap artist who came onto the music scene in 2016. Since his emergence, the Pretoria-born artist has proved to be a hitmaker with several chart-toppers like Shoota Moghel, Overload, Sandton, Shame on You, and many more.
When he debuted on the music scene, the rap artist was a signee of Major League Music. However, he recently launched his record label which is positioned to produce his future singles and albums. He has also recorded several successful collaborations, further enhancing his popularity.
Focalistic's Profile Summary
Full Name: Lethabo Sebetso
Nickname: Focalistic
Gender: Female: Male
Date of Birth: May 28, 1996
Focalistic's Age: 27 Years Old
Nationality: South African
Zodiac Sign: Gemini
Parents: Mr. & Mrs. Sebetso
Marital Status: Single
Famous For: Rap
Focalistic's Instagram: @focalistic
Twitter: @focalistic
Facebook: FOCALISTIC
Focalistic Was Born in Pretoria, South Africa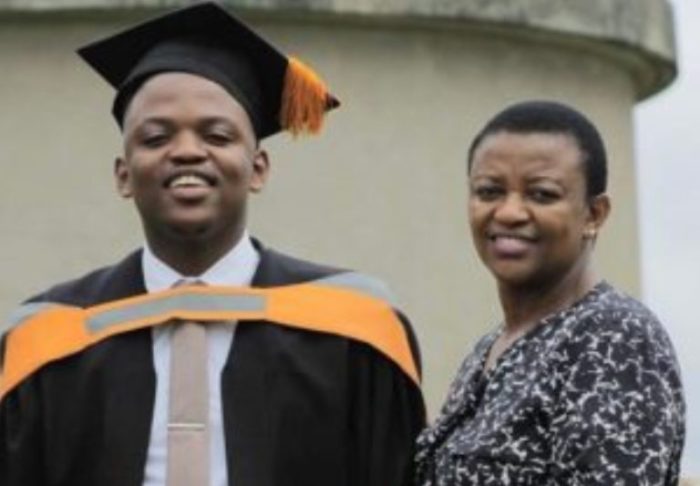 Focalistic's given name at birth is Lethabo Sebetso and the young South African was born on the 28th of May 1996. His place of birth is in Pretoria but he spent a better part of his growing up years in Grankuwa. After spending a few years in Grankuwa, the promising rap artist moved to Midrand, and a while later, he found himself back to his place of birth, Pretoria.
Information about the identity of his parents is not in the public space but it is common knowledge that he lost his dad early in life. According to the records, the SA artist was just doing his 9th grade when his father passed on. He still has his mum and she took charge of his upbringing after the demise of her husband.
Though Focalistic has never mentioned his mum's name, it is obvious that mother and son are very close. We once saw a glimpse of the mother's face when the rapper was graduating from the university. His mum came to share the joy on his big day and they snapped an adorable mother/son photo together.
It is also not known whether the artist has siblings or grew up as an only child.
He is A Political Science Graduate
Because his parents were always on the move from Pretoria to Grankuwa to Midrand, and back to Pretoria, the rapper migrated from one school to another during the period of his early education. However, after he was done with matric and ready to go in pursuit of higher academic qualifications, Focalistic chose the University of Pretoria South Africa where he proceeded to study political science, graduating in 2017.
Important to note that, political science was far from the artist's first choice in life. According to the records, he was so good at soccer during his high school days that he earned the name Pritori Maradona. However, he gave all that up to go for a university degree, Talking in an interview session, Lethabo Sebetso said his mum had always wished to see him graduate from college, thus, going to the University of Pretoria was just to fulfill that dream and make his mother happy.
His Music Career Took Off In 2016
Though he initially had something going on in soccer and later went to study political science, Focalistic has always harbored a passion for music. Thus, after he was done with his degree at the University of Pretoria, the South African star went to pursue a career in the showbiz industry as a rapper.
It is true that the star has been experimenting with music for a while, he went professional in 2016, leveraging influences from music greats like T.I, MoJava, Hugh Masekela, Kuli Chana in developing his passion for music.
By 2017, the South Africa Amapiano singer started writing and dropping songs, and the next year being 2018, Major League Music signed him up. Following this, his first single with the record label, 19 Tobetsa hit the music stand in 2018. His follow-up song was a beautiful collaboration with Kabza de small and Dj Maphorisa, and together, they released the single, Sandton.
We cannot dispute the fact that soccer is a completely different field from music but despite coming from a football background, Focalistic seems to be on top of his game as evidenced by his release of hits like Shoota Moghel and Sandton in 2019. According to the hitmaker, he even experienced a setback during his early days in music; Focalistic lost a good number of tracks on his laptop which would have seen his end in the industry. However, the artist's passion for rap was not doused one bit as he just reinforced and kept on striving for a better tomorrow.
His collaborations have played a big role in selling him to a wider audience. The South African Amapiano singer has succeeded in collaborating with some of the best in the SA music industry. A good example is his collaboration with Cassper Nyovest on the 2020 single entitled Never Knows. He hit an all-time high in April 2020 after his long-anticipated body of work, Quarantined Tarantino hit the music stand with a resounding bang.
Focalistic's Debut Album is Titled, Quarantined Tarantino
After the album Quarantined Tarantino was released, it didn't take long before it was tagged his most notable masterpiece. Anybody hearing the title of the album would be curious to know its origin and according to Focalistic, he got the theme for his debut album from the Coronavirus pandemic that hit South Africa in 2020 and the ensuing lockdown that kept everybody indoors.
The body of work for Quarantined Tarantino officially dropped on the 9th of April 2020 and the main focus of the album is the rapper's journey through the music industry and what he has achieved so far. The album hit the South African public with a big bang and was well received even beyond the country. With just one album, Focalistic has proved to be a music great and the positive reviews that keep pumping in from both fans and critics are quite noteworthy.
The Best Of Focalistic Songs
Even before his debut album, Focalistic has been steadfast in releasing singles and most of them have gone on to become hit tracks. Below is a list of some of the rap artist's best;
Shoota Moghel
Christian Dior
Pitori To Paris
Shame On You
Never Know featuring Casspar
Overload
Sandton
Focalistic's Discography
Apart from his hit tracks, the South African rap artist has recorded several other tracks.
Shoota Moghel
Christian Dior
Pitori To Paris
Eketle Pele
Dankie Mphilo
Ibiza Ko Gomora
Full Sette
Shame On You
Never Know featuring Casspar
Bae Bar
Overload
Sandton
Bothata keng
Vele
Mpintjaka
Smile again ft Senzo Afrika
Sny
Patrice Motshepe ft Zingah
Atchu
Blecke Feat. Jazzi Disciples
dibash
Ke Star Feat. Vigro Deep
His Second Studio Album Dropped in 2021
Barely one year after he released his debut album, the 18 Area Holdings signee dropped his second album entitled, President Ya Straata. The album contains seven tracks in total, featuring artists of a different caliber. The lead single in this piece is 16 Days No Sleep, featuring the likes of Kabza De Small, Mellow & Sleazy, and DJ Maphorisa. See the complete tracklist below;
Barcardi Ke Religion ft. Mellow & Sleazy
16 Days No Sleep featuring. DJ Maphorisa, and Mellow & Sleazy
Paranoia ft. DJ Maphorisa & Busta 929
Peer Pressure ft. Caltonic SA
Rabaiki ft. DJ Maphorisa, Mellow & Sleazy
Honda ft. Felo Le Tee & Myztro
Mani Yoh featuring DJ Maphorisa, Mellow & Sleazy
The South African Rapper Has Been Featured In Several Songs
Any artist who is doing well in the music industry is bound to have a line-up of other musicians who wish to feature him or her in their songs, and this is the case with Focalistic. Since the Pretoria-born star emerged on the music scene, he has been recording successful collaborations with some music greats in the country. Below are some of his best-known collabos;
Semi Tee – Mercedes ft Focalistic
Phoyisa
Major League & Senzo Afrika –
Taxi Driver ft. Focalistic
Tshego – Together Ft. Focalistic
Klippa ft. Emtee
Touchline – Quantum Ft. Focalistic
 KamoMphela – Punisher Ft. Focalistic
Major League ft Focalistic – Ase Trap Ke Pina Tsa Ko Kasi EP
K-Zaka – Ngiyakhubula Ft. Focalistic
100 Klipa (featuring Emtee)
Major League ft. Cassper Nyovest & Focalistic – Skhaftin
TumzaD'kota & Abidoza
Manyonyoba Ft. Focalistic & Major League
SheshaGeza Beats
Major League & Focalistic – Jezabel Ft. Senzo Afrika & Abidoza
Eketle Pele
TTGO – Got 'Em Ft. Focalistic
Focalistic Engages in Live Performances, Tours, and More
Dropping singles and albums are just one arm of the South Africa Amapiano Singer's music career. Focalistic is into other gigs like live performances, concerts, tours, and more.
He has been featured at several festivals in the country and various clubs and entertainment houses have enjoyed his performances. Several award functions in recent times had him on stage, and he is constantly on television. In 2020, we saw a lot of him on Live streamed interviews.
A top MC in the South African rap game, the Pretoria native rocks Mzansi radio with his Pina tsa ko kasi style of rap. Though he is known to be an Amapiano singer, Focalistic touches genres like hip hop, pop, and dancehall. You can find his tracks on major platforms like Spotify, Youtube, Apple Music, and others.
Focalistic's Style of Rapping
It is quite true that Focalistic's musical genre is rap, however, the South African superstar has a special name for his style of rap which he calls Pina Tsa Ko Kasi. When quizzed about his inspiration in the music industry, the South Africa Amapiano star gave all credit to the popular American rapper Lil Wayne.
According to Focalistic, the American rap superstar inspired him and led him to go in pursuit a career in rap music. He has expressed his dreams to be known as one of Africa's most celebrated rappers, and from what is obvious, he may not be far from this goal.
Musical Milestones For Focalistic
Moving from nowhere to prominence is a great feat only achieved by the hard workers of this world who thrive in their different chosen career paths. In Focalistic's case, the South African rap artists did not just survive in the highly competitive world of music, he found his way to the top list and is currently writing his name in gold.
Despite being a late bloomer who previously saw his future in the soccer field, he has been listed among the SA rappers to watch out for in the nearest future. From what is obvious, the Pretoria-born star has already gone ahead of many who preceded him in the industry and needless to say, he has a plethora of upcoming stars looking up to him as a role model.
Many have confessed to drawing their inspirations from him. Focalistic's decision to swap football with music has obviously paid off and the rapper is enjoying the spoils of his hard work.
Some

Notable Accolades For The Musical Hotshot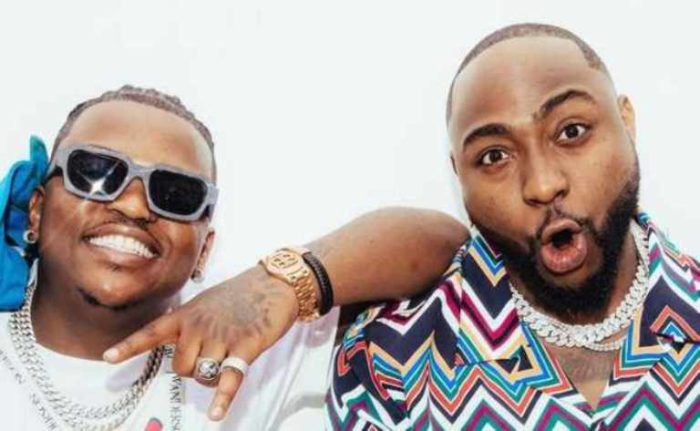 The SA entertainer is one artist that is known for dropping several hit tracks and it goes without saying that the accolades have not ceased trickling in since his debut. He started creating a niche for himself as far back as 2016 when he emerged winner of the Artist on Rise competition. Lethabo Sebetso's single, Fak'mal became a chart-topper on YFM Hip Hop music charts, debuting at #1. His EP entitled, Quarantined became the talk of the town after it hit the music stand in 2020. Following the release of the single, Ke Star Ft Virgo Deep in 2020, the track wasted no time in becoming a hit; it sold over 25 000 copies and was certified gold.
His fame went international with the release of the Ke Star remix featuring the likes of Nigerian music superstar, Davido and SA's Virgo Deep in February 2021. The track received massive international success, charting at #16 on the Billboard Top Triller Global chart in America. Focalistic featured prominently on the All Africa Music Awards of 2021 where he swept a total of seven nominations in different categories, including;
Best male artiste
Artiste of the Year
Best African collaborations
Best Artiste African dance
Best Artiste in African Electro
Break out artiste of the year
Song of the Year
The rap artist participated in the promotion of Amapiano genre in September 2021 by headlining the AmaFest Tour that took place in the United Kingdom. In 2021, he earned a notable mention at the MTV Europe Music Awards when he became a nominee for Best African Act.
The Rap Artist Has Presence On Social Media
Focalistic burst into fame on eagle wings and has been soaring higher ever since. His fame is not just felt in South Africa, he is well known in the entire African continent and even in other parts of the world. His fame notwithstanding, the rap artist has also leveraged social media in boosting his popularity.
Focalistic is palpable on the picture-sharing platform as @Focalistic, his presence is felt on Twitter with the same identity, and those looking for him on Facebook just need to type Focalistic to access his page. His following is also growing as time rolls by. On Instagram alone, he has more than half a million followers.
The Rapper is Also A Businessman
Most of Focalistic's tracks were produced under the record label, Major League Music. However, the rap artist became a businessman early in 2020 when he floated his own imprint known as 18 Area Holdings. The SA artist did not achieve this feat alone; he had to go into partnership with the Vth Season. Going forward, 18 Area Holdings is going to be in charge of producing all his singles and albums.