Cable television subscription is one of the few monthly expenses of the Nigerian middle and lower class. And while DStv and GOtv have dedicated websites where customers can make subscription payments, none of them is as robust as the Quickteller consumer services platform.
Unlike other avenues, Quickteller is a one-stop destination for various payments; from paying electricity bills to buying airtime, etc. Using Quickteller for these purposes is easy, and so is paying for your cable subscription. Not only is it easy, but there are also different available means, so you can always use Quickteller, regardless of your circumstances.
Step By Step Guide for Making DStv/GOtv Payment Via Quickteller Online
Because of the ubiquitous nature of the internet, online payments have become a popular means of settling bills via smartphones or laptops. In Nigeria, Quickteller has been leading the charge, with simple and easy to use ways to pay online for anything, including your DStv or GOtv subscription.
To make your cable TV subscriptions via Quickteller, you start by:
Enter your email address and DStv or GOtv smartcard number.
Using the drop-down button, select the bouquet you are paying for and click on Continue.
Enter the DStv subscriber's name and confirm that your smartcard number was filled correctly.
Click PAY and click on your debit card type, i.e. Interswitch, Verve, or MasterCard.
Enter your card details, i.e. Card Number and Expiry Date as inscribed on your debit card, and then enter your 4-digit PIN.
Click PAY once the transaction has been completed and your DStv account is credited. Your viewing will be restored immediately.
Another aspect of Quickteller's online payment is the mobile app. With a smartphone or tablet, you can make all your payments, including GOtv and DStv subscriptions, on Quickteller. All you have to do is download the app from the Google Play Store or App Store on iOS. Once you have downloaded the app, simply log on and follow the steps listed above.
Making DStv/GOtv Payments via Quickteller ATM
Another way you can pay for DStv or GOtv via Quickteller is the ATM. Yes, you can do a little more than withdraw or transfer money with your nearest ATM machine. To pay for your cable subscriptions via Quickteller at an ATM, here is the step by step process:
Insert your valid ATM card in the machine.
Enter your PIN.
Select the Pay Bills option on the ATM screen.
Select your bank account type (Current or Savings).
Pick your relevant cable service (DStv or GOtv).
Select your bouquet.
Enter your Smartcard or IUC number and click accept.
You Can Also Make Quickteller Payments via USSD
If maybe you are far from an ATM (or perhaps you do not feel like making the walk), and you also do not have a smartphone or laptop (or have run out of data), that does not mean that you cannot make your DStv or GOtv subscription payments with ease via Quickteller. The robust payment service offers USSD codes for users of any telecom network in Nigeria.
MTN, Airtel, and 9Mobile (Etisalat) users can make payments by simply dialing *322#
GLO users can do so by dialing *805#
After dialing, you should see a list of services you can perform with the USSD code. Enter 4 for Pay Bills and follow the prompt. It is very easy.
However, if you are going to use the USSD code, you should note one thing. Make sure you have the necessary details like your smartcard or IUC number with you. The process is time-sensitive, and if you delay in inputting the required information, you will have to start all over again.
Quickteller Paypoint is Another Valid Payment Method
You may have seen the ad on TV with Nollywood actor Nedu. Quickteller Paypoint is a modular service that pays small business owners to be Quickteller agents.
With a Quickteller Paypoint agent, you can perform any transaction, including making your DStv/GOtv subscription payment. If you still prefer the traditional ways of walking into a business office and paying cash, this is a Quickteller option for you. It is a smooth process that should take nothing more than five minutes. And because some supermarkets are Paypoint agents, you can also perform your regular shopping while paying your cable bill.
Things You Should Note Before Making Your Payment
Quickteller has a high-reliability rating, which is why many people use it. However, to ensure you do not run into any problems while using the platform, here are a couple of things you should note before making your DStv or GOtv payment via Quickteller.
Ensure your decoder is ON.
Have your Smartcard (DStv) or IUC (GOtv) number ready.
Ensure your ATM card is valid.
It is essential that you have at least N100 outside your budget cost for subscription in your bank account for service charges.
If you certify these three things, you should not have any issue making payment via Quickteller. And just like that, you are back and can watch your favorite channels.
What to Do If Your Viewing is Not Restored After Payment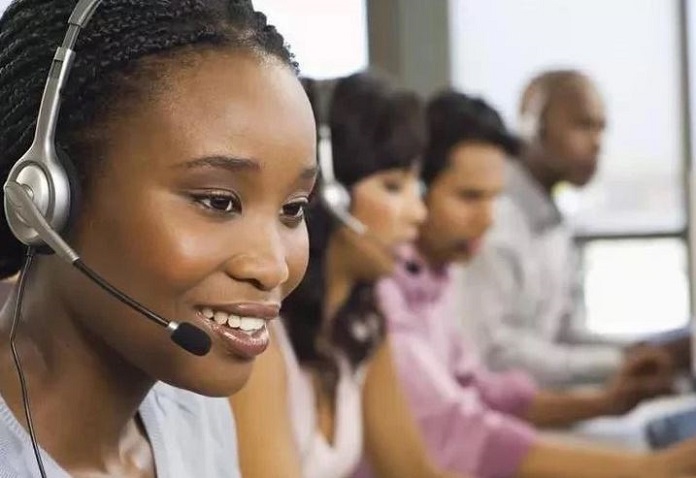 Technology is efficient, but it is not perfect. Sometimes, you might not get your access restored after making payment. This can be a result of different reasons. If this happens, there is no cause to panic. There are various means that you can use to reach out and solve the problem with relative ease.
If you are sure your transaction was completed:
Please text RA followed by the first ten digits of your smartcard number to 30333
If neither of those fixes your issues, feel free to reach out to the Quickteller customer care via:
Say you are convinced the Quickteller payment process is not the problem, and the issue lies with DStv or GOtv; here is everything about how you can reach their customer care team. To contact DStv's customer care service, visit here.
Other Ways You Can Pay for DStv/GOtv
So maybe you gave Quickteller a whirl, and you were not a fan, there are still plenty of ways you can quickly pay for your DStv/GOtv subscriptions.
Via Websites:
Paga
GlobalPay
PayArena
KongaPay
JumiaPay
EazyMoney
Via Mobile Apps:
Carbon
OPay
Your Bank App
Barter, etc
Via Physical Payments:
Walk into your nearest DStv/GOtv agent office
Pay at a POS shop
Please note in every instance, you will need to have your Smartcard or IUC Number available. You will also need a valid ATM card in most cases (mobile apps, websites, and POS shops). Happy Viewing!