Muyiwa Ademola has been active in the Nigerian movie industry since 1991 and it is absolutely safe to say he has carved a perfect niche for himself. One of his movies titled ORI (Fate) was awarded the best indigenous film at the 1st Africa Movie Academy Awards with other works in his name bagging other recognition and nominations. With the kind of fame he enjoys, media attention will always be on him, likewise his family, and looking at Muyiwa Ademola's marriage that has endured for more than a decade, the actor has done a good job balancing the bridge between his career and family life.
However, there are many claims about his marriage and love life begging for clarification. First off, it has been speculated severally that Muyiwa Ademola's marriage with Omolara is his second attempt and a few things have been said about the mother of his twins. We dissect the facts to clear the about certain speculations making the rounds.
Muyiwa and Omolara Met In Abeokuta About 20 Years Ago But Got Married In 2006
In an interview with Muyiwa Ademola's wife, she opened up a bit about how her love story with the Nollywood giant unfolded. They actually met about three years before they exchanged marriage vows. The couple met through her friend's friend who served as a matchmaker for the two. The meeting wasn't in vain as they soon started falling for each other.
Their meeting happened around 2003 and though Omolara describes it as love at first sight, she had her reservations about him that held her back from him for a while before she loosened her guard. They dated for a few years and made their union official in 2006. Much details have not been shared about their big day but some throwback pictures which the actor used to celebrate his wife on their 10th-anniversary show some Nollywood stars like Iyabo Ojo, Yinka Quadri, Faithia Balogun, Afonja Olniyi (Sanyeri), and Kemi Afolabi in attendance on their wedding day. Since then, it has been a home full of bliss for the two but not without occasional challenges.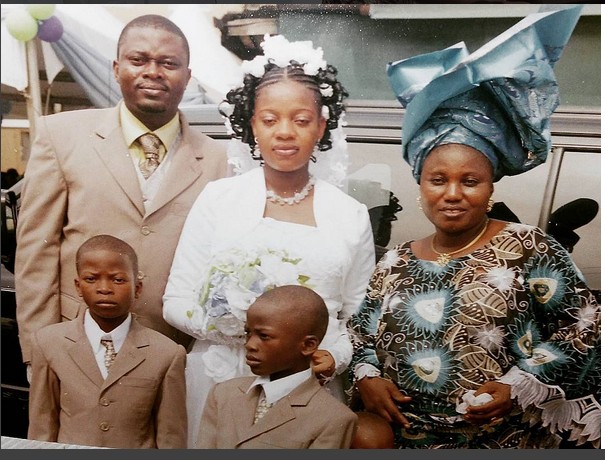 Muyiwa Ademola's Marriage Has Not Been Without Challenges
While they appear to have it all in their union, Muyiwa and his wife also face challenges like most couples, especially those in the spotlight. In an interview with Yoruba Gist, Omolara said the grace of God is responsible for keeping their home together. She pointed out the fact that her husband is always busy at film locations as one of the major challenges they have. Sometimes they only get to see twice a week but they make up for the lost time by keeping in touch through frequent calls.
Furthermore, she said they have been patient with each other and she trusts her husband enough to do the right thing. More so, Muyiwa is not the type to engage in the lavish lifestyle, partying and drinking up a storm. Instead, when he is not busy on a film location, he goes home to spend time with his wife and children. Little wonder why his wife describes him as a God-fearing man. In all, the two face normal challenges most modern couples have to deal with but cheating and scandals have not been in the picture for them. So far, the popular Yoruba actor and filmmaker has kept a clean slate when it comes to scandals.
Muyiwa Ademola Has Only Been Married Once But Had Two Kids Before That
One rumor that has refused to go away suggests that Muyiwa's wife Omolara is his second wife but this is not the case. Unlike what many thought, Omolara is the only woman Muyiwa has been married to. However, when they met, she was skeptical about him after learning he had twin boys out of wedlock. Love took care of the situation and after dating for a while, Muyiwa and Omolara exchanged marriage vows.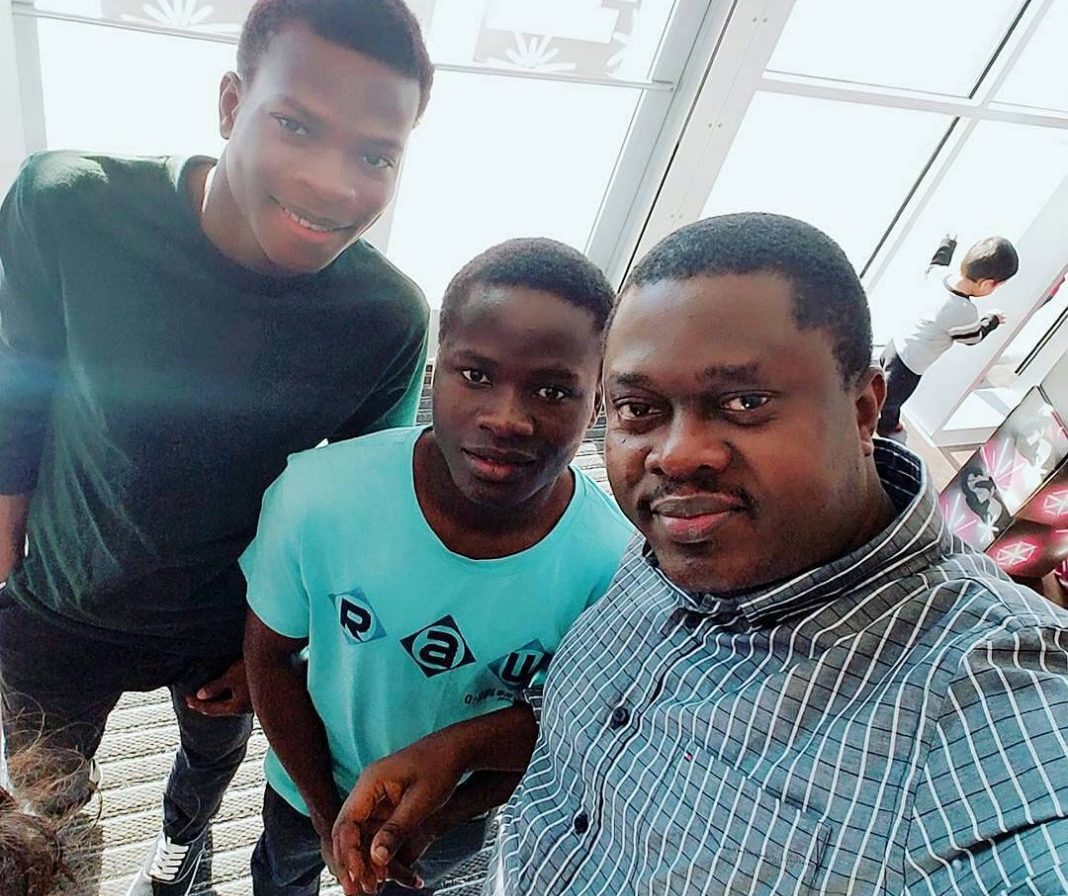 Living with two children she didn't have with her husband was a bit of a challenge for Omolara. She confessed that the boys would sometimes want to be naughty but she talks to them to help them understand why their mom is not the one with their father. So far, the identity of the woman who gave birth to the boys has not been revealed. She is apparently not a popular person and has not surfaced in the media before. Also, the exact date the twins were born is not known but Omolara confirmed that they began living with her at the age of 7.
Muyiwa Has A Total Of Five Children
While Muyiwa Ademola's marriage to Omolara produced three children; two boys and one girl, the couple are parents to five children, two from his past affair with a mystery woman while three are from his marriage to Omolara. From pictures that made it online, the actor's children are growing into fine youngsters with the twins already in their twenties. Nevertheless, their birthdays are not public knowledge.
The family has been living happily since Omolara and Muyiwa got married, growing bigger over the years. There are rumors that claim the Yoruba actor and his family have plans of relocating to Canada.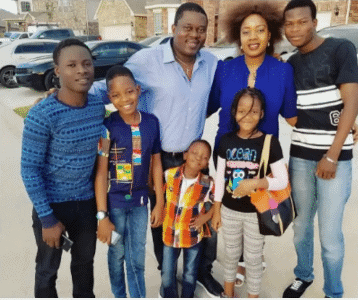 What We Know About Omolara Ademola
One thing is clear, Omolara Ademola is not popular like her husband and does not have further ties with the movie industry aside from her dalliance with the actor. In her own right, she is a businesswoman who hails from Ondo State while her husband is a native of Ogun State. Omolara prefers to live a quiet life away from the media fuss that follows celebrities and so far, it has been working for her.
Muyiwa takes every opportunity to express gratitude to his wife for being such a strong support system in his life and career. For her birthday on May 17, 2021, the actor took to Instagram to send good wishes to her. Part of his post referred to her as "The One who completes me", adding that she means the world to him.