Gospel music in Kenya has been a booming industry lately. The artists combine lyrics with various styles ranging from African rhythms, classical and choirs. Kenya gospel songs have been modernised with the combination of the latest instrumentation. Top Kenyan gospel artists in this widely booming genre are mainly young people like Bahati Kevin, Willy Paul, Gloria Muriro, Chuchu, Dk Kwenye beats, Jimmy gaits, size 8 Juliani, Daddy Owen and Paul Mwai.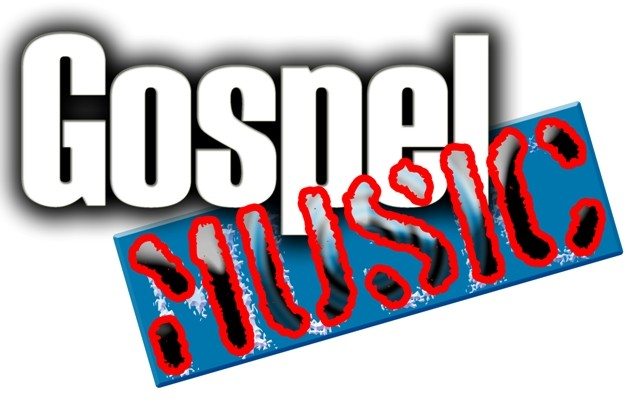 Here are 10 Kenya Gospel Songs You Should Listen To
1. Signature by Jimmy Gait
The song Signature features in Jimmy's latest album. It came as a surprise since the artist had admitted that he was certainly shunning away from the music limelight so as to pursue his personal interests. He never revealed what he was up to. Moreover, he did not reveal what he was purposely working on. However, Jimmy promised to surprise his fans. It seemed like his fans would not wait for long, to hear the release of the latest song "Signature", which is a hit. The song still holds his style of music, and some factors added to it. It is laid back as he attempts to pass the message across. The chorus of the song which says, "Mungu akiweka signature ili akubariki hakuna anayeweza kuvuta" carries the main message. It means, when God's purpose is to bless you, nobody can say no.
2. Moto by Size 8
The new song "Moto" sounds sarcastic and controversial to many people. This is because size 8's rise to fame in the secular world sustained by her hit song "Fire", one of the top popular secular songs in Kenya. The artist says her two songs "fire" and "mateke", have different messages and beats, the only common thing is the name. The song's message was that since she started a new life in Christ, she wants an entirely new life.
See Also: 10 Evergreen Oromo Music You Should Listen To
3. Mama by Bahati Kevin
The song is a dedication to his mother who passed away when the artiste was in class one. He is now 19 years old, and grew up in the slums, as an orphan in a children's home. The words "Zawadi yangu kubwa nikukiimbia wewe" means tha when his mama died, he gave him encouraging words which made him strong to date, and that is the reason in his song; he is kind of appreciating his mother, though not physically present. The song is among the current hits and earned him a Grove Year Award.
4. Msaidizi, by Gloria Muliro
You should listen to this song as it has maintained the top ten position hits. Msaidizi is a new worship song where Gloria Muliro asks God to send her a helper (Holy Spirit) to guide her in all her endeavors. You can meditate on the song, and it can help you to seek God to assist you and guide you in whatever things you want to do.
5. Utawala by Juliani
The song echoes sentiments that correct the current social-political issues. The religious, political, and social emancipation addresses today's society. The song is fundamental because it sends a religious message to all government officials, and those aspiring to become one.
6. Lala Salama by Willy Paul
Why you should listen to this song is because the artist sang the song as a dedication to his late dad. The song touches the hearts of people who lost their loved ones and encourages them in the trying moments.
7. Utamu Wa Maisha By Dady Owen
The song Utamu Wa Maisha is a remix. The song passes across a very powerful message about life. When you listen to this song, you will stop worrying about life, and what life comes up with. Utamu Wa Maisha, will make you relaxed, and never worry about the future, since it says, the joy of life is because you never know what tomorrow will bring. Therefore, you will live in the present a happy person, because you never know about tomorrow.
8. I am in the Race by Paul Mwai
This song is very encouraging and inspiring. It encourages you to keep moving, towards achieving your goals, no matter what comes your way because you are assured of victory. The artiste is gifted in gospel music and he maintains his style all through.
https://www.youtube.com/watch?v=toEqWgFvPZw
9. Napenda by Shusho
The song, featured in her latest album, became a hit, and the artist won awards both in Kenya and Tanzania. The song possesses a nice combination of relics and style, and the message is very appealing, especially with Kenyan music lovers. "Nanapenda", the message really means, God is our mentor, and we love when he guides us because all his ways are perfect.
https://www.youtube.com/watch?v=K-oFu_2RHPI
10. Asusu by Dk Kwenye Beat
The song is very entertaining, with dramatization of a robbery scene which appears unbelievable. The video climax and the beats are very entertaining, and makes you want to listen to the song.
Remember when you listen to these Kenyan gospel songs, they are not only entertaining but also encouraging. You can listen via YouTube, on your computer or phone. In addition, you do not need to buy the CD, you can download the songs and save on your PC, and listen to them every time you wish. Thanks to technology, gospel fans can now access their favourite songs anytime, anywhere.