Benjamin Dube is a South African pastor and gospel music artist who is the founder and minister of the High Praise Center Ministry. The man of God has been through two marriages and divorces but most notable among the two is his union with Thabile Dube (his second wife), who is known as the mother of Pastor Ben's last child Mangi Dube. Before he tied the connubial knot with Thabile, the good pastor was married to Phindile Valencia Dube. Though we don't know much about their union, she gave birth to the singer's first three sons Mtho Dube, Sihle Dube, and Buhle Dube.
Interestingly, the first three sons born to the pastor are already forging their career paths in Gospel music. In fact, they came together to form a music group under the moniker, The Dube Brothers. The pastor's last child is considered too young to forge a career path, but time will tell if he will follow his dad and brothers in the gospel music industry.
Who is Thabile Dube?
Thabile Dube's profession is not known, but the ex-wife of Benjamin Dube is a vibrant, beautiful, and diligent South African woman who, during her time as the gospel musician's wife, was considered his ministry's first lady. Until their relationship went sour, Thabile used to be a source of motivation and strength to her ex-spouse, always throwing her support behind him and taking charge of the home front while he focused on building his career as a pastor and gospel musician. Even after her separation from the minister, nothing has been heard about the mother of one following any particular career path.
How Pastor Benjamin Dube's Marriage To Thabile Turned Sour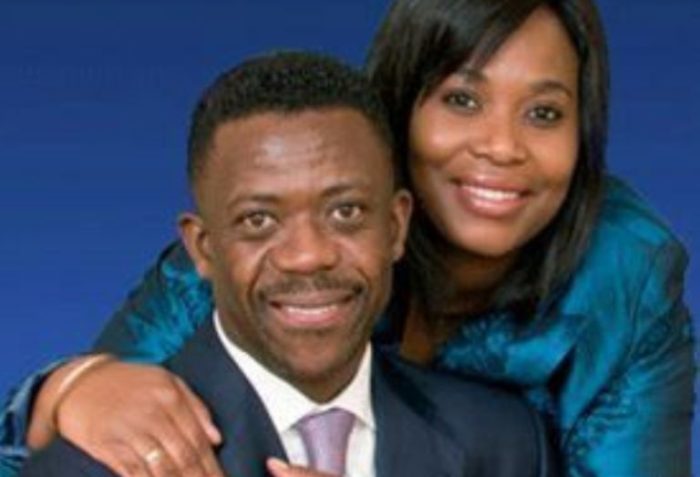 There is a dearth of information about Benjamin Dube's early relationship with Thabile. In the same manner, as his first wife, how their love story began remains a mystery, making it difficult to place our fingers on exactly how and when they met. Even though Mr. Dube never confirmed it, we cannot omit to mention the rumor about Benjamin already seeing Thabile while his first marriage was still on. In fact, inside sources revealed that Ben's dalliance with Thabile contributed to the crash of his first marriage,
While it was pastor Ben's second time in matrimony, it was Thabile's first marriage. Even though the details of their early days together were not made public, the public witnessed their wedding, and according to reports, it was a huge and showy affair with several notable South Africans in attendance. The minister was already well established as a gospel singer, and he had several of his industry friends come to share his big day.
Initially, The Couple Was Enjoying a Good Marriage
At the onset of their union, Benjamin and Thabile were actually living in marital bliss as the couple admitted to being in love then and sharing really great and memorable times. The details of their early marital journey were never made public but going by the little they managed to let on, it was definitely all shades of wonderful, and the arrival of their son Mangi Dube in 2007 has remained a testament to the great love they shared.
On how Benjamin Dube's second wife treated his other children, no adequate info can be found, but it is common knowledge that the Dube family, including Pastor Ben, his three sons from Phindile Valencia Dube, Thabile, and her son all lived together under the same roof. At the time, it was reported that Thabile and her stepchildren were close. The exact number of years their union lasted is not specified, but fans believe that they were together for more than five years; this was never confirmed, but people concluded from the fact that Mangi was above eight as at the time of their separation.
Their Union Was Fraught With Physical And Mental Abuses
In the same way as every other couple, Thabile and Pastor Benjamin Dube witnessed their share of marriage issues as they tried to make it work. Trouble started when we began hearing reports of physical abuse in their union. When one hears about physical abuse in a marriage, your mind would naturally run to the man as the abuser. However, that was completely different in the Pastor Ben/Thabile relationship. In fact, all the physical and mental abuses came from the mother of one.
All these were revealed by the gospel singer himself in an interview session when he let down his guard, sharing how abusive his union with Thabile was. The father of four narrated how he was left with impaired hearing in one ear after his ex-wife used a car key to stab him in that particular ear in the heat of an argument. Pastor Ben was really ready to spill all the beans as he went further to talk about other instances when he was under serious attack from Thabile who had no qualms about beating him up; this, he said, happened severally, and he took to locking himself in the bedroom just to get away from trouble.
Defending herself from all the accusations, Thabile recounted how the gospel musician would always go visiting his first wife, and instead of keeping it to himself, Benjamin Dube would come home to rub it on her face by telling Thabile how his ex baked him some really nice scones. Thabile also recounted her anguish when pastor Ben accused her of being a witch; this she said happened during one of their church services and led the mother of one to file charges against pastor Ben, demanding that the minister pays her the sum of R700 000 for accusing her of witchcraft before his church. All these and more were listed as the contributing factors that caused the demise of their marriage.
Their Divorce and the Aftermath
When Pastor Benjamin Dube and Thabile took the decision to call it quits with their marriage and filed for a divorce, it elicited mixed reactions from the South African public. While their followers were greatly shocked and disappointed, it set the country's media outfits into a news-gathering frenzy as they strived to gather every tidbit that filtered out to the public, and needless to say, the embattled marriage had a lot of skeletons to uncover.
Regarding the details of their eventual court battle, nothing was made available to the public because of Pastor Ben's position in the church. For someone who was rather too vocal during her union with the gospel singer, Thabile suddenly started keeping a low profile. High Praise Center Ministry's former first lady went under the radar, and nothing has been heard about her since, but she has not remarried.
On the flip side, the man of God is just excelling in what he knows best, doing great in both his ministry and his music. Besides, he has always been a marriage counselor, and it goes without saying that his experience with Thabile opened his eyes to a completely different side of matrimony. Now, the pastor is better equipped to proffer solutions to his flock's marital issues. Perhaps, his bad marriage experience succeeded in putting him off women as he has never shown any sign of remarrying. Pastor Ben's only focus is taking care of his kids, his music, as well as moving his ministry forward.
Phindile Valencia Dube
It is obvious that Pastor Benjamin Dube got married early enough, going by his sons, who are already adults. However, the details of his first marriage are not readily available for public consumption; perhaps it may be because when he married Phindile, the pastor was not as well known as he is today. Even as his first marriage and divorce did not catch so much public attention, we know that his ex's name is Phindile Valencia Dube, and she is the mother of the gospel musician's first three sons – Mthokozisi Dube, Sihle Dube, and Buhle Dube.
Even though the singer cum pastor divorced Phindile many years ago, they still appear to be on good terms; this is drawn from the fact that the man of God always visits the mother of his sons, who, according to him, bakes delicious scones for him. In fact, Pastor Ben's constant visits to his ex were instrumental in ending his second marriage. According to his second wife, her husband would not only go visiting his ex, but he would also eat scones and come home to boast about it.
Meet Benjamin Dube's Four Sons From His Two Marriages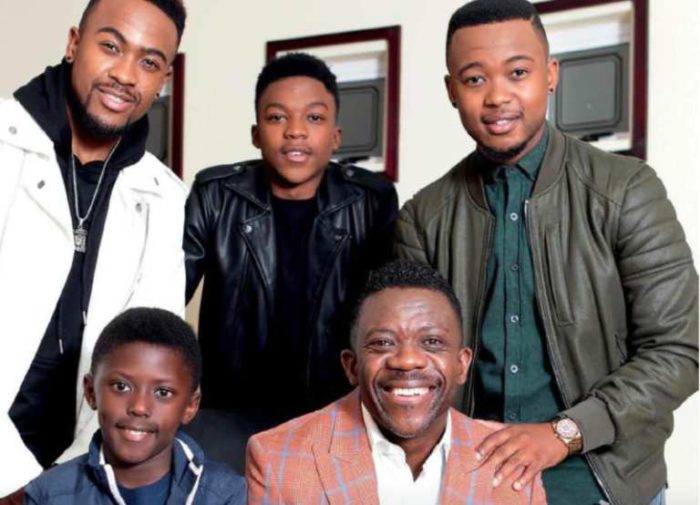 While it is common knowledge that the gospel artist is a father of four, only a few know that the sons are divided between his two marriages. The pastor had his first three boys with Phindile Valencia Dube, and the last child was given to him by the controversial Thabila Dube, whom he married after divorcing Phindile.
Mtho Dube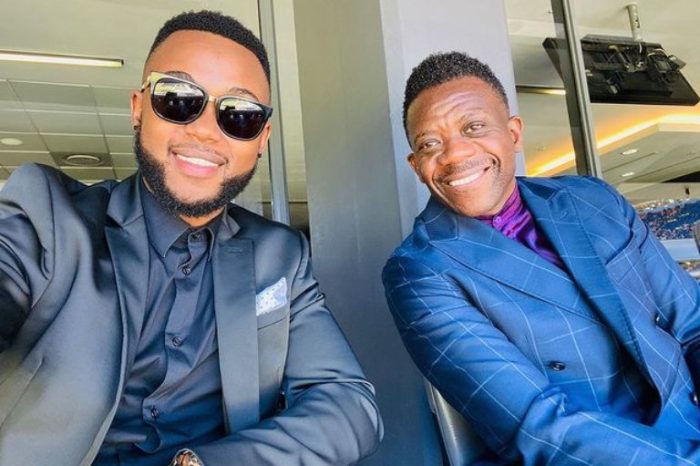 Date of Birth: August 20
Parents: Phindile Valencia Dube and Benjamin Dube
Education: Vega College in Johannesburg
Profession: Vocalist, songwriter, producer, and sound engineer
Mthokozisi Dube, who is fondly called Mtho, is Benjamin Dube's first son. Mtho's year of birth is not known, but he celebrates his birthday every 20th of August. Apart from his music career, he is an alum of Vega College in Johannesburg and has a certificate in Sound Engineering obtained from the popular Sound Engineering Academy Joburg.
Mtho started his music career early in life, forming part of the backup for his dad's music group. The first son of Pastor Ben and Phindile is currently known as an award-winning vocalist, songwriter, producer, and of course, a sound engineer. He is heavily involved in both the Dube Brothers album and his father's album. Mtho is the Dube brother who has worked the longest with their father and has toured several countries with him.
The pastor's first son is currently in a relationship; however, the identity of his significant other is yet to be revealed.
Sihle Dube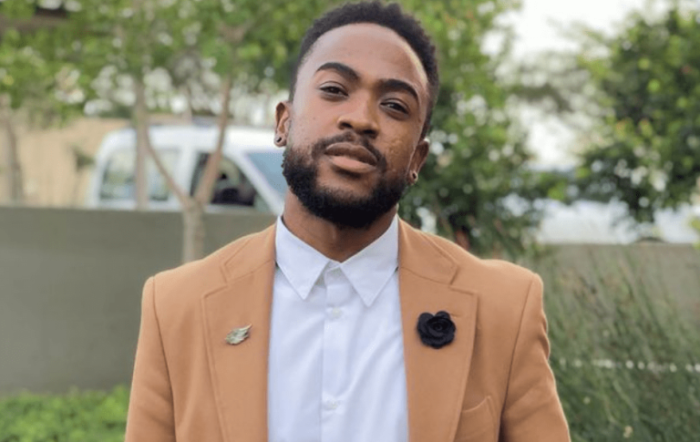 Date of Birth: 10 April 1991
Age: 32
Parents: Phindile Valencia Dube and Benjamin Dube
Education: Vega College in Johannesburg
Profession: Vocalist, songwriter, voice-over artist, copywriter, speaker, MC, and presenter
The immediate younger brother of Mtho goes by the name Sihle Dube, and he is also a product of the union between Benjamin Dube and his first wife, Phindile. Sihle's date of birth is recorded as the 10th of April 1991, and his place of birth is South Africa. He is a graduate of Branding and Communications from Vega College in Johannesburg, but according to pastor Benjamin Dube's second son, his priority in life is to pursue a career in the gospel music industry. Today, Sihle functions as a vocalist, songwriter, voice-over artist, copywriter, speaker, MC, and presenter.
Sihle appears to be active on the love scene but is averse to talking about his love life.
Buhle Dube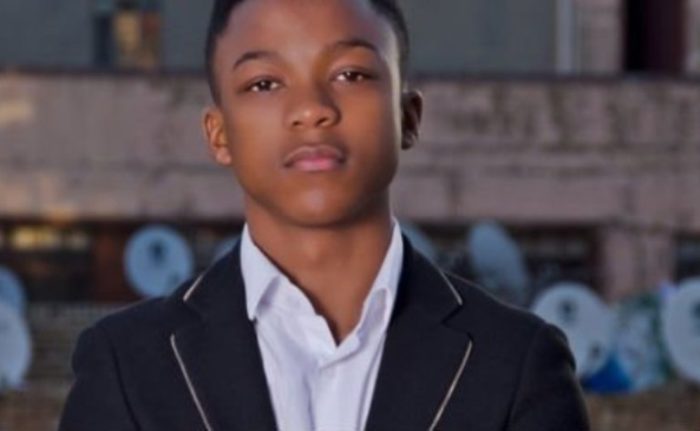 Date of Birth: N/A
Parents: Phindile Valencia Dube and Benjamin Dube
Education: National School of Arts
Profession: Vocalist
The youngest among Phindile and Pastor Benjamin Dube's kids is called Buhle Dube. Inclined towards the arts, Buhle is an alumnus of the National School of Arts. Reportedly, he is a member of the renowned SA musical group called Sarafina, and it goes without saying that Buhle is part and parcel of the Dube Brothers' music group. The youngster's life aspiration is to end up as a musical theatre practitioner/consultant.
Mangi Dube
Date of Birth: 13th December 2007
Age: 15
Place of Birth: South Africa
Parents: Thabile Dube and Benjamin Dube
Born on the 13th of December 2007, Mangi is the youngest son of the pastor cum gospel musician and the first child of Thabile Dube. The boy was born during their marriage that lasted for more than five years. The youngest of the Dube clan has not joined the Dube Brothers music group. Details about the boy's life are not known.
One thing that all the Dube kids have in common is that no scandal has touched their names in both career life and personal life.
Pastor Benjamin Dube Has A Great Relationship With His Sons
Following the crash of his first and second marriage, Pastor Benjamin Dube got custody of all his four sons, and from the obvious, he has been doing great as a single father. Father and children share a very close bond, and despite the gospel musician's busy schedule, he still manages to spend quality time with his kids. The family of five live in their mansion in Johannesburg.
Away from being their father, Pastor Ben doubles as his children's role model and mentor, both in life and career.
Benjamin Dube is A Great Influence In His Childrens' Career Choices
Benjamin Dube is believed to have multiple influences on his boys' chosen career path. Right from their formative year, the gospel music artist imbibed in them the passion for music and has always supported them in all their Godly endeavors. While the boys try their best to live up to expectations, they remain grateful to the man of God for the role he played in their lives.
Pastor Ben once mentioned in an interview that he never forced his kids to follow his career path and never had a say in the kind of music they eventually chose. The truth is that they were born into gospel music, grew with it, and it has remained a part of them.
The Dube Brothers' Music Group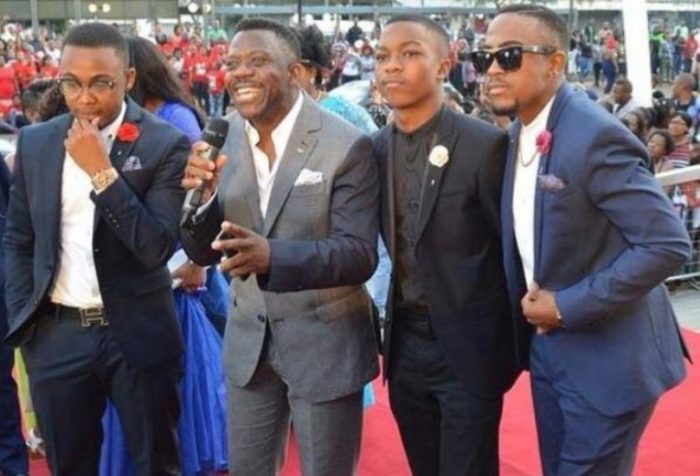 Their respective careers notwithstanding, the first three sons of Pastor Benjamin Dube came together to form a music group known as The Dube Brothers. Mtho, who is the oldest, was just 18 when the group was formed, and their debut recording was done in collaboration with their father in the song, Worship in his Presence. The Dube Brothers then went on to release Healing in His Presence which marked their emergence to prominence.
After touring severally with their father and mentor, the three youngsters eventually cut the apron string and began making music on their own. This gave birth to their September 2013 debut album called The Dube Brothers – Stepping Up, which became a resounding success. The unique soulful gospel music of the Dube Brothers attracts both the young and the old, religious and secular; this is exactly what has set them apart from the crowd. The brothers are currently working on other songs.