As they are called 'first ladies', that is exactly how they are expected to take the lead in everything that is good, from virtues down to good looks. Africa as a whole has got an avalanche of beautiful women. Apparently, presidents hardly make mistakes when it comes to picking a wife. They go for the very best among them. Here are the most beautiful African first ladies who are not just gorgeous but are also intellectuals.
1. MARGARET KENYATTA (KENYA)
Date of birth: 8 April 1964 (age 56 years)
Nationality: Kenyan
Spouse: Uhuru Kenyatta (m. 1991)
Margaret Gakuo Kenyatta is the wife of Uhuru Muigai Kenyatta, 4th President of Kenya. She assumed the office after the inauguration of her husband on the ninth of April 2013 at Kasarani. She took over from the former first lady Lucy Kibaki. Margaret was very instrumental during her husband's campaign, often seen by her husband's side all through. She is a former Kianda school student. She is liked by many for her simplicity in regards to her dressing, nature, and manner. On October 24, 2014, she was named UN Person of the Year. The unique grey hair is one of her outstanding physical features.
2. ANA DIAS LOURENCO (ANGOLA)
Date of birth: 13 April 1957
Nationality: Angola
Spouse: Joao Lourenco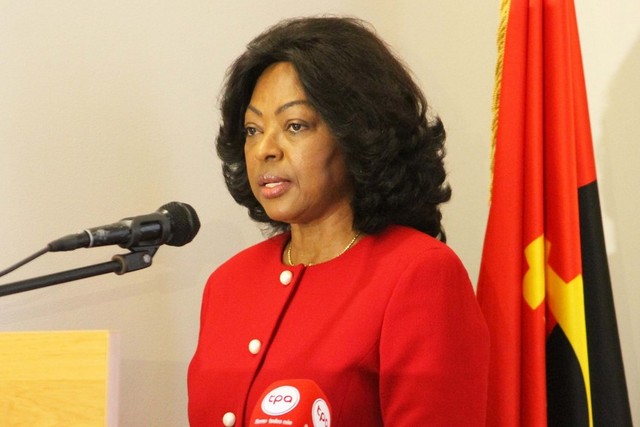 Ana Afonso Dias Lourenco is the wife of President Joao Lourenco, and First Lady of the South-West African state. Ana has held several key positions in government even before her husband became the president. She was the Minister of Planning of Angola between 1999 to 2012, a member of the Parliament of the MPLA, and also held a position at the World Bank in Washington D.C. until 2016.
Born and raised in Luanda, Portuguese, she attended Agostinho Neto University where she earned her degree in Economics (Planning). She did a course in Analysis and Project Evaluation with the African Development Bank Abidjan, Cote d' Ivoire. Ana Afonso is a well-read, well experienced, a seasoned financial analyst, and an outspoken activist for women's rights. Together with her husband, they are parents to six children who are all currently active in the MPLA.
3. HINDA DÉBY ITNO (CHAD)
Date of birth: 2 April 198
Nationality: Chad
Spouse: Idriss Deby Itno (m. 2005)
Hinda is the first lady of Chad as named by her husband (Idriss Deby Itno) the president of Chad who already had other wives before her. Hinda Deby Itno is known for her signature style of flowing gowns and matching scarves. She is also an intellectual lady and the president claims she helps him in his affairs.
She helped form Chad's national council of women (CONAF-TCHAD) which majorly campaigned against discrimination. She has also served as a Special Ambassador for the Prevention of HIV by American Charity -UNAIDS whose aim is to have eradicated the disease by 2030.
4. SYLVIA BONGO ODIMBA (GABON)
Date of birth: 11 March 1963
Nationality: Gabonese
Spouse: Ali Bongo Ondimba (m. 1989)
Sylvia Bongo Ondimba has been married to Ali Bongo Ondimba since 1989. She became the First Lady of Gabon following the inauguration of her husband as President of Gabon on 16 October 2009. She created the Sylvia Bongo Ondimba Foundation in January 2011 "to improve the plight of vulnerable and disadvantaged people around the world". Already over 50 years of age, First Lady Sylvia's youthfulness is still very much intact. She is a mother to four beautiful children.
5. DOMINIQUE OUATTARA (Ivory Coast)
Date of birth: 16 December 1953
Nationality: Algeria
Spouse: Alassane Quattara (m. 1991)
Dominique Quottara is the wife of President Alassane Ouattara and First Lady of the Ivory Coast. Her first husband died in 1984 and she got re-married to the Ivory Coast President in 1991. Even at over 60, Dominique makes a beautiful First Lady – among the most beautiful in the whole world. She is Algerian by birth and a businesswoman with a specialty in real estate. After her husband became president, she ceased all her activities as a business leader and resigned from all her professional duties according to their campaign pledges. She has since concentrated all our effort on her role as the First Lady of Cote d'Ivoire and her several foundations. She was appointed UNAIDS Special Ambassador for the elimination of mother-to-child transmission of HIV and the promotion of pediatric treatment in 2014.
6. CHANTAL BIYA (CAMEROON)
Date of birth: 4 December 1970
Nationality: Cameroon
Spouse: Paul Biya (m. 1994)
Chantal Biya is the wife of the Cameroonian President. She is a First Lady that is exceptionally remarkable for her (rather) outrageous fashion sense – especially her hairstyles. Her signature style is the Banane among other styles that she has popularized. Born in Dimako, Cameroon to a French expatriate father and a pageant winner mother, she grew up in Yaounde.
7. AISHA BUHARI (NIGERIA)
Date of birth: 17 February 1971
Nationality: Nigerian
Spouse: Muhammadu Buhari (m. 1989)
Aisha Muhammadu Buhari is the wife of Muhammadu Buhari, the President of Nigeria. She is one of the youngest on this list as she married the president at the age of 18 after he divorced his first wife; she has five children with him and several grandchildren. Aisha is truly beautiful and her exceptional and spotless beauty may be traced to her career: She is a Cosmetologist and Beauty therapist. She obtained a Diploma in Beauty Therapy from the Carlton Institute of Beauty Therapy, Windsor, United Kingdom, and specialized in Permanent Make-up, Mesotherapy, and Micro-dermabrasion. She holds a post-graduate diploma in cosmetology and beauty from the Academy Esthetique Beauty Institute of France. In 2016, she published a book on the essentials of beauty therapy. She is a member of the United Kingdom Vocational Training and Charitable Trust and the International Health and Beauty Council. She currently uses her position to advocate for children's and women's rights.
8. Fatoumatta Bah-Barrow (Gambia)
Date of birth: 5 August 1974
Nationality: Gambia
Spouse: Adama Barrow (m. 1997)
Fatoumatta Bah-Barrow isn't the only wife of the Gambian president but has been deemed as the first lady by her husband. She belongs to the Fulbe ethnic group. Fatoumatta supported her husband throughout the election. As the First Lady, she supports several charities and founded the Fatoumatta Bah Barrow Foundation in 2017. The foundation's aim is to combat poverty, support women, children, and the sick. Fatoumatta shares two children with her husband.
9. Jeanette Kagame (RWANDA)
Date of birth: 10 August 1962
Nationality: Rwanda
Spouse: Paul Kagame (m. 1989)
Upon first glance at the first lady of Rwanda, what comes to mind is that black is indeed beautiful. She is quite active on social media (Twitter) and uses her platform to engage the masses. Jeanette Nyiramongi Kagame was born in Burundi. She returned to Rwanda after the 1994 Rwandan Genocide. She studied business and management science and has concentrated on supporting the people of Rwanda through several charities and her foundation imbutofoundation. She is an African Woman of Excellence Award winner and has been very active among Africa's first ladies. She hosted the African First Ladies Summit on Children and HIV/AIDS.
She received an Honorary Doctor of Laws from Oklahoma Christian University for her contribution to the worldwide fight against poverty and HIV/AIDS. She has received numerous awards and recognitions both home and abroad over the years. She has 3 kids.
10. Fatima Maado Bio (Sierra Leone)
Date of birth: 27 November 1980
Nationality: Sierra Leone
Spouse: Julius Maada Bio (m. 2013)
Fatima is the youngest on this list. She assumed office alongside her husband on the 7th of March 2018. She was born and raised in Koidu, Kono District, Eastern Sierra Leone. She is considered one of the most influential people in her husband's cabinet and also the most influential first lady since Patricia Kabbah.
Before marrying Julius Maada Bio, she had a successful career in the entertainment industry. She won the 2000 Miss Africa pageant. She earned a Best Female Actress at the African Oscars in Washington DC in 2013. She's also a screenwriter and film producer. She won the Pan Africa Woman of the Year Awards. She also won the Gathering of African Best (GAB) Award for promoting a positive view of Africans around the world. She lost her first child in 2014 before giving birth to another in September 2015.