Monique Muller and her former partner, Katlego Maboe, seemed to have it all. They were both beautiful, successful, had a young kid, and seemed to be getting better in love each day. That was until the news hit social media that Katlego cheated on his woman and gave her STD in the process. As a result of this, she might never conceive again.
Since then, the once beautiful pair turned against each other with many accusations, threats, and legal tug of war going on between them. Amidst all this, their love story seems to be lost somewhere, along with the fact that they share more than just a few years which brought to life, a son.
Monique Muller and Katlego Maboe Started Dating In 2016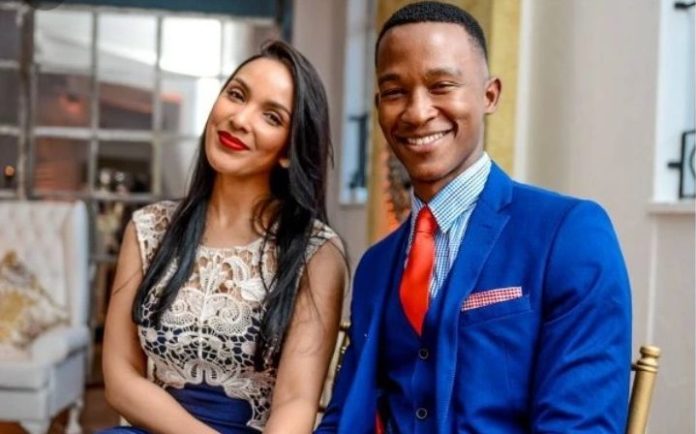 The love story of Monique Muller and Katlgo goes back to 2016. Although how the two met and started dating isn't clear, it is known that it was after what was a tough time for Katlego, (who was involved in a cheating scandal) that they got to meet. He was accused of kissing Lorna Maseko, who was married at the time, while also in another relationship.
Katlego insisted that it was just the kissing that happened after they both had a few drinks and nothing further than that. Nonetheless, it cost him his relationship. In the wake of that, he revealed that he was done with his ways, and now, he was set to get into a meaningful relationship that would last a long time. It is believed that it was after this that he started his relationship with Monique.
The first time the couple stepped out together was in celebration of Katlego's 30th birthday, giving fans a glimpse of the beautiful woman who is his girlfriend. Before too long, the two became partners, and although many would later come to start referring to her as his wife, there has never been any indication that they were ever married.
Before they met and started going out, Monique was said to have worked as an attendant at Emirates at the Dubai quarters for several years until 2015. Then she became a marketing representative at Shimansky Jewellery.
They Have A Son Together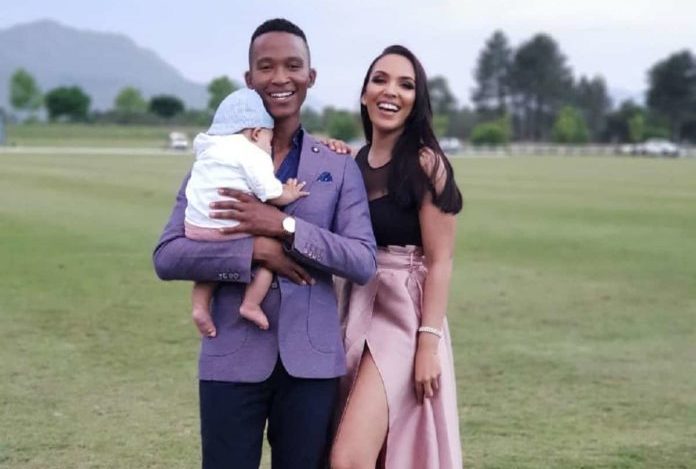 At the start of 2018, Monique Muller and Katlegi took to social media to announce that they were expecting their child together in June of the same year. Although the news generated so much interest, some people took advantage of it to attack the TV presenter and his partner even with a racist undertone.
Muller did not hold back as she stood by her man, revealing that initially, she had never wanted to make the pregnancy public but was advised so as not to have the media giving a different narrative. Monique said she didn't ask for all that she was getting. Some of the attacks they got were anti-gay and some racist comments on black guys and white women.
All the hate did not stop their child Phoenix Katlego Maboe from being born on June 26, 2018. The special child made the relationship between his parents even better, and everything continued going on well until the revelation of Katlego's infidelity came up.
Despite the animosity between the two former lovers, Monique said one thing that could never be taken from her ex was the fact that he was a great father to their kid. She will always respect him for that.
Katlego's Infidelity Was What Ended The Relationship
When Katlego and Monique's relationship was being looked up to last forever, news broke that Katlego was cheating on his partner. The TV presenter took to his Instagram handle to announce that he was unfaithful to his partner, and he regretted his action, which had caused a dent in their relationship. He added that they were going through a separation, and since a child was involved, there were some legal processes involved.
His ex-lover also took to social media to share a video in which he confessed that he cheated on her with a woman whose name he gave as Nikita Murray. According to him, he only slept with her once, and that was when Monique was still pregnant. Afterward, she gave him an ultimatum of either speaking up and confessing or forgo his family, including his child, Katlego confessed.
There Was Also A Case Of Domestic Abuse
In another chapter of the case, Monique's brother, Seth Muller, claimed on social media that Katlego cheated on his sister and abused her. He added that the famous presenter threatened to have him and his friend locked up if they didn't stop talking about him. Seth also indicated that there was already a case of domestic abuse against Katlgo in court.
On his part, Katlego Maboe insisted that although he cheated on Monique Muller, he was never abusive to her. He said he was against violence against women and children, and that was something he won't be a part of.
These allegations of cheating and domestic abuse forced the production company behind The Expresso Morning Show to suspend him pending the outcome of the investigation on the matter. More so, the OUTsuranace insurance company which he has featured on many of their advertising campaigns decided to bring down all materials featuring him pending the investigation.
Monique Muller Contracted STD And May Never Have Kids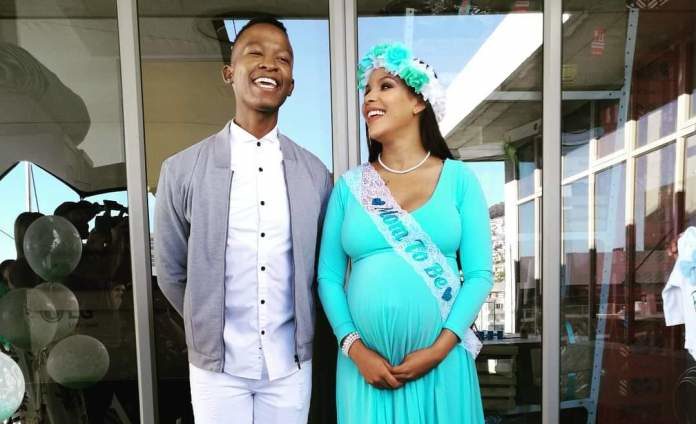 One of the main things at the center of the cheating allegation was that the TV presenter left his former partner with a sexually transmitted disease (STD) known as Human papillomavirus (HPV). According to Monique's brother, Seth Muller, the disease that his sister got can cause cervical cancer, and she might not have kids in the future.
The news of the infection opened a whole new page in the case as the woman who Katlego said he slept with once, Nikita Murray, claimed that she was not responsible for giving him the disease as she had a test that came back negative. Because of this, the question that remains is if indeed, Katlego did not get the alleged STD from Nikita, from where did it come?
Even though the claim about the STD and the possibility of Monique not giving birth went wild, Katlego did not comment on that aspect of the entire thing even though she accused him of ruining her life in the video she shared.
The Couple Is Still Embroiled In Legal Battles
The lovers' battle did not come to an end on social media where it began; they took it to court. Even before it became public knowledge, it was claimed that Monique had approached the courts since September 2020 and obtained a restraining order against her former lover. In January 2020, Katgelo was allegedly arrested for breaching the order against him.
On the entire narrative, Monique fired back at those claiming she was only looking for attention, stating that she didn't want to comment on the matter any longer because she was instructed by the court to stop talking about it publicly.