When one hears the word romance, certain thoughts come to play: love, emotion, an affair and even lust; but in definition, it is, in fact, an ardent emotional attachment or involvement between people, usually of the opposite sex. Romance is also the feeling of excitement associated with love; like they say, "it takes two to tangle for romance to be well felt" and both parties involved in romance should be passionate about each other. In arts, romance can be expressed in several ways such as through literature, poetry, theatre and finally music which is the emphasis here.
Music is an art form whose medium is sound. Its common elements are pitch, rhythm dynamics and the sonic qualities of timbre and texture. It is an organized sound. When romance is expressed in the form of music, such songs are referred to as romantic songs. Music, unlike other mediums, evokes a passion and feeling that can only be gotten from it.
Here we take a trip into the world of music as we see the top 20 romantic songs and talk about them. Although there are millions of romantic songs which have ranked over the years using several rating methods, our list includes songs that have attained numerous high ranks and also topped charts several times.
Best Romantic Songs for Her / Him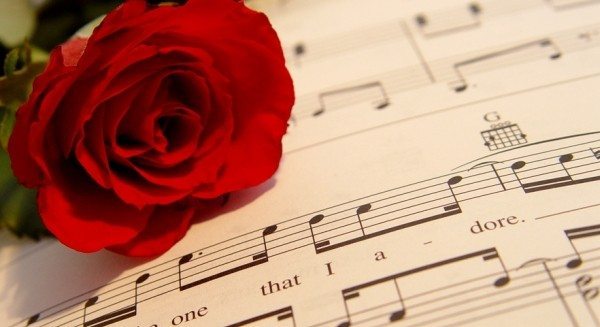 1. My All: Mariah Carey
This is a song written by Mariah in her album Butterfly. This song debuted at #2 and became Carey's 13th chart topper in the United States and has made hits on international charts and billboards. It is one of the most romantic songs ever to be released.
2. I Will Always Love You: Whitney Houston
This wonderful song talks about unconditional love. A love that has the ability to go that extra mile for someone you passionately love, irrespective of how they treat you.
3. Together In Electric Dreams: Philip Oakley
A song by the British singer and composer Philip Oakley. It was originally recorded for the sound track of the 1984 movie "Electric Dreams" and was released as a single in the United states in 1994.
4. Kiss From a Rose: Seal
This is one of the best songs released by the top UK artist – Seal. It says how much the female spouse is cherished. The song speaks of love like an addiction and that the love shared by both parties brings warmth to the heart.
5. I'll Make Love To You: Boys II Men
This song makes you get in touch with your sexuality; makes you want to hold each other and curl up in bed (or do more). There is this feeling of knowing he orshe is by your side and that's all that matters at that moment. It is indeed one of the most romantic songs that has appealed to many.
6. By Your Side: Sade
This romantic song is so exquisite, giving the assurance of an in-depth love for your spouse, knowing that when the going gets tough the love of your heart is there for you: when you feel alone, it feels good to know someone would stand by you; when you cry, he or she is there to dry your tears.
7. I Need You: Marc Anthony
This is a successful single made by Marc Anthony. Written by Cay Rooney and was released in April 2002. It made hits on charts and billboards across many nations. If you are looking for some of the most romantic songs to spark up your relationship, this song is one of those.
8. Love Story: Taylor Swift
As we all know, every love has a story to tell. This song was written by Taylor. It debuted on number 16 on the billboard and spent 14 weeks in the top 10 and 49 weeks in total on the charts.
 9. My Heart Will Go On: Celine Dion
https://youtu.be/FHG2oizTlpY
The theme song for the film "Titanic" which tells a tale of true love. Where there is love, romance comes freely and is felt deeply. This song was written by Jennings, produced by Simon Franglen and recorded/sung by Celine Dion. It was rated number one (1) all over the world and the world's best single in 1998.
 10. You Are Beautiful: James Blunt
Sang by British singer James Blunt in the album Back to Bedlam (2004). It was released as the third single from the albumin 2005 and reached #1 in the UK. The song talks of the beauty of the heart of your spouse and is rated as one of the most romantic songs ever to be released
11. Everything I Do: Bryan Adams
This is a ballad performance by Bryan Adams. It spun #1 for 16 good weeks in the U.K. singles chart; the longest in British chart history.
12. Two Become One: Spice Girls
This song talks about love like teenagers on their first date. Taking in all they say to each other. This song sure detaches you from the outside world holding your spouse in high esteem.
13. Lady In Red: Chris DeBurgh
Telling your spouse how beautiful and lovely she looks, brings out the color of her love. There is warmth in her heart knowing that she makes you complete, makes her want to show you more.
14. I Just Called To Say I Love You: Steven Wonder
https://youtu.be/QwOU3bnuU0k
This is a song written, produced and performed by Steven Wonder. It was one of Wonders' most romantic and commercially accepted singles. The song was first featured in the 1984 comedy "The woman in red". It topped number 1 on the chart for 3 weeks and won an Academy Award for the "Best Original Song".
15. Right Beside You: Sophie .B. Hawkins
A single released by Sophie in 1994. It reached number 13 in the top 100 U.K chats. And it became the second known single debut in the UK.
16. Tonight: Reamonn
One of the most romantic pop songs by the German band Reamonn. It was released on the 7th of July 2006 from their fifth (5th) album Wish.
17. I Drove All Night: Cindy Lauper
Written by Billy Stein Berg and Top Kelly and it was made famous by Cindy Lauper. The song became top 10 on the chart on both sides of the Atlantic in 1989.
18. Shayne Ward: Breathless
This song says so much, makes you see the perfection in your relationship and also makes you cherish your spouse more. If you want to leave your partner breathless, listen to this song.
19. Love Can Brake Your Fall: Jody McBrayer.
A pop song sang by Jody McBrayer saying when you are in love, you are not alone, so try not to give up on love, but put that assurance of love into good use and stop the love from dying.
20. From This Moment On: Shania Twain
This song was released by Shania Twain and recorded in 1997. It received favorable reviews from music critiques and was able to get to number 4 on the Billboard Hottest 100 songs.
Different songs mean different things to different people, these are the top 20 hand-picked most romantic songs of all times that are bound to reignite and renew the love between you and your partner. Use the comment box to recommend more powerful romantic songs we may have missed out.