Patrice Motsepe (Born January 28, 1962) is a 61 year old South African mining billionaire businessman with a net worth of $2.8 billion. He is one of the richest people in South Africa and the richest black person in the country.
Motsepe is the definition of a versatile businessman as he earns from diverse fields of endeavor. However, his major source of income lies in the mining industry through his African Rainbow Minerals company. He is further involved with other companies, some of which have him on their boards as an executive member.
Profile Summary of Patrice Motsepe
Full name: Patrice Tlhopane Motsepe
Gender: Male
Date of Birth: January 28, 1962
Place of birth: Ga-Rankuwa, Pretoria, South Africa
Nationality: South African
Education: The University of Swaziland, University of the Witwatersrand
Religion: Christian
Sexual Orientation: Straight
Marital Status: Married
Patrice Motsepe's Wife: Precious Moloi ​(m. 1989)​
Patrice Motsepe's Children: Kgosi Motsepe, Thlopie Motsepe, Kabelo Motsepe
Patrice Motsepe's Parents: Kgosi Augustine Motsepe (father)
Siblings: Tshepo Motsepe and Bridgette Radebe (sisters)
Occupation: Businessman
Patrice Motsepe's Net Worth: $2.8 billion
Patrice Motsepe Is Of Tswana Descent
The South African mining business magnate was born into the family of a school teacher known as Augustine Motsepe in 1962 when South Africa was being ravaged by the apartheid government. Still, he was able to get good basic education and was presented with the right opportunities to find the appropriate career path. This is all thanks to his father who served as the Kgosi, chief of the Mmakau branch of the Tswana people.
Prior to his status as a chief, Motsepe's father worked as a school teacher and was very outspoken, especially about the ills of the government. As a result, he was banished for opposing apartheid. In spite of all that, Patrice and his siblings were well taken care of. He grew up with two sisters named Tshepo Motsepe and Bridgette Radebe.
Tshepo is now the First Lady of South Africa. She has been married to President Cyril Ramaphosa since 1996 and he married her as his third wife. Motsepe's other sister Bridgette Radebe is the wife of African National Congress (ANC) politician and former Minister of Energy, Jeff Radebe.
The Educational Background of The Business Magnate Proves He's a Real Professional In The Mining Business
Patrice got good education along with his siblings. His first known alma matter is a Roman Catholic boarding school but the name is not disclosed. For college, he attended the University of Swaziland and graduated with a Bachelor of Arts degree, and proceeded to the University of the Witwatersrand for a degree in Law.
At Witwatersrand, Patrice specialized in mining and business law. There is no doubt that his educational qualifications helped in shaping him into the adept businessman that he is today but his formative days which were spent with his father laid a good foundation for him to pursue his career as a businessman.
Patrice Motsepe Learned The Ropes From His Father
He may have been a teacher at some point in his career life but Patrice Motsepe's father later owned his own small business, a Spaza shop. Serving his father at the shop thought Patrice the basic principles involved in running a business. Considering that Spaza shops were very popular among black mineworkers at the time, Motsepe leveraged this opportunity to get first-hand exposure to the mining world and the people who worked therein.
His father's business also included a beer hall which was patronized by mine workers. Augustine Motsepe's involvement in the distribution of liquor came with his affiliation with South African Breweries. The exposure Motsepe got from serving under his father's small business helped him to build an empire later on.
A Rundown of How Patrice Motsepe Earned His Mouthwatering $3.1 Billion Net Worth and Became the Richest Black Person In South Africa
Patrice didn't get his wealth handed down by his ancestors, he only took the knowledge from his father and expanded it into what we see today. He gradually worked his way to the top and he didn't even start as a businessman.
He First Practiced The Law Profession
By 1988, Motsepe was pursuing a career as a lawyer and joined the law firm of Bowman Gilfillan. By 1994, he became a partner in the law firm as the first black person to be given that position. This was around the same time Nelson Mandela was elected as the first black president in South Africa. While building his career at Bowman Gilfillan, Motsepe worked as a visiting attorney with the American law firm McGuire, Woods, Battle & Booth in 1991–92.
With the apartheid government gone, black people got more opportunities to establish themselves in different businesses. It was during this time that Patrice launched Future Mining, rendering contract mining services that include cleaning gold dust inside the mine shafts. He worked with Vaal Reefs Gold mine during this time before going into mining himself.
He Went Into Mining in 1997 Through African Rainbow Minerals (ARM)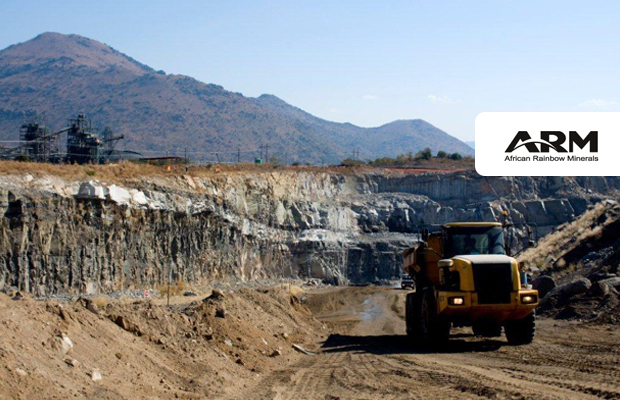 Gold prices dropped in 1997 and Patrice grabbed the opportunity to purchase marginal gold mines from AngloGold. He closed the deal on favorable terms which made him the owner of six gold mine shafts at $7.7 million. Another interesting part of the deal is that AngloGold allowed him to pay off his debt from what his company would earn in the future.
Motsepe's position in the mining industry was strengthened with the Black Economic Empowerment (BEE) laws which were rolled out after the elections in 1994. The laws made it compulsory that before you can get a mining license, your business must have at least 26% black ownership. He continued to buy operating mines to build his mining business and in 1999, the businessman and two of his associates came together to establish Greene and Partners Investments.
Motsepe's mining company African Rainbow Minerals teamed up with Harmony Gold Mining Ltd in 2002 following its appearance on the coveted JSE Security Exchange list. Subsequently, the mining company changed its name to ARMgold. In addition to that, he founded African Rainbow Minerals Platinum (Proprietary) Limited and ARM Consortium Limited. He also served as Chairman of Teal Exploration and Mining Incorporated, and currently as chairman of Ubuntu-Botho Investments, Non-Executive chairman of Harmony Gold Mining Co Ltd., and Deputy Chairman of Sanlam Ltd. He was once the president of South Africa's Chamber of Commerce and Industry.
Voyage Into The Financial Sector
A versatile business magnate, Patrice has interests in other sectors. Motsepe has been a non-executive director of Absa Group and Sanlam since 2004. A year before that, he started Ubuntu-Botho Investments (UBI) which he now owns 55% of. UBI and Sanlam, an insurance and services company, entered into a BEE deal which lasted ten years from 2004 to 2014 when the debt was cleared. Subsequently, UBI got 13.5% of Sanlam and 18.1% voting stake as the BEE partner of the insurance company.
UBI is also responsible for founding African Rainbow Capital (ARC) as its subsidiary, with former Sanlam executive, Johan van Zyl as the joint chief executive. ARC now has holdings in over 40 companies spread across different sectors, including health and finance. In 2019, ARC joined forces with Sanlam to launch a new insurance company named African Rainbow Life (ARL). With its focus on the low-income, entry-level retail insurance market, ARL was born out of Sanlam and Motsepe's Black Economic Empowerment (BEE) deal which was sealed a year before the company was launched.
Companies Patrice Motsepe Has Invested In Through ARC
PayProp
Indwe Broker Holdings
Elandsfontein
Rain
BKB
Val de Vie
Afrimat
Acorn Agri
Ooba
Colourfield
Humanstate
Alexander Forbes Inc
Afrocentric Health
EOH
Alexander Forbes Group
Motsepe Owns Mamelodi Sundowns F.C With Stakes in Other Sports Franchises
CAF President, Dr. Patrice Motsepe arrived today in Cairo before heading to the CAF Headquarters.

The President held several meetings including ones with the government and senior CAF staff members. pic.twitter.com/dGEPh3YgDJ

— #TotalEnergiesAFCONU20 (@CAF_Online) April 22, 2021
While the mining and financial sectors proved very productive for the South African business mogul, he needed more places to invest in and sports proved to be a good option. He now owns the Mamelodi Sundowns F.C. which he gradually acquired. He first got a 51% share in the franchise in 2004 and along the line, he bought the rest of the shares. Subsequently, Motsepe is now the sole owner of Mamelodi Sundowns F.C.
In addition to being the owner of a Premier soccer league club, Patrice Mosepe also has a 37% stake in Blue Bulls, 37% in Remgro, and 26% in Blue Bulls Rugby Union.
Patrice is now deeply involved in the sports world and was elected CAF president on March 12, 2021. The South African billionaire's candidacy for the post raised some dust as FIFA was accused of supporting him in spite of circumstances that shouldn't allow it. In the end, it was Patrice against no opponent as other candidates for the post withdrew their interest.
Congratulations to Patrice #Motsepe on his election as head of the @CAF_Online. Leading African #football is a huge task, and I wish him every success for the good of #Africa. Good luck to him. ⚽️

— Ahmad Ahmad (@AAhmad_CAF) March 12, 2021
Other Business Ventures
Patrice Motsepe currently serves as the interim chairman of the Black Business Council. He is also a founding member of Business Unity SA (BUSA). Motsepe was the president of BUSA which is one of the most influential business advocacy in South Africa.
List of Companies Motsepe Has Served as a Board Member
Harmony Gold, the world's 12th largest gold mining company (Non-executive Chairman)
Sanlam Ltd (Deputy Chairman)
Teal Exploration and Mining Incorporated (Chairman)
Ubuntu-Botho Investments (Chairman)
South Africa's Chamber of Commerce and Industry (President)
Awards and Recognition
His years of building a robust empire as a businessman didn't just attract a lot of money, Patrice has also been recognized in different quarters for his contributions to the development of society. He was given the Best Entrepreneur Award in South Africa in 2002. Two years later, in 2004, he appeared on the 39th position on South African Broadcasting Corporation (SABC)'s Great South Africans list.
Forbes featured him on their world richest list on the 503rd position in 2008 and ranked as the third wealthiest person in South Africa in 2019, taking the 962nd spot on the Forbes 2019 list of The World's Billionaires. He was the 1,307th-wealthiest person in the world according to Forbes 2020 list, with a reported fortune of US$2.1 billion.
Patrice Motsepe has been named the richest South African before and he achieved this feat in 2012 when he made it to the top of the Sunday Times' annual Rich List.
Summary of His Awards and Recognition
South Africa's Best Entrepreneur Award, 2002
He was voted 39th in the SABC3'S Great South Africans, 2004
Voted 503rd richest person in the world, 2008
South Africa's richest man, 2012.
Ranked 962nd wealthiest person in the world, Forbes Rich List, 2018
Third wealthiest South African, 2019
He Has Courted Controversies in His Endeavours
Aside from the uproar which he caused while vying for the post of CAF's President in 2020, Patrice Motsepe courted more controversy earlier the same year when he made a declaration on behalf of Africa at a World Economic Forum dinner held in Davos. At the event, the South African billionaire ruffled a few feathers when he told former US President Donald Trump that Africa loves him.
The statement provoked negative reactions from people across the African continent, pushing Patrice to tender an apology. He admitted that it wasn't in his place to speak for anybody on such matters.
Patrice Motsepe Has Been Married to Precious Moloi-Motsepe Since 1989
As expected, Patrice has a partner who is capable of holding her ground in the competitive world of business and professionalism. He married Dr. Precious Moloi in 1989, long before he became the richest black person in his country. A physician and fashion entrepreneur, Motsepe's wife is also of Tswana descent. She is a devoted philanthropist and it was this passion in her that inspired the Motsepe Family Foundation which was started in 1999. The couple has also joined several other rich people in the world in The Giving Pledge which means a majority of their wealth is going to charity when they die but this does not stop them from donating heavily to charity while they are still alive.
Like her husband, Moloi-Motsepe has also gained recognition from prominent quarters. Forbes magazine listed her in 2020 among "Africa's 50 Most Powerful Women". She succeeded Graça Machel as the University of Cape Town Chancellor in 2020. The union between Patrice Motsepe and Dr. Precious Moloi produced three children – Kgosi Motsepe, Thlopie Motsepe, and Kabelo Motsepe.