Welcome all newcomers to the Bet9ja hustle, there are two types of people in this world; people who would swear by online wagering and the people who have never won anything by it.
Online wagering, in which category Bet9ja falls, seems to have come to stay. With promising testimonials of wins and touted chances of being able to win as much as N50,000 per day depending on how much you place on your Bet, it will be an almost impossible phenomenon to defeat for quite a number of years yet.
See Also: Make Your Bets On Reddit Sportsbook Using Bitcoin
Online wagering may be lucrative but like most other things in life, it is not especially easy. The chances for accruing losses are as much or even more than the chances of winning big.
Bet9ja is considered as the biggest online wagering website in Africa, it is a website that delivers lots of online wagering services like betting, lottery, сasino, virtual games, and racing.
One of the most important pieces of advice that you will receive when starting up with Bet9ja and other online wagering sites is that you should only do it if you love the game that you are betting on.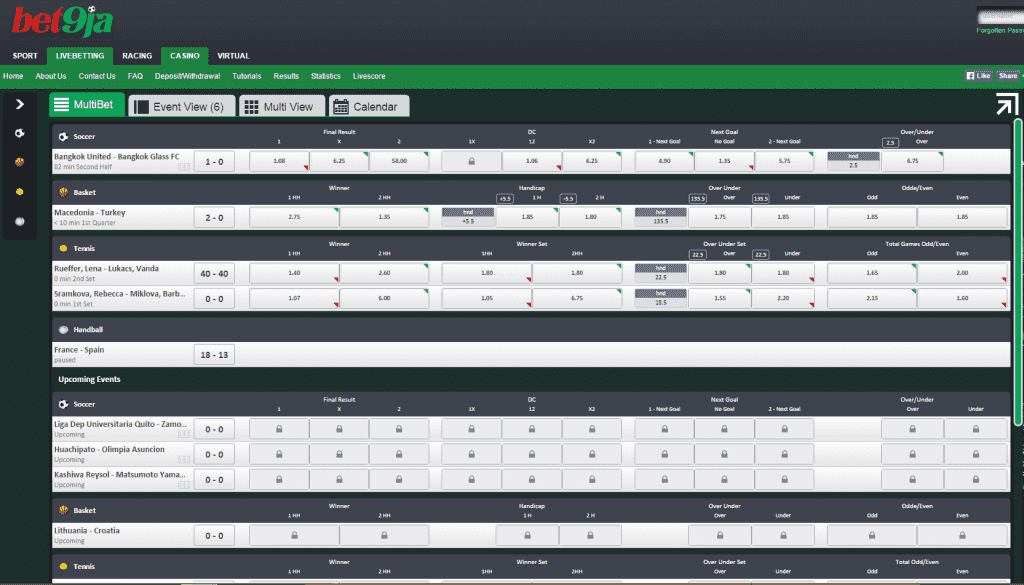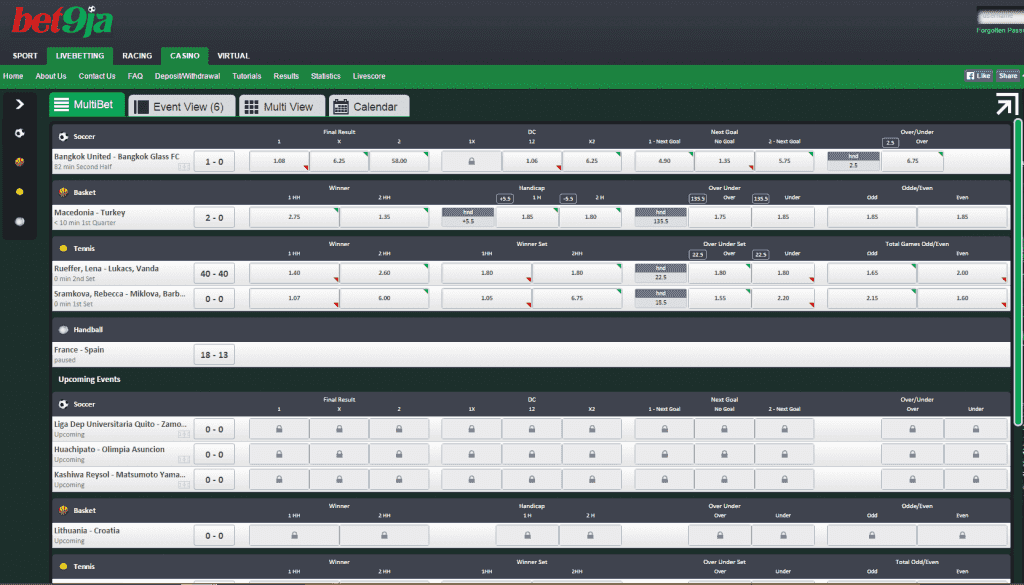 We always have better odds when we are doing something that we love and are knowledgeable about and there is a lot of knowledge to contend with in betting. For instance in soccer; do you know your clubs and the game very well?
To go further in Bet9ja you must also be a risk taker but even as you look to take risks you must apply all that knowledge that you have. One of the things that will trip you up the most as you start on Bet9ja is greed so you need to get rid of it. Greed will make you target high odds which can be very devastating when you lose.
So here are a few tips on how to predict and win on Bet9ja;
Instead of carrying too many games, carry better odds
There is a saying that you should not carry all your eggs in one basket but this does not mean that you should carry fifty baskets. For Bet9ja you need to limit the number of games you carry.
If possible set the upward limit on the number of games you carry at 10. With an unnecessarily long ticket, it is even more possible for 1 or 2 games to spoil the entire ticket.
Do not ignore statistics
History always has a way of repeating itself; research properly before placing a bet. Check the last games of the teams that you want to bet on and study their stats well before you bet on them.
For soccer betting, bet on goals
Sometimes betting on goals in soccer is the safest online wager that you can carry.
If you must carry many games then play a running ticket
If you cannot kick the long ticket bug then it is advisable you play a running ticket which simply means that you play a ticket running through several days or even weeks, enabling you to select sure games.
See Also: 4 Reasons FIFA Is Finding It Hard To Get Sponsors For The 2018 World Cup
How to Register on Bet9ja
Step 1: Go to www.bet9ja.com
Step 2: Fill in the Registration form, tick the box and click on "Proceed."
Step 3: Follow the confirmation message you receive after you complete your registration.
How to place a bet on Bet9ja
Step 1: Select Sport from the left-hand menu "Soccer"
Step 2: Select tournament and click on "View"
Step 3: Choose the events you wish to play and select the odds by clicking on them; the chosen selections automatically will be added to the betting slip.
Step 4: Insert the amount, click on "Continue" and then confirm the bet with OK; a message will be displayed to show that your bet has been successfully placed.
How to Book a bet on Bet9ja
Step 1: Go to www.bet9ja.com
Step 2: DO NOT log into your account (If you already have one)
Step 3: Make the selections you want to place a bet on
Step 4: Click on the 'Bet' button
Step 5: Print or Send the booked bet to your email address
Step 6: Visit any bet9ja shop
Step 7: Show your booked bet confirmation (Print out or email)
Step 8: Make the payment and the bet will be placed by the cashier