\Bet9ja, an online wagering platform, seems to have come to stay. With promising testimonials of wins and touted chances of being able to win more than N50,000 per day (depending on how much you place on your Bet), it will be an almost impossible phenomenon to defeat for quite a number of years yet.
Online wagering may be lucrative but like most other things in life, it is not especially easy. The chances for accruing losses are as much or even more than the chances of winning big.
Bet9ja is considered as the biggest online wagering website in Africa. It is a website that delivers lots of online wagering services like betting, lottery, сasino, virtual games, and racing.
There is a lot of knowledge to contend with in betting, therefore it is advisable to be knowledgeable in the game you are betting on.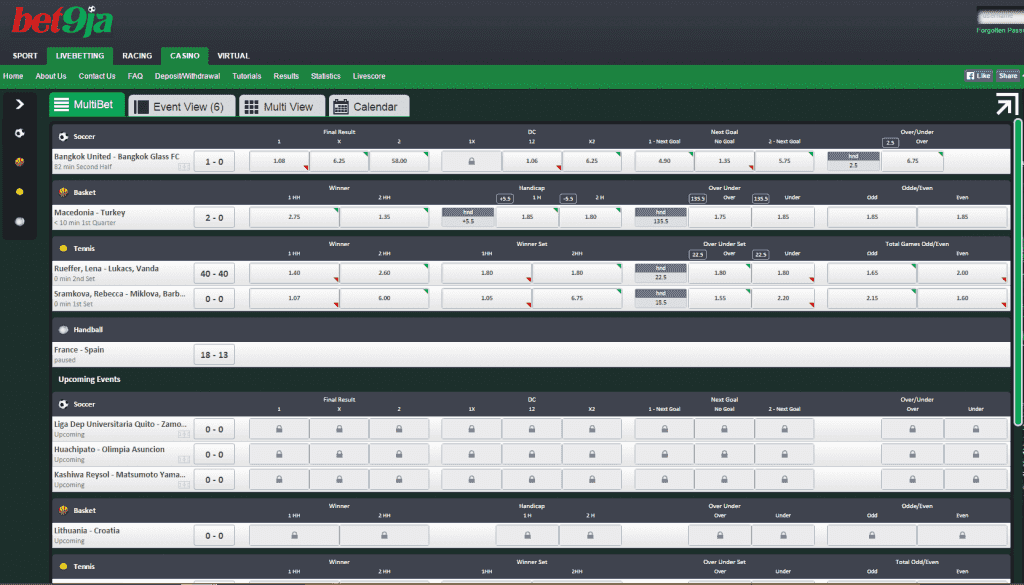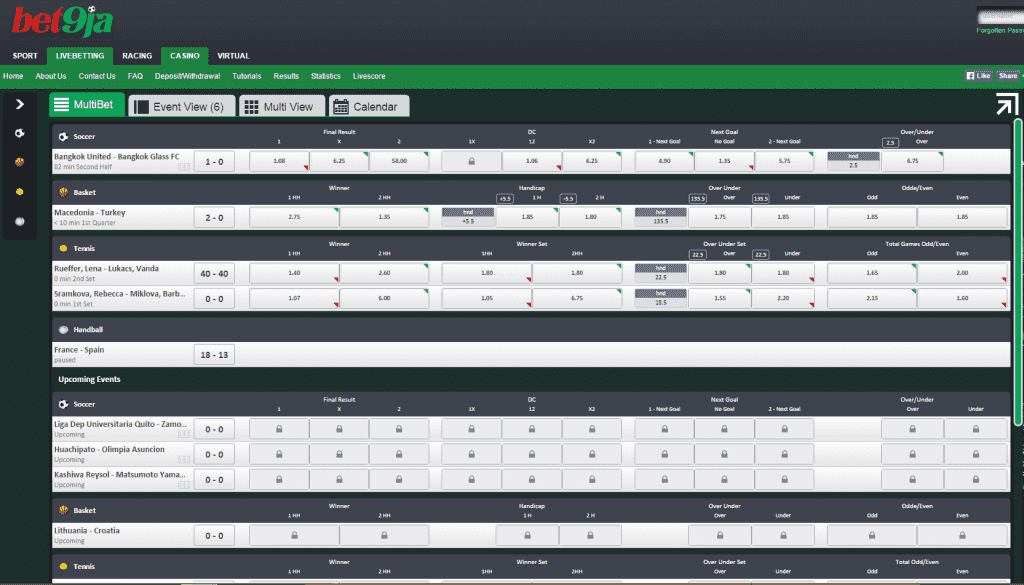 To advance in Bet9ja, you must also be a risk-taker; though you might be better off applying your knowledge while taking the risk. Another great thing to keep in mind is to avoid greed. Greed will make you risk more money, which can be very devastating when you lose.
How To Predict And Win On Bet9ja;
Instead of carrying too many games, carry better odds
There is a saying that you should not carry all your eggs in one basket but this does not mean that you should carry fifty baskets. For Bet9ja, you need to limit the number of games you carry.
If possible, set the upward limit on the number of games you carry at 10. With an unnecessarily long ticket, it is even more possible for 1 or 2 games to spoil the entire ticket.
Do not ignore statistics
History always has a way of repeating itself; research properly before placing a bet. Check the last games of the teams that you want to bet on and study their stats well before you bet on them.
For soccer betting, bet on goals
Sometimes betting on goals in soccer is the safest online wager that you can carry.
If you must carry many games then play a running ticket
If you cannot kick the long ticket bug then it is advisable you play a running ticket, which simply means that you play a ticket running through several days or even weeks, enabling you to select sure games.
Bet9ja Registration
Registration is pretty easy, and it involves simply filling out your details (email and password). You can follow the straightforward steps below to get started.
Step 1: Go to www.bet9ja.com
Step 2: Fill in the Registration form, tick the box and click on "Proceed."
Step 3: Follow the confirmation message you receive after you complete your registration.
How to place a bet on Bet9ja
If you are new on Bet9ja and ready to bet, here are the steps to follow:
Step 1: Select Sport from the left-hand menu e.g, "Soccer"
Step 2: Select tournament and click on "View"
Step 3: Choose the events you wish to play and select the odds by clicking on them; the chosen selections automatically will be added to the betting slip.
Step 4: Insert the amount, click on "Continue" and then confirm the bet with OK; a message will be displayed to show that your bet has been successfully placed.
Booking Process
Step 1: Go to www.bet9ja.com
Step 2: DO NOT log into your account (If you already have one)
Step 3: Make the selections you want to place a bet on
Step 4: Click on the 'Bet' button
Step 5: Print or send the booked bet to your email address
Step 6: Visit any bet9ja shop
Step 7: Show your booked bet confirmation (Print out or email)
Step 8: Make the payment and the bet will be placed by the cashier
Customer Care
Bet9ja customer care is very responsive and friendly. They reply your query within 24 hours of contacting them. There are two email contacts for feedback. If you are contacting the customer care as an agent, you are to use as@mybet9ja.com. As an online customer, you are to use cs@mybet9ja.com. For your query to be valid, you will need to provide complete details of what you are asking as well as your username.
Alternatively, you can reach bet9ja on the telephone. Simply dial 01-4405145 or 01-2796666. Note that the operating hours are between 8:00 am and 9:00 pm.
You can ask short questions through bet9ja's Twitter customer service; https://twitter.com/Bet9jaHelp. You can also visit the company's headquarters located in Tomi's House, 9 Funsho Williams Avenue, by Fire Service Ojuelegba Bus Stop Lagos.