5G mobile data is roughly 100 times faster than 3G and 10 times faster than 4G. Presently, 5G is even way cheaper than 4G LTE (its closest rival), but users must live in the right places for it to work effectively. Internet users who have plans to switch from fibre or 4G LTE to the superfast 5G can do so and end up saving money, but as already mentioned, you just need to live in coverage areas. 5G services can be accessed in major cities across South Africa with just three providers (Vodacom, MTN, and of course the data-only network, Rain) offering the service. For this piece, we have outlined the packages offered by Rain under the 5G and 4G LTE services, their prices, and areas of coverage.
Rain 5G: Prices and Packages
Rain's 5G plans offer both unlimited and fast downloads that are perfect for streaming. Users can make a choice between Standard and Premium; this offer became effective on the 25th of February 2020 to serve different segments of the SA home broadband market.
Unlimited Home 5G Standard – R699 Per Month
Users who would prefer to go for the "Unlimited Home 5G Standard" package can go ahead and do so without having to sign a contract with the network. Users can enjoy speeds of up to 30 Mbps and the installation of the Huawei 5G CPE Pro that allows you to get the best signal available can be done indoors. Once a user is set up on the 5G Standard, he or she will be exposed to standard quality video streaming and there is the advantage of an easy and seamless upgrade to 5G Premium. Receiving all these benefits will cost you R699 per month.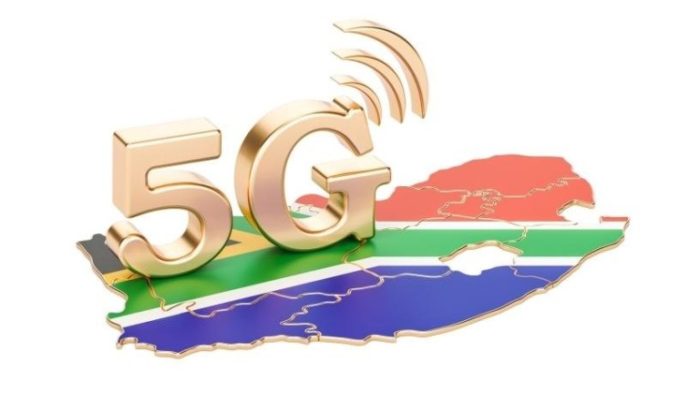 Unlimited Home 5G Premium – R999 Per Month
Alternatively, users can opt for the Rain Unlimited Home 5G Premium. With this ultra-fast 5G package, download speed is at your fingertips. Also included in the deal are unlimited home wifi, the indoor installable Huawei 5G CPE X, average speeds of over 200 Mbps, multiple HD streams, and high-quality video streaming. Users who go for this package are expected to pay R999 per month. Just pay your monthly subscription and get watching straight away.
Here is a tabular representation and comparison of the Rain 5G packages and prices
| | | |
| --- | --- | --- |
| S/N | Standard | Premium |
| 1. | Speeds up to 30 Mbps | Average speeds over 200 Mbps |
| 2. | Standard quality video streaming | High-quality video streaming |
| 3. | Easy upgrade to 5G Premium | Multiple HD streams |
| 4. | R699 per month | R999 per month |
Rain 4G/LTE Packages and Prices
Far back in 2018, before the idea of 5G became a reality, Rain rolled out a new-generation 4G network that redefined how the South African population used mobile data. Availability is evident in major SA cities and coverage can be accessed from the network's official website. The service is not only centered on data offering but on reduced prices for users.
By 2021, Rain introduced options for the 4G/LTE network, they include;
19 Hours of Unlimited Off-Peak for Any Device – R250 Per Month
Users under this category are allowed to cap 19 hours of data which they plan to utilize daily during the peak period. This falls between 6 am and 11 pm. The cost for this option is R50 per gig and users can have 19 hours of unlimited off-peak data;
Unlimited 4G for Any Device – R479 Per Month
Under this option, users are exposed to unlimited data as well as speeds up to 10Mbps. It is usable on all 4G-enabled devices; this includes phones, home routers, MiFis, and the likes.
Unlimited 4G For Phones – R299 Per Month
With unlimited 4G for phones, basic quality streaming resolution and unlimited data are yours; usable on only 4G phones. Going by what we have seen so far on Rain SIM card reviews, it goes without saying that these deals got a good reception from the South African public. The network provider truly delivered on their promise and is set to do more in the industry. In most cases, Rain LTE speed is acceptable, to even heavy data users.
More On the Rain Packages
With Rain introducing its mobile data packages in SA, users stand to gain a lot from the new terms. You are only expected to pay for the data you use during a particular day. Payment of regular monthly charges has become a thing of the past for their customers and there are no worries about signing unnecessary contracts or data deals. In fact, never-ending data is at your disposal and what's more, you enjoy it without stress.
Users who have a good understanding of the different Rain packages are now able to opt for the one that works for them. Whether it is LTE or Rain 5G, just ensure that it is the one that will give you what you need and that you can conveniently pay for it.
Here's a bullet point of what you get:
Unlimited data
Your choice of plans
Your choice of network speeds
Your choice of streaming quality
Free-to-use 5G router
Just plug and play
Rain 5G Coverage
The data-only network provider has the widest 5G coverage in all of South Africa. Thus, users are closer to the superfast 5G than they think. At this stage, Rain 5G only reaches selected areas like Cape Town, Tshwane, and Johannesburg but the network has plans to extend its reach to other parts of the country.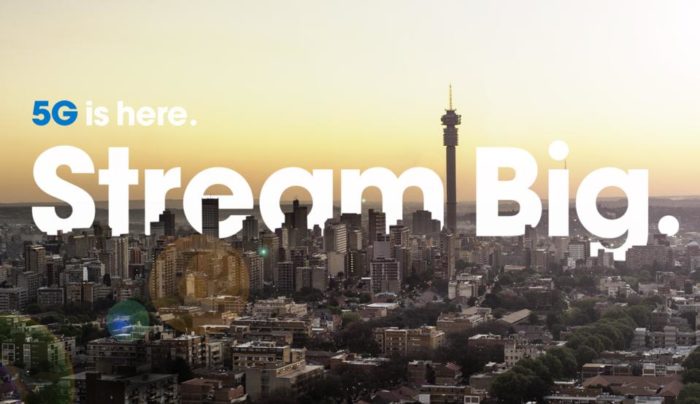 Other 5G Service Providers in South Africa
Apart from Rain, other networks like Vodacom and MTN have launched their own 5G services, but according to reports, Rain's 5G service was never intended to compete with Vodacom and MTN but to complement their services. Rain and Vodacom already have a roaming agreement demonstrating the mutual cooperation/collaboration that is possible whenever operators decide to leverage one another's strengths. For instance, the lockdown period saw a dramatic increase in demands for the Vodacom network, but because of their teamwork, Vodacom found it easier to offload part of that particular demand unto Rain's 4G networks.
On the flip side, Rain leverages Vodacom's extensive network in reaching a wider customer base; though Rain does not go into direct competition with Vodacom in the network's core business. Note that Rain is a fixed-wireless provider which in effect is actually filling a gap where mobile operators lack a substantial offering.
It is important to note that both Vodacom and MTN are already equipped with vast infrastructure and extensive customer base both of which can be quickly upgraded and migrated to 5G as soon as the technology becomes mainstream as well as moves down the value chain.
"The upshot of the whole thing is, while Rain's 5G is a competitive option/alternative to fiber-to-the-home, Vodacom and MTN 5G are placed/positioned as high-capacity/high-speed, mobile access. Vodacom and MTN's solid 4G infrastructure and coverage areas are far greater than Rain's, thus, underpinning a 5G network in both the rural areas and metropolis will come easier. Nonetheless, Rain's offering at this stage is far more compelling with unlimited plans, the speeds is capped to 200Mbps on their premium plans and 30Mbps on their standard plans. On the other hand, Vodacom and MTN are not concerned about constraining/limiting the speed on their various packages at this stage, rather, they prefer to go for the implementing of fair usage policies".
However, in the fixed 5G space, Rain is expected to be very competitive in the metropolis, specifically. While offering uncapped, the network does well to set a speed limit on all their packages; this may detract from its entry-level offering. Rain also provides users with a great prepaid offering which is quite appealing.