The bluish eyed Icelandic bodybuilder waltzed her way into international scene thanks to Rich Piana, the American distinguished bodybuilder, and entrepreneur. He was her husband for a few months before their seemingly made in heaven love crashed with Rich Piana calling her out for stealing his money and trying to use him for her United States green card. The then heartbroken Piana annulled their marriage on the basis of false pretense. Who really is Sara Heimisdóttir, the ex-wife of Piana? Discover everything to know about her below.
Sara Heimisdóttir Biography
Sara Heimisdóttir who is globally known as Sara Piana was born in Reykjavik, Iceland on the 4th July 1989. The young damsel has not said anything considering her family but it has come to light that she has a mother that she is very close to. She was athletic even from a young age and as a result, she signed up with the Fjolbrautaskolinn í Breiðholti gymnasium.
Sara Heimisdóttir migrated to the United States of America when she clocked twenty-one in 2010. The young lady got into the States on a student visa called F-1 student visa after securing an admission at the University of Central Flordia to study Psychology and law.
Interestingly, fortune changed after she met with Rich Piana. Prior to the couple's physical meeting, they had connected via Facebook. Surprisingly, after barely three months of dating, Rich popped the forever question to Sara in 2015 and on the 17th day of September 2015 they were wedded.
Sadly, their lovely romantic life abruptly ended when Rich Piana discovered sometime in 2016, that perhaps, Sara had agreed to wed him (Rich) because she wanted national residence permit that is, a green card that would enable her to stay put and probably work in the United States of America.
Following her falling out with Richard Piana, she left social media for a while but later made a come back on Instagram where she has a tangible number of followers.
Below are more facts about the ex-wife of Rich Piana, and the annulment saga as released by Rich Piana on his YouTube channel which has over 1.1 million dedicated subscribers.
Facts You Should Know About Rich Piana's Ex-Wife
The Fitness Queen/ Model Has A Custom Made Jewellery Line
She is as creative as they come. Sara Heimisdóttir who is constantly playing around with bling and beads started up her own custom made bracelets and jewellery line. Her line is known as Ice By Ice Queen. She even delivers her finished works to stores like M and S.
How Much Is Sara Heimisdóttir Net Worth?
The beauty has a net worth pegged at about $2.5 million-plus. She and Piana lived in 5000 square meters large house which cost them a fortune no doubt.
Details of Her Falling Out With Rich Piana
Rich Piana had on the 8th of November of 2016 via a YouTube video admitted that Sara married him purely for his money and the United States of America's Green card which would give her the security to settle down as a citizen of the United States. He further accused his then-wife Sara Piana of stealing from him (transferring some of his money to her family member's account in Iceland especially her mother).
Rich who was irked about the situation, further alleged that from a phone conversation Sara had with her mother, he understood, she was with him for the green card. He felt she was pretending to love him thus confirming his worst fears and raised concerns of his family and close friends who had warned him against marrying the Iceland fitness queen.
He also alleged that Sara Heimisdóttir was into recreational drugs and hard-partying which was not a lifestyle he was used to. Piana said he annulled his marriage because they married under false pretense. He eventually reconnected with his ex-girlfriend Chanel Jansen three weeks after he fell out with his ex-wife.
Chanel who is also an athlete was working out in the gym when they ran into each and began dating all over again. The couple seemed happy and were getting along just fine until Piana abruptly slumped into a coma then died!
After his demise, Sara Heimisdóttir reached out on social media mourning his loss and thanking him at the same time for all the lessons he taught her.
Got Another Man In Her Life- Named Chris Miller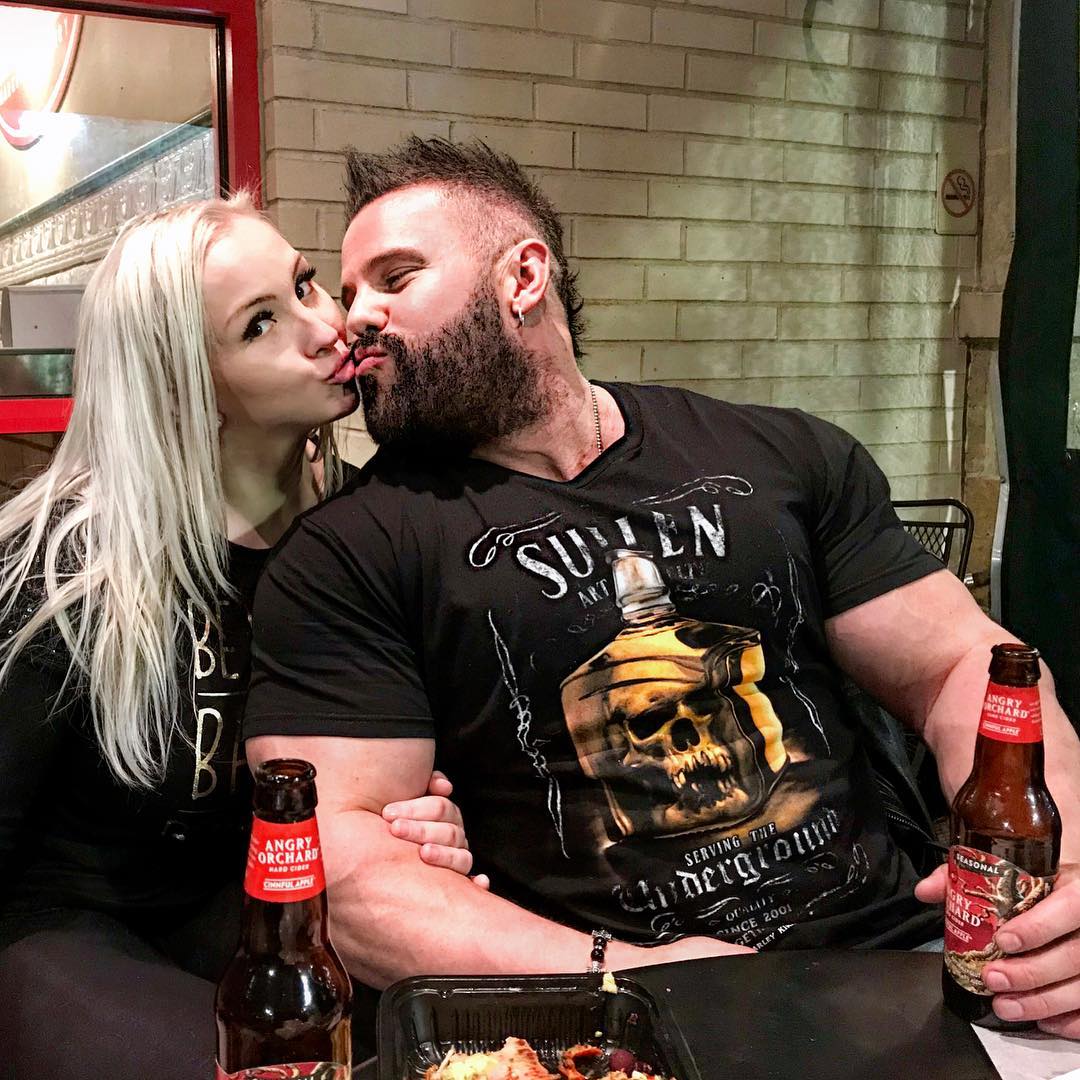 The ice queen as she dubbed herself on Instagram, seems to have an affinity for muscular men. The latest man in her life goes by the name Chris Miller. Chris Miller is equally a bodybuilder and he celebrates his birthday every 11th day of February. It is, however, not clear when the two got together but the first picture of them that they uploaded on her social media suggest that by the 19th of September 2016, they were already dating.
Read Also: Bakhar Nabieva – Biography, Facts, Are Her Eyes Real or Contacts?
She Has A Step-Daughter
According to a post made by the ice queen (Sara Heimisdóttir), Chris Miller has a daughter which by her relationship with Chris makes her a step-mum to his child. Sara Heimisdóttir penned some lines on the 19th of June 2017 thanking her boo for being a wonderful father.
Height and Physique
The blondie has a well-toned physique. Sara Heimisdóttir has an average female height of about 5 ft 6 inches, her late ex-spouse stood at 6 ft tall.