Yvonne Nelson (born November 12, 1985) is a 38-year-old Ghanaian actress, film producer model, and entrepreneur. She is a mother of one; a daughter named Ryn Roberts, but she is not yet married. According to her, marriage is something she will do when it feels completely right.
Yvonne Nelson is one name that immediately jumps into the discussion wherever people gather to talk about the biggest actresses in Ghana. Without a doubt, the Ghanaian actress has proven her worth on the big screen, having starred in dozens of films, including some highly talked about movies across the African continent. Nelson has been active in the Ghanaian movie industry for more than a decade.
With such fame comes the insatiable appetite of her fans and the media to know the latest about the celebrity. Like many in her line of profession, the events in her life have thrown out many questions which many people are still seeking answers. One of these relates to the paternity of her child, and we elaborated more on it below.
Yvonne Nelson Was Born In 1985
Yvonne Nelson was born on the 12th day of November 1985. A full-fledged Ghanaian woman, Nelson was born in Accra, the capital city of Ghana, and grew up there. As a child, Yvonne had her elementary education at the St. Martin De Porres School in Accra before proceeding for her high school education at the Aggrey Memorial Senior High School.
In later years, the actress attended the Zenith University College and Central University where she had her tertiary education, bagging a degree in human resource management.
"Princess Tyra" Shot Yvonne Nelson To Fame
Yvonne Nelson became a household name in 2007 when she was just about 22 years old. She shot to the limelight when she starred in the movie Princess Tyra. Princess Tyra went on to become a major hit in Ghana, receiving lots of accolades from critics and fans of Ghanian films.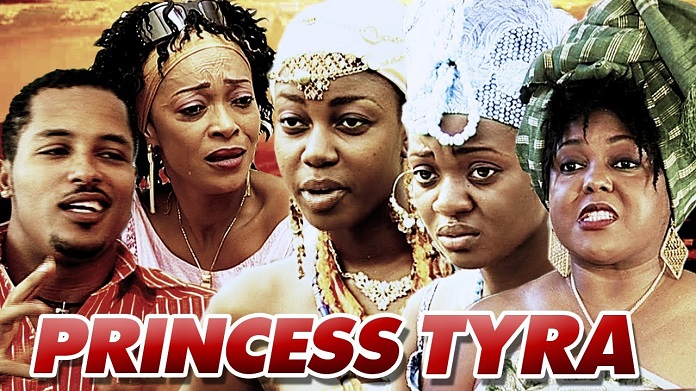 Princess Tyra film received 12 award nominations, bagging 2 awards at the 2008 Africa Movie Academy Awards, including the awards for Best Costume & Best Makeup. Yvonne Nelson's performance in the movie was also hailed and she was nominated for an Africa Movie Academy Awards for Best Upcoming Actress.
After her work in Princess Tyra, Nelson went on to do exploits in other movies. In 2008, she played Wendy in Playboy and Eve in Passion of the Soul. Playboy also became popular with fans establishing Nelson as a fan favorite. Her other works include I Love Your Husband, The Game, Don't Cry for Me, and many others.
The Actress Is Also A Producer
Yvonne Nelson is not just an actress; she is also a producer. Nelson started producing in 2011 and her very first work as a producer was the movie called The Price in which she also starred. The movie did very well, earning her a nomination for the Ghana Movie Award for Best Actress.
The next year in 2012, she produced Single and Married and then followed it up with House of Gold in 2013. House of Gold later won the Best Picture at the Ghana Movie Awards. It also won the Best Ghanaian Movie at the 2013 City People Entertainment Awards. This established Yvonne Nelson as not just a successful actress but also a very successful producer.
Nelson Never Really Wanted To Be An Actress
Yvonne is known all over Africa as a fine actress today, however, it is interesting to know that she initially didn't consider acting as something she wanted to do. Her first love was music and not acting. While in school, she rapped and sang at events and looked forward to making music professionally.
However, along the line, things changed and she found herself acting. The story of her foray into acting is rather unique. The actress explained that she didn't even go for any audition before she got her first role. She explained that she had gone out to eat at a location one afternoon and realized that an audition was ongoing at the same place. The producer saw her and asked her to audition. At first, she declined but then he got her number and pressured her into auditioning. She later accepted and got the part.
Today, the rest is history.
Yvonne Nelson Is A Doting Mother Of One
Yvonne Nelson's life is not all about acting and producing movies. She is also a family woman who has her own child. The actress is a mother of one; a daughter whom she is very proud of. Nelson's daughter is called Ryn Roberts.
Nelson gave birth to her baby on Sunday, October 29, 2017. The actress was about 31 years old when her baby was born. The baby was born at a health facility in Accra, Ghana and soon news of the delivery was all over the place as fans took to her social media pages to congratulate her.
The Father Of Her Child Is British
When Yvonne Nelson's daughter was born, people tried to figure out who the father was since the actress was not married. However, no one could figure it out at the time. It was later found out that the actress had her baby with a British man called Jamie Roberts. Roberts was revealed to be a Fashion Photographer who is based in London but is originally from Wales.
It is not entirely clear when Yvonne and Jamie Roberts got together but their romance was intense enough to produce their baby, Ryn. However, they broke up soon after their daughter was born. The reason for their breakup is still under wraps at the moment.
This notwithstanding, Jamie Roberts, who is very fond of his daughter Ryn, visits Nigeria from time to time to see the little girl, according to Yvonne Nelson.
The Actress Is Not A Big Fan Of Marriage
Many people have wondered why Yvonne Nelson is not married yet especially because she is a truly beautiful woman who handles herself with class and charm. Well, the answer is quite simple. The actress has often maintained that marriage for her is not a sign of achievement at all. According to her, marriage is not what translates to achievement. What translates to achievement for her is true love, kids, and happiness.
She also explained that marriage is something she will do when it feels completely right. During an exchange with fans on social media, she assured her followers that she does not feel just right for marriage yet and will remain single until that feeling passes.
Iyanya, Ice Prince And Other Stars In Yvonne Nelson's Life
Jamie Roberts is not the only man Yvonne has dated. The actress has been linked to a number of popular men before.
Iyanya
Yvonne Nelson and Nigerian singer, Iyanya made headlines with their romance in 2012. When news of their relationship emerged and took over the internet. Both stars were in their prime and had so much following so it was natural for their relationship to get so much attention.
However, only months later, their relationship ended, sparking rumors about what may have gone wrong. Iyanya later explained that they broke up because they rarely had time for each other.
Ice Prince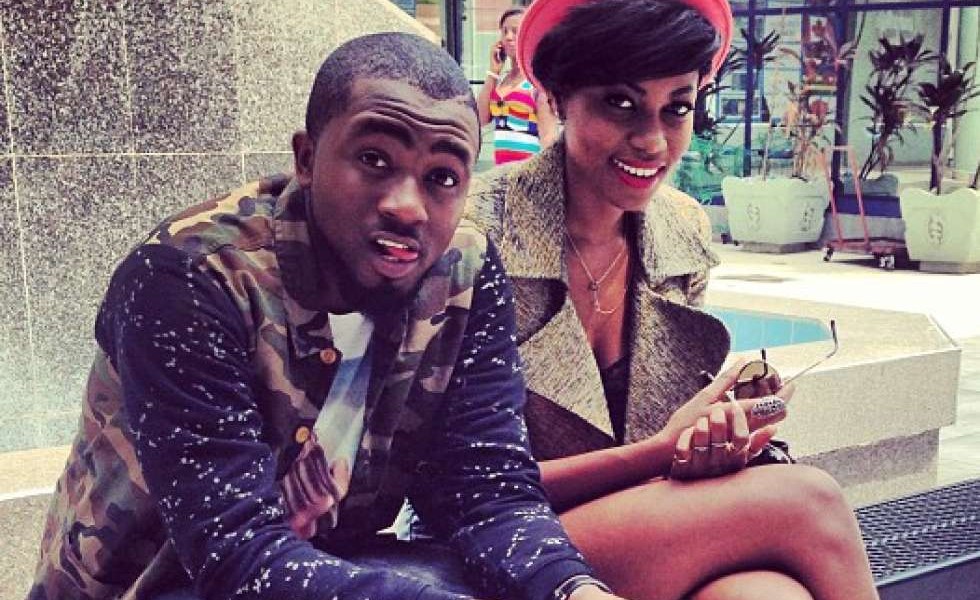 Yvonne Nelson was also involved with Nigerian rapper Ice Prince. At first, it was only a rumor that the pair were dating. However, Ice Prince later confirmed he dated Nelson and also revealed that they broke up because they were too busy for each other because of the work they had to do.
John Dumelo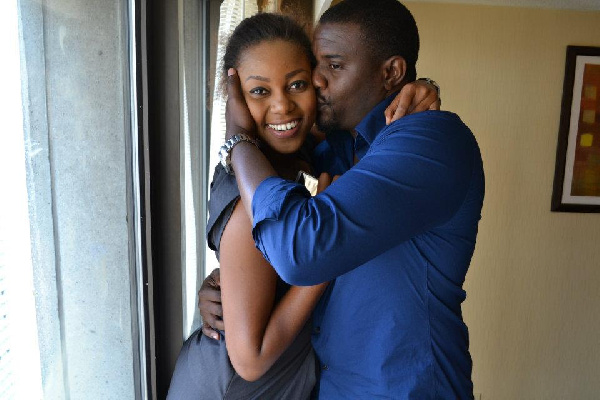 John Dumelo is another person who has been linked to the actress. Dumelo is a Ghanaian actor who is regarded as one of the most successful Ghanaian men in the movie business.
For years, Dumelo and Nelson were rumored to be dating. This is mainly because they were very close and were seen in each other's company so many times. However, Yvonne Nelson has debunked this rumor as often as it sprouted. According to her, Dumelo is just like a brother to her.