Cheating, separation, failed marriages, and broken homes are no longer news because it happens all the time, especially in the entertainment industry. It is, however, big news when a politician is involved in such drama. This is the reason the relationship between South African politician Floyd Shivambu and celebrity chef Lorna Maseko is facing discussions of opposing opinions by their various fans.
Both Shivambu and Maseko were previously married to their different spouses. As soon as their marriages ended, the duo began seeing each other, calling into question their fidelity to their ex-spouses, which fans say might be the cause of their various separations.
Floyd Shivambu and Lorna Maseko Are Allegedly An Item
Floyd Shivambo, the Deputy President and lieutenant commander-in-chief of the Economic Freedom Fighters political party, has been said to be in a secret affair with celebrity chef Lorna Maseko. In the report by Sunday World that cited their source as someone close to the couple, it was said that the relationship was purposefully concealed. Lorna Maseko was, however, reportedly fed up with being kept hidden and asked to be announced as his new lover.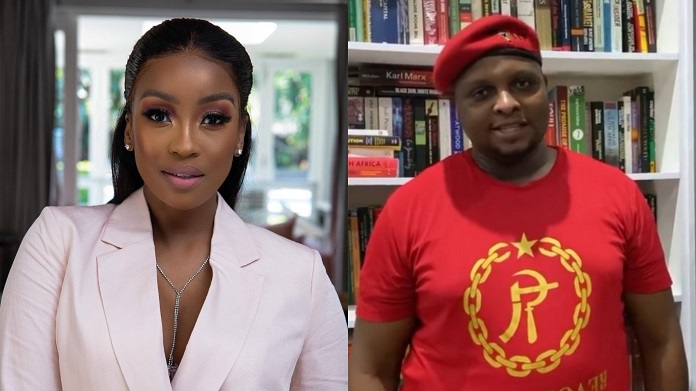 The report further indicated that the two have been dating since 2018. This confirmed the long-running suspicion by fans who have seen Floyd and Lorna together at various public events, including at the Melrose Arch, DSTV Delicious Festival, and at the Durban July Handicap in 2019 where they looked like they were a couple.
What Happened Between Floyd Shivambu and His Wife, Siphesihel Pezi
Floyd Shivambu was previously married to the love of his life, Siphesihel Pezi, who was at the time employed by the ANC. As earlier mentioned, Floyd is a member of the Economic Freedom Fighters (EFF) political party. The EFF DP was previously a member of the African National Congress but has since co-founded another party after he was suspended. While he and his wife are members of different political parties, they did not let that get in the way of their relationship and subsequent marriage.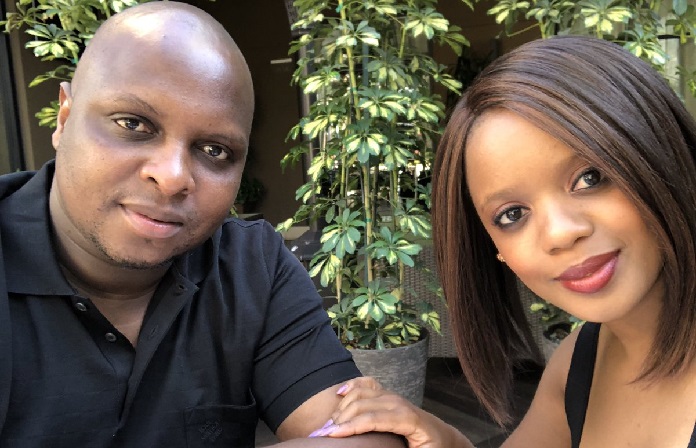 Shivambu and Siphesile had their traditional wedding in Mahosini village outside Ha-Malamulele in Limpopo in April 2017. Many saw it as a love that cannot be stopped by the opinions of the public because so many people said so many things, while their various political parties saw it as a betrayal. Though the various opinions from people and political parties were quite challenging, it still did not hinder their union. The absence of EFF President Julius Malema in the first leg of their wedding in Cape Town sparked further rumors, but he dismissed it as soon as possible, stating that he was absent at that time and sent a representative.
Floyd Shivambu and his now ex-wife went on to have a big wedding that had the whole of South Africa talking. A grand and classy wedding doesn't guarantee that a marriage will last as the couple soon found out. Not too long after the union, it was muted that they had separated. However, because of the status of her husband and the general elections which were about to take place at that time, they chose to not make their separation public.
How Floyd Shivambu Met His Celebrity Chef Lover
Owing to his separation from his wife, Floyd Shivambu hired chef Lorna, a former Top Billing presenter. Floyd was said to have previously met Ms. Maseko through a mutual friend and was carried away by her beauty. With her beauty and culinary skills, the politician couldn't hold on anymore and fell for her. This made Floyd want to obtain her services and had to employ her as his chef.
Being a period of trials for Floyd due to some issues with his wife, he had no option other than to make Lorna someone to lean on for comfort. Though the reason for the divorce is unknown, people still questioned his faithfulness to his wife after chef Lorna became close to him. It was then rumored that he divorced his wife to be with Lorna.
Lorna Maseko Was Also Previously Married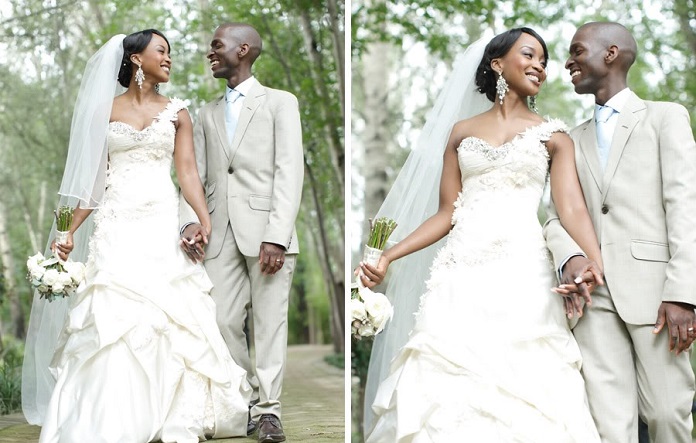 Lorna Maseko is an international celebrity chef, a television presenter, a ballet dancer, and a South Africa Award-winning cookbook author. In 2010, she got married to Gcina Lukhele at Memoire wedding venue in Muldersdrift with about 150 guests in attendance. However, her marriage to the sales executive came to an end in 2016.
Lorna brought it to the notice of the public at the YOU Spectacular Awards in 2016 when she hosted the show alongside comedian Ann Hirsch. Drum magazine reported that she was stupefied by alcohol which led to the clumsy mistake, but confessions made under the influence of alcohol are always true and hers is not left out. Though she didn't say the reason for her divorce, it is obvious it was due to her infidelity to her ex-husband. Lorna had been involved in an affair with TV presenter and singer, Katlego Maboe. The affair is said to have happened a year after she got married and led to her divorce.
Lorna Maseko and Floyd Shivambu Are Still Going Strong and Have Welcomed A Child
Not only was Lorna Maseko blamed for being a home breaker, but she also took in for the politician. When rumors began circulating that she was dating Floyd and had gotten pregnant for him, she was quick to deny it. Choosing to not talk about her being in a relationship with the politician, the chef denied the pregnancy rumors, saying that the reason for what seemed like a baby bump was "due to fibroid".
In the now-deleted tweet regarding the Sunday Sun report, she wrote; "Let me nip this in the butt real quick! I'm NOT pregnant it's truly disgusting that people can go on to create stories that are unreal – it's actually EVIL." She further added that women suffer from many issues, of which hers were fibroids, causing her stomach to appear like it was growing.

The Duo Later Welcomed A Child To The World
The pregnancy rumors debunked by Lorna Maseko have since been confirmed to be true after she and Floyd welcomed a child in May 2021. This is not the first nor second child of Floyd Shivambu but is the first for Lorna Maseko.
The duo's welcoming of a child to the world has proven that they are very much still an item. It has, however, given rise to more criticism on Lorna Maseko for being the reason for Shivambu's crashed marriage.
Celebrity chef Lorna Maseko and EFF deputy president Floyd Shivambu have welcomed their first baby together https://t.co/vPd6Bzn3ML. pic.twitter.com/8VjXkszmjN

— City Press (@City_Press) May 30, 2021
Reactions To The Arrival of Their Baby
So many people were happy for the chef and the EFF deputy president on the arrival of their first child, whereas others were not taking it lightly. Her previous comments about her suffering from fibroids were brought up, leading to her character being called into question.
One Twitter user wrote: "I doubt this has anything to do with love. This Lorna chick knows how to navigate her way into rich men's pockets (& pants too). Her 1st marriage ended over accusations of infidelity. Not sure how long this "thing" with Shivambu (a serial player) will last."
Another Twitter user said, "I find Lorna and Floyd's relationship so interesting. What a fascinating duo! I really would love to see them having a dialogue".