Tshepo Motsepe (born: 17th of June 1953, Age: 69 years old) is a South African woman who is famous as the First Lady of her country. Married to South Africa's President Cyril Ramaphosa, she has maintained a loving relationship with the man over the years since they tied the knot as man and wife. She is respected as the mother of the nation by all and sundry.
However, it is noteworthy that even though she is better known as the wife of South Africa's number one man, Tshepo Motsepe has made her own name and accomplished great feats in her career. Long before becoming First Lady, she studied hard and worked tirelessly to set herself apart as a woman of great virtue who is committed to making life better for other people as a medical doctor.
Tshepo Motsepe Gained National Prominence When Her Husband Became President
Before Tshepo Motsepe became First Lady of South Africa, she was initially known as the wife of the Deputy President. This is because her husband, Cyril Ramaphosa was Deputy President before he became president. Ramaphosa was appointed Deputy President on 25 May 2014 by South Africa's President at the time, Jacob Zuma. He then promptly assumed office after he was sworn into office by Chief Justice Mogoeng Mogoeng the following day.
As the wife of the Deputy President, many South Africans knew who Tshepo Motsepe was and admired her. However, not everyone knew much about her as all eyes were more focused on Gertrude Sizakele Khumalo, the wife of Jacob Zuma who was the First Lady at the time. So, Motsepe was largely in the background.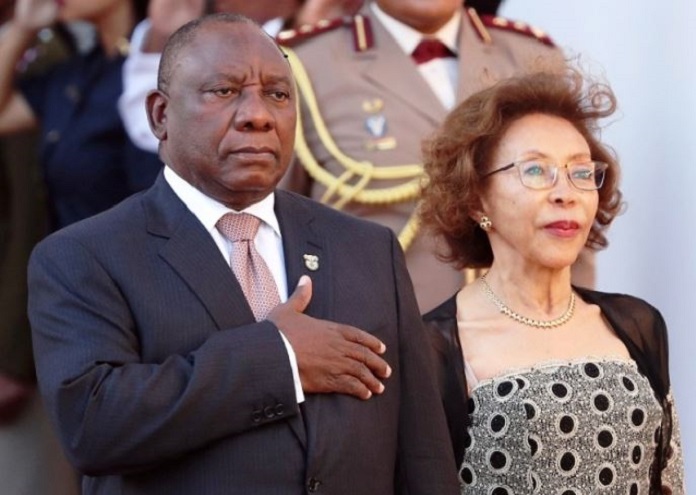 Eventually, Tshepo Motsepe was catapulted to huge prominence when her husband became President after Jacob Zuma resigned. Zuma resigned suddenly on the 14th of February 2018 after being pressured by his party to step down as President. Consequently, the Deputy President, Cyril Ramaphosa was elected unopposed as President of South Africa by the National Assembly on 15 February 2018 making Tshepo Motsepe the First Lady of the nation.
As expected, after she became First Lady, all eyes turned to Tshepo Motsepe. Many newspapers and online media outlets began chronicling her life, introducing her to South Africans as their new president's wife. Of course, very curious South Africans began to make a move to know about their new First Lady. Today she is one of the most famous names in the country.
Tshepo Motsepe Married Ramaphosa When She Was 43 Years Old
One interesting thing about Tshepo Motsepe is that she did not get married to Cyril Ramaphosa as a young woman. As a matter of fact, she was already in her 40s when she tied the knot with the man as husband and wife.
Tshepo Motsepe was born on the 17th of June 1953 and is now 69 years old. Even though information about the exact day and month of their wedding remains uncertain, we know that she and Ramaphosa got married In 1996. This means that having been born in 1953, Motsepe was about 43 years old in 1996 when she got married to Ramaphosa.
On his own part, Ramaphosa was born on the 17th of November 1952. This means that he is only about seven months older than his wife and is 70 years old at the moment. It also means that at the time he married his wife in 1996, he was about 44 years old.
She Is Not Ramaphosa's First Wife
It is also noteworthy that Tshepo Motsepe is not Cyril Ramaphosa's first wife. The South African President married for the first time in 1978 after tying the knot with a woman called Hope Ramaphosa. They remained married from 1978 to 1989 when they parted ways. Ramaphosa married his second wife, a businesswoman called Nomazizi Mtshotshisa in 1991. However, they got divorced in 1993.
It was after parting ways with Nomazizi Mtshotshisa that he met and fell in love with Tshepo Motsepe, eventually marrying her in 1996.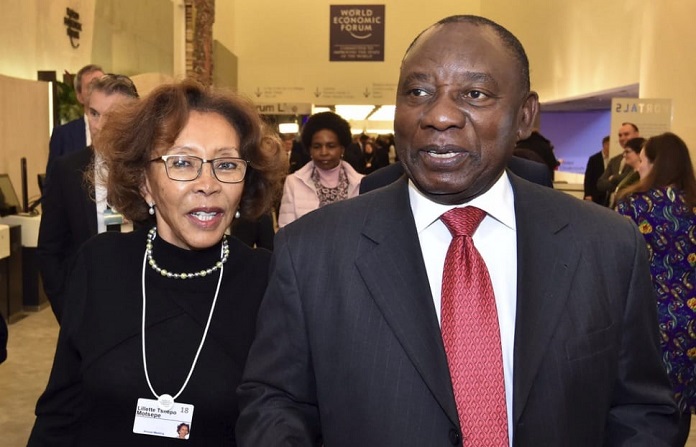 They Have 4 Children Together
Tshepo Motsepe and Cyril Ramaphosa have four children together. Their children include two sons called Andile Ramaphosa and Tumelo Ramaphosa, and two daughters called Keneilwe (Kiki) Ramaphosa and Mashudu Ramaphosa. The couple's children are now doing very well for themselves in different fields.
Andile Ramaphosa is now the managing director of Blue Crane Capital, a smart technology business in South Africa. His son, Tumelo runs a cryptocurrency-based business the StudEx Wildlife company through which he sells wildlife. The business also seeks to preserve and protect endangered wildlife species.
Keneilwe and Mashudu Ramaphosa are not the loud type and have largely maintained a low profile on social media. It is noteworthy that Cyril Ramaphosa has an older daughter called Tulisa whom he had from his first marriage with Nomazizi Mtshotshisana, who sadly died years ago.
Motsepe Is A Well-read Woman
Another interesting thing about Tshepo Motsepe is the fact that she is a well-read woman who has studied extensively. Motsepe is now a certified doctor. As a young woman, she attended the University of KwaZulu-Natal from where she bagged a Bachelor of Medicine and Bachelor of Surgery.
After she finished from the University of KwaZulu-Natal, Tshepo Motsepe went on to attend the Harvard School of Public Health in Harvard University where she completed a Master of Public Health in Maternal Child Health. The South African First Lady has also completed a Social Entrepreneurship Certificate Programme (SECP) at the Gordon Institute of Business Science (GIBS).
She Is An Accomplished Medical Doctor
Dr. Tshepo Motsepe is now an accomplished medical doctor. Long before she became First Lady, she worked in private practice and in some of the biggest hospitals all over South Africa and some parts of Zimbabwe.
Motsepe worked with the Wits Reproductive Health and HIV Institute which happens to be a foremost African research institute that focuses deeply on sexual, reproductive health, and HIV research. She is a former member of the National Medical and Dental Association and a trustee of the Hospice Association of the Witwatersrand.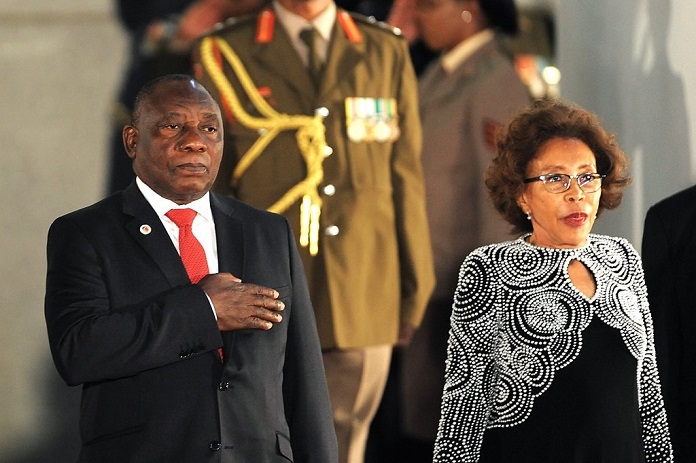 She serves as the patron of different organizations including:
The Early Care Foundation (previously ASHA Trust), a non-profit organization that provides early childhood development support programs for home-based crèches in disadvantaged communities
The South African Civil Society for Women's, Adolescents' and Children's Health (SACSoWACH)
The Students Sponsorship Program
Tshepo Motsepe has also served as Chairperson of the Gauteng Health Department's Accreditation Committee and as the Deputy Director of The Reproductive Health Research Institute. There is no doubt about the fact that Tshepo Motsepe has accomplished quite a lot as a medical doctor.
Cyril Ramaphosa's Educational Background Is Also Remarkable
On his own end, Tshepo Motsepe's husband, Cyril Ramaphosa is also a well-read person. After matriculating from Mphaphuli High School in Sibasa, Venda, the future South African President went on to register to study law at the University of the North (Turfloop) in Limpopo Province in 1972.
While at the university, he joined student politics and became quite radical. This led to his arrest and detention for eleven months in 1974 for organizing pro-Frelimo rallies. He missed school all through the eleven months he was locked up.
Upon his release, Ramaphosa was detained yet again for another six months in 1976 following the unrest in Soweto, a situation that kept him away from school yet again. Finally, he was released and he went on to continue his legal studies through correspondence with the University of South Africa (UNISA), eventually obtaining his B. Proc. Degree in 1981 while working as a law clerk for a Johannesburg firm of attorneys.
Ramaphosa went on to do great things with his qualifications as a lawyer including being the ANC's Chief Negotiator during South Africa's transition to democracy. He would later go on to become the President of his country.