Uganda had been under the British since 1894 and was subjected under colonial rule. The country at the time was mainly made up of kingdoms, kindreds, and chieftaincies that dwelt around the lake regions of central Africa. Uganda has actually taken a very long walk starting from 1962 after Britain granted the country independence. Despite that Uganda has made great strides since 1962. It has not coast through the journey considering the years of political maneuvering which first resulted from supporters of a centralized state vying with those in favor of a loose federation and a strong role for tribally-based local kingdoms and also several loss and restoration of Republic emanating from various insurgence (coup d'état by Idi Amin and General Olara-Okello). We are right to say that Uganda has endured 50 years of suffering however, it has made phenomenal progress in transforming her governance. We are well aware of the history that has been told time and time again but we know little or nothing about the academic qualifications of these men who have come from all the country's regions and have by their actions and inactions taken Uganda where it finds itself today. View below to see the educational background of Ugandan presidents starting from first to the current president.
Sir Edward Mutesa II (1924–1969):
His early education was conducted under private auspices and then at King's College, Budo.
From 1943 to 1945, Mutesa studied at Makerere University College, Kampala.
In 1945 to 1948, he read History, Economics, and Law at Magdalene College, Cambridge University in England.
He received his military training in the Officer Training Corps in England (where he joined the University Officer Training Corps and was subsequently commissioned as a captain in the Grenadier Guards).
Apollo Milton Obote (1925–2005):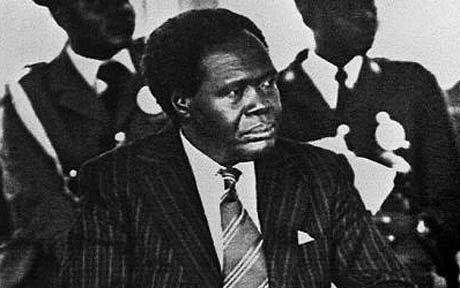 He got his elementary education in 1940 at the Protestant Missionary School in Lira and his secondary at Gulu Junior Secondary School, Busoga College Mwiri.
He obtained his University degree at Makerere University where he took a general arts course, including English and Geography (He intended taking law but was not taught by the school, so he went for general art course). At Makerere, he may have been expelled for participating in a student strike, or alternatively left after a place to study law abroad was not funded by the protectorate government.
Honours:
In 1963, he acquired an honorary Doctor of Law from Long Island University in the United States
In 1964, he received the same degree from the University of Delhi, India. After this, he always styled himself "Dr."
Idi Amin Dada (1925–2003):
He attended an Islamic school in Bombo in 1941 and he left school with nothing more than a fourth-grade English-language education after a few years.
He was recruited to the army by a British colonial army officer. He joined the army as a cook and was later promoted to the position of an officer.
Yusuf Kironde Lule (1912–1985):
Yusuf Lule attended a local primary school in Mpigi before attending King's College Budo (1929-1934).
He went to Makerere University College, Kampala to further hiseducation, with a speciality in Sociology (1934-1936).
He proceeded to Fort Hare University at Alice, South Africa (1936-1939).
Godfrey Lukongwa Binaisa (1920–2010):
Godfreyt attended King's College Budo and Makerere College.
He earned an LLB in law from King's College London in 1955 and was called to the Bar at Lincoln's Inn in 1956.
Paul Muwanga (1921–1991):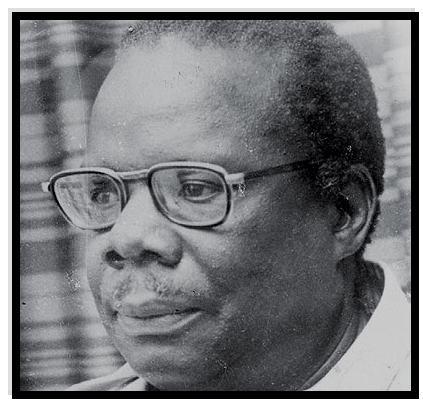 We have no records of his educational background at the moment.
Bazilio Olara-Okello ( de facto head of state of Uganda, 1929–1990)
There are no academic reports on the former head of state. However, he was part of the Kings African Rifles (KAR) of the regional British colonial army. He was trained in Nakuru, Kenya, at the KAR East African training wing. He also did an instructor's course at the 4th Division at Nanyuki Airfield Camp.
Tito Okello Lutwa (1914–1996):
Tito Okello joined Kings African Rifles (KAR), the regional colonial army at the time.
He later joined the Uganda Army. (No academic qualifications recorded).
Yoweri Kaguta Museveni (1944–)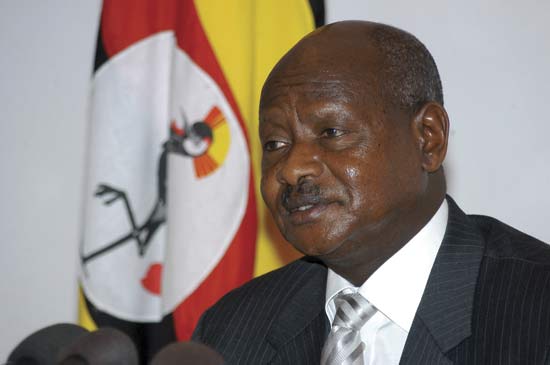 Museveni attended Kyamate Elementary School, Mbarara High School, and Ntare School.
He attended University of Dar es Salaam in Tanzania. There, he studied economics and political science and became a Marxist, involving himself in radical pan-African politics.
Honorary degrees:
Humphrey School of Public Affairs, United States – Doctor of Laws 1994.
Mbarara University of Science and Technology, Uganda – Doctor of Laws 2003.
Latin University of Theology, United States – Doctor of Divinity 2007.
Fatih University, Turkey – Honorary degree 2010.
Makerere University,  Uganda – Doctor of Laws 2010.
University of Dar es Salaam, Tanzania – Doctor of Literature 2011.