With the successful ousting of Gambia's Yahya Jammeh, Africa is gradually seeing the last of its young leaders, who came to power at 30 or before. These erstwhile youngest African leaders held power for decades on end in their respective countries. The continent has not only produced the youngest leaders in the world but also the oldest with people like Robert Mugabe of Zimbabwe, Muhamadu Buhari of Nigeria, Nana Akufo Addo of Ghana, and Jacob Zuma of South Africa in power.
Youngest African Leaders Ever
Here, however, are some of the youngest African leaders ever who ruled even before the age of 31:
Valentine Strasser (25, Sierra Leone)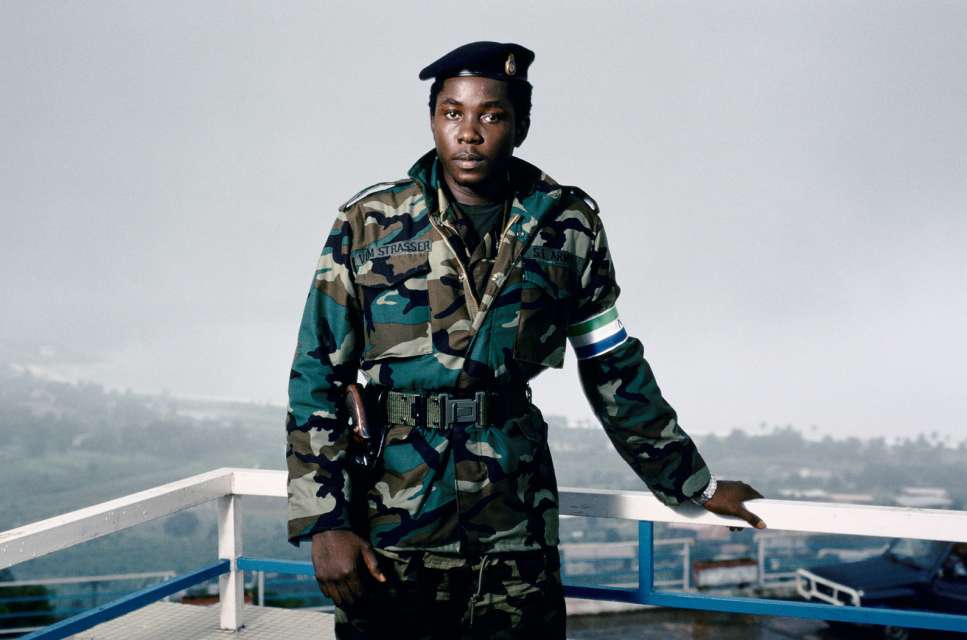 Now living quite a secluded life, Strasser was days short of 25 when he overthrew the government of Joseph Saidu Momoh in 1992. That made him the youngest head of state in the world, only after Jean-Claude Duvalier of Haiti who became president at the age of 19.
His successful coup as a Captain saw him become the third president of Sierra Leone. His cabinet was made of lieutenants who were not even up to thirty.
Hardly with any experience or grasp of reality, Strasser and his team which was known as "The Boys" took a lavish lifestyle, which cost them the trust of the people.
After spending close to four years in power, Strasser bowed to the pressure to pass on power to a democratically elected government. Hence, he set to conduct elections in 1996. The problem, however, was that he decided to contest in the elections.
Some members of his government were not happy with his style of governance so they booted him out through a coup which was led by his deputy, 32-year-old Maada Bio in 1996.
Michel Micombero (26, Burundi)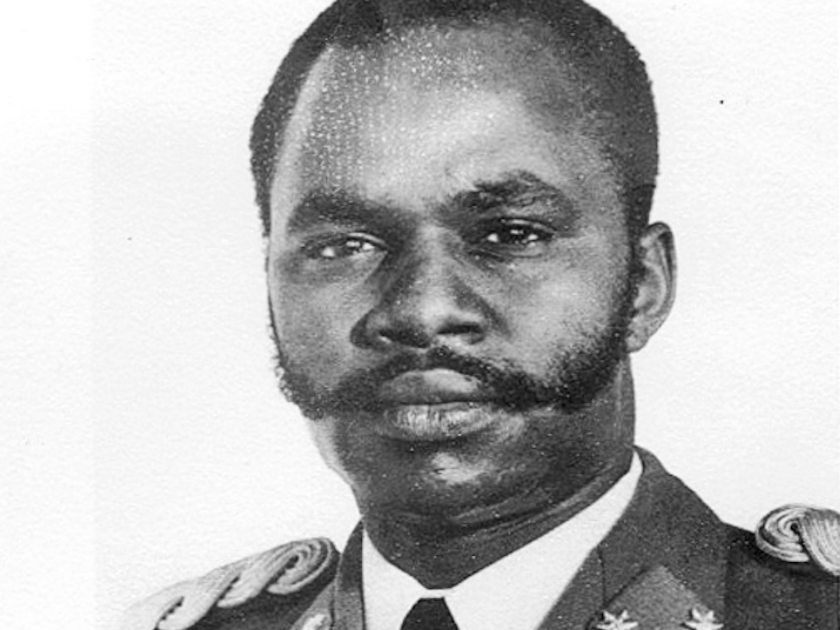 Micombero became the first president of Burundi. He began his rise to power when he became the head of the country's military at the age of 23.
In 1966, there were two coups in the country, and the second which was in November 1966, abolished the monarchy and a republic was proclaimed with colonel Micombero taking power as the first President in December 1966.
His government dominated all institutions and established a one-party system. After a serious crisis between 1972 and 1973 which claimed over a thousand lives, Micombero brought in a new constitution that gave him a further seven-year term.
In November 1976, however, he was booted out of power by  Colonel Jean-Baptiste Bagaza who led a successful coup d'état and brought himself to power.
Samuel Doe (28, Liberia)
In 1980, Samuel K. Doe, a 28-year-old Master Sergeant, assumed power in Liberia after a bloody coup. Doe and some soldiers he led, murdered President William R. Tolbert Jr, bringing an end to the rule by black American settlers and their descendants (Americo-Liberians).
By 1990, Doe who was Liberia's first president of "exclusive indigenous heritage", had seen the country into a most devastating war that would end his life in an undignified way.  He was caught tortured on camera after he was stripped to his underwear as he had done to others before he met his death.
Souley Abdoulaye (29, Niger Republic)
After the resignation of  Mahamadou Issoufou in  1994, Souley Abdoulaye was brought in to replace him. Before the appointment, Abdoulaye had served as the minister of Trade, Transport, and Tourism from 1993.
Abdoulaye, however, did not spend a long time in power, as in less than six months a call was made for an election as a result of a no-confidence vote.
Joseph Kabila (30, Democratic Republic of Congo)
After the assassination of his father, Laurent-Désiré Kabila in 2001, Joseph Kabila took over office at the age of 30 as the president of Democratic Republic of Congo.
In 2006, he contested the country's presidential elections and won, and he got a second term in 2011. His tenure was supposed to have elapsed in 2016, but he refused to organise an election which led to a political crisis that cost the country many lives.
To ensure a peaceful transition, the country's opposition parties have agreed to a deal which would see President Joseph Kabila leave office by the end of 2017.
David Dacko (30, Central African Republic )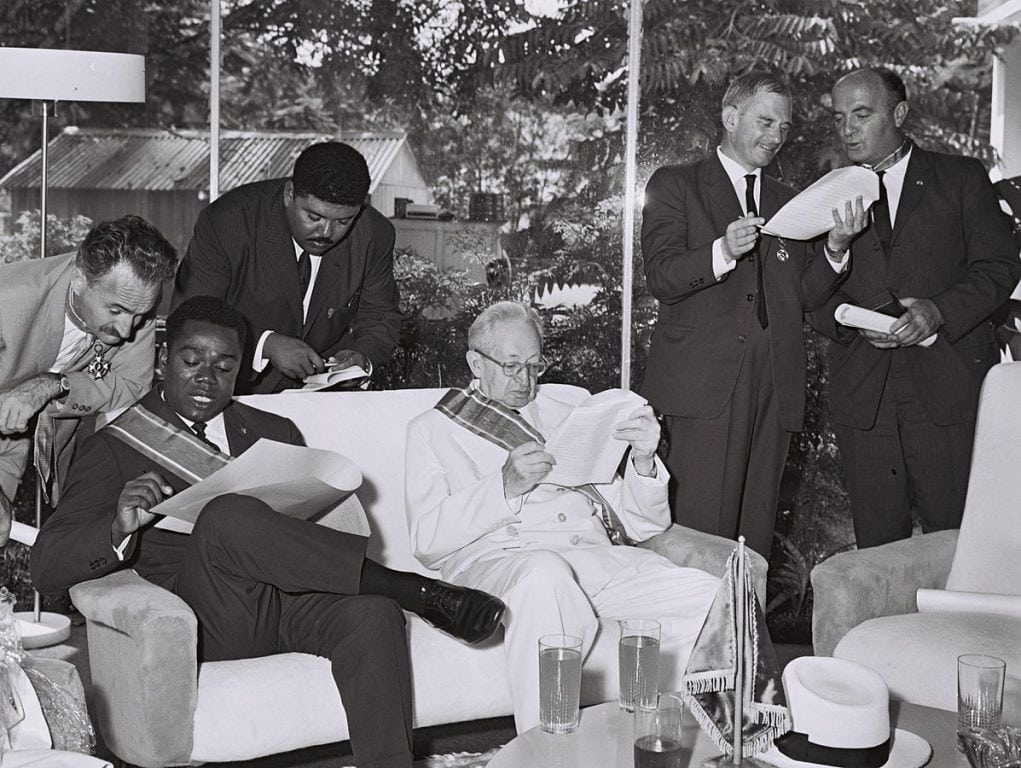 Among the youngest African leaders ever, Dacko had a rather interesting story. He became the 1st President of the Central African Republic in August 1960, at the age of 30. After the country got her independence in 1960, he was made its Provisional President, before later becoming the president.
He immediately got to work to ensure a long time grip of power by holding key positions and amending the country's constitution to allow for a one-party system and a 7-year tenure. With this, he was able to win the 1964 elections which he ran alone.
By 1965, he had lost the faith of his people due to his closeness with France and his desire to please the French government. This cost him his seat as he was ousted in a successful coup by General Bokassa. Before long he was made personal counsellor of President Bokassa. He later sneaked out of the country to France in the late 1970s when Bokassa was losing popularity.
With the help of the French who carried out a coup against General Bokassa in 1979, Dacko made it back to power. He contested the March 1981 elections and won. However, widely regarded as France's puppet, he was out of power by September that year following a bloodless coup by General André Kolingba.
Jean-Baptiste Bagaza (30, Burundi)
On November  1976, a coup was led by a lieutenant colonel and deputy chief of staff of the army, Jean-Baptiste Bagaza in Burundi, ousting Michel Micombero. The 30-year-old Bagaza became the president. He contested in 1984 and won by a very large margin.
Part of the things that marked his administration was a heavy infrastructural change in the country. He built roads, provided electricity, water, and other things for his people. Another thing he was never forgotten for, was the radical persecution of the Catholic church in the country.
Mr. Bagaza was overthrown in September 1987, while attending a conference of French-speaking nations in Quebec.
Marien Ngouabi (30, People's Republic of Congo)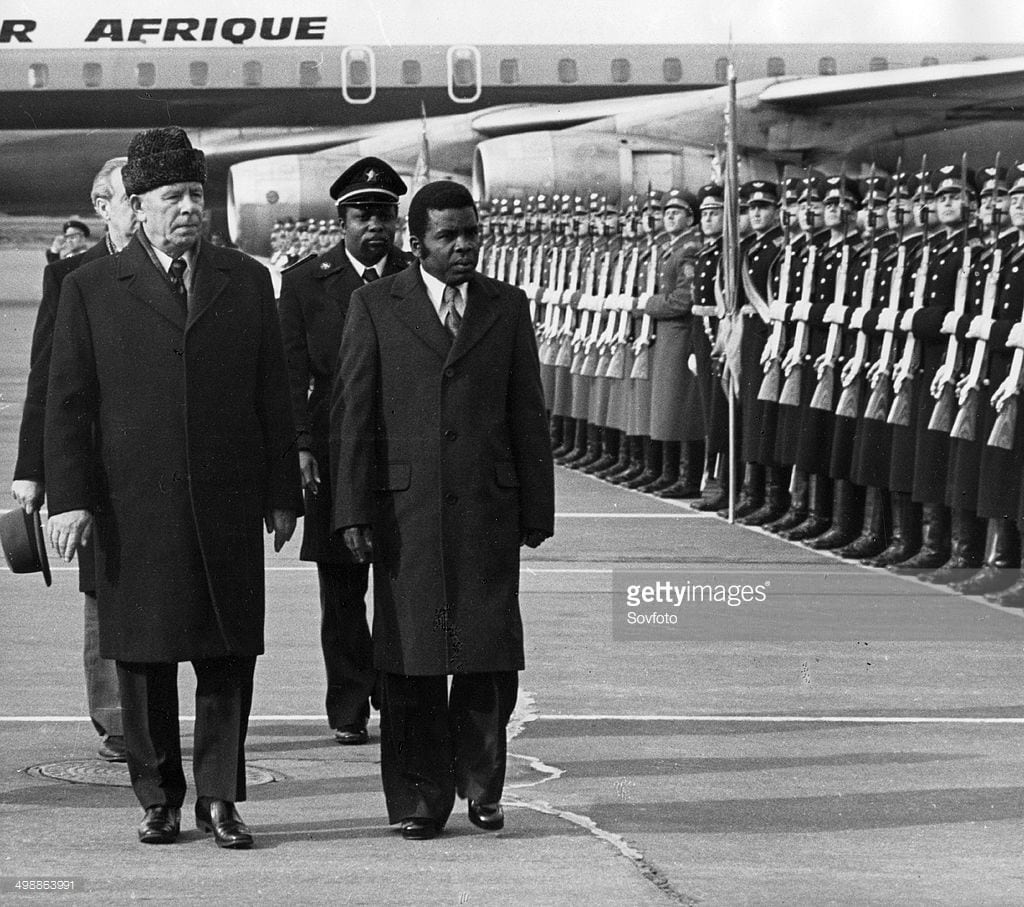 Marien Ngouabi, a soldier, rose to power after he was arrested by the president of the Congo Republic, Alphonse Massamba-Débat on July 29, 1968. On 31st of July, he was freed by soldiers and by August 5 the National Revolutionary Council (CNR) was created and headed by him.
The country's prime minister became the acting head of state with the resignation of the president and on December 31, 1968, the CNR formally became the country's supreme authority. With Ngouab as head of the CNR, he became the country's president. Immediately, he renamed the country to the People's Republic of the Congo.
He ruled the country until March 18, 1977, when he was assassinated by an alleged suicide commando.
Yahya Jammeh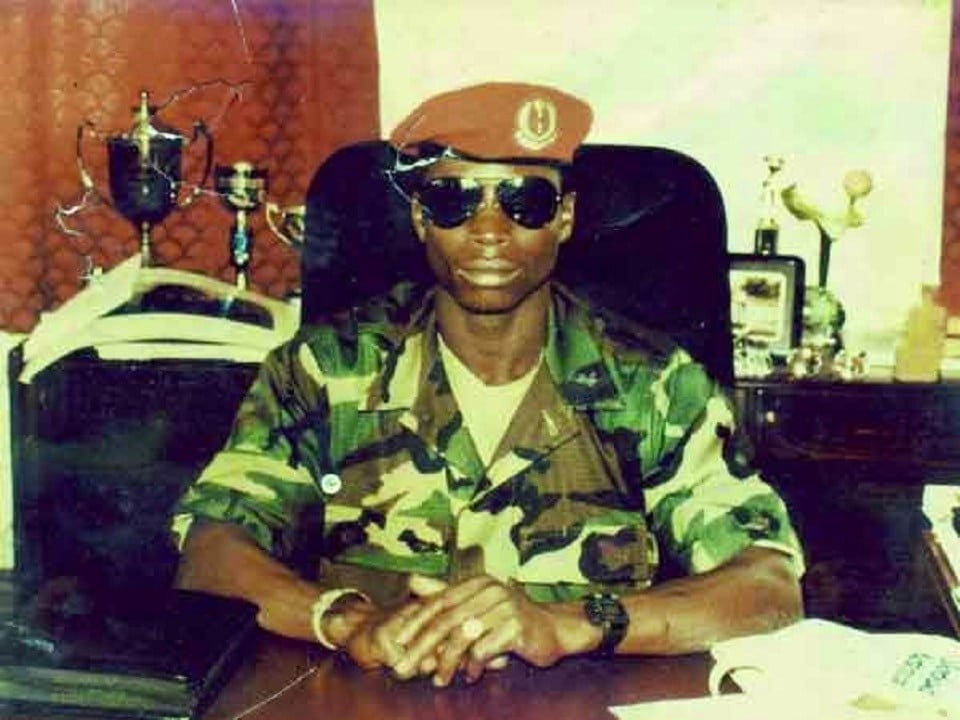 The second president of Gambia, Jammeh began ruling the country since 1994 after a military coup that ousted Sir. Dawda Jawara.
Jammeh was only 29 when he led the coup that toppled Jawara's Government and became president. In September 1996, he was elected president on the flag of the Alliance for Patriotic Reorientation and Construction which he founded.
He was reelected in 2001, and in 2006 there was a coup attempt against his government but it failed. In the same year, he contested again and won, just as in 2011.
In 2016, he contested but lost to the candidate of the opposition coalition party,  Adama Barrow. While he first accepted the result, he later rejected it, saying it was marred by irregularities.
With the intervention of other African countries and the Ecowas who sent soldiers into Gambia, Jammeh was forced to leave power and go into exile after Barrow was sworn-in in neighbouring Senegal.