South Africa is a multicultural society with a total of 11 official languages, of which Sotho is one. Most language sects in SA are riddled with several dialectal differences and Sotho is not an exception. It boasts of three dialectal differences, including sePedi (Northern Sotho) eShweshwe (this means seSetho, south Setho, or sa Borwa), seTswana (Tswana: seKgatla).
For political reasons, these three dialects are considered as three distinct languages but their beliefs, customs, and traditions still; remain the same. This is also applicable to their naming procedures which are also similar. The Sotho can name a child after their ancestors. The name of a child under Sotho tradition may also reflect the circumstances under which a child is born. Twins have their own special names, and a new wife married into the Sotho tribe is also given a befitting name.
Top Sotho Names For Baby Girls
The process of choosing a name for a newborn baby among the members of the Sotho tribe can be very overwhelming, often ending up with disagreeing and undecided parents and relatives. The members of this South African tribe are still of the strong belief that the name given to any child has the power to influence the baby's future and thanks to this strongly held belief, they must consider several essential factors before settling on a particular name. However, the choice of name narrows down with the sex of the baby. If the child happens to be a girl, there are a plethora of female Sotho names to choose from. Besides, if a girl is the first issue of a man, the father will be soaked in water signifying the domestic duties of a girl-child which include fetching water and the likes. These are some of the rites and rituals of the tribe that comes with naming.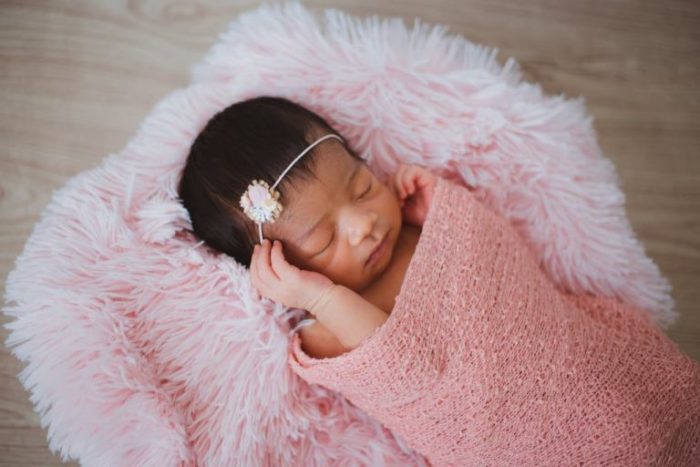 1. Sesi
There is no better name for a girl-child in the Sotho culture than Sesi; this friendly and cute name simply means "sister". Even without seeing the bearer, the moniker alone has already portrayed the person as a female. Sesi is said to have an element of uniqueness from the double "S" used in the spelling.
2. Letsha
Parents of a girl-child who are on the lookout for a nature-inspired name to give their bundle of joy can go for Letsha. The name is casual and relaxed and by the sound of it, it is not restricted to any particular region.
3. Atile
Among the Sotho tribe, Atile is a name that means "increasing family". It also means that the family is growing. As a name, Atile becomes even more endearing when the pet version "Attie" is used. People who are emotionally close to the bearer like family, friends, and spouse often prefer to go for the petname, "Attie"
4. Nyakallo
The name Nyakallo simply means joy and among the Sotho people of South Africa, the birth of a baby is a joyful occasion that gets every member of the family in a merry mode. Thus, it wouldn't be a bad idea to give your new arrival a befitting name like Nyakallo that nodes to this elated emotion.
5. Mosa
Being people who believe in the efficacy of names in paving the way for a child in the future, the Sothos, explore a lot of meaningful monikers. The name Mosa means "grace". What's more, when Mosa is mentioned, it invokes only lofty and sublime images.
6. Bina
Within the last decade, the meaning inherent in the Sotho name Bina has steadily increased, however, its basic meaning is to "dance or freshness". Bina is a name considered to be absolutely dignifying as it distinguishes the bearer among her peers.
7. Khauhelo
Khauhelo is a Sotho name meaning "pity or compassion". This name is usually given as a result of circumstances surrounding a person's birth. It comes complete with an elegant and crisp sound that adds a brand new dimension to its pronunciation.
8. Bokang
If you wish your bundle of joy to receive praises and joy all the days of her life, then, you wouldn't go wrong with the name Bokang. The charming name which means "rejoice and praise" comes from the Sotho ancestry.
9. Bertha
Bertha is one lovely Sapedi moniker that means "bright". One prominent place that bears this name in South Africa is the country's civilian secretariat popularly known as Bertha Motlogelwa Ledwaba. The French Impressionist painter also represented Bertha but in its English form.
10. Ntsoaki
When a Sotho man who has been having boys suddenly gives birth to a girl-child, she may be called Ntsoaki which means "girl amongst boys". It is a pretty moniker that sounds feminine as well as contemporary.
11. Nthabiseng
A Sotho couple whose household has been facing challenges and unhappiness may decide to call their baby girl Nthabiseng. The simple meaning of this moniker is "make me happy". The name's staying power in English-speaking countries is yet to be proved, probably as a result of its spelling.
12. Puleng
A girl-child in the Sotho tribe can be named according to the season of the year in which she arrived. A good instance is the name Puleng which meaning is "in or during the rain". The pet version of this name is Pula; it has exactly the same meaning as the full moniker.
13. Tlhokomelo
Tlhokomelo is a name with a difference in the Sotho kingdom. This unique moniker means "care", though pronouncing it correctly can be somewhat hard. Thus, people prefer to go with the shorter version Tlhoko.
14. Mosela
When a Sotho couple agrees that they are done with childbearing, they may name their last baby Mosela if it happens to be a girl. Idiomatically, this means "the last one or the last child"
15. Tebello
Meaning "expectation", Tebello is mostly chosen by parents who would prefer to go for the simple names as opposed to the flashy ones. It is probably the least fancy among Sotho names but the most straightforward.
16. Tlotliso
Tlotliso which means "honor" in Sotho is a moniker with a beautiful ring. It is apt for couples that can jettison substances for an appealing sound.
17. Dineo
Dineo is a simple and sweet name that means making it better. It means talented or gifted, little wonder it is among the most popular names in all of South Africa.
18. Ramatla
Ramatla is counted among the most common names within the Sotho tribe. Meaning "Strength", it can be abbreviated as Remy which in its own right has become an independent name.
19. Palesa
Some parents tend to give their daughters names of flowers like Daisy, Lily, and the likes. However, those who would not wish to go with these old floral monikers can still name their girl-child Palesa which means "flower".
20. Liseho
It is true that the name Liseho may have never earned a place on the popularity charts but it has a beautiful meaning. Liseho simply means "laughter". If a thing of joy happens in your family, the name may just be apt for your baby girl.
21. Naleli
Meaning "star", Naleli is one Sotho name that is quite popular. This bright and twinkling moniker is loved by many and you would not be surprised to find out that your baby girl actually shares her name with a few other students in the same class.
22. Bongi
Sibongile is the full name but family and friends often shorten it to Bongi. Besides, in Lesotho, the natives use Bongi as given names without considering the full moniker. A famous bearer of this name is the SA vocalist and songwriter, Bongi Makeba.
23. Matseliso
After a family has been through a lot in life and suddenly they are blessed with a baby girl, the girl can be named Matseliso, meaning "consolation'". The moniker debuted in SA with much success. You would find scores of girls bearing Matseliso not only in Lesotho but its surroundings.
24. Mpho
Mpho sounds like a Chinese name but it is in actual fact a Sotho name that means "gift". The etymology simply means that your daughter is your greatest gift.
25. Lindelani
People who bear Lindelani can shorten it to Linda which is often mistaken for an English name. The moniker has a romantic ring to it and a sophisticated quality. In the Sotho context, it simply means "patience"
26. Mathapelo
The name Mathapelo is unequivocally feminine, sassy, and debonair. With the meaning "mother of prayer", Mathapelo creates an image of an elegant girl sporting a paintbrush in front of a canvas.
27. Moipone
Meaning "self-admirer", a Sotho girl with this moniker may well turn out to be narcissistic but there is absolutely nothing wrong with loving ones self
28. Lisebo
"Whisper" is the meaning of the Sotho name Lisebo. It is considered to be slightly nerdy, albeit in a charming way. The nerd factor can be boosted with the nickname Lea.
29. Libiko
Of Lesotho origin, the name Libiko simply means "praises". This name is favored by doting parents who expect their daughters to get a basket-full of praises in the course of their life
30. Bonolo
Couples on the lookout for original names to give their baby girls can settle for Bonolo. Meaning "ease", Bonolo is among the perennially popular names among the Lesothos
31. Keneoue
The name Keneoue is a sophisticated Sotho name for a girl child meaning, "I have been given". It used to be among the top 1k names for girls about ten years ago but has long exited the list. Since is has ceased to be super trendy, those in search of a unique name for their daughter can as well go for Keneoue.
32. Benya
The meaning of Benya in Sotho is "to shine and to be bright". It is one happy name for your happy baby girl. Benya as a Sotho moniker is considered to be confident, dainty, as well as strong
33. Dipuo
You can get the pet form of Dipuo by cutting out the "o" to get just Dipu. This Sotho name which meaning is "rumor" may not be extremely popular but it is a great name for a girl, its strange meaning notwithstanding.
34. Masimong
The name Masimong may merely mean "at the field" but is a wholesome and beautiful Sotho moniker with a southern appeal. The meaning may be totally uncommon and strange, but it is considered to be exotic as well as different.
35. Mesea
Among the well-used Sotho names is Mesea which means "smoke". This moniker is considered to be decisive, strong, and unique, and can be shortened as Mesi.
36. Lebadi
According to the Sotho culture, the name Lebadi means 'birthmark' and has a very affirming ring to it. A couple who wouldn't mind going against the grain can name their baby girl, Lebadi.
37. Lebone
All over the world, kids are considered to be bundles of joy that fill the family with light just like burning candles. The Sotho name Lebone means 'candle or light' and more marvelous about this moniker is the fact that the Sothos of South Africa agrees with this age-old belief of children being a source of light for the family. In fact, everything about the name Lebone is quite appealing
38. Ausi
Ausi is one Sotho name that has been in obscurity for the past decades but recently started seeing a moderate level of usage. Besides, when you consider its simple meaning of "sister", it is sure to make a great name for any girl-child.
39. Tsepiso
Meaning "promise", Tsepiso is an original Sothoi name with a positive connotation. This would be an apt pick for parents who are searching for a unique name for their baby girl
40. Buang
Most Sotho names are quite simple in their meanings. A good example is the moniker Buang which means "chat. The meaning is fun and the name is delightful.
41. Ramatla
The Sotho baby name, Ramatla is considered to be delicately sophisticated as well as poetically charming. This girl-child name means "strength" and even though it was previously unpopular, it seems to be climbing the chart fast with the turn of the current century.
42. Mantso
Mantso as a name may be taken to mean "the dark one" but we must acknowledge that the moniker has a vulnerably beautiful ring to it. The name has been quite appealing in the past and is still very much appreciated among the members of the tribe
43. Diboko
In its shortened form, Debby, the Sotho baby name, Diboko sure sounds like it is of English origin but that is far from the truth. The name which means "praises" comes with an exotic African ring and is favored by quite a good number of people.
44. Dintle
Though its inherent meaning, "beauty is a welcome one, is quite appealing, the Sotho name, Dintle has been neglected for years as it is not much used by people. However, the name will be a great choice for Sotho couples who wish for a beautiful name with an equally beautiful meaning for their girl-child.
45. Basetsana
As Sotho names for girl-child go, Basetsana is just so apt. Meaning "ladies", the moniker does a great job of conjuring a sense of youthfulness and innocence. The natives believe the inherent meaning of Basetsana to be a lovely notion that can be passed on via the name choice
Top Sotho Names Baby For Boys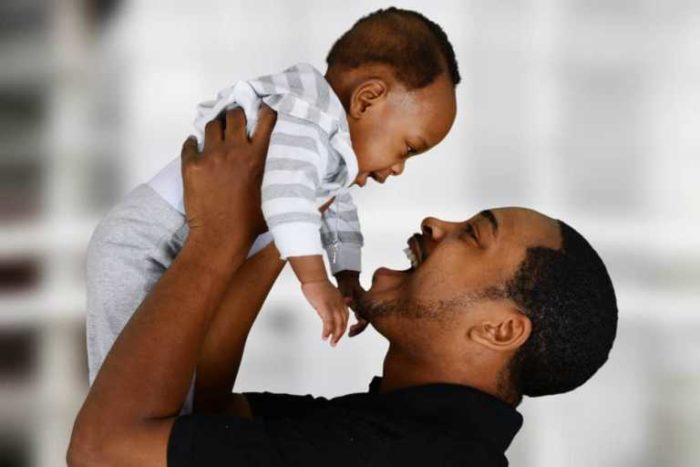 A Sotho man whose first child turns out to be a boy will be beaten with a stick to show that the life of a male child is occupied with warfare. Below are some masculine Sotho baby names for parents of a boy-child to choose from;
46. Khosi
There is no better Sotho name for boys than Khosi which in the language of the tribe means "king". The name is a popular one in Lesotho and it is loved by most people.
47. Tuma
The Sotho moniker Tuma was stylish for several decades before it began to take the back seat for other more modish names to come forth. It sure has a friendly sound to it but the fact that it has similarities with the Tuna fish is a major concern. "Immortal" which is the meaning of Tuma still has a strong appeal to people who wish to go with the name for their baby boy.
48. Addington
The root of the name Addington is English. In fact, it is said to be derived from an Old English moniker, Eaddingtūn; this means 'Eadda's town' or Æddingtūn. However, the name is widely used in Lesotho and South Africa and is considered apt for a baby boy.
49. Kananelo
Parents are usually filled with pride whenever someone appreciates their bundle of joy and there is a Sotho name denoting exactly that. Kananelo is a name for boys meaning "appreciation"
50. Tumisang
There are a lot of classic Sotho names of which Tumisang is one of them. The name which means "praise to God" may have lost some of its popularity in the last decade but is not likely to disappear from the tribe anytime soon. Many still favor the name, and what's more, the nickname "Tunisia" sounds like the name of a country
51. Rethabile
It goes without saying that couples and their entire families are filled with joy after the birth of a child. A Sotho moniker like Rethabile is considered to be one larger-than-life name with a meaning that is not just lovely but beautiful. Rethabile means "we are happy" and any parent that deemed it fit for his boy child is telling the world that the birth of that particular child brought happiness into the family.
52. Moshoeshoe
If you happen to be the type of parent that loves to go for names with a noble or regal ring, then, you wouldn't go wrong with Moshoeshoe. The meaning of this imperial moniker is 'South African king'. However, people have expressed concern over the name being too heavy for a modern-day boy to bear.
53. Nku
Like several other cultures of African origin, the Sothos of South Africa can name a child after an animal of their choice. The single syllable name Nku simply means "sheep". This easy to spell moniker is known to have a couple of pronunciations – some regions in SA pronounce it as "En-Ku" while several others call it "Ku"
54. Fenya
During the 1930s and 40s, the moniker Fenya was a chart-topper when the talk was about famous and glamorous names. However, the usage has drastically reduced with modern times. The name which means "conqueror" is no longer favored by many. Thus, parents who wish to give their baby boy a unique name can go with Fenya.
55. Teboho
In Sotho, the name Teboho is considered to be extremely versatile. Meaning "gratitude", this masculine moniker can encompass anything – a silent and strong man, or a tough and true type.
56. Tlali
Another easy to spell Sotho name is Tlali. This moniker which means "lightning" has a hardy and very strong feel to it. It is not just easy to spell but equally easy to pronounce. Parents who prefer to give their male child an easy name can as well go for Tlali.
57. Kamohelo
Kamohelo is one great Sotho moniker that boasts of four distinct syllabi (Ka/mo/he/lo) even though it is somewhat short. Meaning "acceptance or welcome" in the tribe's parlance, Kamohelo is a sweet and simple top baby name for boys.
58. Thapelo
Names can become very popular today but their usage may likely diminish in the next few years. A Sotho name like Thapelo is currently on an upswing. While many use it as a first name, it is also considered to be excellent as a middle name. The inherent meaning in Thapelo is "help".
59. Litsehoana
The name Litsehoana has a palpable timeless and multicultural appeal that is loved by many. The name is not just adorable, but its meaning of "little laughter" makes it even more appealing. People who go for the name don't usually like it shortened as its beauty is in the full pronunciation.
60. Lebohang
"Be thankful" is the meaning of the Sotho moniker, Lebohang and it sounds sophisticated as well as lovely. Any bearer of this name will forever be reminded to be grateful to the almighty for all the happenings in his life.
61. Mohavi
People who love the name victor but hate its overused state can still go for the name but in the Lesotho parlance. Mohavi is the name that means "victor" among the members of the tribe and people who give this name to their boy child are those who have experienced one form of victory or the other in the course of their lives.
62. Lewatle
The name Lewatle is usually given to baby boys born to the Lesothos of South Africa. According to the records, it is an uncommon variation of Oceanus. Thus, parents who favor Oceanus can name their boy-child Lewatle meaning "ocean"
63. Letsatsi
The Sotho moniker, Letsatsi is comparable to the blazing sun and it is a name that exudes confidence, determination, poise, and many more. In fact, the name is not just akin to the mighty sun, it actually means "sun"
64. Karabo
It is common knowledge that Africans name their children according to the circumstances surrounding their birth. A couple who finally got the desired answers to their prayers can decide to name their boy-child Karabo which full meaning is "answer", the name does not just have a glamorous tilt, it is equally lovely.
65. Jeso
Many Sotho people are Christians by religious inclinations and being a follower of Christ does not necessarily mean that your children must answer only English Christian names. There are a lot of indigenous Sotho that come with very beautiful meanings that totally agree with the Christian tenets of the faith. A good one is Jeso – a handsome and noble name that means "God is my salvation"
66. Hlano
Apart from naming a child with the circumstances surrounding its birth, there are many Sotho people that would prefer to name their child according to the position he or she occupies in the family. If the fifth position in your household is occupied by a boy, then the name Hlano would be quite befitting as it means "five". Also, the name can be given to those born in the fifth month of the year being May.
67. Kweda
Animal-inspired names are quite popular in South Africa, especially among the Sotho people. Kweda is a name that means "crocodile" and it is usually born by male children
68. Letsatsi
A lot of happy-go-lucky names exist among the Sothos of South Africans. Meaning "sun or day" the moniker Letsatsi would make a great name for any boy. It is as lovely as it is lively.
69. Lerumo
The mere sound of a name would dictate how masculine or feminine it is. A Sotho name like Lerumo which means "the edge of a spear or blade" is very much masculine and any boy that bears this moniker is destined to be bold, brave, and also dramatic.
70. Matla
The name Matla has been existing for a long period of time without much hype but it started getting a real boost in recent times. The inherent meaning of Matla is "strength" and it depicts a man powerfully built.
71. Lebogo
"Giving thanks" is the real meaning of the Sotho name Lebogo, however, the mere mention of the moniker conjures an image of a fine-looking boy of Sotho origin, sailing his way through the sea and oceans and breaking a lot of female hearts along the way. This name would be so apt for a ladies' man.
72. Pule
Pule is one Sotho name that packs a full punch and means "in the rain". Couples that have contemplated naming their male child Paul but thought otherwise because of its overused state can as well go for Sotho alternative of Pule.
73. Tsietsi
The Sothos can boast of a lot of unusual names of which Tsietsi is one. The moniker comes with an extraordinary meaning "predicament" and going by the tribe's parlance; it signifies a man considered to be an aristocratic being.
74. Motsumi
Motsumi is an intriguing name among the Lesotho people and the "I" ending of this fascinating moniker makes it even more intriguing. The real meaning of Motsumi is "the seeker"
75. Reaotlotla
This name is quite unique but certainly, a mouthful to pronounce. It can be an apt one for Christians of Sotho origin thanks to its inherent meaning which says "we praise his name". Followers of Christ can take it to mean praising the name of the almighty God.
76. Sello
Some names can have very sad and depressing meanings but that can never stop them from being popular. Among the Lesothos, a name like Sello is known to mean "wailing" but its popularity among the tribe never ceases to surprise the people. Many have long ascribed its constantly trendy nature to its sophisticated sound.
77. Rapula
South Africa is one country that is big on tradition and according to Lesotho mythology, the moniker Rapula means "the giver of rain or the father of rain. This nature-inspired name can be a great one for any baby boy and it is born by many men among the Lesothos.
78. Katleho
Although it has a beautiful meaning, "success", the Sotho name Katleho is rarely used among the members of the tribe. It is usually given to a child who is expected to constantly walk on the path of great success in life
79. Kutloisiso
Meaning "understanding", the name Kutloisiso is one charming and charismatic Sotho name that has been steadfast in scaling the ladder of popularity since the past decade. The name is an exclusive reserve of the male child and many parents favor it.
80. Kabelo
Kabelo is a lovely Sotho name that means "given". Though it is unequivocally masculine, it is a bit less fussy. The name is usually born by men who are macho.
81. Sontaha
We have seen Sotho baby names that are given according to the position one occupies in a family and those that are given for being born in a particular month of the year. However, there are still a plethora of people's names that follow the day of the week in which a child is born. Sontaha is a name that means "Sunday" according to the Sotho, and the name wouldn't be out of place for a boy born on the Christian day of worship. Though many may view it as old-fashioned, Sontaha is one fabulous name.
82. Pheijna
This is yet another Sotho baby name that talks about the position one occupy in a family. A couple who consider themselves to be done with having kids can go ahead and name their last child Pheijna if it happens to be a boy. This name simply means "youngest child"
83. Tumelo
Though it is considered to be a no-nonsense name, the moniker Tumelo has a wonderful meaning in the Sotho parlance. Taken to mean "believe or faith'", the name can be shortened to Timmy for family and friends who want a pet name for their loved one.
84. Setene
One Sotho baby name that is not likely to go out of style is Setene. Derived from "Steyn" (an African surname), Setene is not just easy to spell, the moniker is also timeless; it has never changed and is not likely to change.
85. Amohelang
It is not in doubt that the name Amohelang is of Sotho origin, however, its usage has never been restricted to the members of the tribe, nor is it only used by people of the Lesotho region. All over South Africa, you will find many non-Sothos bearing this popular name that means "receive"
86. Matsimela
Matsimela would be a good pick for couples who wish for an approachable name that is not very traditional. The meaning of this name is "root".
Some Apt Sotho Baby Names For Twins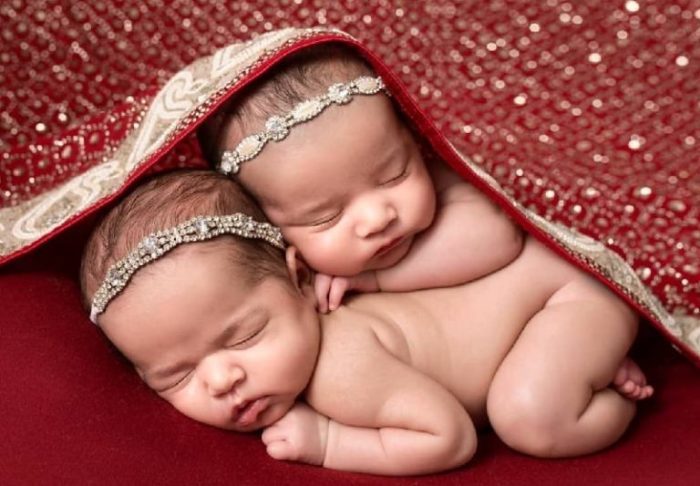 Among the Sotho people of South Africa, the birth of twins is viewed as a good omen and regarded as a special blessing and gift from their ancestors. The naming of twins within the tribe is a reflection of these emotions. In the olden days, what usually happens is that twins answer the same name, however, the one that comes first bears the real name while the second twin will take a diminutive form of the name born by the first twin. What we see in recent times are non-sequential and non-matching names for twins; this has nothing to do with sex, or who comes first or last. For identical girl twins, a lovely and modern name like Futsana comes highly recommended as it means "to look alike". Below are some examples of names given to twins in the olden days.
87. Thabo
This name is usually given to the twin that comes first. The second twin is given Thabonyana meaning second Thabo or small Thabo
88. Mapho and Maphonyana
Just like Thabo and Thabonyan, the twin that gets delivered first will be called Mapho and the one that comes last is Maphonyana, also taken to mean second Mapho or smaller Mapho.
89. Mashiko and Mashikoana
The same rules that apply for the first two also work with Mashiko and Mashikoana. Mashikoana is the smaller Mashiko.
90. Thabo and Thabang
Sometimes, a set of twins may not always be of the same sex. When such births are experienced among the Sotho people, there are twin names for boys and girls like Thabo and Thabang; while Thabo is given the boy twin, the girl gets the name Thabang – the female version of Thabo
91. Tshepo and Tshepisco
This is another Sotho name for twins of different sex. Here, the boy twin gets to answer Tshepo while his sister will go with Tshepisco. In the case of mixed-sex twins, it doesn't matter who comes first.
Sotho Names With Biblical Undertones
Since the Sotho tribe embraced Christianity, the religion has impacted so much in their lives. One area that Christianity has touched is the way the Sothos name their children. Members of the tribe who profess to be followers of Christ have borrowed a lot of names from the holy book and turned them into the Sotho language to suit their parlance. Below are some names of biblical origin which have been converted into the Sotho Language.
92. Estere
We would not be far from the truth to say that it was the life of Queen Esther in the bible that inspired the name Estere among the Sotho people. Many parents who admire the story of the biblical Esther can give their daughters the name Estere.
93. Ruthe
Couples who admire the life of Ruth in the bible can go ahead and give their girl child the Sotho version of the biblical Ruth which is spelled as Ruthe.
94. Baatsheba
This is the Sotho form of the biblical name, Bathsheba who was King Solomon's mother and the wife of his father King David. Though the life story of Bathsheba was not a palatable one, the Sothos still give her name Baatsheba to their girl child.
95. Samuele
The name of the great prophet of Israel, Samuel is another biblical name that has been adopted by the Sothos. However, the South African tribe chose to pronounce their own as Samuele and it is usually born by boys.
96. Josefa
The story of Joseph in the bible is quite an interesting one and given the circumstances surrounding his life and how he moved from grass to grace against all odds, it comes as no surprise that the people of Sotho would adopt the name and create their own version of it. It is not strange to see people of Sotho origin who go by the name Josefa.
Names For Sotho Makotis
With the Sotho tribe, naming does not stop at the birth of a child. In fact, that is just the beginning of naming especially for the girl-child who will grow up to become a makoti in the future. By tradition, once a young lady transitions into matrimony, the onus is on her new in-laws to give the makoti a bridal or marital name which she will answer from henceforth, even the lady's spouse is also expected to call his wife by that name. This is one Sotho tradition that has survived the test of time and effects of civilization as even the younger generations of Sothos still observe it to date. Though she is yet to give birth, a marital or bridal name must incorporate the name the family of the groom is expecting the new makoti to give the first fruit of her womb.
This is the tradition of the Sothos as regards the naming of a new bride and it prevails even though the young lady may be wishing to give her first child another name. This informs the existence of a second name for a first child which is the sole prerogative of the mother. Usually, these second names are only given to honor the parents of the bride in a bid to show them some appreciation. Again, it is a way of enforcing some representations of the bride's side of the family.
Some factions of the Sotho tribe can be quite harsh with the naming of a makoti and will only deem a new wife fit to be given a name after she births her first child. Then, they will name her Mma of her first child.
97. Mma Keneiloe
Here, "Mma" can also be spelled as "Ma – while "Mma/Ma" is taken to mean "the mother of". Keneiloe is the name of the makoti's first child. This is applicable to every name given to a new wife in the Sotho culture, just prefix Mma to the name of her first child and you have the makoti's name.
98. MMa Tlhokomela or Ma Tlhokomela
This name is taken to mean the mother of Tlhokomela
99. Mma Thuso
A Sotho Makoti whose child has been named Thuso will be referred to as Mma Thuso.
100. Mma Tsotang or Ma Tsotang
If the first child you bear in your husband's home is named Tsotang, then you automatically become Mma Tsotang